This post may contain affiliate links that, at no additional cost to you, I may earn a small commission. Read our Disclosure Policy.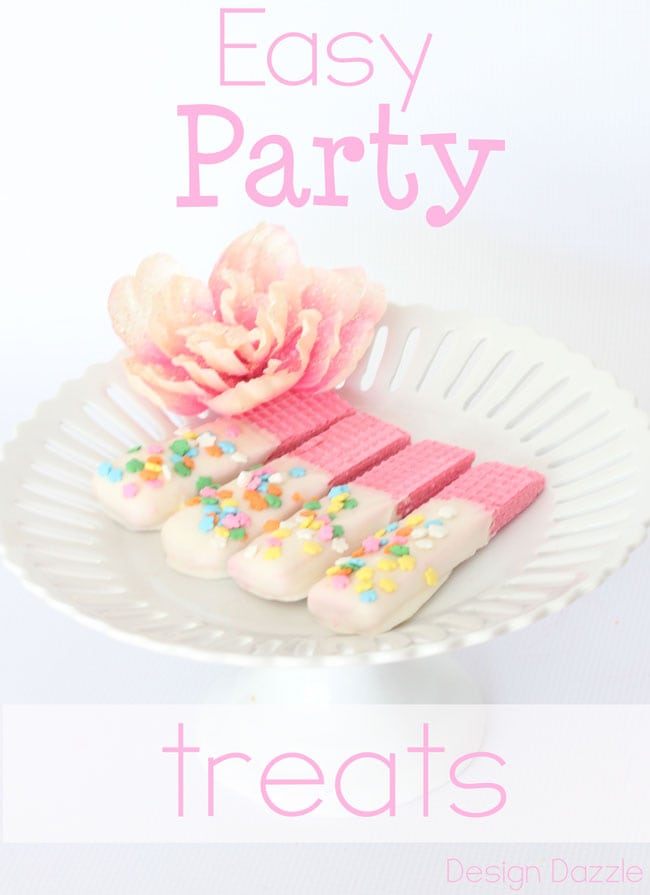 Planning a party can be time consuming and also lots of fun! Making the food can be stressful. I shared this adorable Fairy Tea Party on a budget where the Easy Fairy Party Treats and Edible Fairy Wings party treats were served. Fairy cookies and fairy wings are easy and simple to create and no baking! The cookies are store bought and are made fancy by dipping in melted candy and sprinkled with edible decorations – sprinkles. What are edible fairy wings? The fairy wings are heart shaped bread (using a cookie cutter) that's been frosted and sprinkled with edible sprinkles. The heart is cut vertically down the middle and thus it creates "wings". View the instructions below.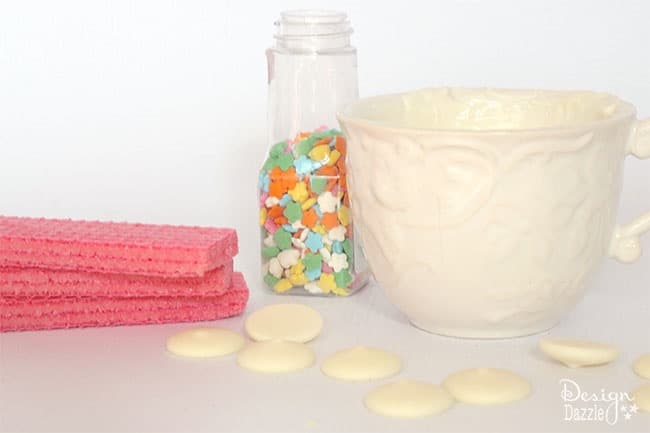 No bake fairy cookies are a quick and easy treat to make. They are bright and yummy, perfect for little fairies to enjoy. These cookies are so quick, you will have plenty of time leftover to make beautiful fairy necklaces and enchanted fairy wings!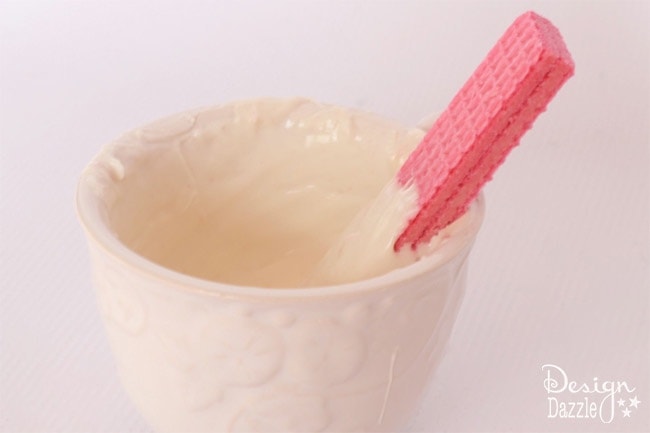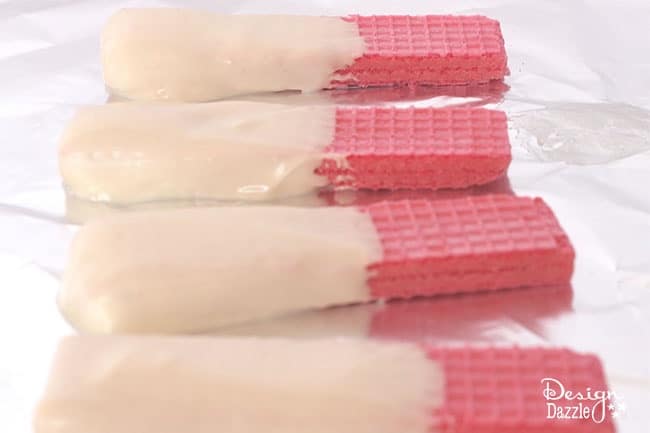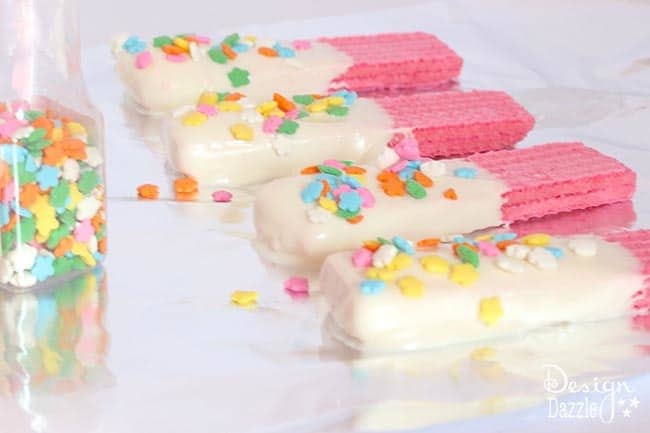 Magical Fairy Cookies
Ingredients
1

package

strawberry sugar wafers

1

package

candy melts

make sure to use candy melts - they work fine and you don't need to go to the hassle to use real chocolate

edible sprinkles

tall, narrow container or teacup

parchment paper or foil
Instructions
First, you need to put the candy melts in the right size of cup. For these tall cookies, the best container would be tall and narrow so that it is easier to dip the cookies halfway. Properly melting candy melts can be tricky- it is so easy to burn and hard to get the right consistency. Here are a few tricks to help it turn out just right.
Melting the candy melts
Heat the candy melts in the microwave for 45 seconds on medium heat (three times).

Carefully take cup out (careful, it may be hot!) and stir melty mixture with a spoon between heatings.

If the melted chocolate is too thick, DO NOT ADD WATER. Add a tablespoon of shortening instead!
Dip the cookie in the melted chocolate
As you dip the cookie, make sure that you are evenly coating the chocolate on each side. You may need to tilt and twist the cookie to different angles to make sure you get the cookie covered the way you want. As you can see, I dipped my cookie in about half way. To achieve this, I had to tip the cup a little bit. Play around with the different angles to find what works for you!
Sprinkles!
After you have dipped your cookies, lay them on parchment paper or foil to cool and dry. Before the cookies dry completely, pour your choice of sprinkles on the melted chocolate. (You have just a few minutes before the melted candy will get too hard and the sprinkles won't stick anymore.) Sprinkle away to your heart's content!
Get your supplies for these fairy wings below!
Candy Melts (make sure to use candy melts – they work fine and you don't need to go to the hassle to use real chocolate)
Edible Sprinkles
So there you go – it's simple and easy and makes for a cute treat. It helps that I love sugar wafers!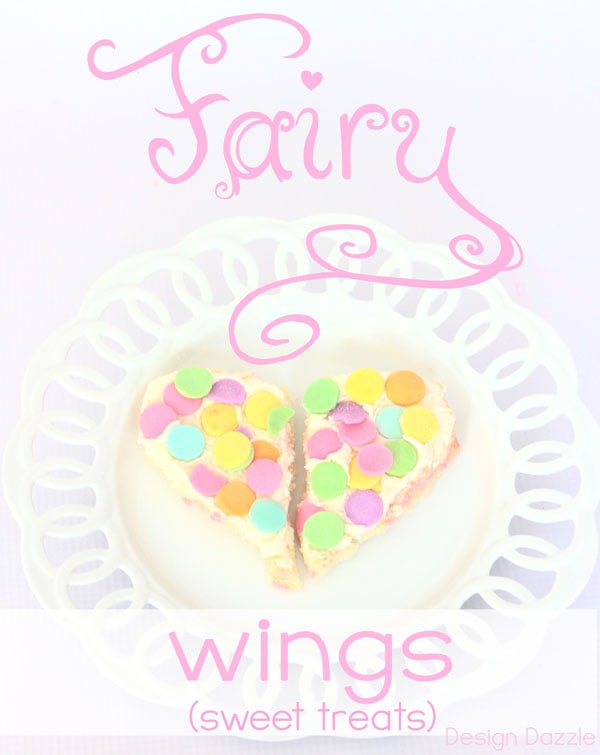 I've been making edible fairy wings for years. I usually make them with butter. But these wings are made with frosting. Check out these edible fairy wings for this fairy party I created years ago.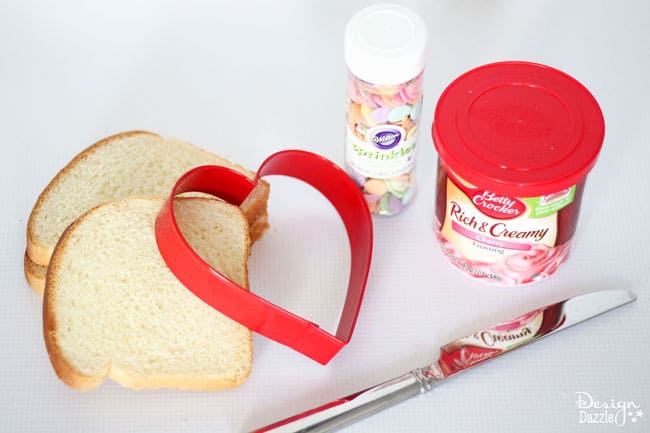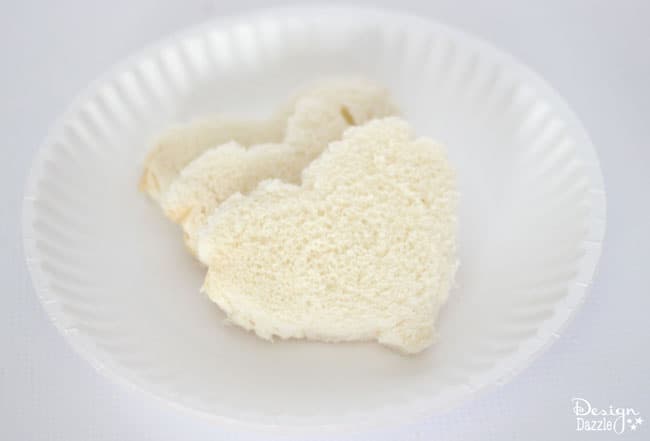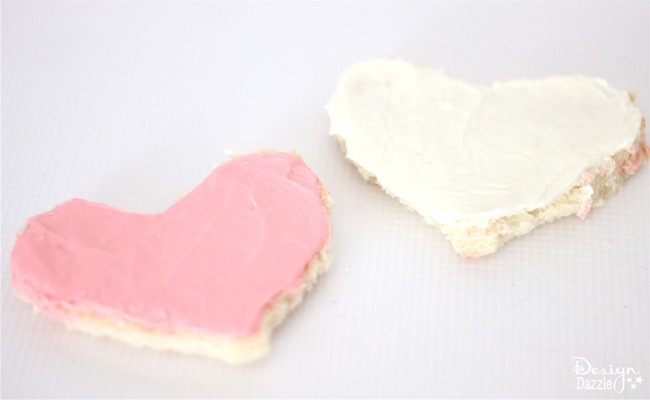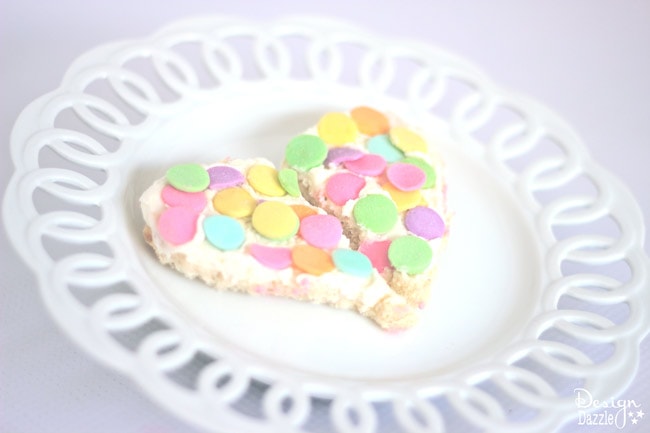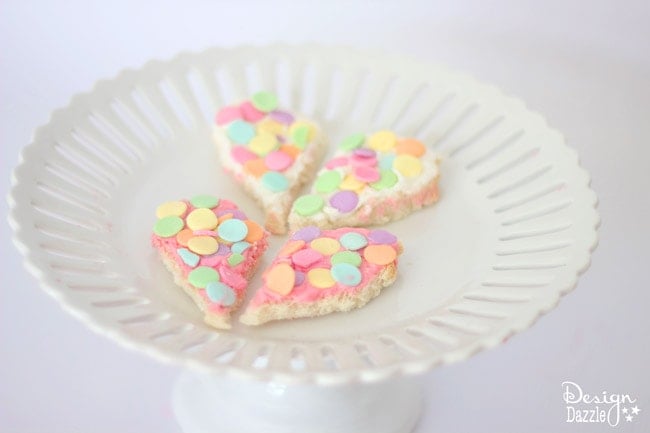 Fairy Wing Cakes
Ingredients
slices of bread

use as many as you want

frosting

I use pink and white

sprinkles of your choosing

butter knife or something to spread frosting

heart-shaped cookie cutter
Instructions
Use the heart-shaped cookie cutter to cut a heart out of each slice of bread.


Use your frosting to coat only the top of the bread.

Sprinkle away! Sprinkles add such a pretty pop of color and excitement to each fairy wing.

Cut the bread in half vertically to make the heart magically turn into colorful, beautiful fairy wings!
These simple, no bake treats are a great pop of color and dash of sweetness that will enhance your fairy party!
This post contains affiliate links.