This post may contain affiliate links that, at no additional cost to you, I may earn a small commission. Read our Disclosure Policy.
Hello Design Dazzle Readers. My name is Missy and I am visiting here today from my blog Lookie What I Did. I am super happy to be here to share with you an Anthropologie knock-off ornament. When I saw these in the store I knew that I could make these with our son and make our own version for a lot less money. Let me show you how easy and fun these ornaments were to make.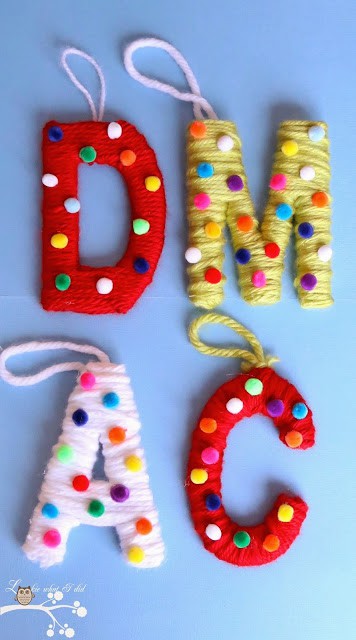 Yarn
Small Pom Pom's
Wooden Letters
Hot Glue Gun
Elmer's Glue
Scissors
Tweezers
If you are going to make this craft with your child, be very careful using the hot glue. I started doing the first couple of steps myself and then let our son take over around step 3.
1. Set up your letter and yarn.
2. Start by applying a small drop of hot glue on the back of letter and place the yarn on top.
3. Start wrapping vertically first. This will get the bottom of the letter covered before you start wrapping horizontal.
4. After you have finished covering it vertically, now start wrapping it horizontally. Go all around the letter. Super easy.
5. We decided to finish wrapping the letter a little messy. It gave it a "not so perfect" look that we really liked.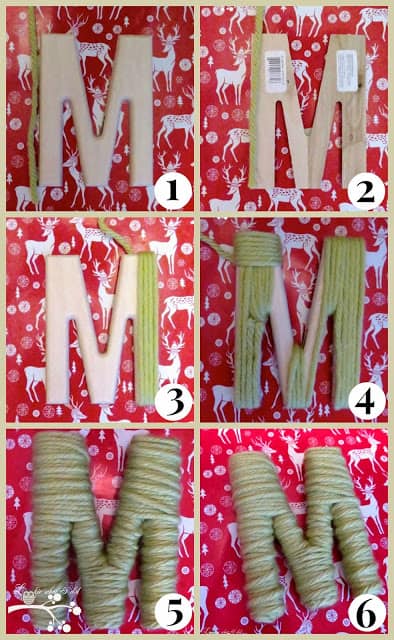 After the letters have been completely wrapped with yarn, now comes the fun part of gluing on the pom pom's.
1. Have you or your child pick up a pom pom with the tweezers.
2. – 4. Apply a small dot of hot glue to the pom pom.
5. Place the pom pom on the ornament.
6. Continue this process until you have covered the letter in pom pom's.
To make the ornament hang on the tree, I simply cut a long piece of yarn and found a strand of yarn on the back of the ornament and looped it through and tied it off.
Now it is ready to hang on the tree.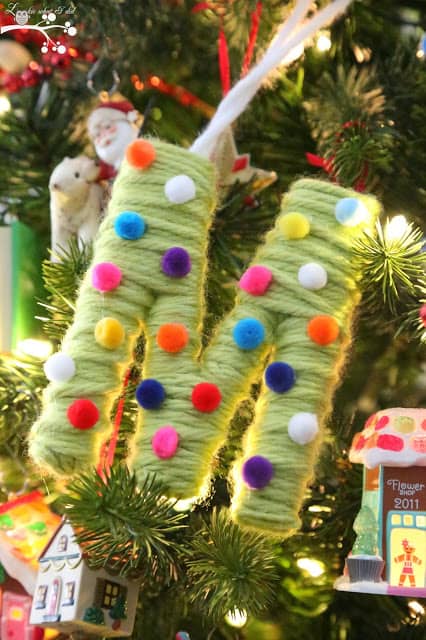 We completed four ornaments for our tree and it only took an afternoon to complete. It was a great snowy day craft and super easy too. Here they are hanging on our tree. We made one for each member of the family.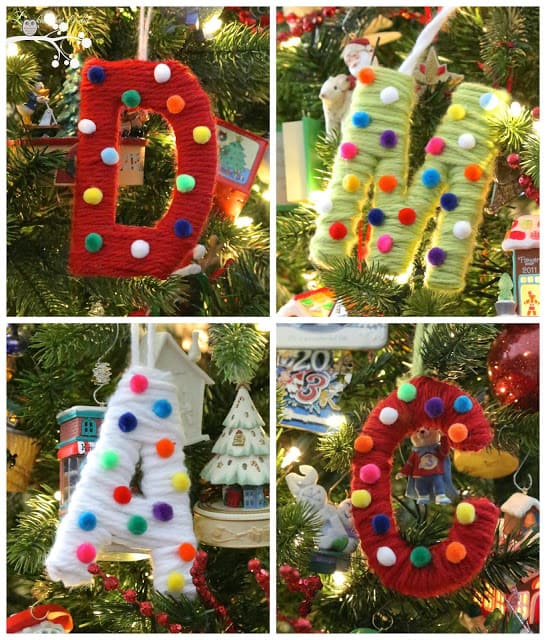 All on the tree together.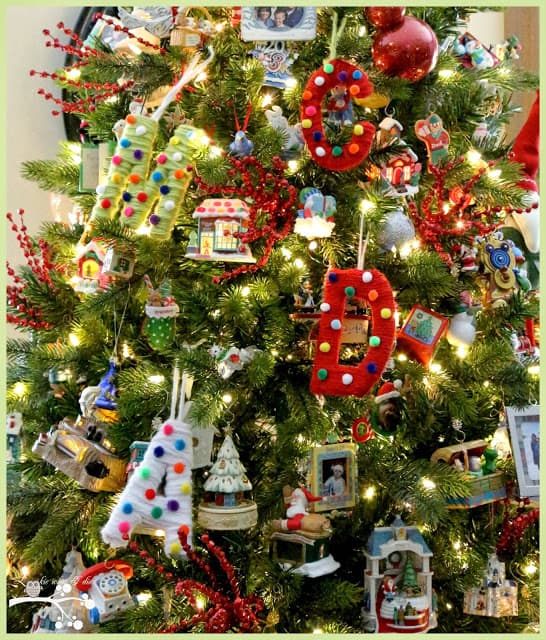 I hope you enjoyed seeing this fun, festive and personalized ornament. These only cost $2.00 per ornament and could be used for gifts for your child's friends, teachers, relatives, or even a perfect finish to a wrapped gift. At this price you could make a whole lot in any color.
Thanks so much for having me on Design Dazzle!

– Missy