This post may contain affiliate links that, at no additional cost to you, I may earn a small commission. Read our Disclosure Policy.
In my entry way we have a room whereI've envisioned making the sliding wall and the secret room for many years. See how I got started on this project!
Have you seen the One Room Challenge hosted by Calling It Home? It's a bi-annual event that lots of bloggers become guest participants and a few designers were invited to make over an entire room. The catch? You have 5 weeks to get it done. Well, this is right up my alley. Not because I can get a room done in 5 weeks. But, all because I need someone to light my fire and give me a deadline! : ) This is my first time participating. Maybe I will join in again in the fall – I've got lots of rooms to do!  I will be reporting my progress every Thursday. Check all the amazingness going on with the participants.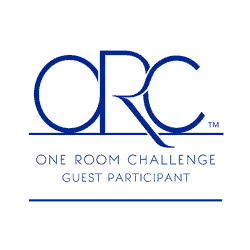 So which room do I take on for this challenge? Pretty easy decision – it has to be my entryway. It's been a junk area since we moved in last summer. I've envisioned the sliding wall and the secret room for many years. We've moved many times in the past few year. So this idea has been on hold for a long time – just waiting for the perfect area to do it. Can't wait to get started.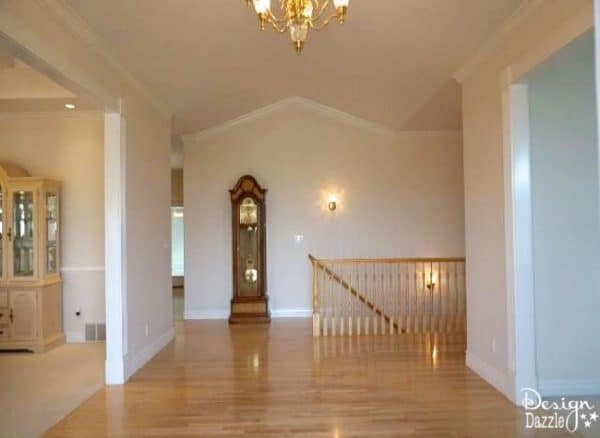 Here are a few images of the entryway before we moved in. The entryway is quite large. As you enter our home the living room is on the right and the formal dining room is on the left. This image was taken from inside the front door.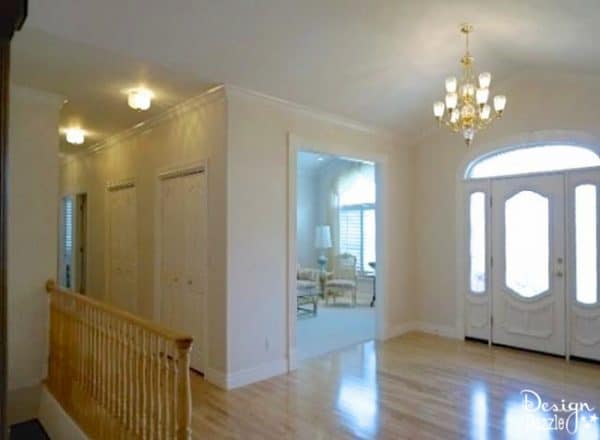 Here 's the shot taken from the opposite side. Check out the living room.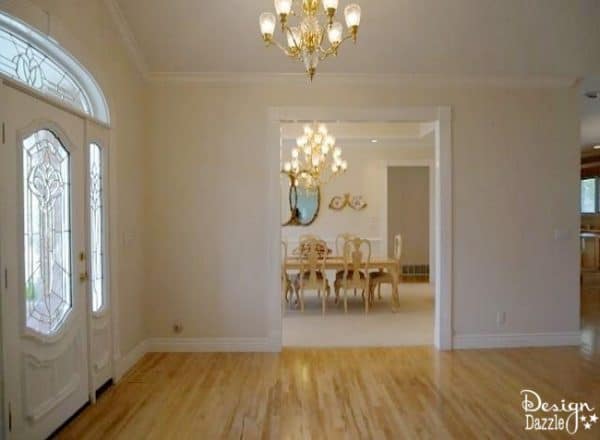 Here's a peek of the entryway from the living room side looking into the dining room. These were pictures taken with the former owners furniture.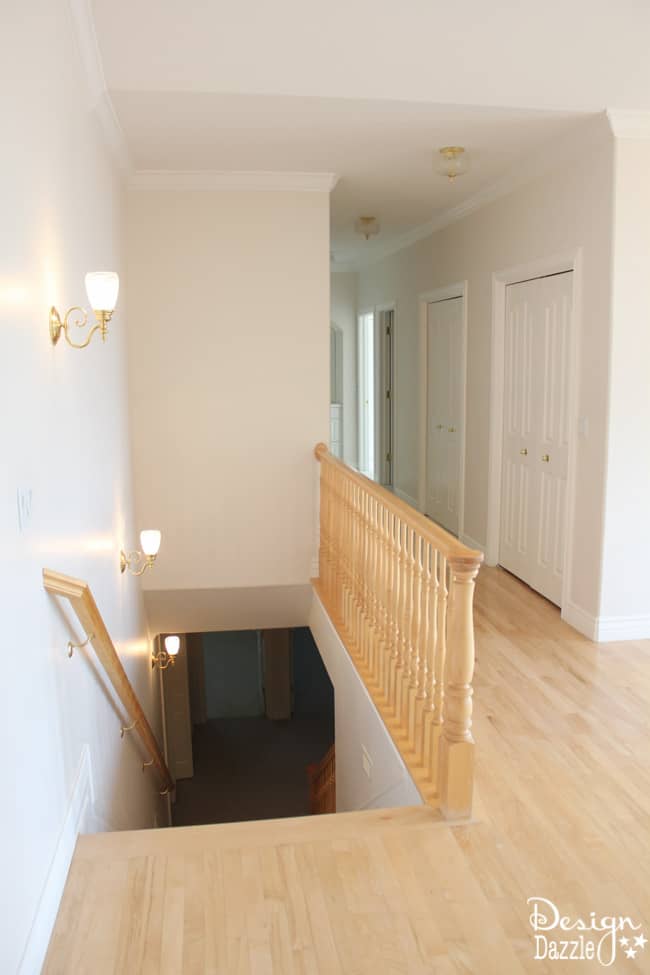 Does this look a little like the 90's? The house was built in 1998. It has way too much maple and lots of brass.
Last summer is when we moved into our home. I made sure the following was completed before we moved in:
The floors have been completely replaced.
The front door, stair railing, walls and ceiling have been painted.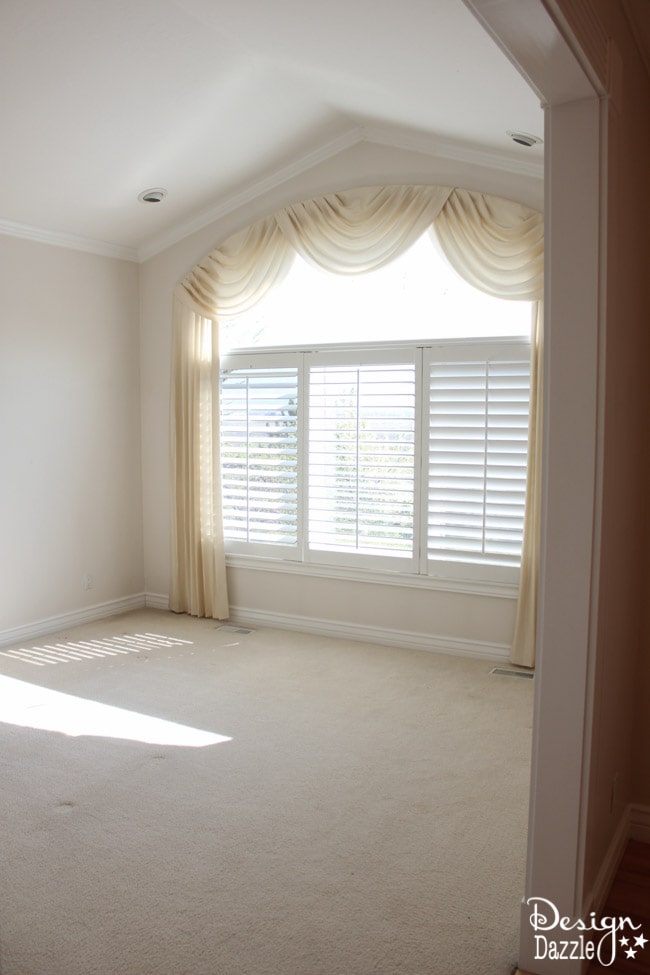 This was the living room before I got a hold of it. You would never guess what it is now – it's a storage room. Yes, you read that correctly! I decided a while back that I do NOT want a formal living room in this home. I don't need one. When my kids were younger I had a formal living room. It was kind of like the "get away" room for mom ; ). The piano was in there and it was usually quite clean. I also had a white couch and white carpet at the time. The kids were taught to respect that room and also practiced their piano and took lessons in there. It was also great if you needed to get to another room for just some peace and a little quiet – that was the room to go to.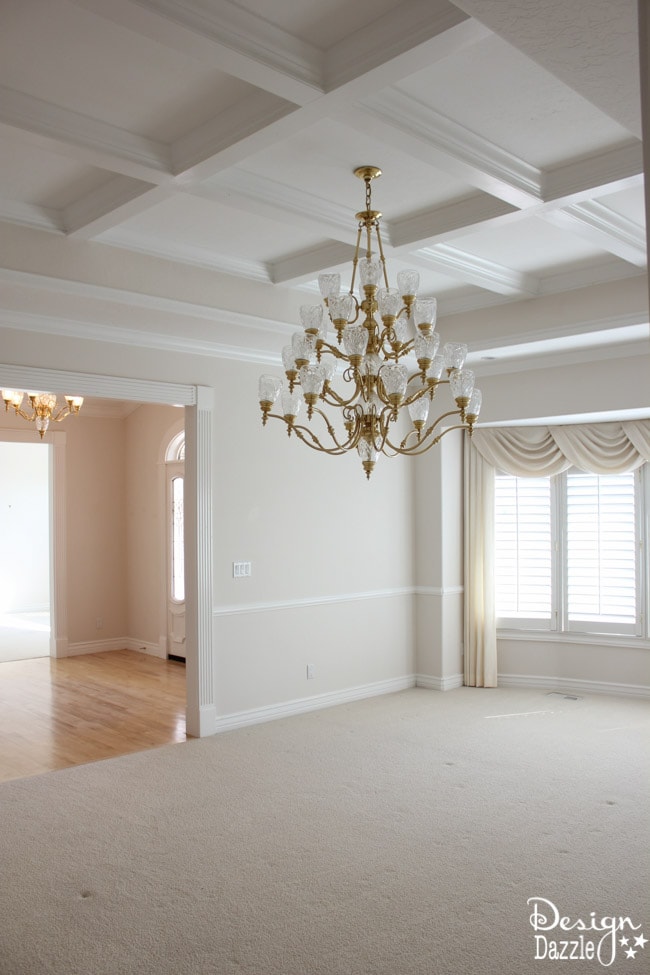 Here is the formal dining room you can also see a glimpse of the entryway. This room has been turned into my craft room. Again, this dining room is a room I do not need. I have a dining area right off of my kitchen. You can see part of that area in my post about the dining room china cabinet makeover.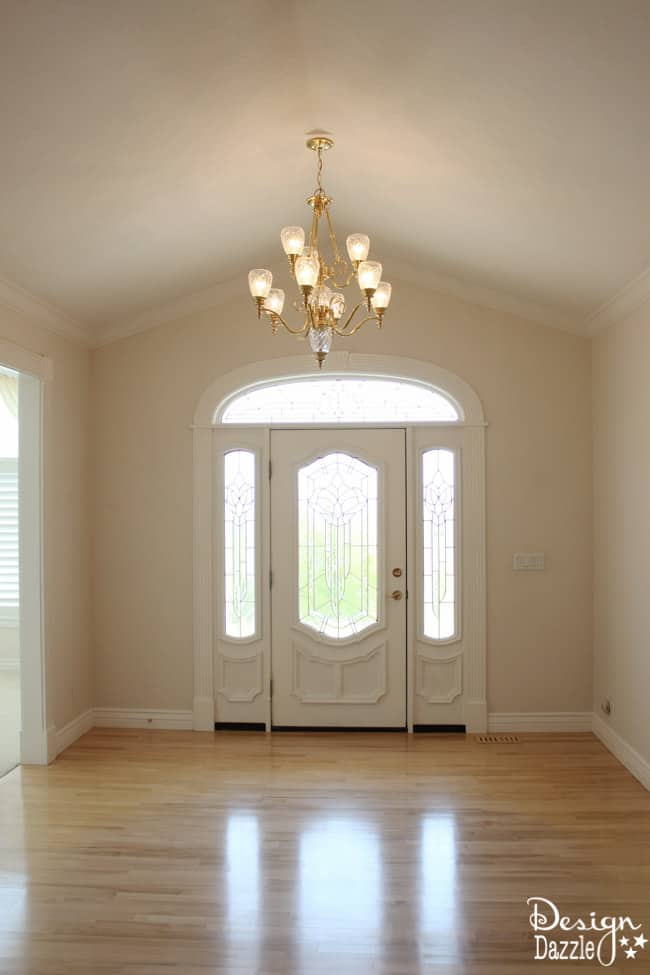 The entryway is a room in itself.
Scroll below for Part 2 of The Sliding Wall and Secret Room
My goals for the One Room challenge -The Sliding Wall and The Secret Room:
Build a sliding wall. I know you're wondering????

Create a secret room (the result of the sliding wall).

Make some type of "doors" to the dining room. Which by the way is now my craft room.

Create a gallery wall on my sliding wall.

Build a bench from a headboard.

Possibly get a new chandelier. It definitely needs one.

Style and decorate the room – rug, pillows, accessories, etc. Not sure if I'll get to this part – it depends on the budget.
Posts where I've shared bits and pieces of my design style…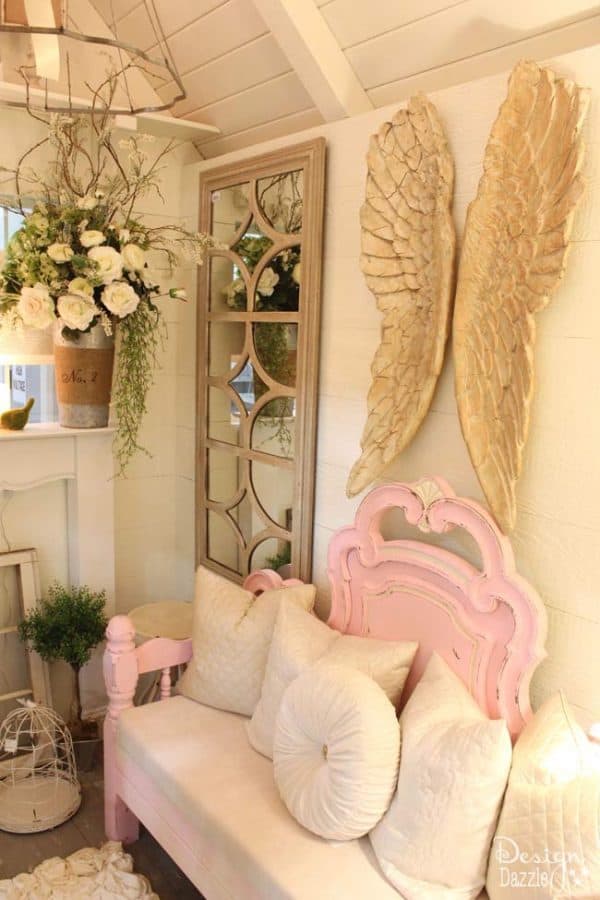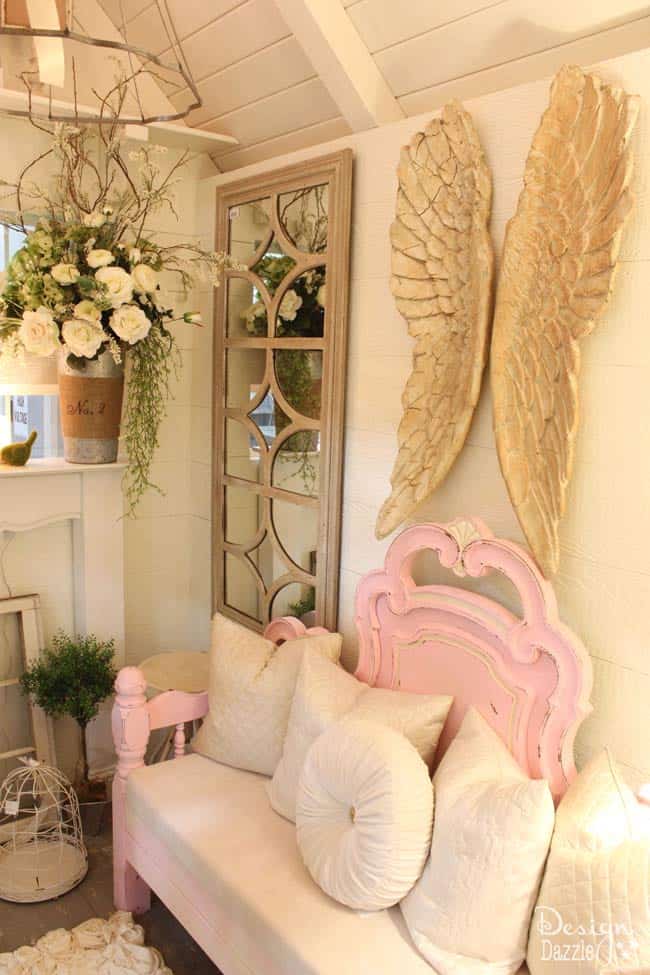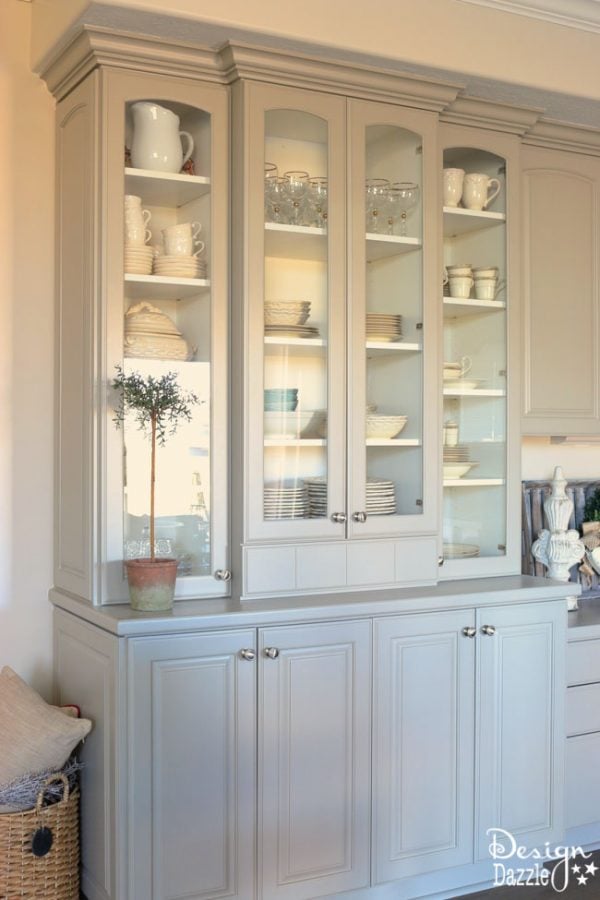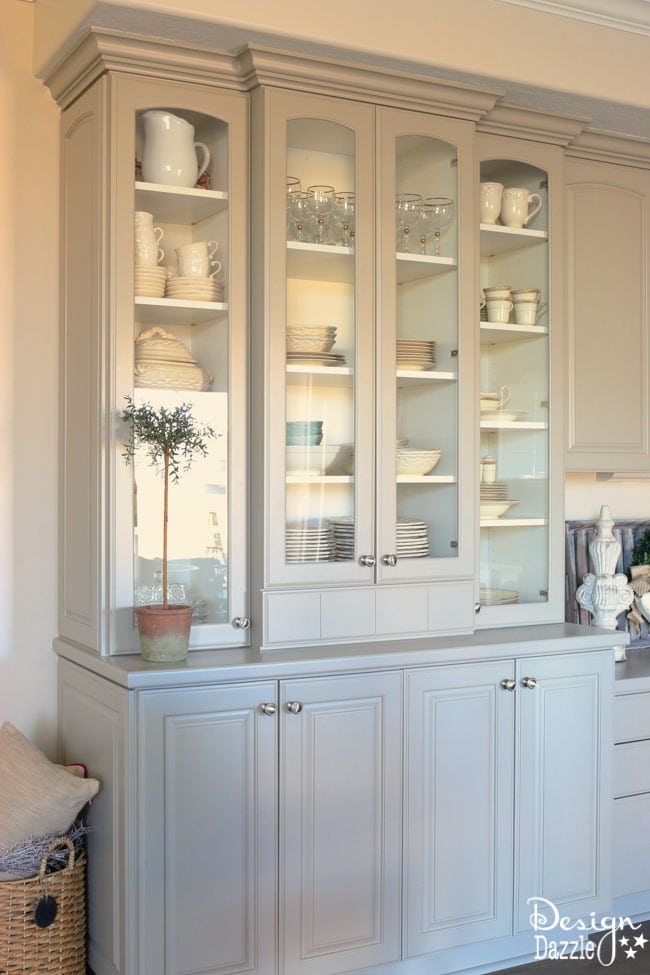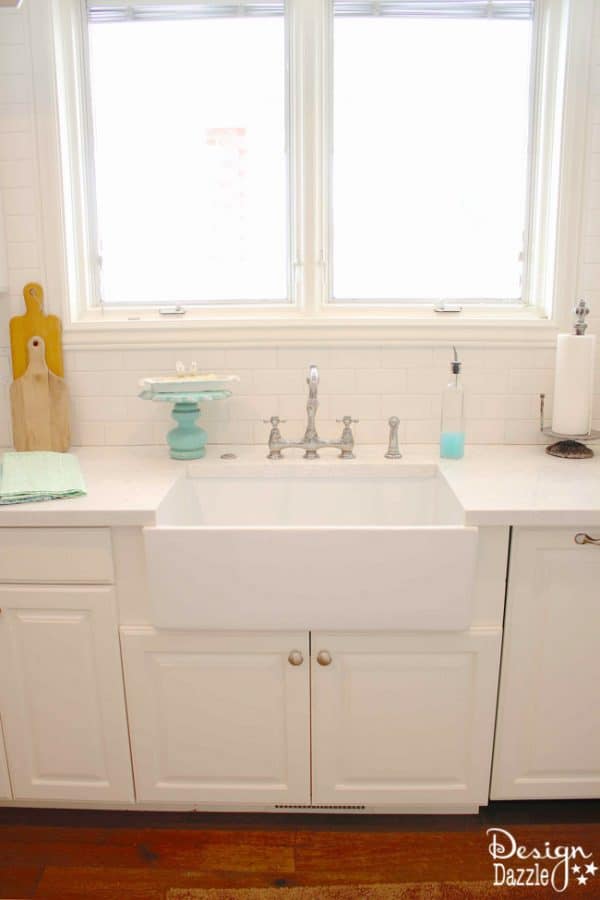 Save