This post may contain affiliate links that, at no additional cost to you, I may earn a small commission. Read our Disclosure Policy.
In my entry way we have a room whereI've envisioned making the sliding wall and the secret room for many years. We've moved many times in the past few year. So this idea has been on hold for a long time – just waiting for the perfect area to do it. Can't wait to get started.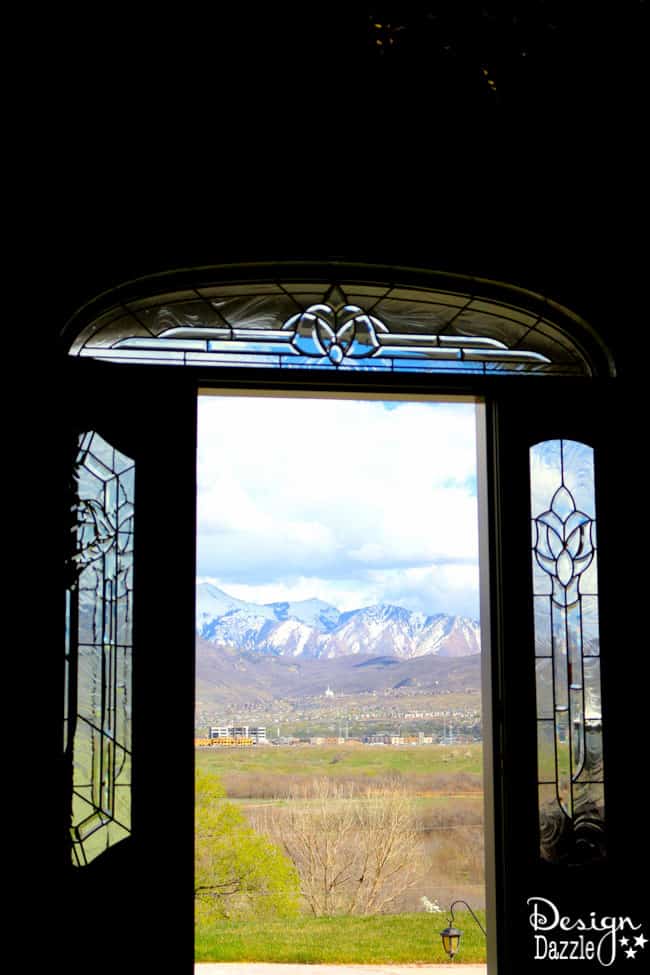 This is my view looking out my front door. My morning ritual is to open my front door and check out the view and the weather for the day. It's a pretty awesome view. However, when I close the door and turn around and look at my entry it's quite unorganized and a bunch of mismatch items – leopard print rug and black armoire.. So here's my reality…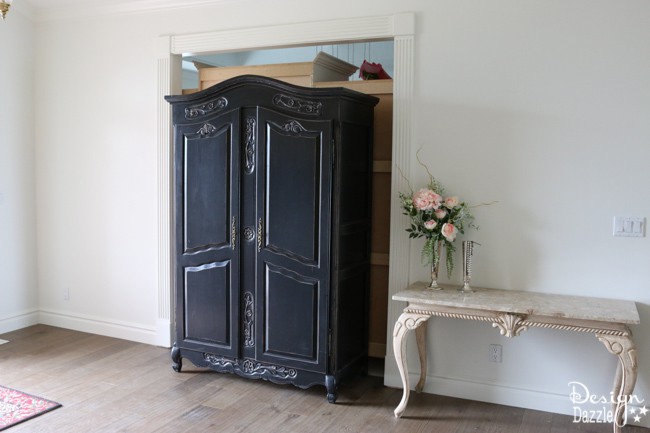 The black armoire is to hide this ugly situation. This is the back of the cabinets in my craft room. Yes, the formal dining room became my craft room.
I featured a few days ago my post about  the sliding wall and secret room that I shared for the One Room Challenge hosted by Calling It Home. This challenge is a bi-annual event that lots of bloggers become guest participants and a few designers were invited to make over an entire room. The catch? You have 5 weeks to get it done.cipating. Maybe I will join in again in the fall – I've got lots of rooms to do!  I will be reporting my progress usually every Thursday. Check all the amazingness going on with the participants.
For this challenge, I'm working on my entryway. I'm hoping to use these mirrors to create a door look (stay tuned for details). I have several projects going on…
Build a sliding wall
Create a hidden room
Make some type of "doors" to the dining room.
Build a bench from a tufted headboard
I purchased this headboard in the classifieds. The goal is to create a bench using the headboard as the back of the bench.
Another shot of the room.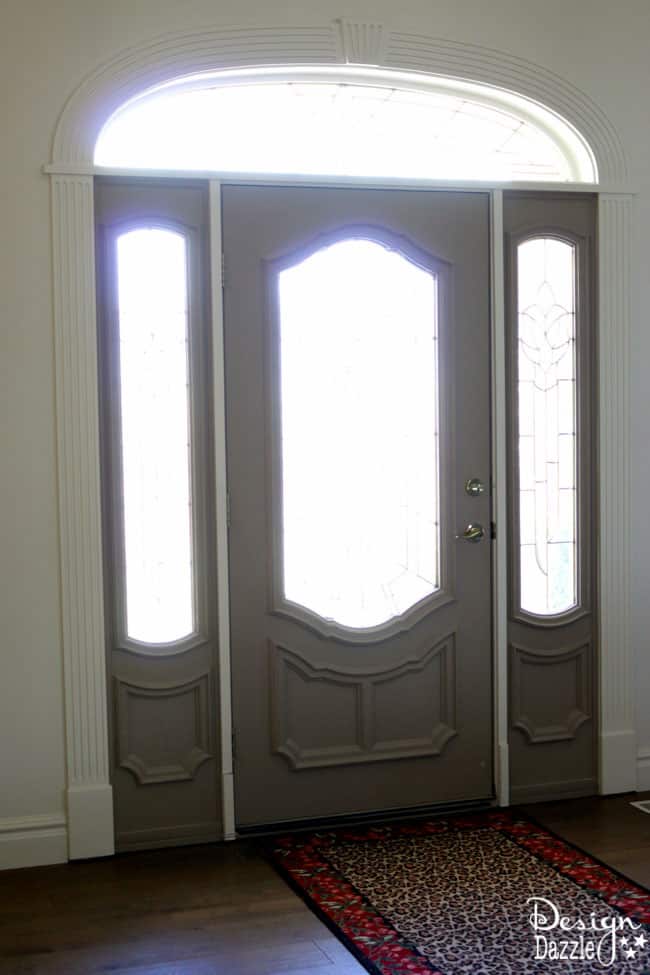 Painting the doors was important to me. I'm loving the taupe color. The rug I purchased at Ballards 10 years ago. Yes, I know it's too small for the room and doesn't really match. But it's all I have for now. Hoping to get a new rug in here when the room is all done.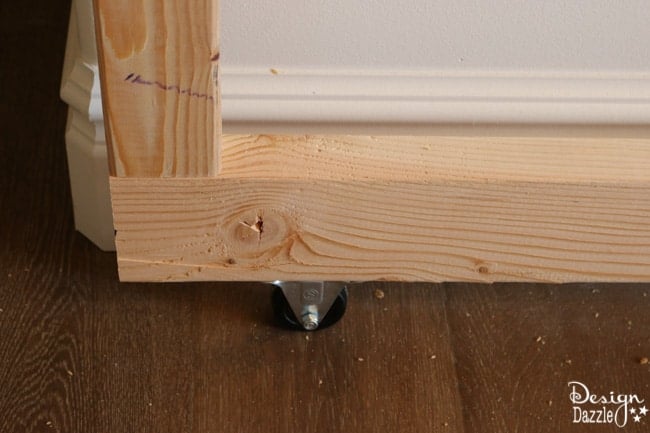 I mentioned I am in the process of creating a sliding wall and a secret room. I will be sharing the reveal on this wall next week. But here's a peak at the bottom of the wall. A caster wheel was used on one side of the wall.
If you want to see my journey in re-doing my entryway, here are the blog posts in order:


Title:
The Secret Room And Sliding Wall (Part 2)
Mentions:
home decor, home diy, home renovations, secret room, sliding wall
Last Updated:
April 4, 2022