This post may contain affiliate links that, at no additional cost to you, I may earn a small commission. Read our Disclosure Policy.
Hi Summer Campers! I'm Heidi from Mom's Crafty Space, and I'm so excited to be back here at Design Dazzle sharing another fun kid's craft idea. 4th of July has always been one of my favorite holidays (along with Halloween and Christmas), and my three boys love it just as much as I do. To get our home ready for the holiday, we created these fun Independence Day rocket decorations from some basic supplies and recyclables.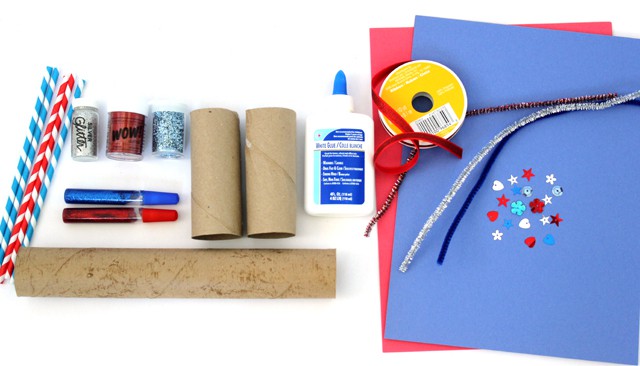 What You Will Need:
Cardboard tubes – toilet paper, paper towels, gift wrap, etc.
White glue
Paper – construction or scrapbook papers work well
Straws
Decorations & embellishments – glitter, sequins, ribbons, pipe cleaners, etc.
Optional: paint, paint brushes, tissue paper for "flames"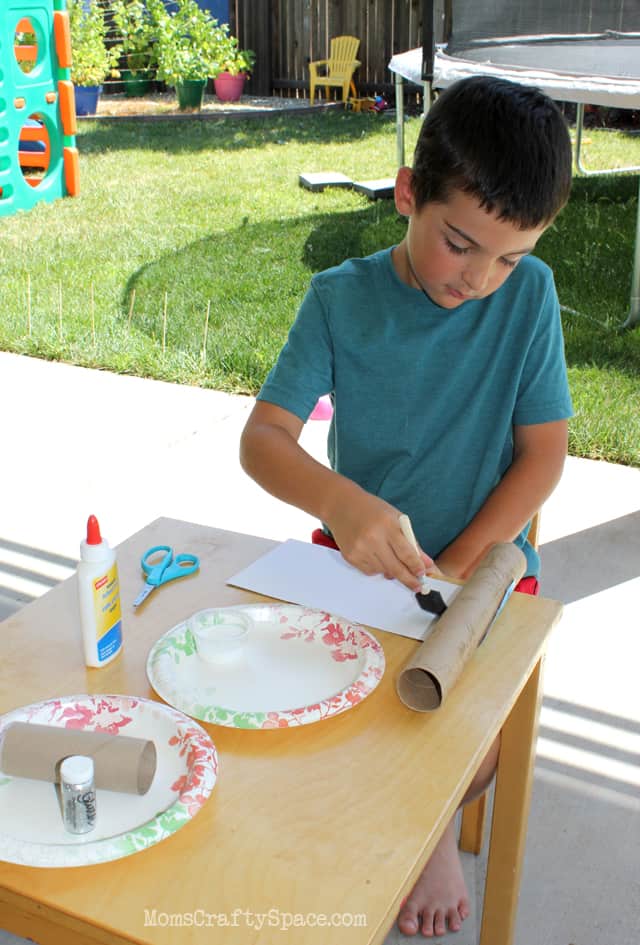 Start by decorating your tubes any way that you wish. Have fun with it! We glittered, painted and decoupaged patterned papers on to our tubes. We also used glitter glue to write "USA" on a few of them and added sequins to others.
We discovered that our tubes dried quickly in the sunshine when placed over wooden skewers pushed into the grass.

To create the rocket cap, cut a circle from a sheet of paper. I traced around a lid from my kitchen, and my circles were approximately 5″ across. Cut a slit halfway through to the center of the circle. Roll into a cone shape and secure with glue. Use the glue to attach the caps to the rockets, add a straw "fuse" and tissue paper "flames."
We slipped the straws over the skewers again for the final drying. Don't they look cute in the grass like this? I think a whole bunch of these lining a walkway would make such a great decoration!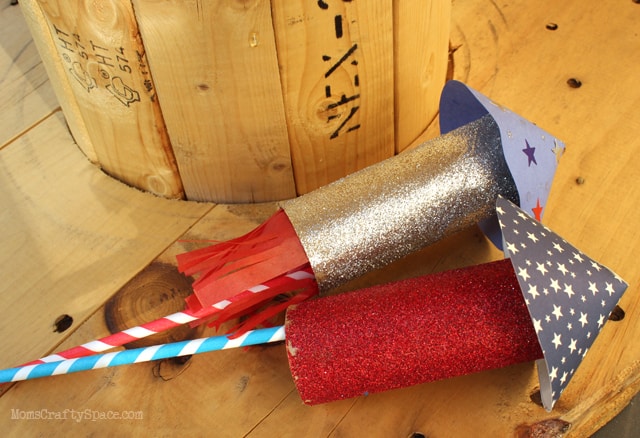 I hope that you have a wonderful summer full of memories, and that your 4th of July is magical!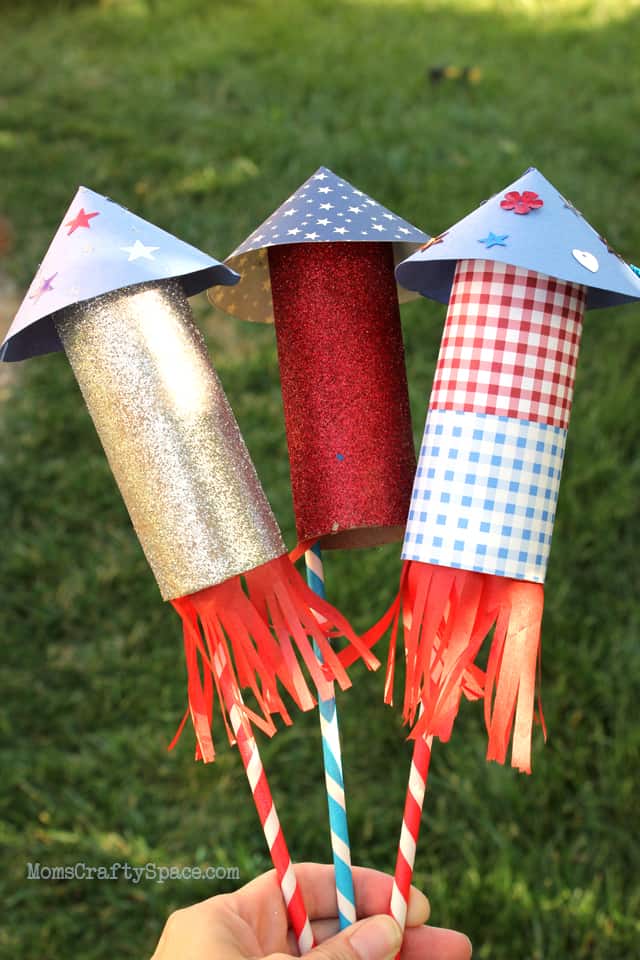 Be sure to visit us at Mom's Crafty Space for more creative summer fun for the entire family, and check out our summer series, Hot Days, Cool Treats, for yummy frosty dessert recipes. I'd also love to connect with you on Facebook, Twitter, Pinterest and Instagram, so stop on by and say hi!

We are hosting Summer Camp Mon- Fri June 3rd to July 3rd (weekends will be for our regular posts). We are featuring awesome "Camp Counselors" (blogging friends) who have created super fun ideas and activities to help you SURVIVE summer with the kids. Click on the Summer Camp banner to be taken to our Summer Camp series.
Save