This post may contain affiliate links that, at no additional cost to you, I may earn a small commission. Read our Disclosure Policy.
Making Sharpie Art Pumpkins is loads of fun! Who knew coloring on pumpkins could be so enjoyable! I'm sharing my Michaels Makers post with you today!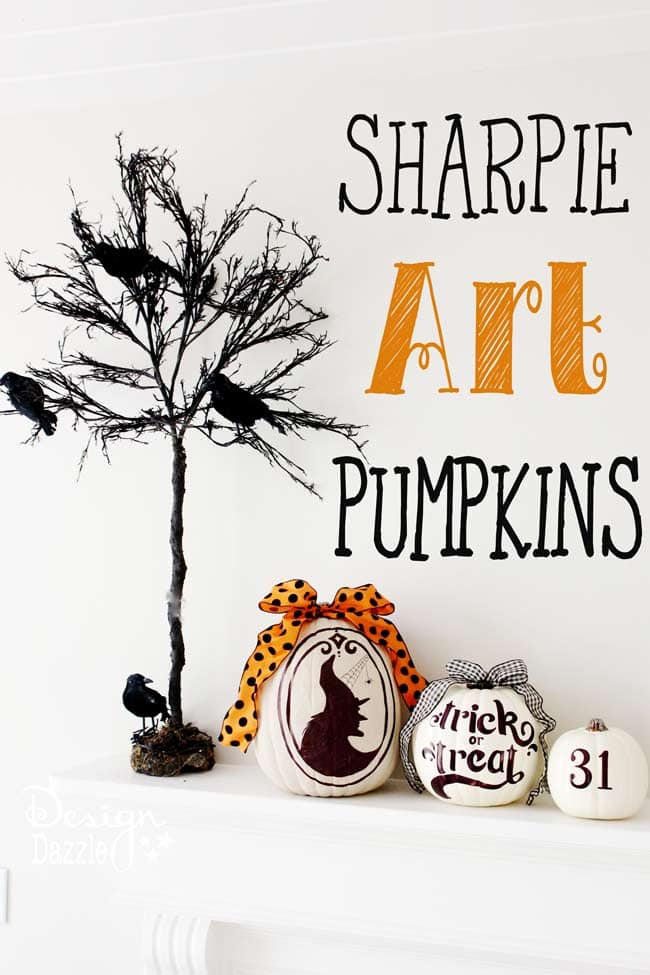 These are super fun to make! The most AWESOME idea about these pumpkins is they are TWO-SIDED! One side is for Halloween and one side is for Fall!!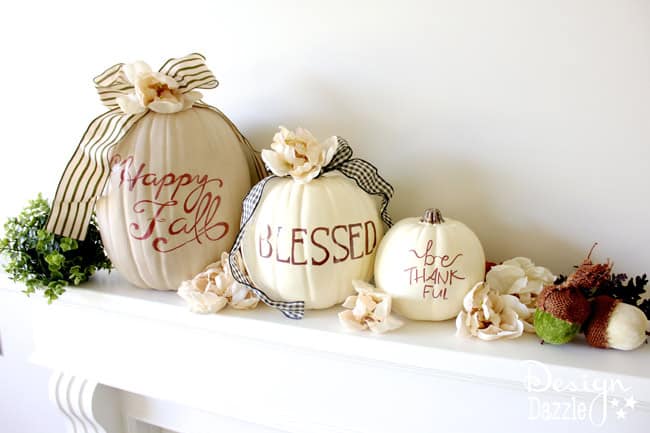 I decorated this mantel quite quickly just to take a picture to show the "Fall" side of the other side of the Halloween pumpkins. I can't wait to decorate with the fall pumpkins and show you how I will really be featuring them.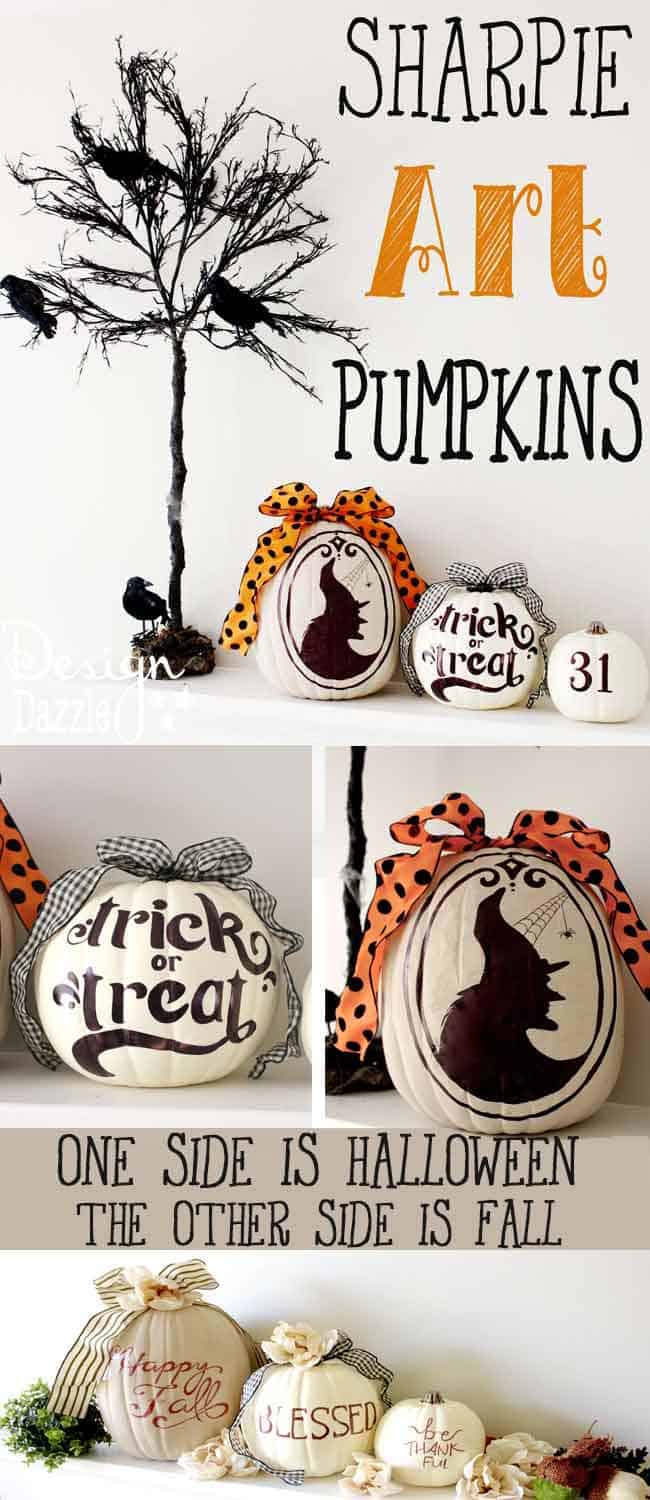 Here is how to make make Sharpie Art Pumpkins with the following supplies:
craft pumpkins from Michaels
pencil
craft paint – in case you want to paint them any color
sharpies! (any color to go with your decor/theme)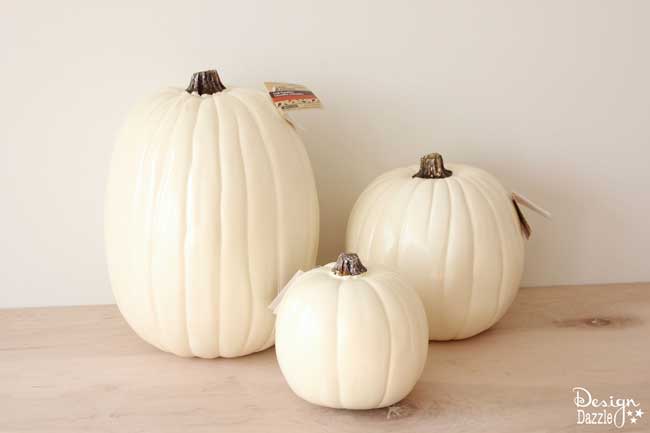 The craft pumpkins are sold in various sizes.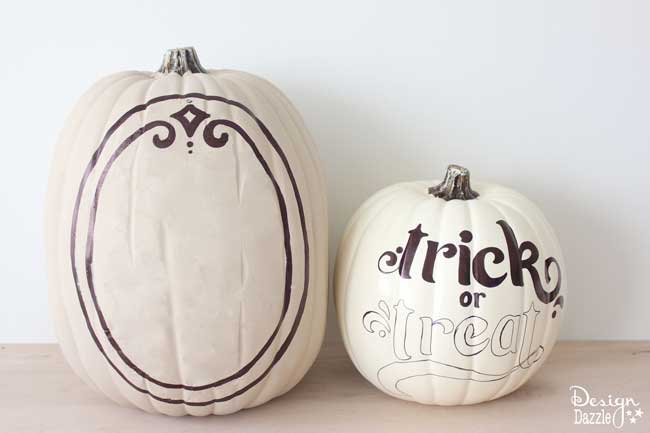 You can see the pumpkins partially done with sharpie drawings.
I decided to paint one of the pumpkins a taupe/beige. It worked perfect with the color scheme I was going for. Can you see that the taupe pumpkin is a bit smoother? I used a bit of sand paper helped create a smoother surface to draw the witch on. But truthfully, you don't need to do that. It was a waste of time.
Use pencil to create your drawing.
Fill in with sharpie! Yep, that easy!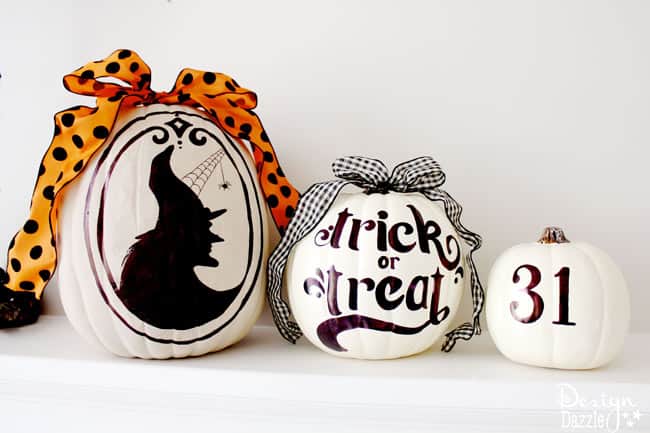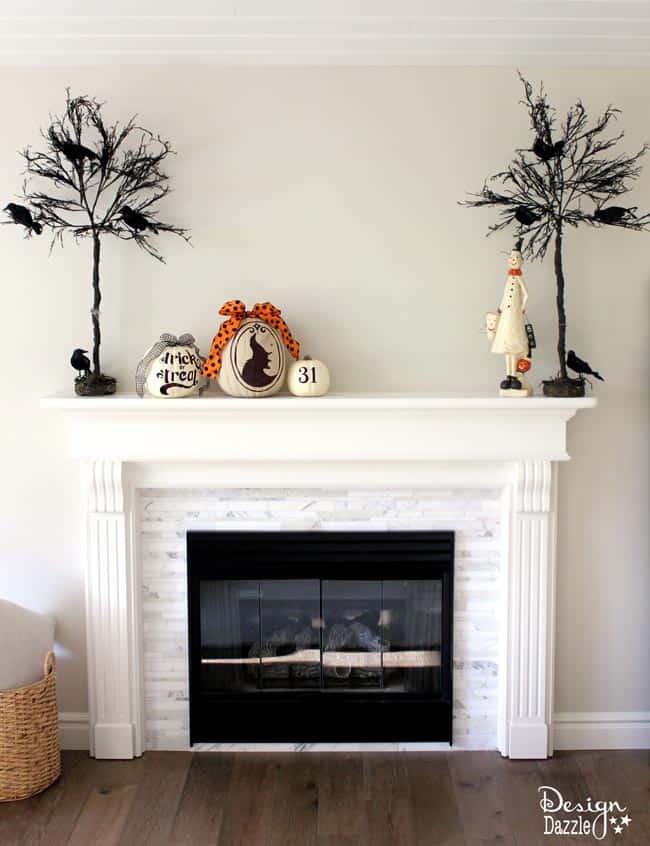 I added a little ribbon and place them on my mantle with a few other Halloween items.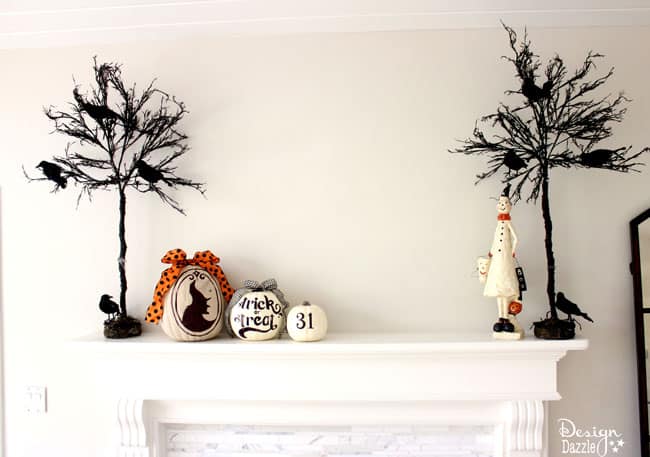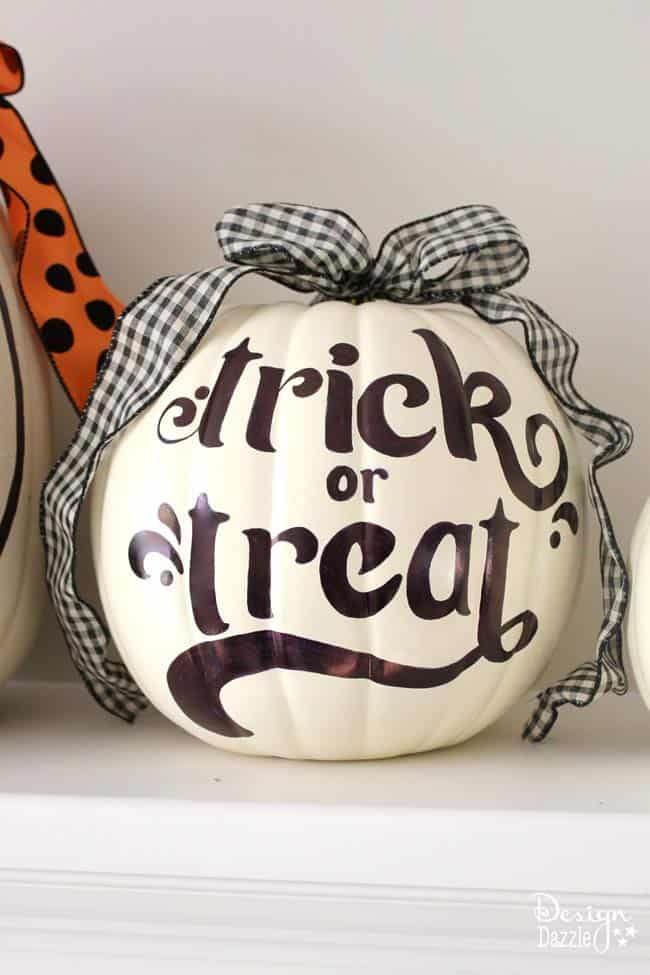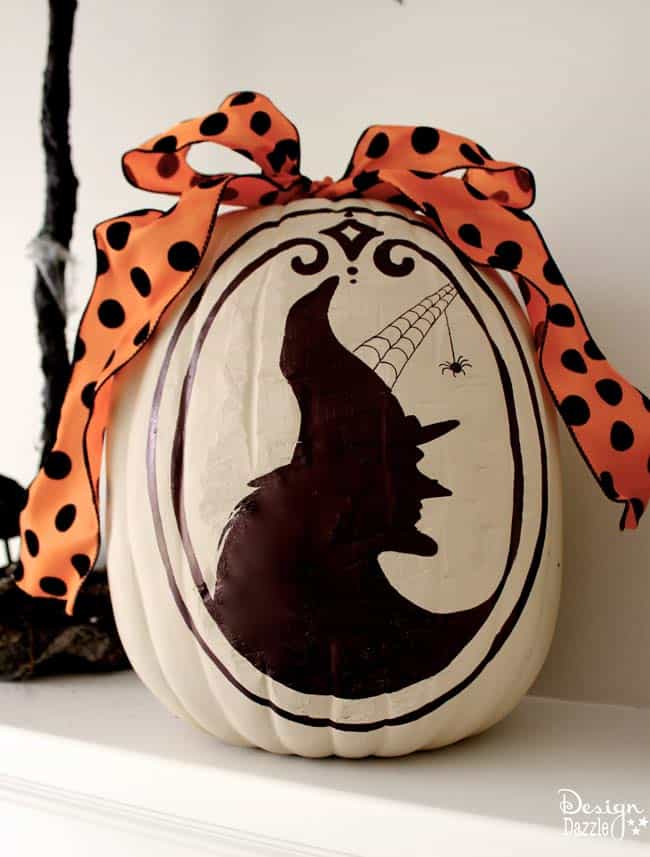 This witch is also available as a free printable.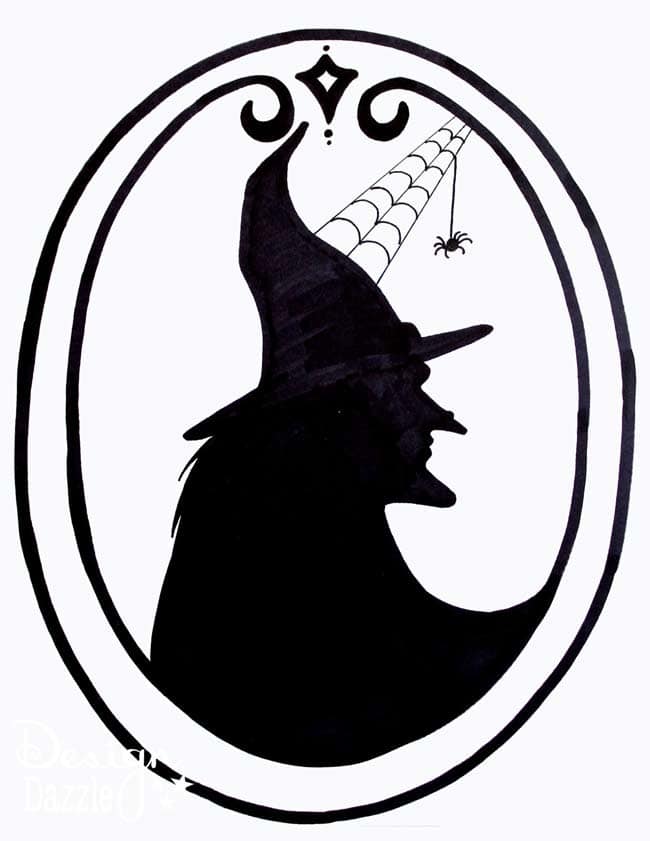 You can print it out and frame it or use it as a template to draw onto the pumpkins. It is also available in small hang tag size printable.
Click here to get the FREE witch printable and all of our FREE prints.
Check out more Halloween ideas on some of my past posts…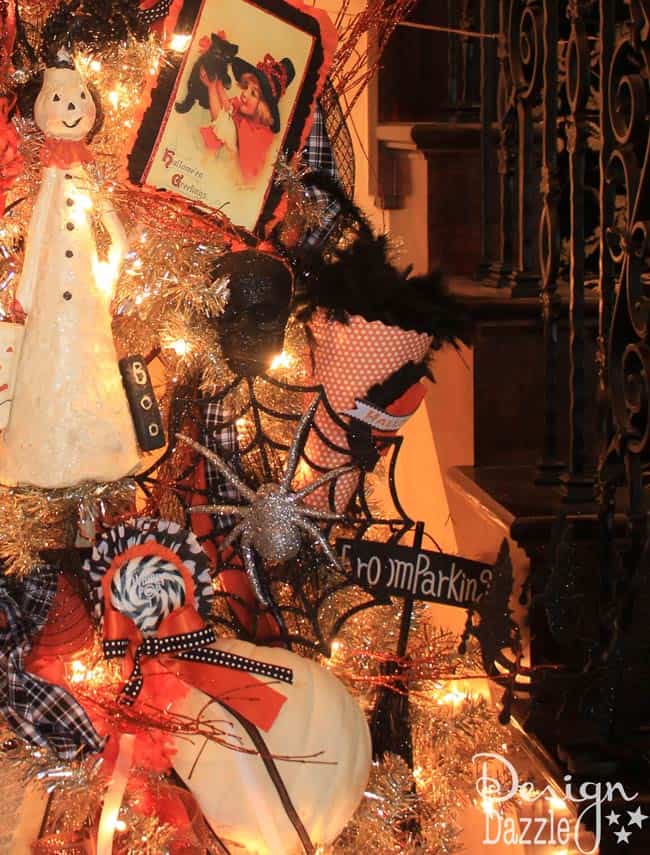 Loving my Halloween Tree!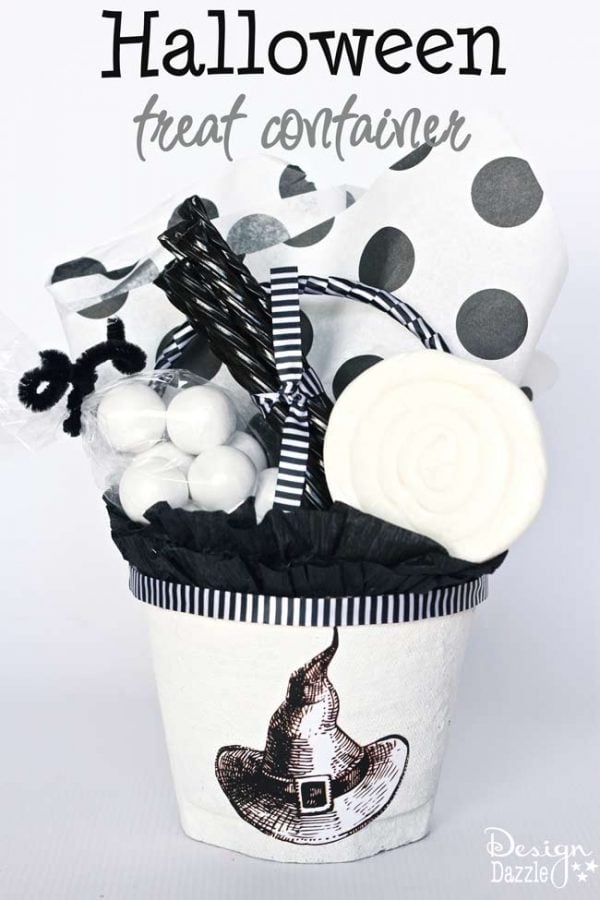 Free printables for Halloween treat containers.
To kick off fall in your own home, visit Michaels.com and check out the variety of craft pumpkins available – there are every color, shape and size you could ever want!
· If you're looking for something a little bit different, Michaels recently started selling these fun half pumpkins, perfect for fall décor wall mounts and fun signs.
· If you're in need of more fall décor inspiration be sure to look at the 49 other DIY pumpkin projects from the rest of the Michaels Makers – they are fabulous!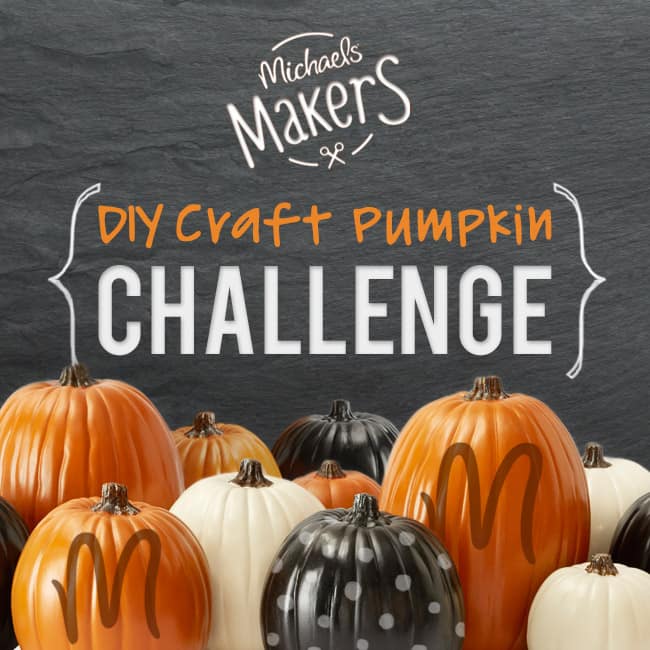 It's always the most fun to see all of the Michaels Makers post and see what everyone creates…
Save
SaveSave