This post may contain affiliate links that, at no additional cost to you, I may earn a small commission. Read our Disclosure Policy.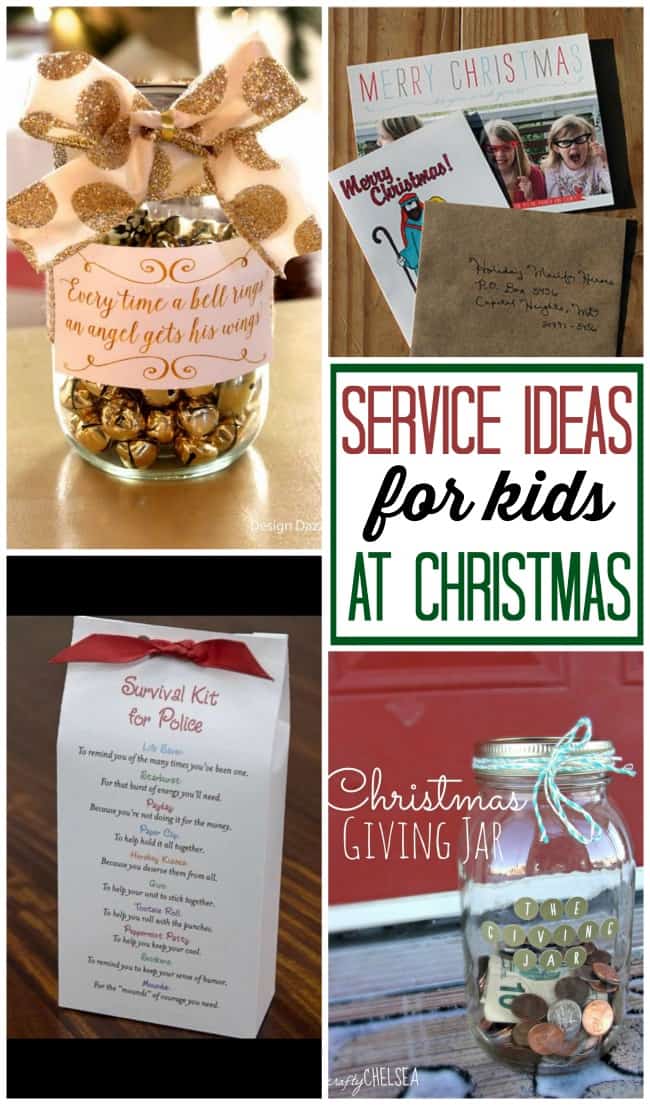 It's mid-December and you may be thinking to yourself that it's too late for a service project between now and Christmas. I'm here to tell you NOT SO! We've put together a list of 9 Service Ideas for Kids that you can do with your family THIS Christmas season. Giving and kindness start at home. None of these ideas are terribly complex or cost much (if any!) money.
1. Christmas Countdown Service Chain – small acts of service to be done at home – a great way to introduce kids to helping others
2. Christmas Acts of Kindness – The ideas are very simple (and require little effort), but will be a little reminder for your children to value others a little extra this Christmas season.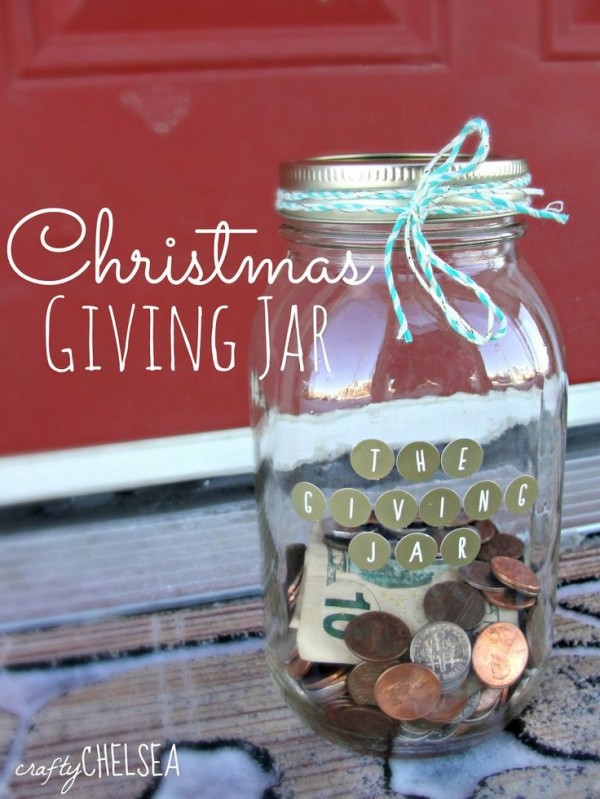 3. Christmas Giving Jar – While you won't collect a whole lot between now and this Christmas, this would be a great time to start a giving jar for NEXT year. Throughout the year, you put your change (or even bills) into the jar, and then at Christmas, you give it away to someone in need.
4. Holiday Mail for Heroes – send a letter to our servicemen and women to let them know they're appreciated.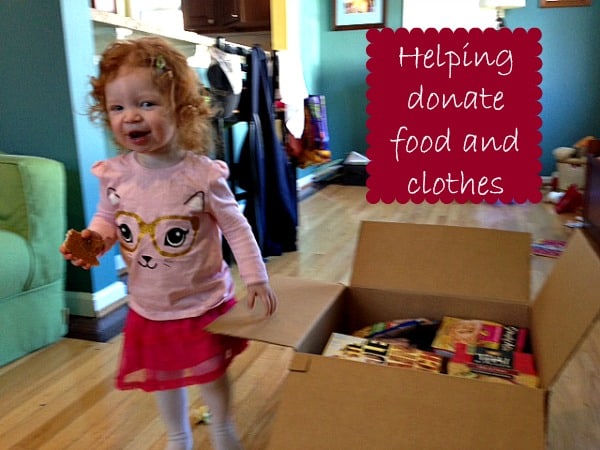 5. Service Ideas for Toddlers – ideas on how to help in your community with your favorite kids on tow
6. 25 Blessings – take the time to count your blessings plus planning on how to bless others
7. Light 'Em Up – 100 ideas on how to light up others with kindness (consider Acts 20:35 and Ephesians 4:32) -Ideas ranging from free such as writing loving messages on everyone's driveways with chalk to inexpensive ideas like bringing a cold worker in a parking garage a package of hand warmers and a puzzle book.
8. Making Care Kits for the Homeless
9. Even more than one specific service project is TEACHING your kids the habit of serving others. I love the ideas in this post about ways to teach children to help others this holiday.
Here is another idea we shared about a Family Service Jar – Every Time a Bell Rings an Angel Gets His Wings.
Just nine links….but a lot of ideas to help get your family started with helping and caring this holiday season and for many years to come.