Hi, Design Dazzle friends! I'm Gretchen from Three Little Monkeys Studio, and I am so excited to share these free printable gift tags as part of this year's Christmas Wonderful series.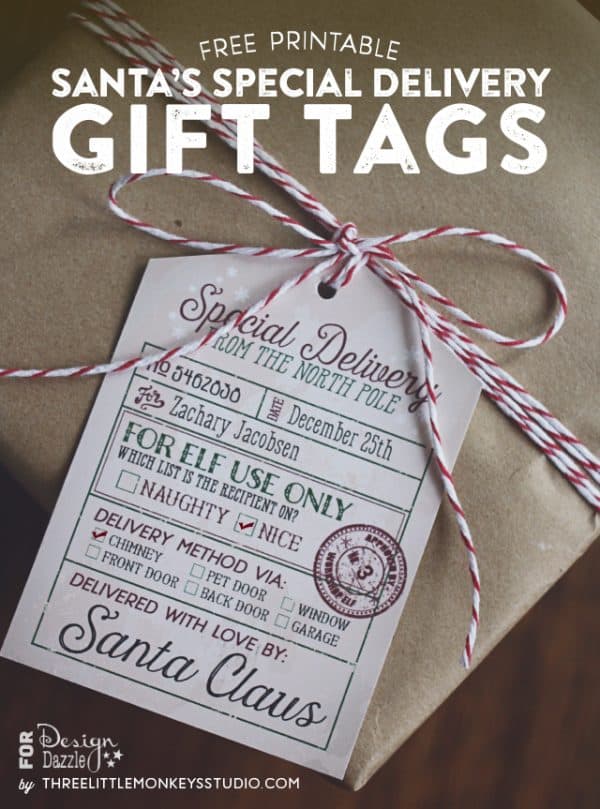 As my kids are getting older, they have a lot more questions about Santa, his workshop, and most importantly to them … how does he even get in?!? (We have a chimney, but they still look doubtful.) So to help with their questions and give the holidays a more official feel, I thought some gift tags from the North Pole would be the perfect way to go!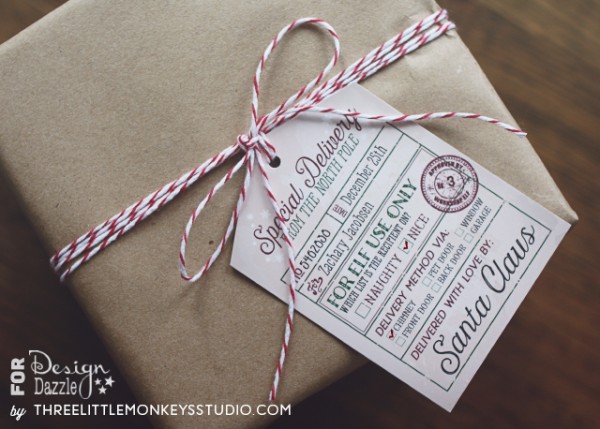 These couldn't be any easier! You just need some white cardstock, scissors, marker, single hole punch, Adobe Reader (for those fillable fields)*, and a color printer. A home printer works just fine for these. You don't need anything fancy!
Type in the date and name for each tag in the PDF, then print on your home printer. Use your scissors to cut out each tag, punch a hole, and mark your check boxes. Then simply tie on to a package with the twine or ribbon of your choice for a fun gift from Santa!
The tags are a free download on my website.
* If you are having trouble with your fillable fields, make sure you have the most current version of Adobe Reader on your computer. You can get the free current version here.
Want more FREE Christmas printables and DIYs? Hop on over to my blog!
Free Christmas Activity Placemat | DIY Christmas Crackers | Printable Letter From Santa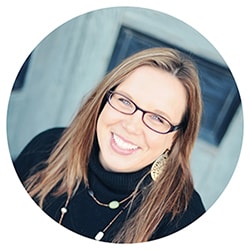 I'm a wife and mom to three little red headed monkeys located in Kansas. I love all things vintage, hoarding party supplies and spending as much time as I can with my little ones. I keep busy selling invitations and printables in my Etsy shop, and share party ideas, crafts and DIYs on my blog. Stop by and say hi!

Christmas Wonderful runs until mid-December.