Do you know how easy it is to repurpose everyday items for holiday decorating using items from around your home? Yep, shop your home for fun decor and repurposing it in another setting. It is also good for the budget since there will be less purchases for decorating items. With some ingenuity you can create beautiful mantels, tree decor, tablescapes and more with items from your home.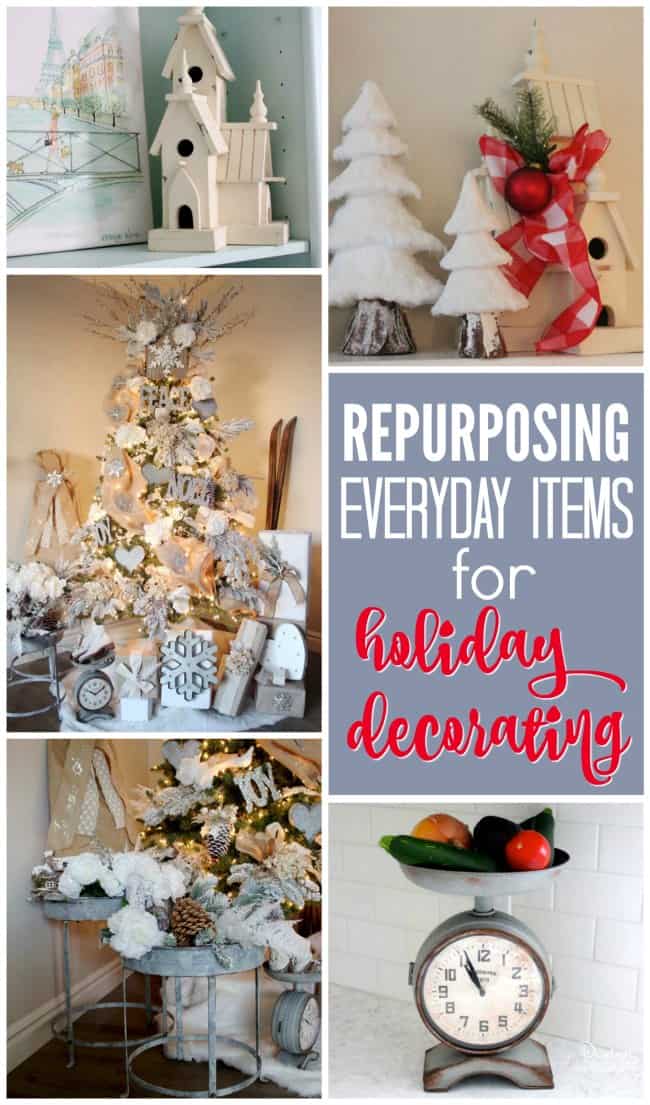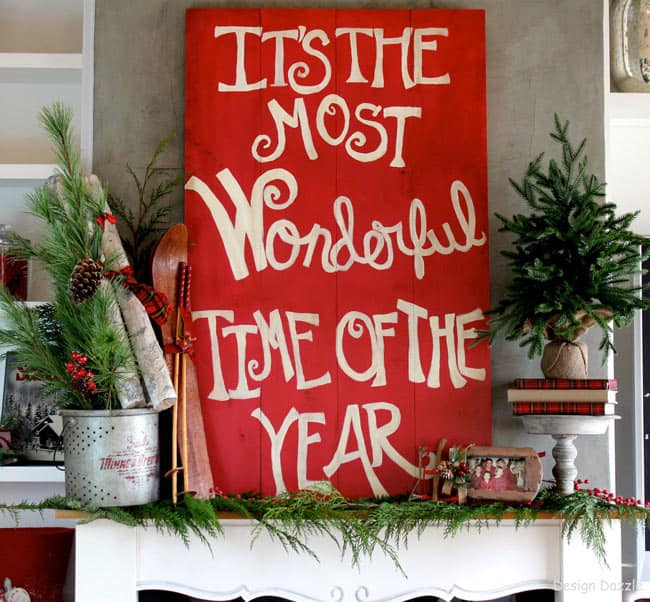 I'm sharing simple steps to repurposing everyday items for holiday decorating. Lets' start with last years Christmas mantel. The holidays are the most wonderful time of the year! And this mantel decor is not only festive, but also easy to create. I used a rustic bait can on this mantle, but any galvanized bucket would work. To give this mantel some vertical appeal, I used a galvanized cake stand and stacked books wrapped in Christmas paper on top. A simple touch that really adds so much to the cozy feel of this mantel. If those birch logs on the mantel look real, see what they are really made with.
Repurposed items: vintage bait can, galvanized cake stand and stacked wrapped books and the faux birch logs (check the link to see what they are repurposed from)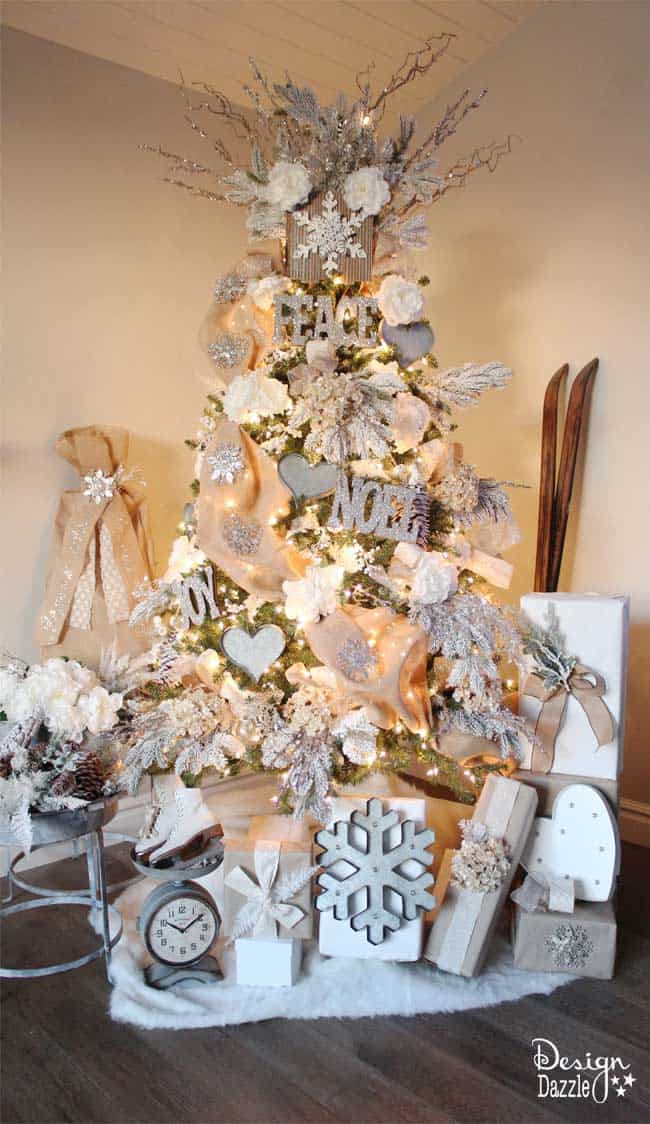 My Michael's Makers Dream Tree is all about winter wonderland glamour! White lights and sparkle contrast with the burlap and galvanized metal for a festive look. For this look, I was able to use a variety of items from my home and even outside my home! The rustic skis and white ice skates were purchased years ago and have been used many times in my holiday decor in a variety of ways. The galvanized hearts are a fun accent and are actually a Valentines decoration. Valentine decor is a great place to look to add some fun details to your Christmas decor.
Repurposed items: ice skates, old skis, burlap table runner, valentine marquee heart, and kitchen scale clock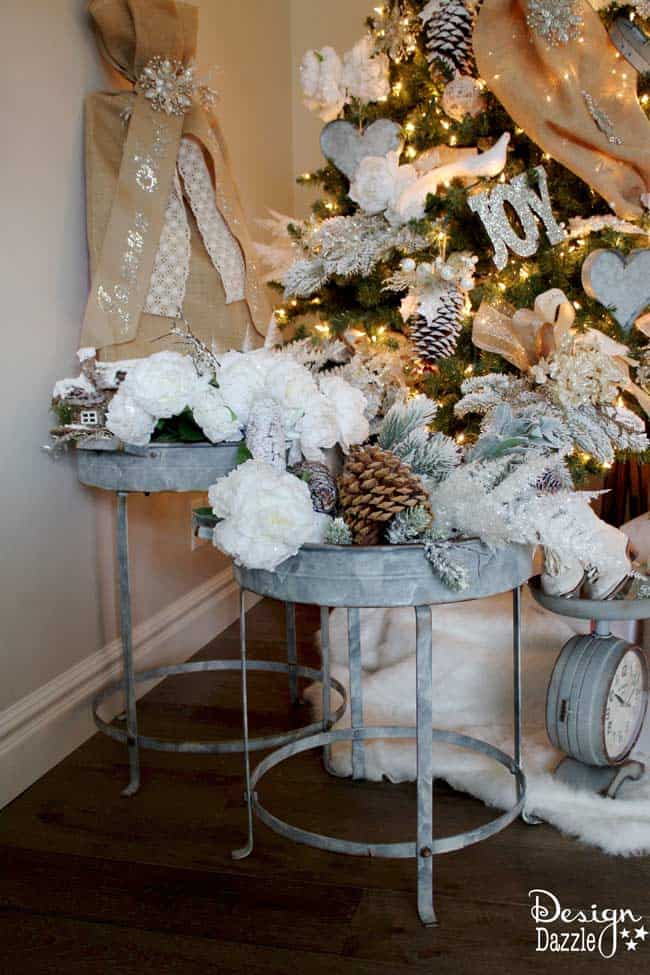 This galvanized table set adds vertical appeal and provides a perfect place to add some greenery and textural details. I also used some of my past years Christmas decor. The best part is that these adorable tables usually live on our patio. Don't be afraid to think outside the box (and your home!) when looking for items to add festive details to your holiday decor!
Repurposed items: galvanized outdoor side tables, past years Christmas decor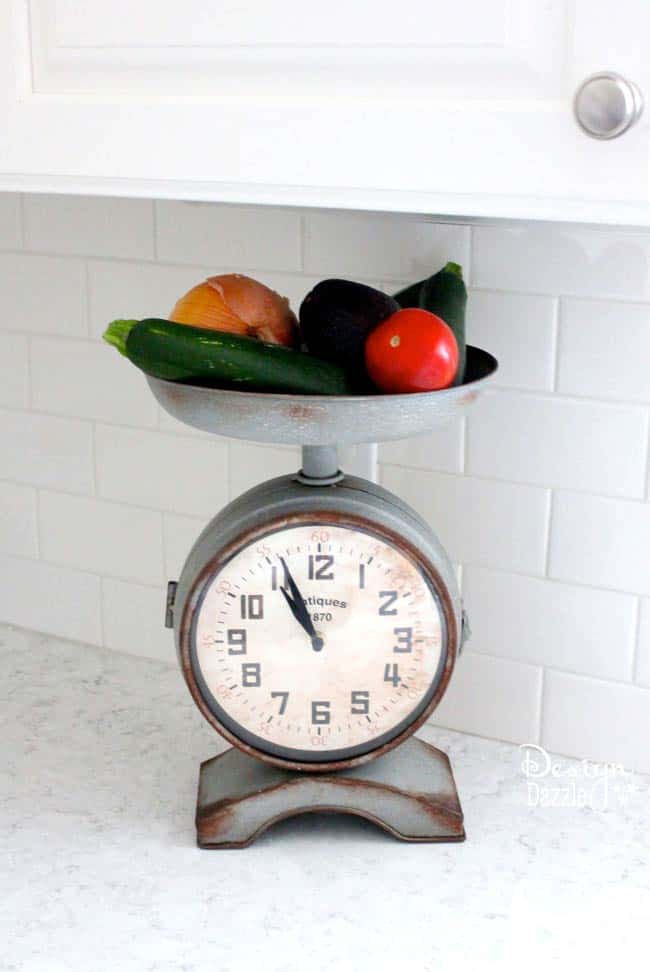 In the Christmas tree image the  beautiful scale under the tree that was displaying the ice skates is shown here in it's natural habitat…a decorative kitchen scale (it's actually a clock!) used to hold fruits and vegetables.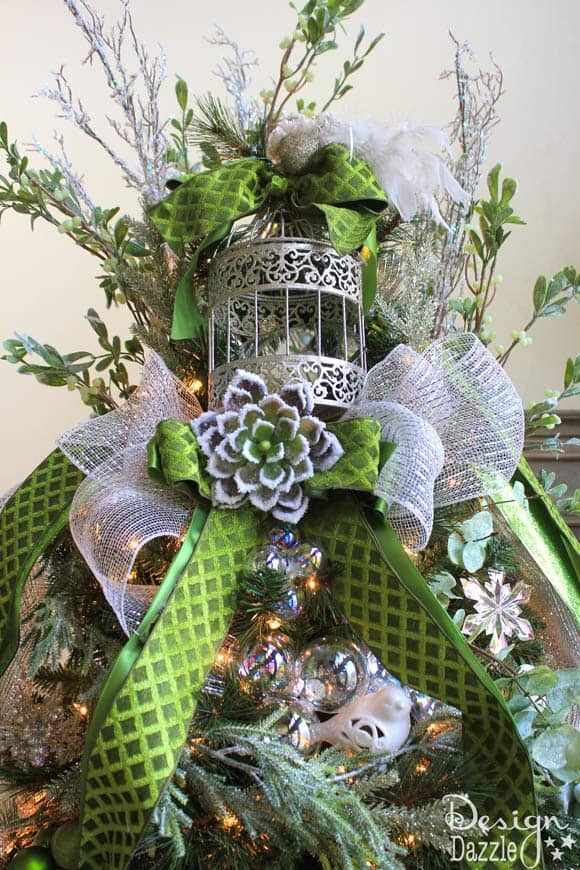 Just because it's not sold as an ornament, it doesn't mean you can't use it as an ornament! This tree includes a beautiful birdhouse at the top of the tree that I found in my home. I also used decorative birds from around my home and wired them to the tree.
Repurposed items: bird cage and porcelain birds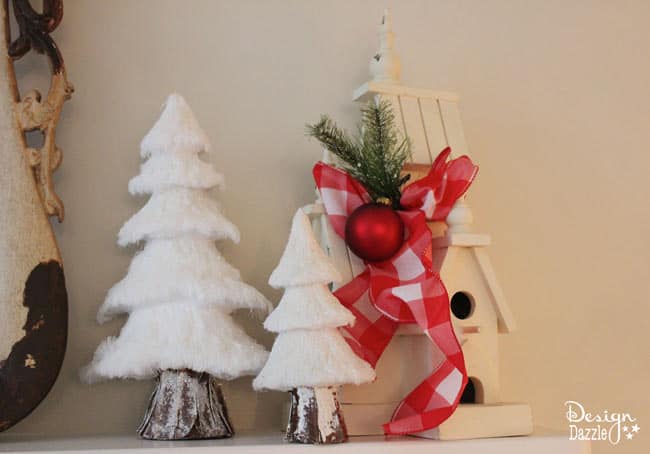 This festive wooden birdhouse looks like the perfect holiday decoration for any mantel. It adds cozy detail along with the frosted pine trees.
Repurposed items: laundry room bird house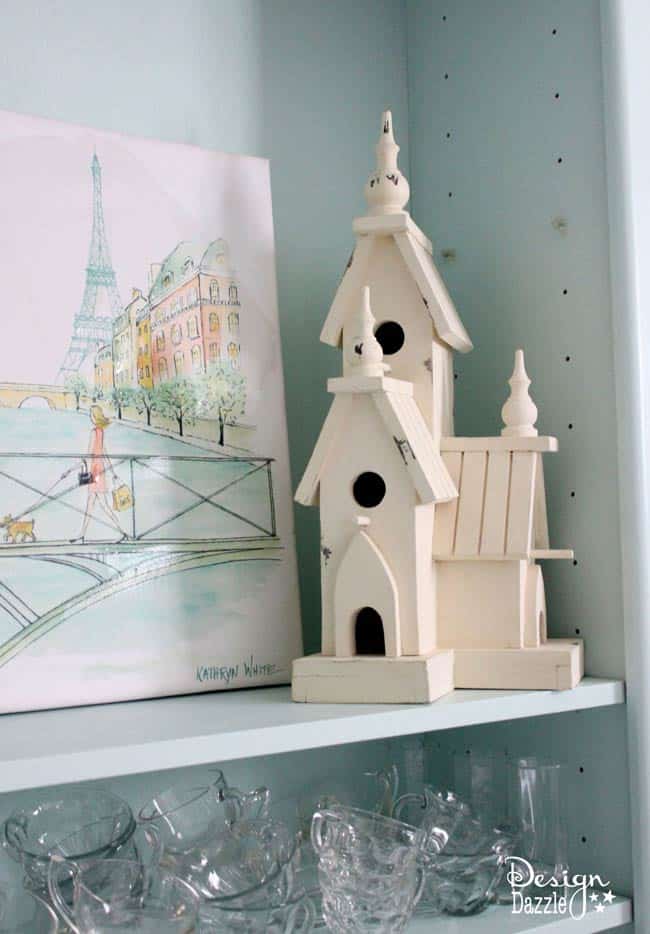 And here is that same birdhouse where it usually lives! It adorns a shelf in my butlers pantry/laundry room as a classic accessory, but by adding some ribbon and greenery it became a beautiful focal point for my holiday mantel.
Accessories in your home really can do double duty during the holidays by seeing them in a different light or adding simple details to make them more festive. You're favorite home accessories can truly become your favorite holiday decorations!


Author:
Toni - Design Dazzle
Mentions:
holiday decorating, repurposing
Keywords:
Repurposing Everyday Items For Holiday Decorating
Last Updated:
February 16, 2018