This post may contain affiliate links that, at no additional cost to you, I may earn a small commission. Read our Disclosure Policy.
These Pokemon cookies are perfect for serving up at your Pokemon summer camp. The best part about these Pokemon cookies is that the kids can help you make them as a fun summer activity.
For some fun Pokémon themed treats, we made Pokemon cookies. We also made pokeball rice krispies. I just dyed half the prepared mixture lightly red then had the kids create little domes and push them together. We then used black gel to finish off the whole thing. for these giant gluten-free sugar Pokemon cookies, I gave the boys red and white frosting to make Pokeballs. They used the black gel to make it really look official.
We did a whole camp themed around these cookies. Art projects, Pokemon worksheets and lots of themed treats made for fun that the kids couldn't get enough of.
Overall, it was such a fun camp that I know the boys will never forget. There are some more crafts that we did not featured here but if you want to do your own Pokémon camp, you can search on Pinterest for lots of super cute ideas. So I am curious, has anyone else had their phone taken over by their kids and Pokémon Go?
Find out more about our camp at thisvivaciouslife.com and be sure to visit up on Facebook, Instagram, Pinterest and Twitter.
Gluten-Free Soft Frosted Sugar Cookies
Ingredients
1 C almond flour
1/2 C brown rice flour
1/2 C sorghum flour
1 C white rice flour
1 C tapioca starch
1 C potato starch
1 tsp. xanthan gum
2 tsp. baking powder
1 tsp. baking soda
1 C powdered sugar
1 C butter, softened
1 C sour cream
1 egg
2 tsp. gluten-free vanilla
8 oz. cream cheese, softened
1 T milk
1 T gluten-free vanilla
2 1/2 C powdered sugar
Instructions
Preheat oven to 375 degrees
Using a stand mixer, blend together butter and powdered sugar
Add in sour cream, egg and vanilla; mix until blended
In another bowl, combine first 9 ingredients (until 1 C butter and minus the powdered sugar you already mixed with the butter)
On the lowest speed, add in dry ingredients 1/2 C at a time
Dough will be thick and barely sticky
Divide dough into quarters
Lay out plastic wrap and sprinkle with white rice flour
Roll out on portion of the dough into 1/2 to 5/8 inch (you want them thick)
Using a cookie cutter, cut into desired shapes making sure to do them close together so as to leave very little leftover dough
Lift the plastic wrap and invert cookie onto your hand then place on a baking pad or parchment lined baking sheet
Repeat the process with remaining portions of dough
Bake for 10 minutes then let cool completely before frosting
To make the frosting: Whisk together cream cheese, milk and vanilla. Add in powdered sugar a little at a time and mix until thick and smooth. If you want different colors, add that in and mix just a bit more until combined well. Frost cookies with a thick layer of frosting and store in refrigerator. Enjoy with a big glass of cold milk.
Thanks for reading! My name is Chandice and I blog at This Vivacious Life. Parties, gatherings, gorgeous food and ESPECIALLY holidays with my people are what make my heart pitter patter. Having a place to share our favorite traditions, recipes and celebrations is very important to me.
If you like what you see, follow along with This Vivacious Life on Facebook and Instagram!
Save
Save
________________________________________________________________
Thanks so much to Chandice for sharing this cute and delicious cookie idea with us! Be sure to check out her
blog
for some more delicious ideas!
_______________________________________________________________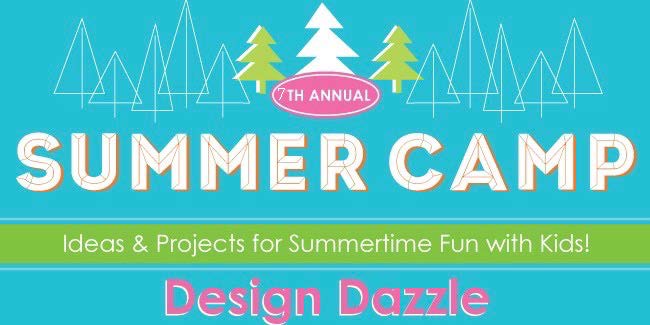 Make sure to check out all of our fabulous past summer camp posts!
Save