This post may contain affiliate links that, at no additional cost to you, I may earn a small commission. Read our Disclosure Policy.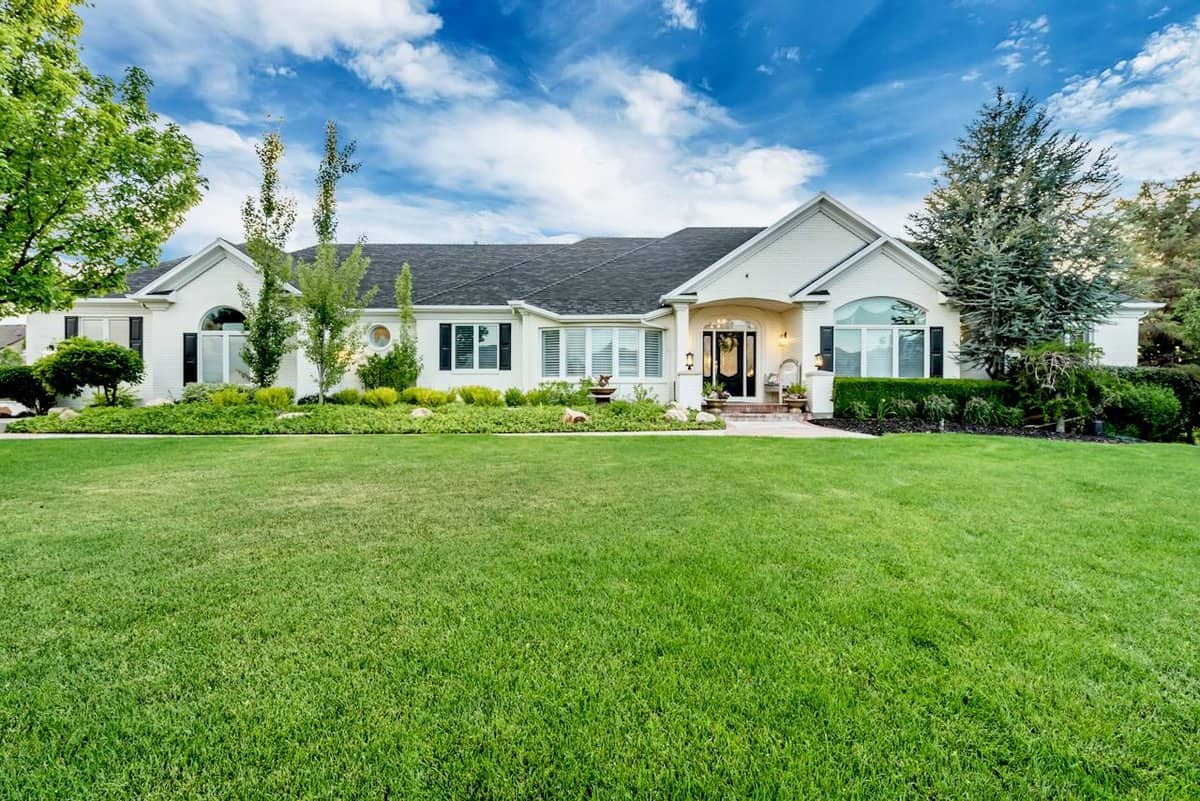 This home was a labor of love!
We purchased this house several years ago in the Salt Lake Valley. Although the house was dated, landscaping neglected, and better space planning was needed it was a great remodel project for me to take on. Since I am a lover of designing, planning, remodels, construction, DIY, and final completions – it was a perfect match!
The BEFORE picture can be found below. Yes, it was a red brick house and I had it painted. I'm sorry if you are a brick lover and don't like a painted brick house. But we LOVED it and that is what matters. The home was painted several years ago and it looks like brand new paint. It's held up fabulously.
Scroll to the very bottom to read more details about this home remodel and what we are currently doing!
BEFORE: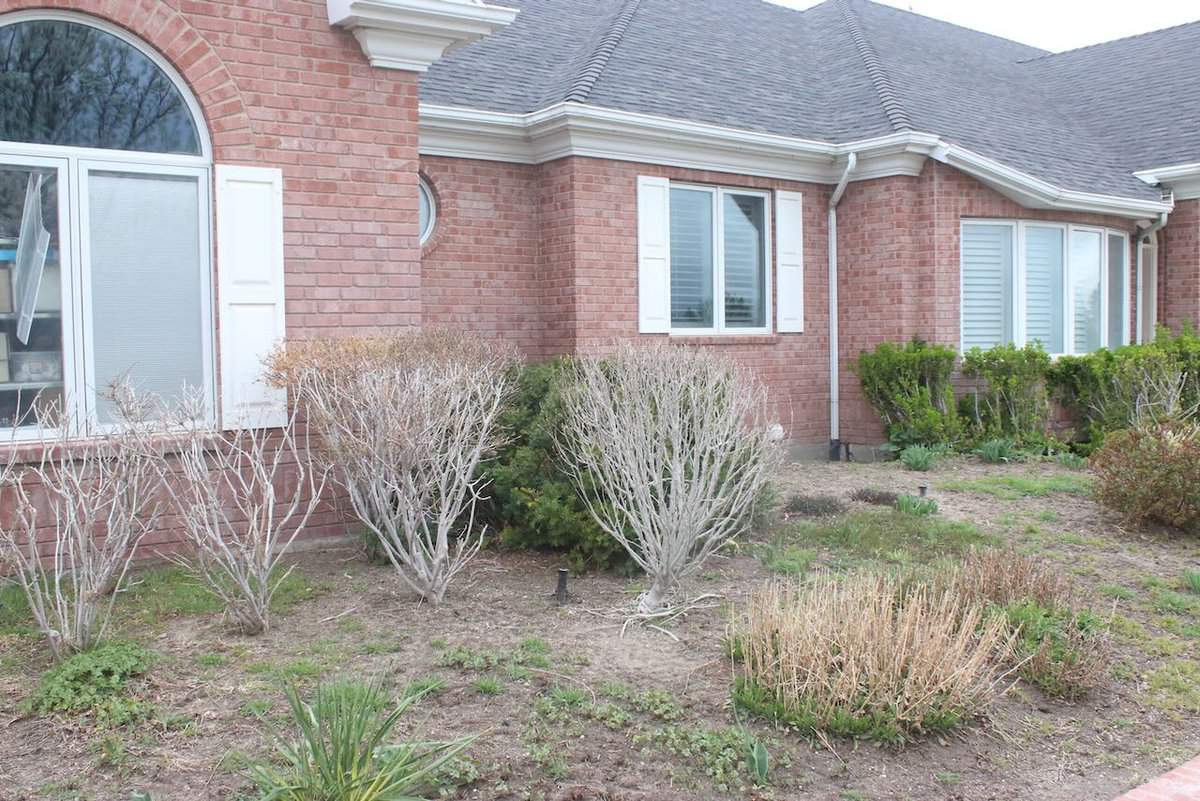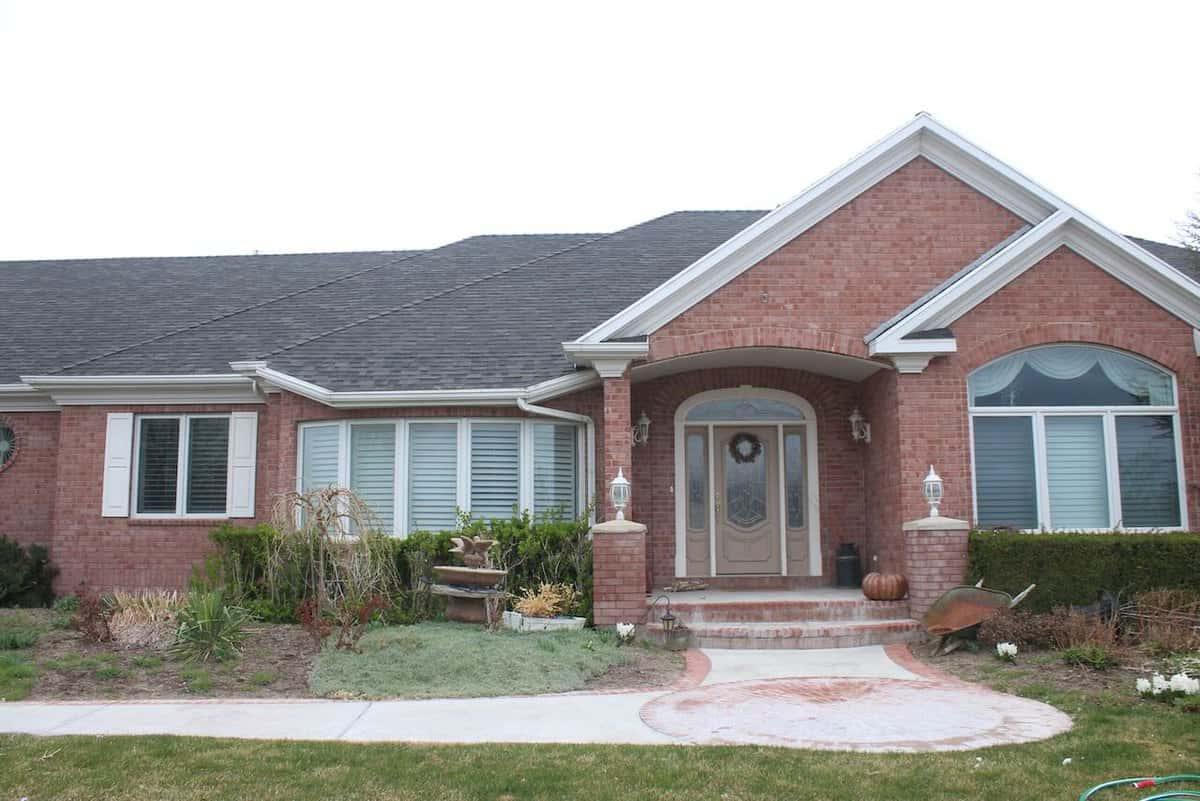 Before the exterior home remodel. The bones of the house and the condition of the brick were awesome. A few areas had water spots from the sprinklers. Ugly awnings that had weathered and faded over time were removed. I couldn't believe the difference when looking out our windows to the back yard. Our rooms were lighter and brighter and with better views.
The dark roof and the creamy white paint made for a great pairing. What do you think?
DURING: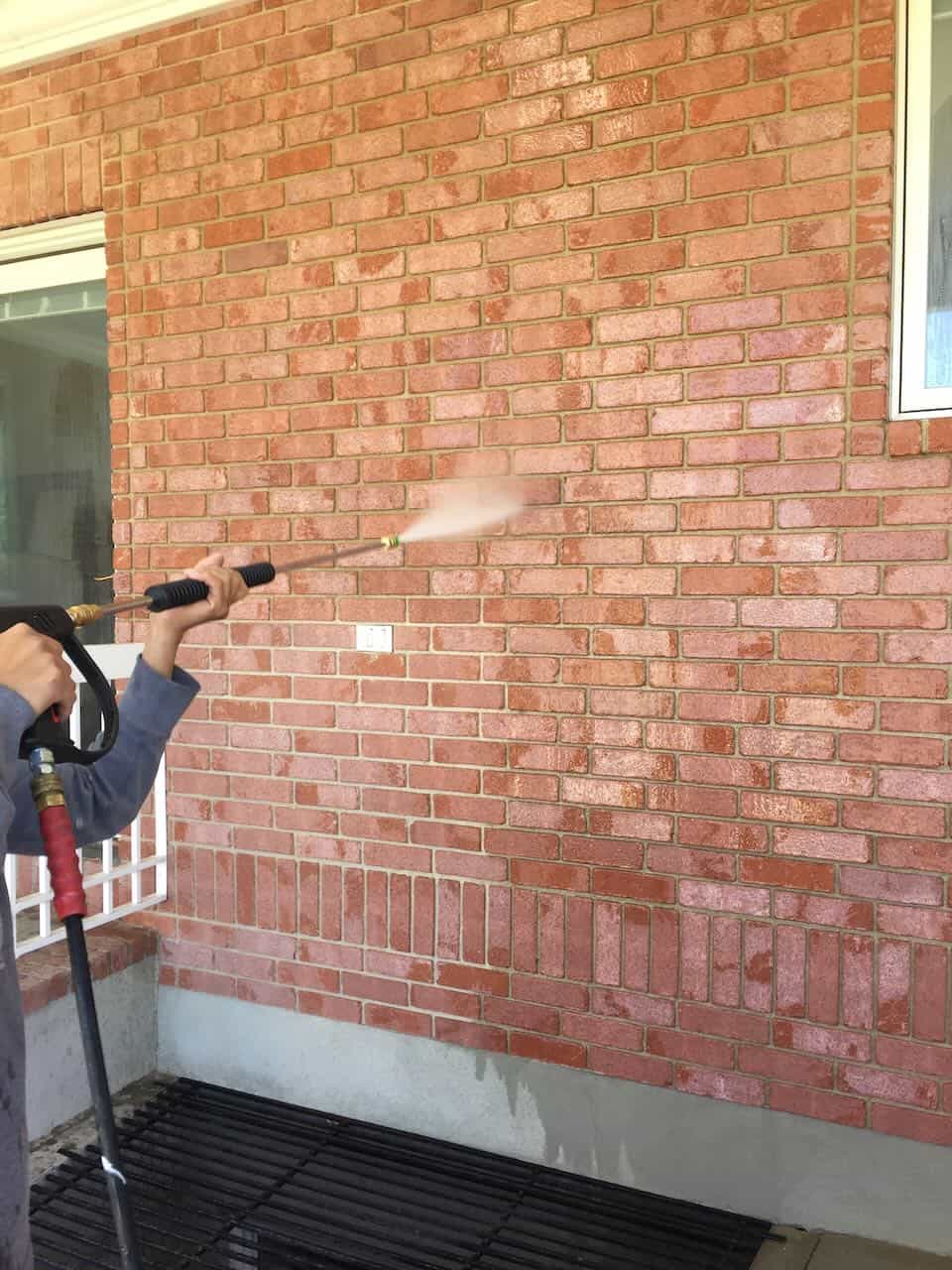 Give it a good spray with a pressure washer to get rid of any dust or dirt. We let it dry completely for a couple of days. Moisture sealed under the paint would not be good.
A good quality primer was used before the actual paint.
Funny story about our awesome painter. We had discussed hiring someone to tape up the home ( I really dislike taping) and us DIYing the paint job. As we were driving by a neighbor's house that was being painted and my husband couldn't put on the brakes quick enough to stop to get the painter's telephone number! So we had him come and give us an estimate and hired him on the spot! His name is Victor and we've used him for several projects. He is a superb painter, meticulous, on time and we really like him! If you need a painter in the Utah area, reach out to me and I'll share his contact info.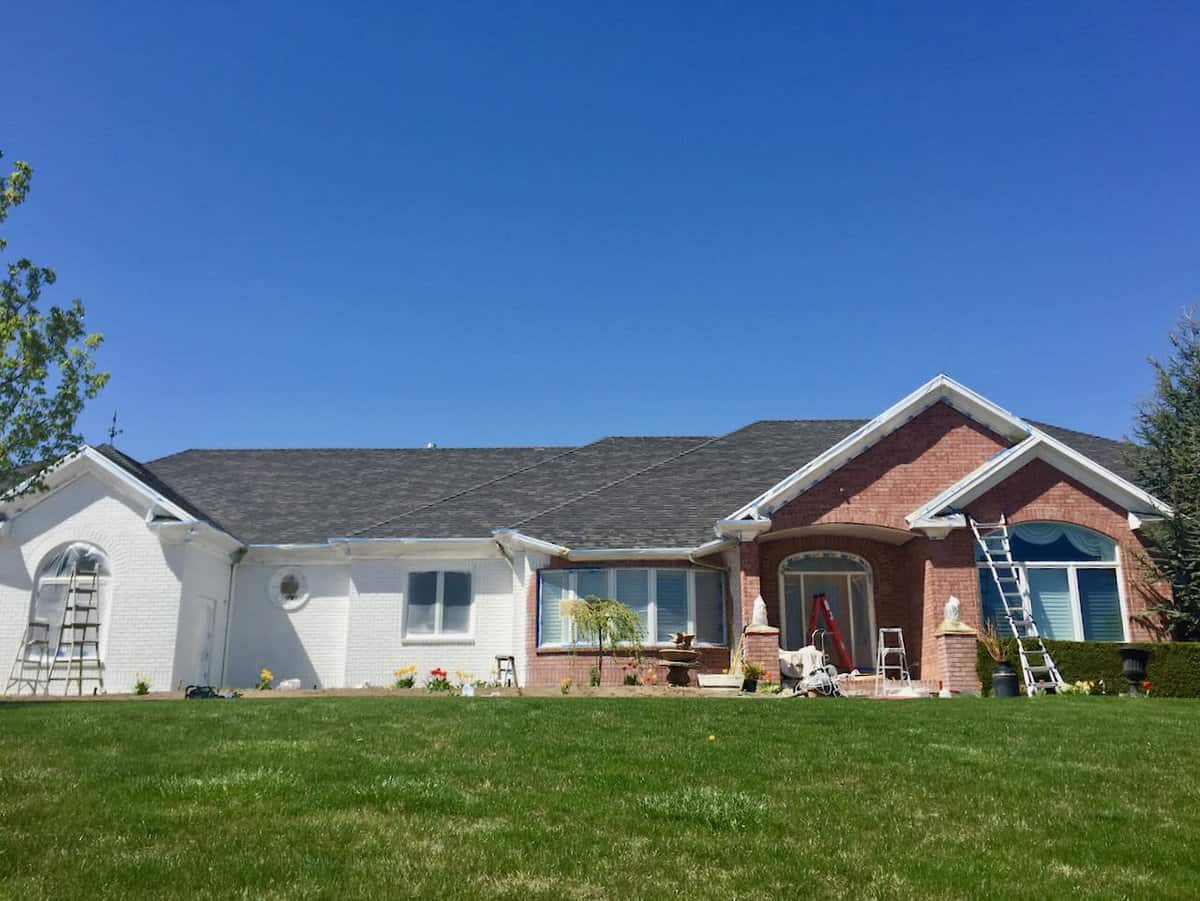 In this image above, you can see the difference in color between the primer and the actual paint. We used Sherwin Willams paint but the color was a Benjamin Moore White Dove. Which is more of a creamy white. SW matched the color for us.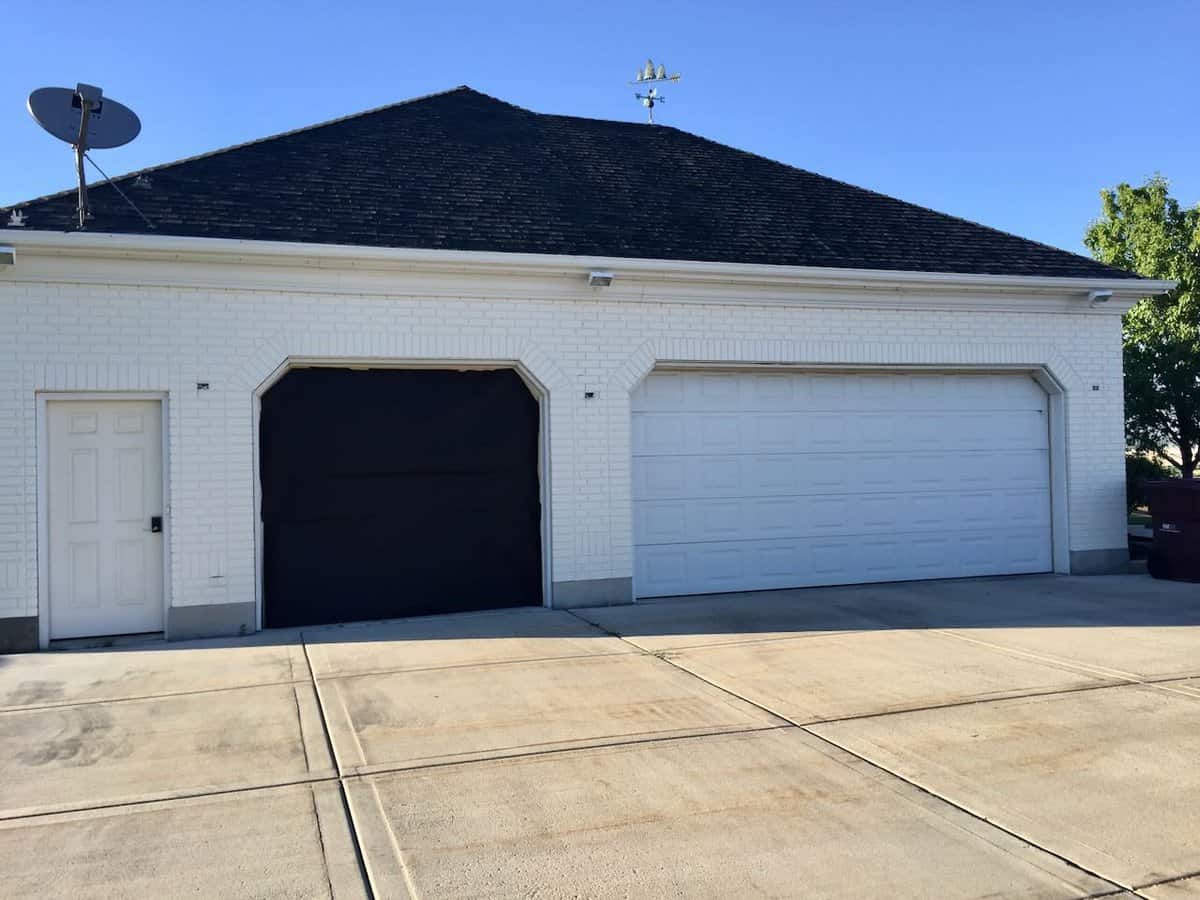 We weren't sure if we wanted to paint the garage doors black. To see if I liked the look of black garage doors, a roll of black paper leftover from a party was taped to the garage door. Not only did I like it, but I LOVED it! As you can see, the garage doors got painted.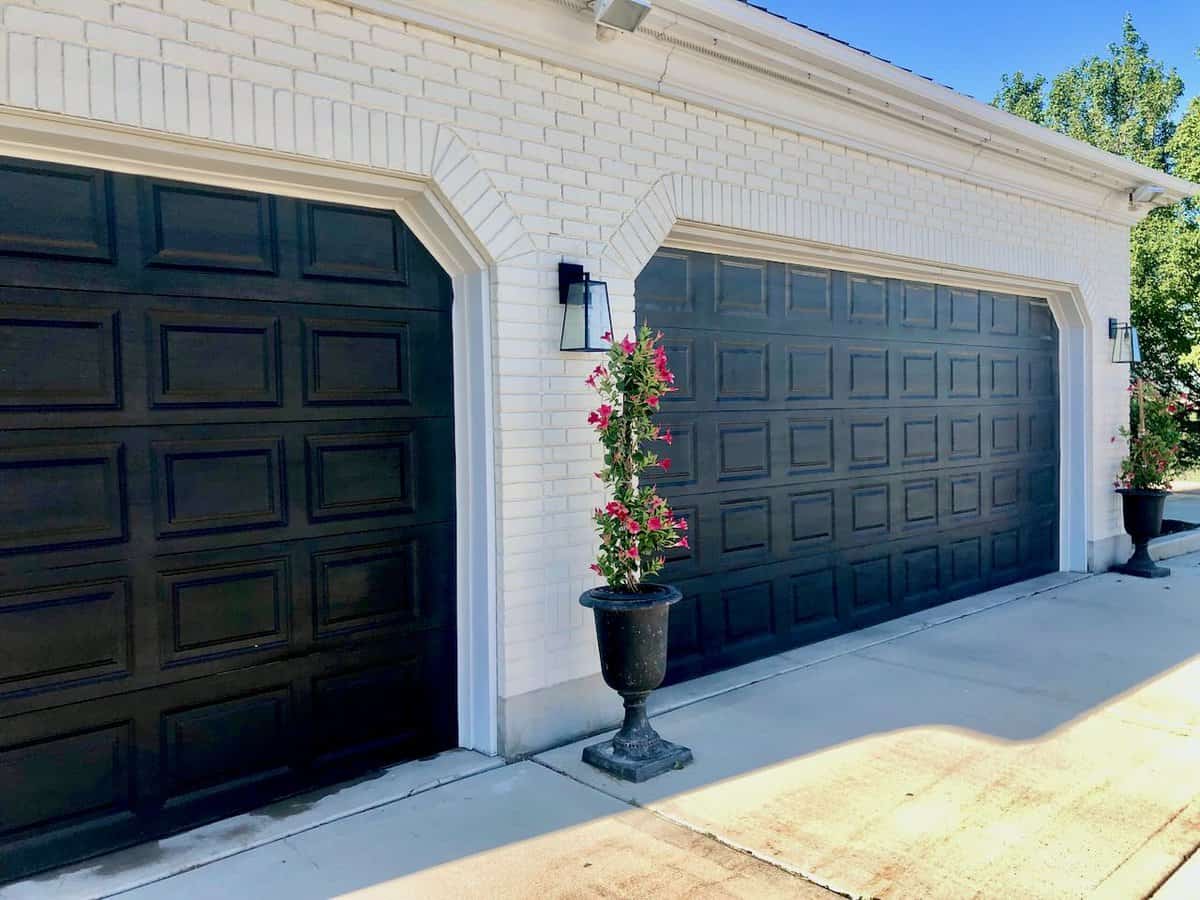 The front door ended up getting painted too! It was a taupe color and looked ok but didn't have the pop I was going for.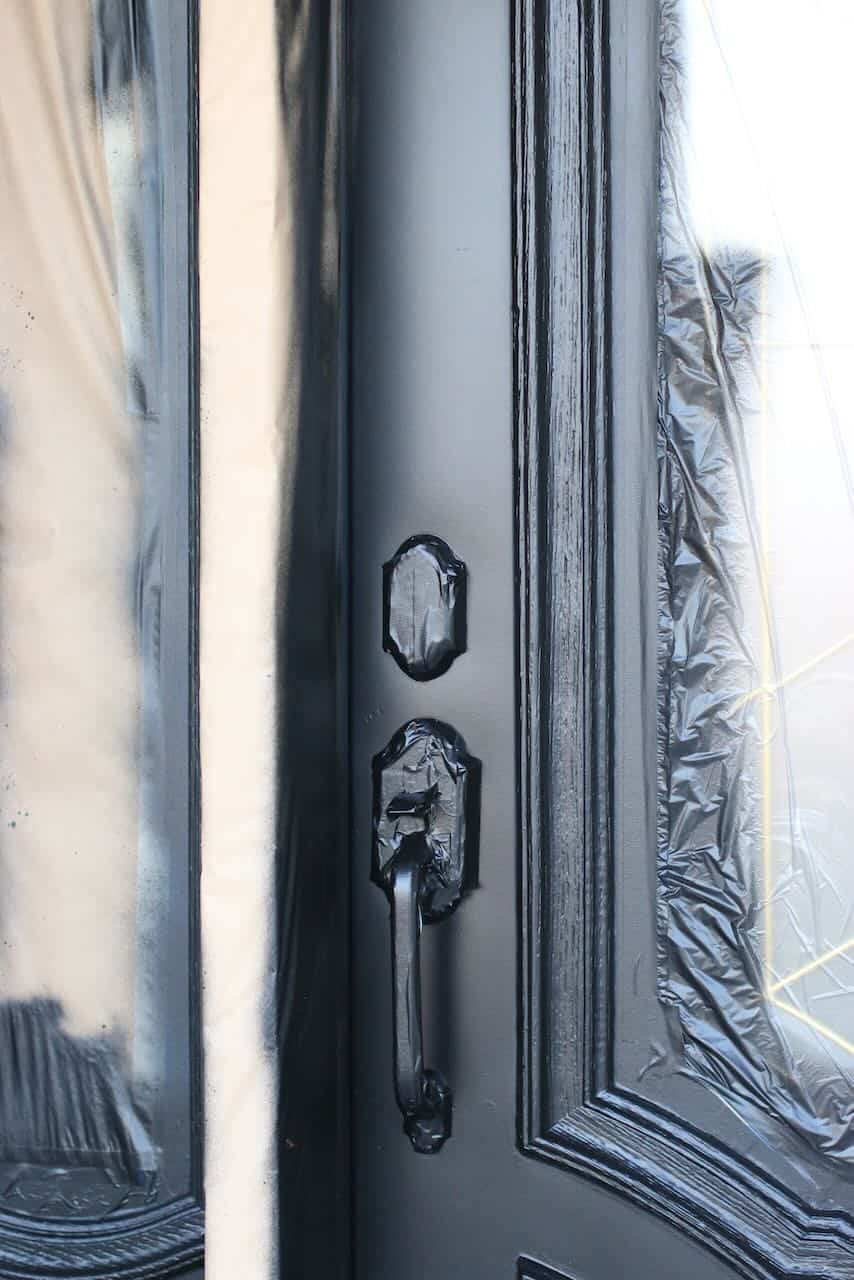 AFTER:
Here's a close-up of the finished remodeled door.
Landscape fabric and a bunch of new landscaping were added to create a pretty oasis. Below are some more pictures of the results a few years later.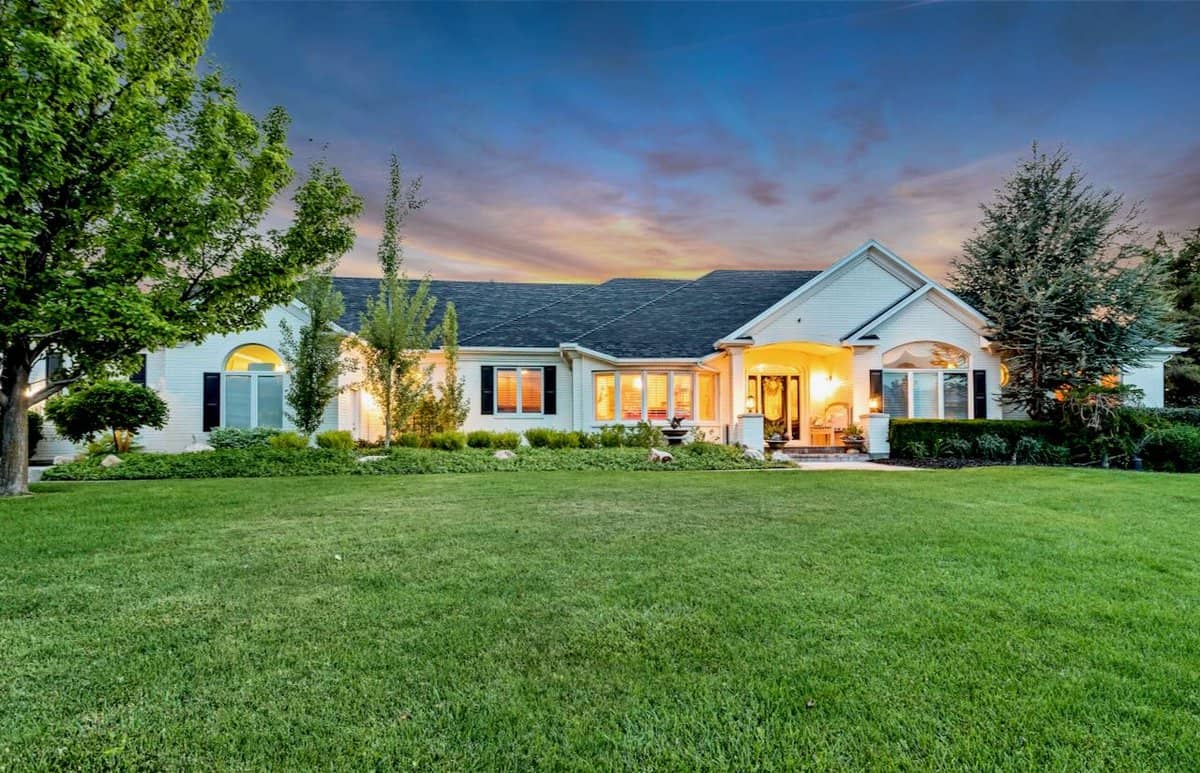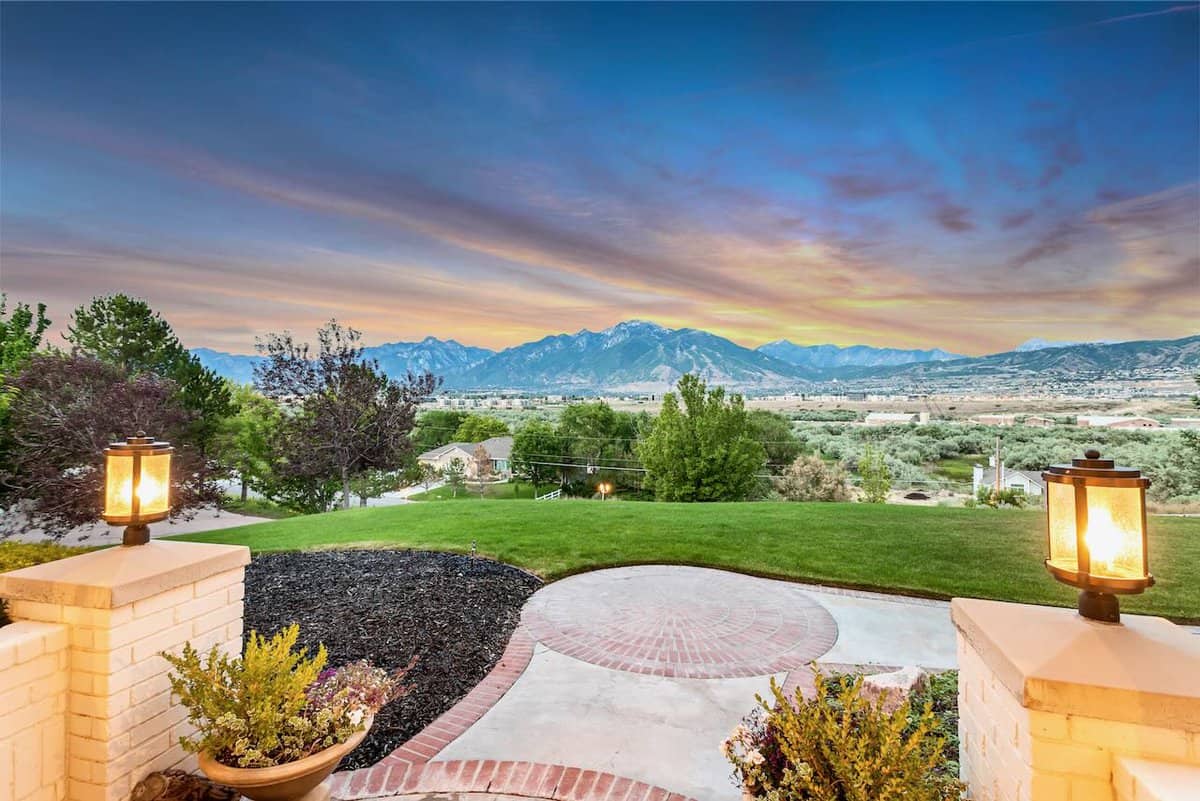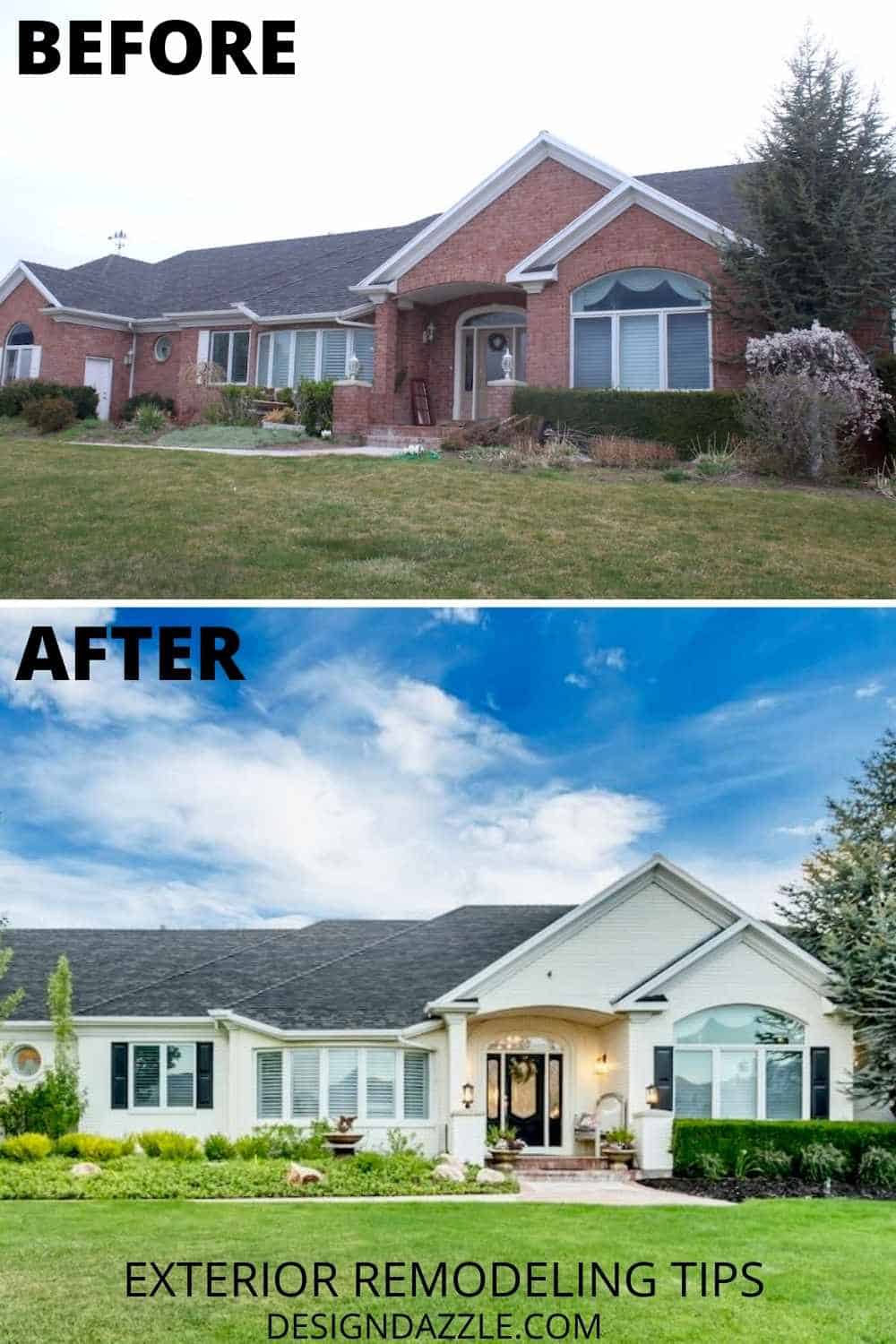 We did sell this home and are currently in the process of building a new home in Boise, Idaho! I will be sharing lots of details on that build soon. Drawing house plans and figuring out interior and exterior elevations has taken some time. It's been slow, and frustrating at times, but it will be worth it.
If you liked this exterior remodel reveal, be sure to check out this stunning before and after of my Master Bathroom Remodel!