Making a dream catcher is a fun project for both kids and adults! All you need are a few simple supplies and you'll be set to go!
Hello! I'm Christine from over at Swordfights & Starry Nights where I blog about all things home, family, and DIY. Dream catchers are a favorite craft at our house.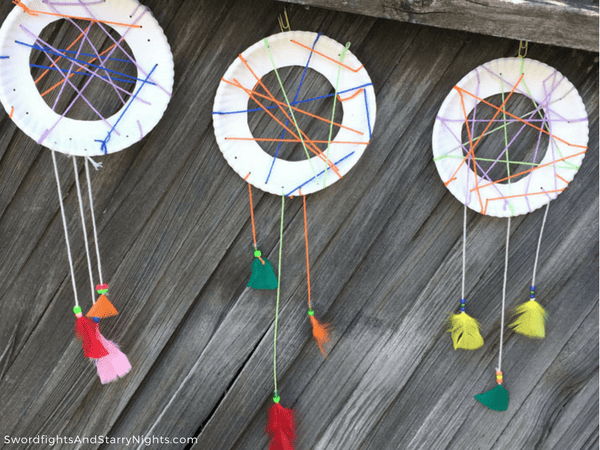 Supplies Needed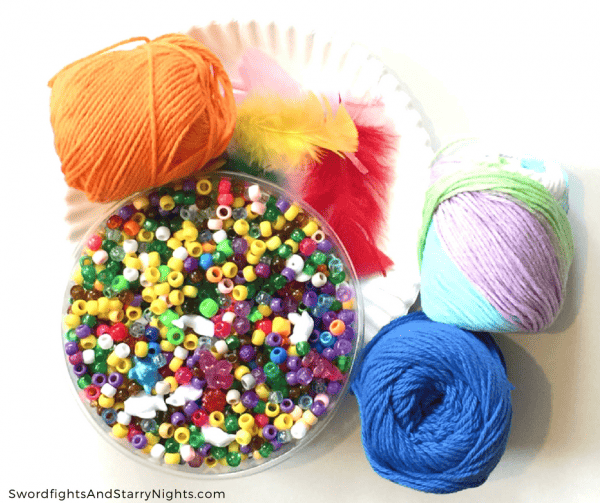 Plastic Beads
Craft feathers
Yarn in several colors
Paper plates
Tape
Scissors
Paper punch
How to make your dream catcher
Cut the center out of a paper plates.
Punch 20-25 holes around the edge. 
Cut a piece of yarn to 3 or 4 feet.
Wrap a small piece of tape around one end of the yarn to make it easier to thread.
Push the other end through one of the holes on the plate and tie a knot to hold it in place.
Thread the yarn through a hole on the other end and randomly zigzag it to other holes. When you get to the end of the yarn, pull off the tape and tie a knot around the plate.
Add more colors of yarn until the holes are filled.
*You'll need three holes at the bottom to attach the yarn with feathers. Either leave three holes empty or punch more.
Add a piece of yarn at the top to hang.
Cut three lengths of yarn- (1) 12-18″ and (2) 8-10″
Choose three feathers and tie one on each piece of yarn from step 9.
Thread beads on above the feathers.
Tie these pieces onto the bottom three holes in the plate.
Hang and enjoy!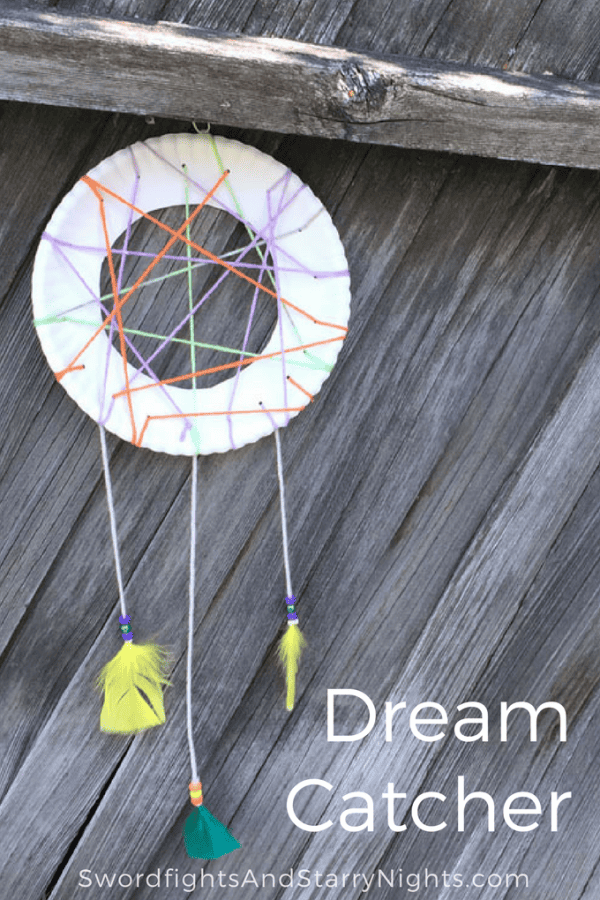 If you'd like to see more activities for your family, check out Swordfights & Starry Nights.
Thanks to Design Dazzle for inviting me over!
Hello! I'm Christine from Swordfights & Starry Nights where I blog about home, family, and DIY.
I'm a mom, a crafter, and collector of hobbies.
I hope you can take a minute to look around my blog and find something to inspire,
bring you hope, or at least enjoy the silly stuff.
You can find me at my blog, on Instagram,
on Facebook, on Pinterest, and on Twitter.
Please stop on by!
________________________________________________________________
Thanks so much to Christine for sharing this adorable Dream Catcher idea with us! What a fun summer activity. Be sure to check out her
blog
for some more cool and creative ideas!
________________________________________________________________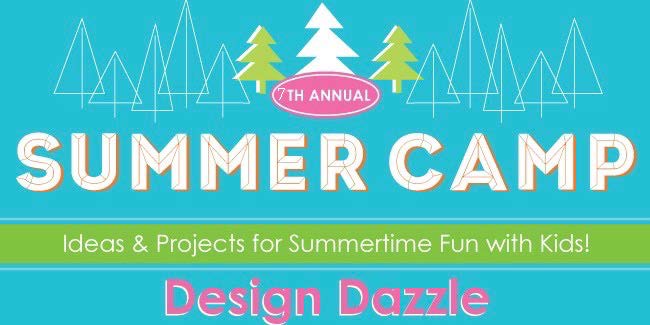 Make sure to check out all of our fabulous past summer camp posts!
Save