This post may contain affiliate links that, at no additional cost to you, I may earn a small commission. Read our Disclosure Policy.
If your kids are getting older and their bedroom isn't feeling as big as it used to bring in a loft bed or play area to make more space in their room.
Either making it a loft bed or a play loft can be fun for older children because they can have another level to play on or sleep on.
Loft beds allow for a good fort underneath or even a study desk area.
A loft playroom is good for a reading spot or a secret fort.
We found 25 amazing loft ideas that include beds and playrooms to spark some ideas for your kids rooms.
Lofts are a genius way to make use of all the space in a room!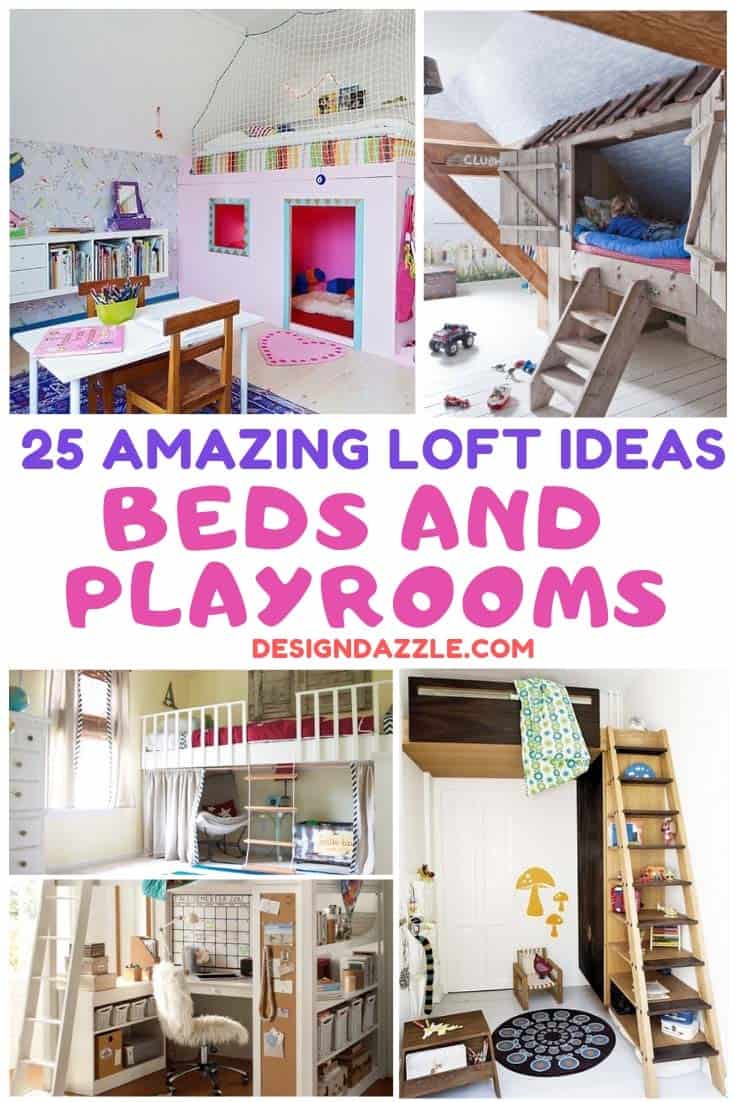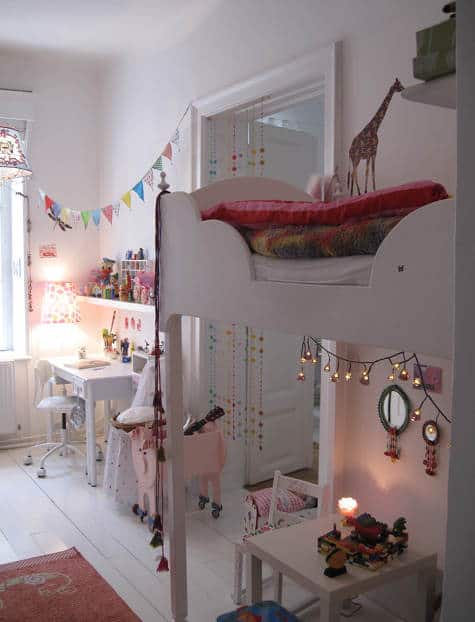 This little girls loft bed  by sandra haischberger is so precious. Love the white floors and bed.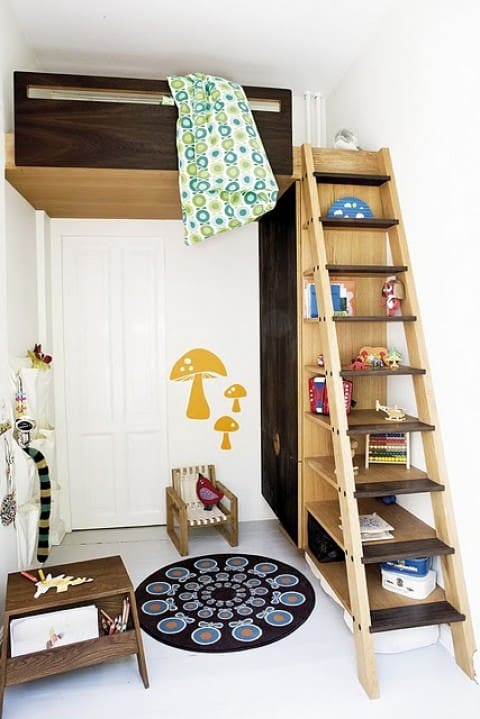 This loft bed built over the door makes a small room look a lot bigger.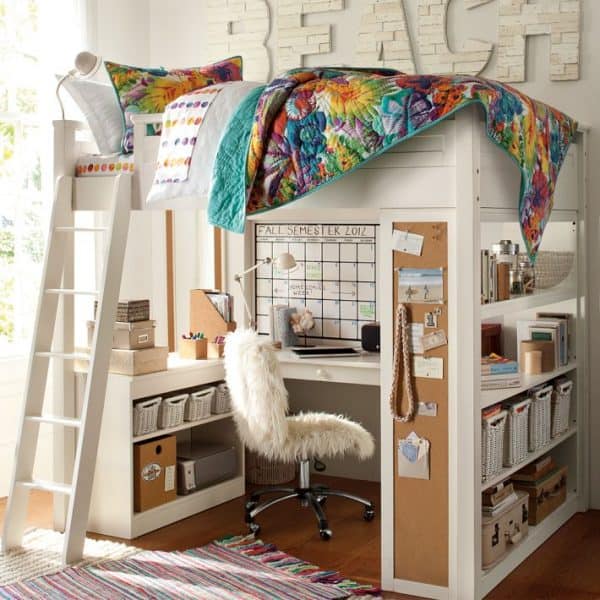 This is a perfect teen loft bed.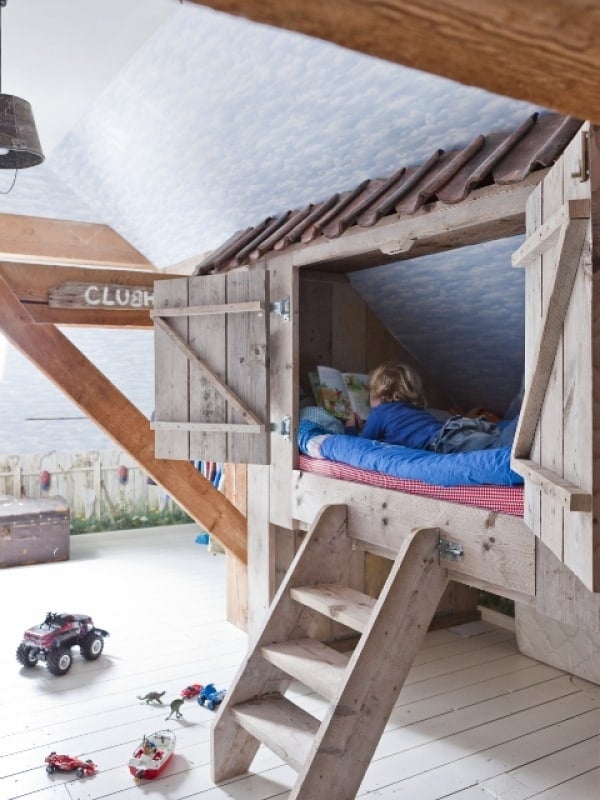 The doors on this light wood loft bed are a fun addition, it can turn into a fort or hide out. Kinderkamers Saense Sjans landelijk & stoer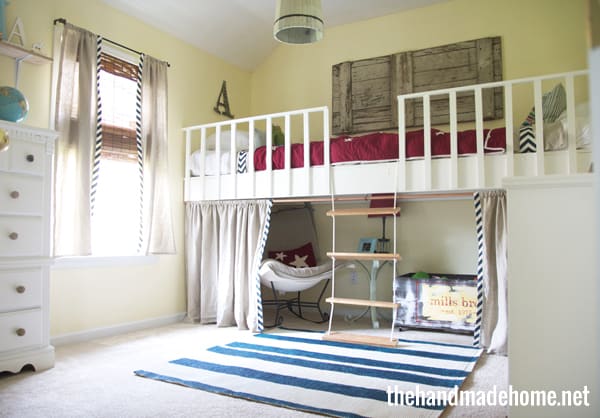 There are two boys beds up on this loft.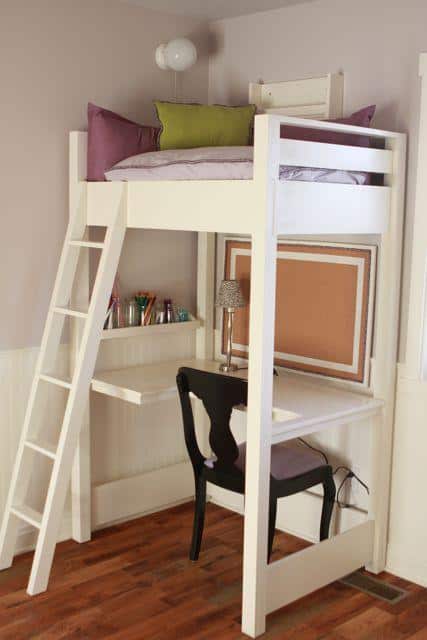 The desk and reading loft bed are perfect for a get away spot when a kid wants to read a good book.
This closet play loft is a good use of space to turn a kids room into their playroom as well.
You can add so much more floor space with a loft bed or even just a play loft.
We hope these fun ideas have given you some ideas about what you can do next with your kids rooms!