This post may contain affiliate links that, at no additional cost to you, I may earn a small commission. Read our Disclosure Policy.
Who would've thought that keto desserts would look and taste so amazing! If you're on a keto diet, and even if you're not, for sure you will find these keto desserts delicious.
I am starting a keto (low-carb eating) diet for myself and I do love a good dessert. These look mouthwatering and will help me with my sugar cravings. They'd definitely satisfy your sweet tooth! Check them out!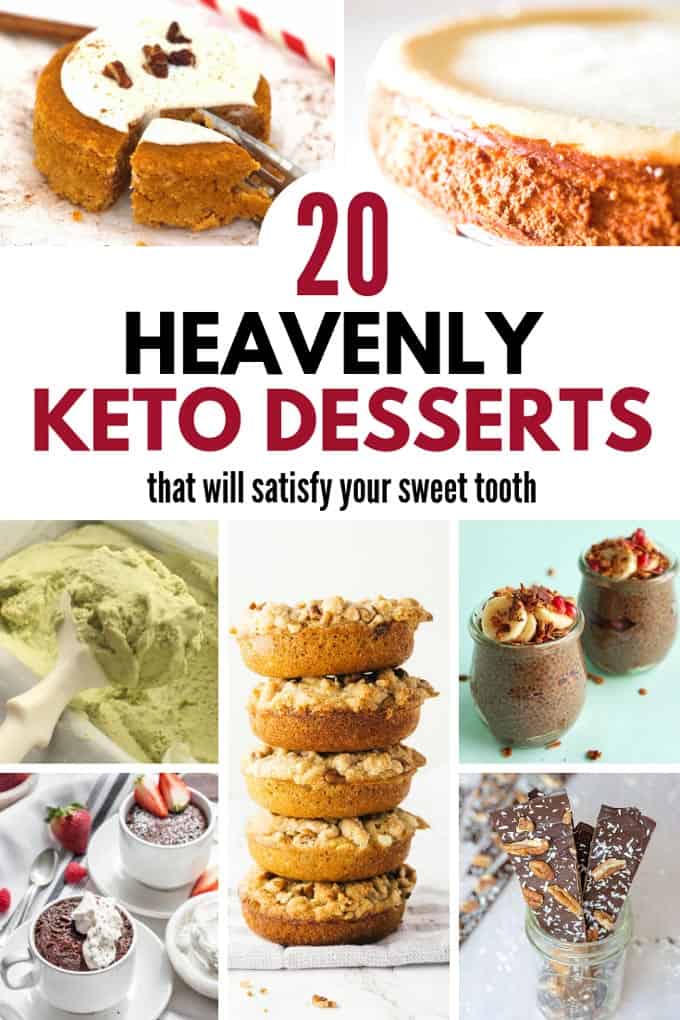 1. Easy Chocolate Bark from Cook Eat Paleo
2. Basil Ice Cream from Easy Keto Dishes
3. Strawberry Ricotta Cups from Easy Keto Dishes
4. Cinnamon Crumb Cake Keto Donut from Green and Keto
5. Keto Gingerbread Cake with Lemon Frosting from Green and Keto
6. Keto Pumpkin Cheesecake from Green and Keto
7. Vanilla Keto Cupcakes with Buttercream Frosting from Green and Keto
8. Keto Chocolate Mug Cake from Low Carb Maven
9. Keto Chocolate Lava Cake from Maybe I Will
10. Chocolate Chia Seed Pudding from Minimalist Baker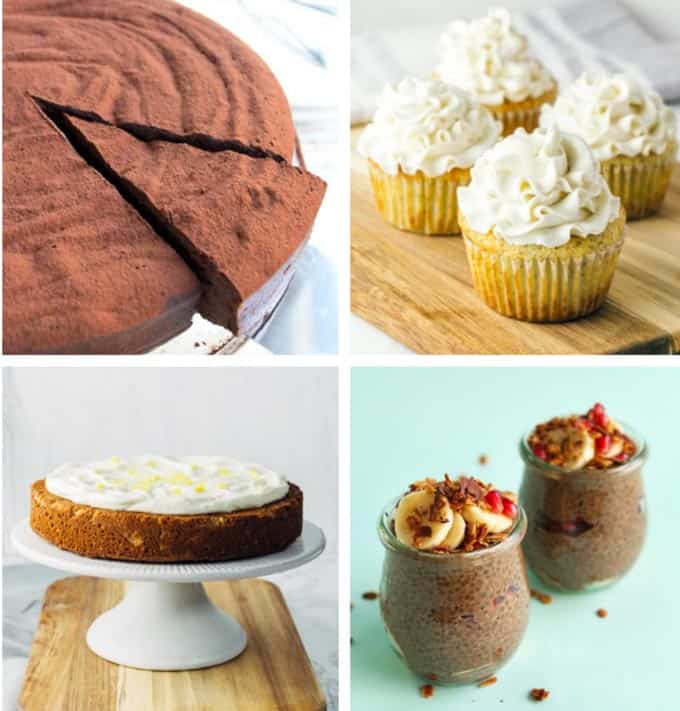 11. Easy Keto Pumpkin Pie from Moscato Mom
12. Simple Keto Pecan Pie from Moscato Mom
13. Keto Chocolate Mousse from My PCOS Kitchen
14. Keto Brownies from Noshtastic
15. Keto Friendly Low Carb Cheesecake with Almond Flour Crust from Our Mini Family
16. Crustless Keto Cheesecake from Savvy Saving Couple
17. 3-Ingredient Keto Peanut Butter Cookies from The Soccer Mom Blog
18. Keto Funfetti Fat Bombs from Stylish Cravings
19. Best Ever Keto Chocolate Cake from Sugar Free Londoner
20. Single Serving Pumpkin Spice Cake from Veg Annie
For more keto desserts, these recipe books could come in handy:
If you're looking for more mouth-watering desserts and not doing the Keto diet, check out these heavenly no-bake desserts!