This post may contain affiliate links that, at no additional cost to you, I may earn a small commission. Read our Disclosure Policy.
These IZZE Christmas gift tags are perfect for creating a cute and fun Christmas gift!  Give them to neighbors, friends, co-workers, family.  They are also great to have your kids give out to their teachers or friends.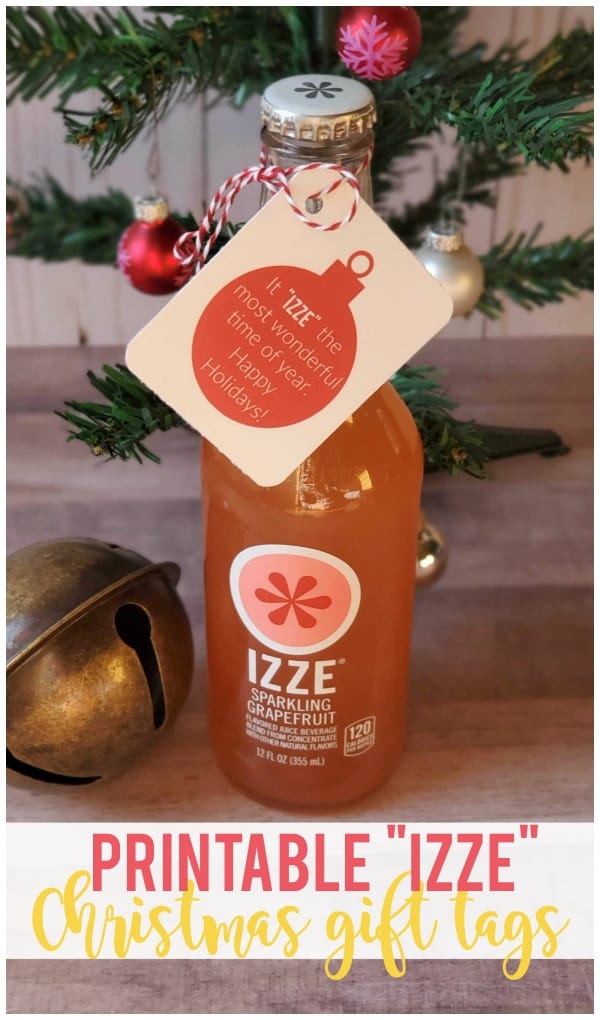 Hello and happy December! My name is Shani and I blog over at Sunshine & Munchkins. I'm so excited to be here on Design Dazzle as part of the Christmas Wonderful 2019 series.  Christmas really is a wonderful time of year!  I'm so excited to share these fun and easy gift tags you can attach to and IZZE soda and give away this Christmas season.
To put together your Christmas gifts, you'll need the following:
IZZE sodas (any flavor)
printer
white card stock
printable (see below)
baker's twine or ribbon
hole punch
scissors or paper trimmer
pen or fine marker (optional, used to sign your name)
First, download the free printable with the IZZE Christmas gift tags and save it to your computer.  I've created it to be printed on a regular 8.5×11 sheet of paper.
Next, make sure you load the white card stock into your printer and that your printer has enough ink.  (If you are low on any colors, it won't come out looking like the image below.)  Open the printable in the document program on your computer and send it to be printed.  Or you could send it to a local printing shop like I did.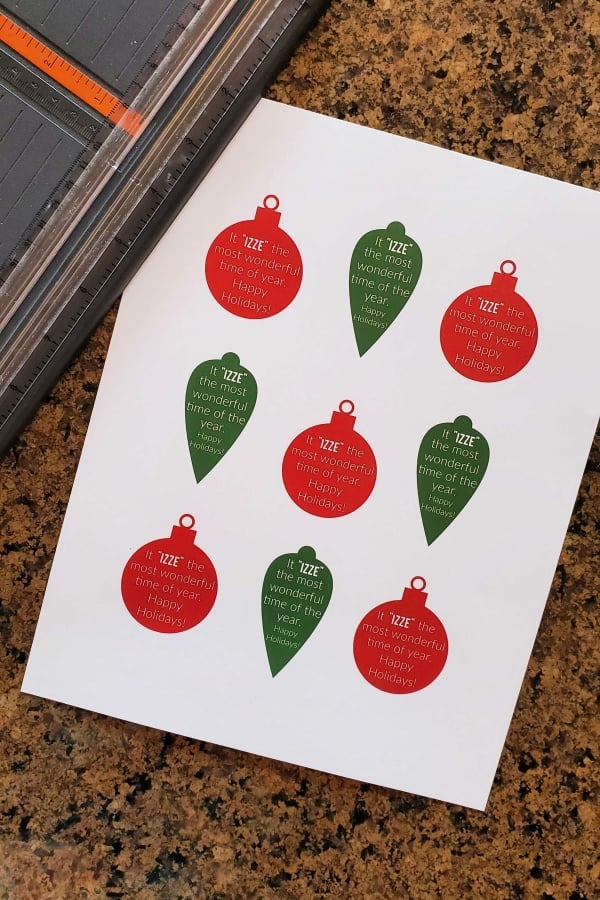 Once your tags are printed, use scissors or a paper trimmer to cut out the tags.  I simply cut the tags into rectangles and then rounded the corners using my Crop-a-Dile corner tool (totally optional of course).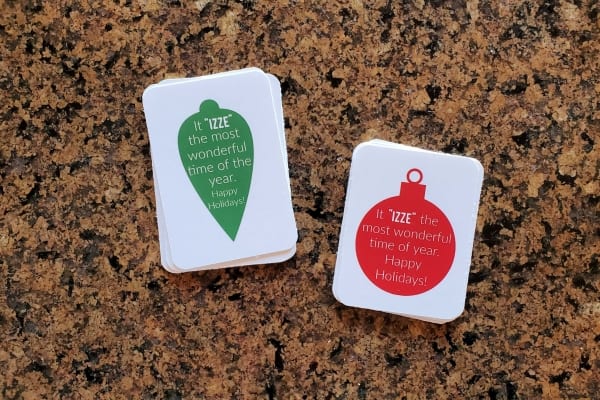 Then you punch a hole in the gift tag, string some ribbon or twine through it and tie it onto your IZZE soda.  Ta-da!  Instant Christmas gift.  The printable has a total of 9 tags and once it's printed, it shouldn't take more than 5-10 minutes to put it all together.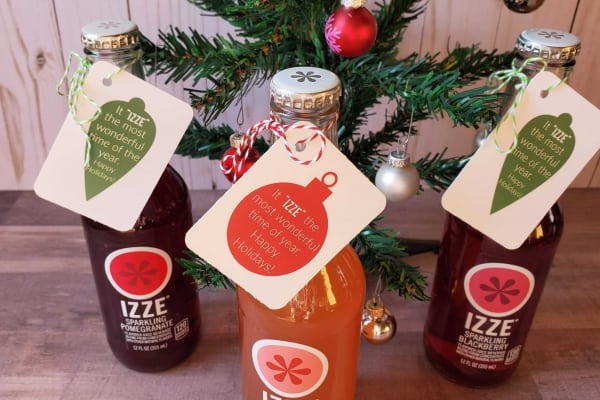 IZZE sparkling drinks are a fun gift idea and I love all the flavors they have!  You could give these fizzy drinks to anyone, including having your kids give them to friends or teachers.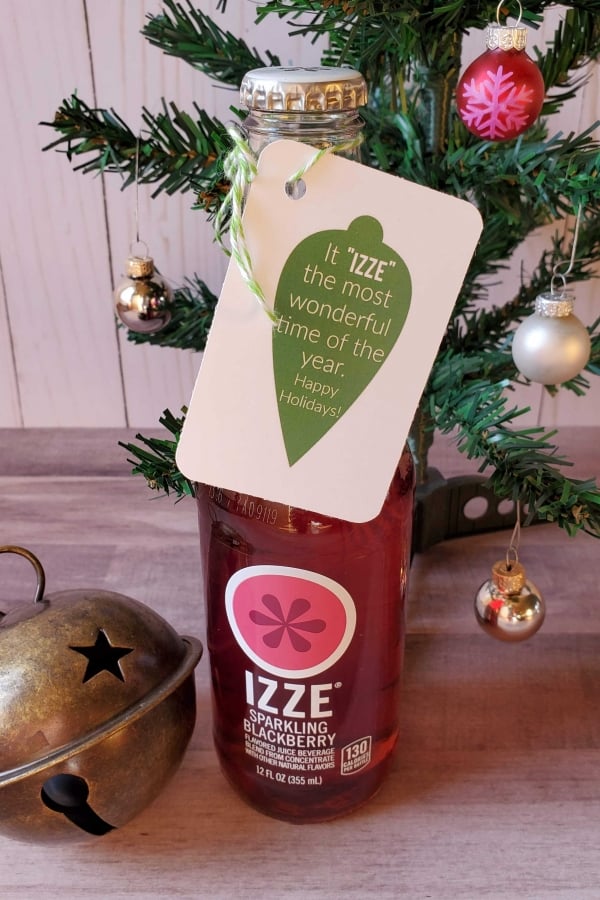 I hope this printable makes your Christmas gift giving a little bit easier and stress free.
Thank you so much for having me and I hope to see you around!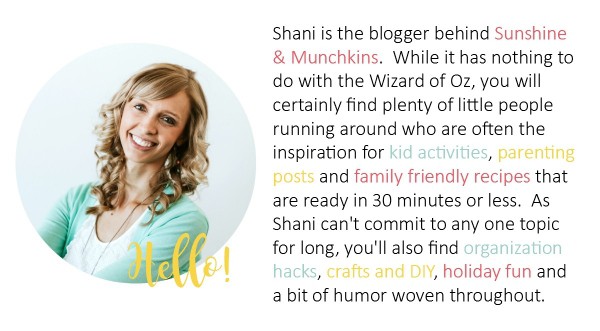 Keep in touch with Shani by connecting with her via her blog, Facebook, Instagram and Pinterest!