This post may contain affiliate links that, at no additional cost to you, I may earn a small commission. Read our Disclosure Policy.
The one thing I dislike very much – is cooking and baking in an unorganized hard-to-cook-in kitchen. I recently remodeled my IDEAL kitchen and I'll be sharing before, during and after pics soon! I LOVE how the kitchen turned out. What I especially love is all the organized cabinets and solutions in my kitchen that have created a fun-to-cook-in kitchen. There are many ideas and tips to share with you. First up is how we added pull-out shelves to our cabinet below our cooktop. The best thing about these is you can Install Pre-Made Kitchen Slide Out Shelves With A Screwdriver (or a screw gun)! Yep, that is the only tool you need.
This picture shows my before cabinet. Hard-to-reach items and you need to pull everything out to get to the very back.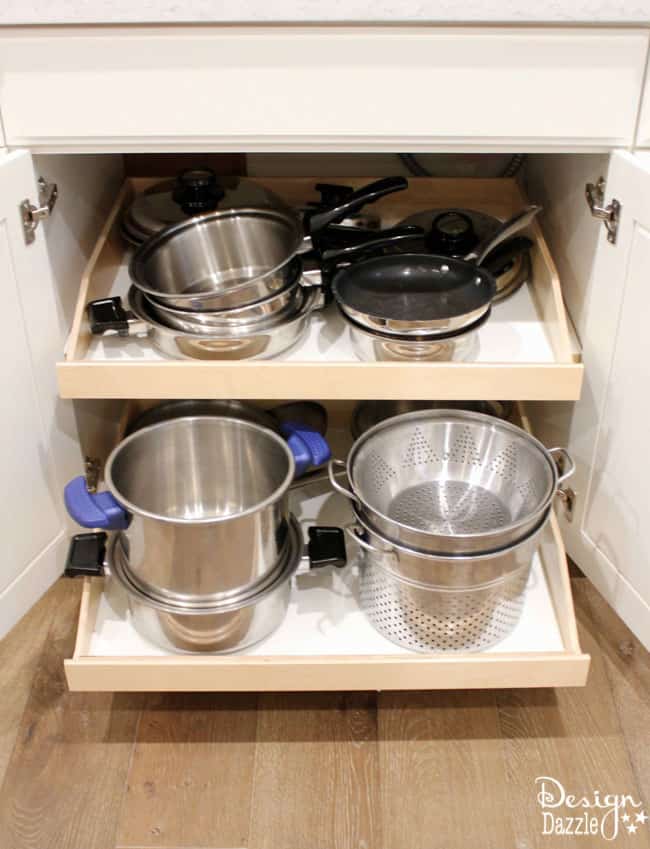 Here is the after. I LOVE, LOVE these shelves! Drawers are so convenient no more moving things around to get to the back. And if we needed a lid – there was a lot of move this and move this around. Best kitchen organization ever!!!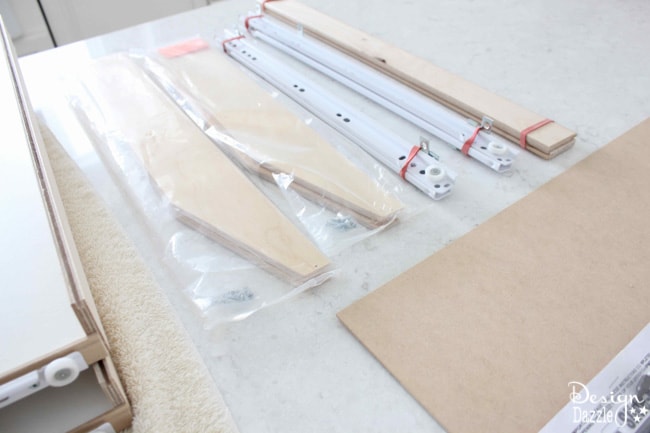 The only tool needed was a screwdriver. I placed an order through Amazon with a company who creates made-to-fit slide out shelves. The shelves come with a 3/4 extension and I ordered poly-finished birch fronts. Although, the you can choose Oak, Maple, Birch or Poplar to match your cabinets.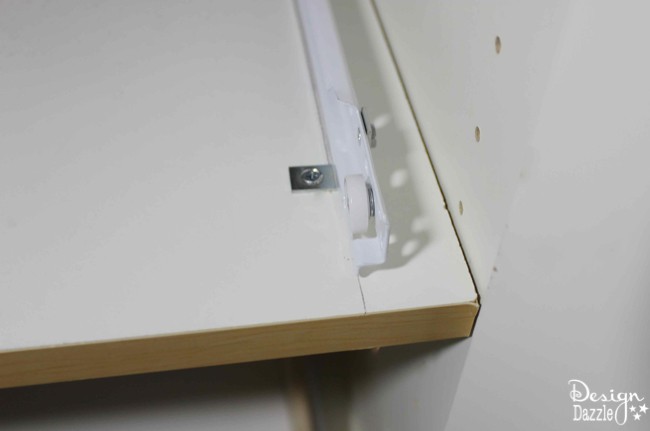 The drawer slide attaches to the bottom of the cabinet or in this case the shelf. I had two pull-out shelves installed. One was attached to the bottom shelf and this image shows the top shelf. The template (that came with the kit) was used to draw with a pencil line exactly where the cabinet slide goes. Place the slide on the pencil line and screw into place. So pretty much anyone can add these shelves to a regular cabinet. Installing the shelves was simple and quick.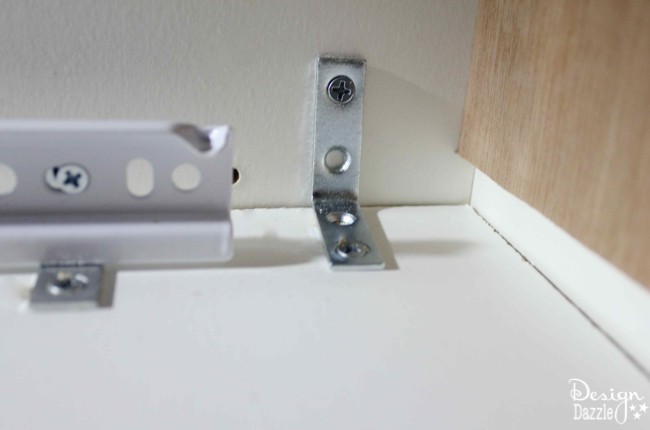 Use a small corner brace to attach to the back of the shelf. This alleviates any tipping when the slide is pulled out.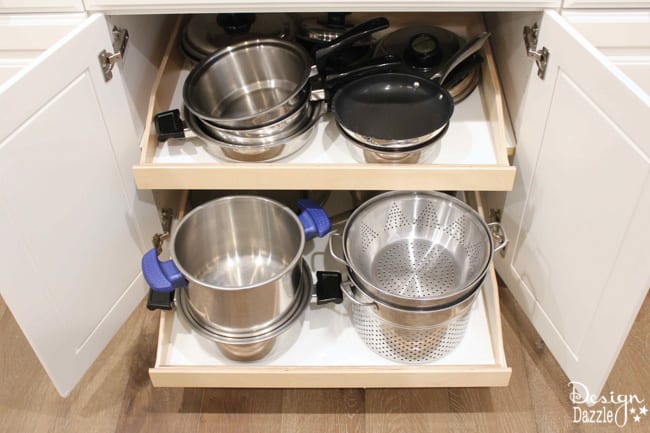 The shelves I ordered were $75 TOTAL and shipping was included in that price. I think it was an excellent deal for someone like me who does not want to build shelves. If you've got some wood working skills and the right equipment, these shelves wouldn't be too hard to make.
This post contains affiliate links at no additional cost to you. For further information, please see our disclosure policy.
The Slide-A-Shelf was ordered through Amazon. It was easy, peasy ordering with free shipping. For my size birch shelf it was $75 for two (at the time of writing this post)
The company even provided a screw bit that fits the screws that are provided with the kit. So if you have a screw gun, this works really well! There is a template of the shelf (in the kit) to "space" the slide rails correctly.
It was a very easy to order the shelves. I was sent an email with measuring instruction, so I could respond back with the dimensions of the cabinet.
A quick solution to the best kitchen organization ever!! Solve a problem by installing pre-made kitchen slide-out shelves with a screwdriver or a screw gun . I love these shelves! Do you have any organization tips or hacks you have done to make your life easier? Please share!

If you would like to see another awesome kitchen project, check out my Kitchen Cabinet Surprise!


Save