This post may contain affiliate links that, at no additional cost to you, I may earn a small commission. Read our Disclosure Policy.
Hello and happy hump day! My name is Shani and I blog over at Sunshine & Munchkins. I am so excited to be here at Design Dazzle and take part in this year's summer camp series! There are so many awesome ideas that have already been shared and I can't wait to try some of them out with my kiddos. Speaking of kids, I have two (one boy, one girl) who are so fun and always on the go. We love coming up with activities to stay busy, both inside and outside. One of our favorite traditions in the summer is getting snow cones, but this year, I decided to change things up a bit and make our own with some homemade snow cone syrup to go with it!
The weather here in Utah where I live has been super hot lately so we've been splitting our time between going outside in the morning and staying inside in the afternoon. To beat the heat, we've been eating lots of popsicles and now we can add snow cones to the mix! I got this recipe in an old neighborhood cookbook that was given to me by a relative as a wedding gift, but it wasn't until recently that I actually started going through it and trying out recipes. And let me tell you, this homemade snow cone syrup is a winner!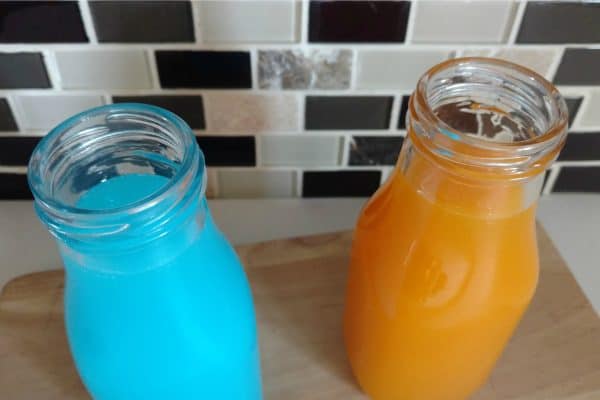 To make it, you'll need to gather the following ingredients:
1 c. hot water
1/2 c. corn syrup
1 c. sugar
1 packet Kool-Aid (any flavor)
Using a whisk, combine the sugar and Kool-Aid in a medium bowl. Add the hot water and stir until dissolved. Mix in the corn syrup and stir until fully incorporated. Place it in the fridge to cool. I recommend keeping it in the fridge until you are ready to use it so it is cold and won't melt the ice as quickly when you pour it over the top. (Makes 2 cups.)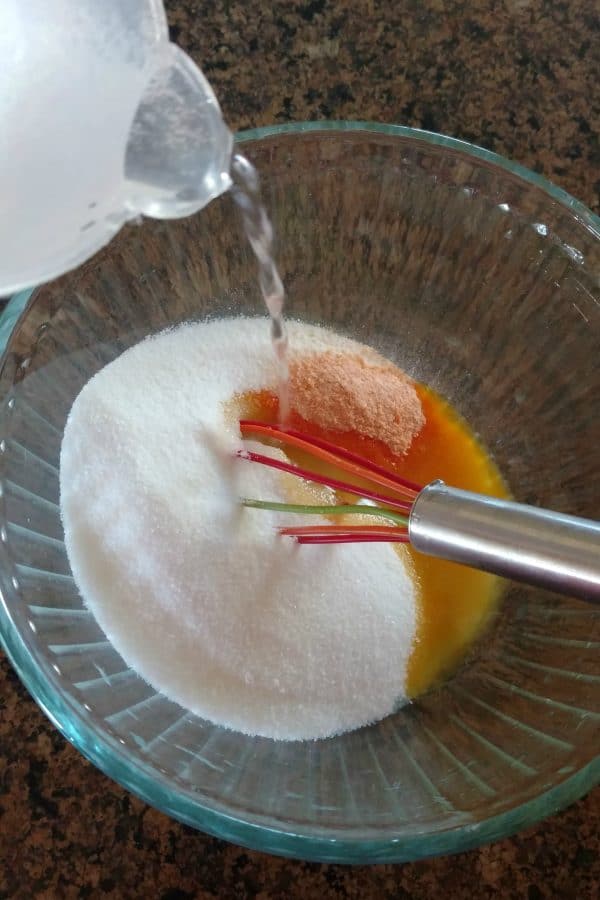 To make the snow cones, we put 5 cups of ice in our Blendtec and increased the speed to 2 for about 15 seconds. It worked like a charm and we had fluffy snow ready to be covered in yummy syrup.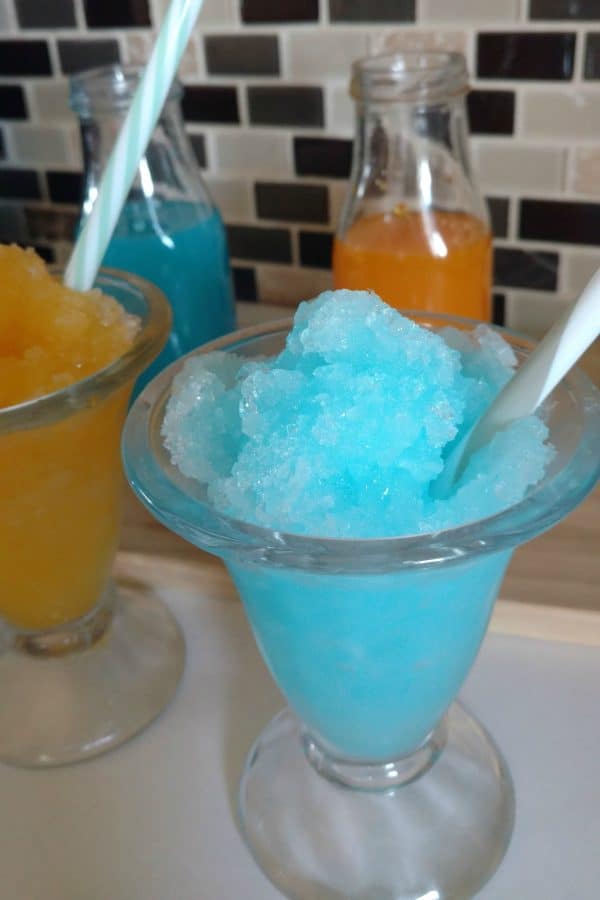 My kids loved the snow cones and they were the perfect afternoon treat to enjoy in the shade of our yard. The flavors were nice and strong without being overpowering and I love that I can get so many flavors just by using a packet of Kool-Aid! I actually mixed the syrup flavors for my snow cone and it was delicious. We will definitely be repeating this cool treat throughout the summer!
For more fun recipes and kid activities, check out my blog here.
Thank you so much for having me and I hope to see you around!
Keep in touch with Shani by connecting with her via her blog, Facebook, Instagram and Pinterest!
________________________________________________________________
Thanks so much to Shani for sharing this delicious recipe with us! I can't wait to make it and try it out myself! Be sure to check out her
blog
for some more great summer ideas!
________________________________________________________________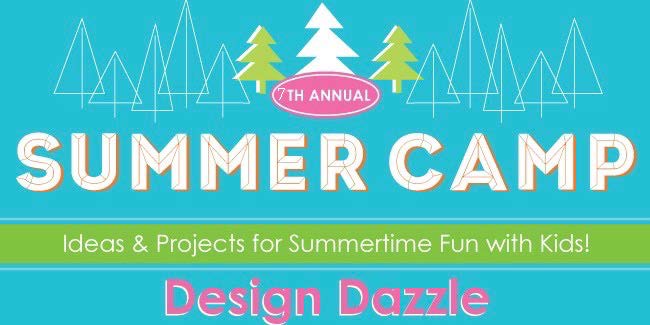 Make sure to check out all of our fabulous past summer camp posts!