This post may contain affiliate links that, at no additional cost to you, I may earn a small commission. Read our Disclosure Policy.
Now that the holidays are over, it's time to get rid of all the tempting treats that might be lurking in your pantry and get serious about healthy living again. Easier said, than done! Right? Healthy eating can sometimes get monotonous with the eating just a salad for lunch every day. We have some yummy healthy lunch ideas that are unique and definitely won't be boring.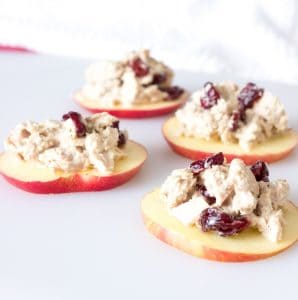 1. Cranberry Tuna on Apple Slices, The Wholesome Dish. This on sweet and tangy with a little protein with hit the spot.
2. Turkey Ranch Club Wrap, Organize Yourself Skinny. You can never go wrong with a wrap filled with veggies and protein.
3. Quinoa Avocado Spinach Power Salad, The Garden Grazer. Quinoa is packed with protein and so very filling. Add veggies and a light vinagrette dressing and you're ready to go.
4. Tuna in Cucumber Cups, Tastes Lovely. Cool, crisp cucumbers filled with tuna really to taste lovely!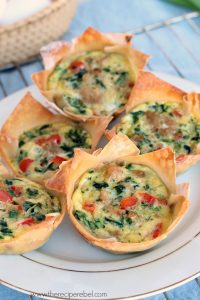 5. Mini Wonton Quiches, The Recipe Rebel. Who says eggs are only for breakfast!
6. Spinach and Mushroom Quesadillas, Five Heart Home. Cheese, veggies and a whole wheat tortilla are filling and delicious.
7. Teriyaki Chicken Quinoa Power Bowl, The Picky Palate. Quinoa, chicken, edamame, and veggies pack a powerful nutrient filled punch.
8. Healthy Chipotle Chicken Lettuce Wraps, Inspiration Kitchen. These lettuce are a delicious low-carb option.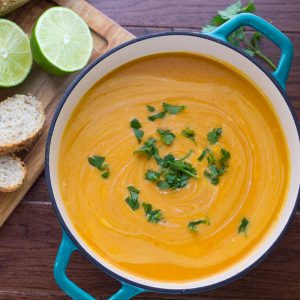 9. Thai Curry Sweet Potato Soup, Sweet Peas and Saffron. On cold winter afternoons, this soup is the essence of comfort food with a healthy twist.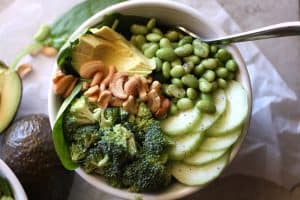 10. Green Power Salad with Creamy Avocado Dressing, Drool-Worthy. This isn't just your average salad. It packs one serious punch.
11. Skinny Taco Salad in a Jar, Skinny Ms. For those days when you're on-the-go, this taco salad is perfect.
12. Skinny Burrito in a Jar, Skinny Ms. What a great idea!
We hope this list helps you stick to your goals and lose those holiday pounds while still eating well! What are your favorite healthy go-to lunch ideas?