This post may contain affiliate links that, at no additional cost to you, I may earn a small commission. Read our Disclosure Policy.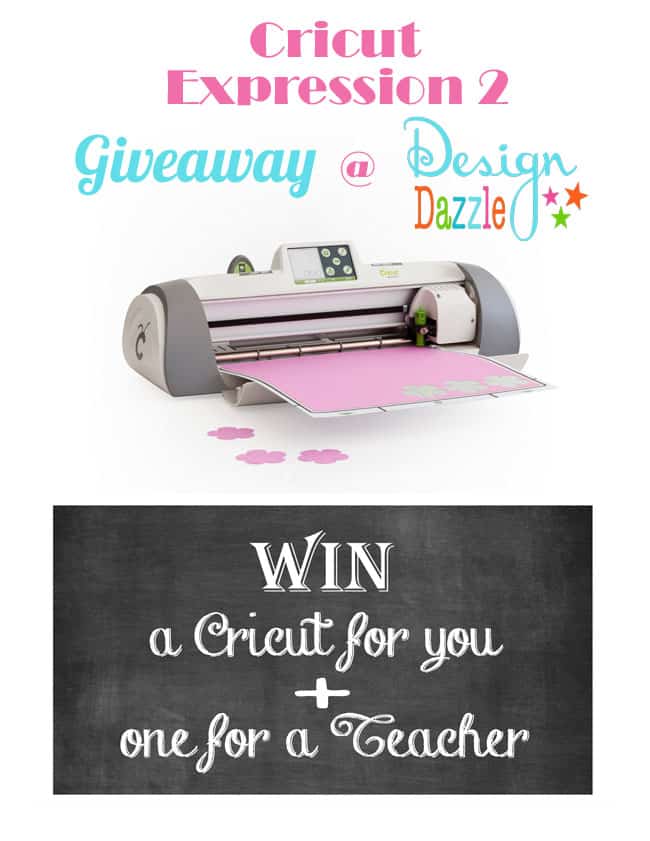 We haven't done a giveaway for a while here at Design Dazzle and to make up for it we're hosting a fabulous giveaway for you this week! The end of school is drawing near and we thought it would be fun to give away 2 Cricut Expression 2 machines! 1 for you and 1 for your favorite teacher or other influential person in your life!
We could all use a new Cricut machine to help us with those thousands of crafting projects on our list, right?! The Cricut is amazing and can be used to cut vinyl, fabric AND paper. I personally use my Cricut for so many projects around my house and many have been posted here on Design Dazzle, most recently the No Sew Bed Canopy and my Family Recipe book. Update: check out how to cut wood veneer with the Cricut and how to draw on fabric with the Cricut. Wood art and fabric embroidery image shown below.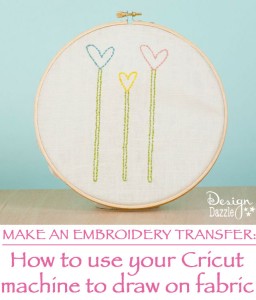 And what teacher couldn't use a Cricut cutting machine to help them with all of those special art projects, bulletin boards, decorations, etc. that they create throughout the school year?! Giving the Cricut to a teacher would be such a wonderful end of school year Thank You gift! If you don't have a teacher you'd like to give the 2nd Cricut to, choose another deserving influential person in your life! I guarantee they'll love it (and you!).
To enter the giveaway to win 2 Cricut Expressions machines, simply use the Rafflecopter widget below.
Good Luck!