This post may contain affiliate links that, at no additional cost to you, I may earn a small commission. Read our Disclosure Policy.
Have you ever opened a wardrobe door and stepped inside to visit another world?  I have and it was quite the treat! Enter this secret playroom hidden behind wardrobe doors. It's a Narnia-inspired wardrobe or armoire that looks just like a piece of furniture.
Once you go inside the wardrobe, you'll find a playroom full of amazingness on the other side! There was a bunk room for the kids, a fireman pole, a climbing wall, and more.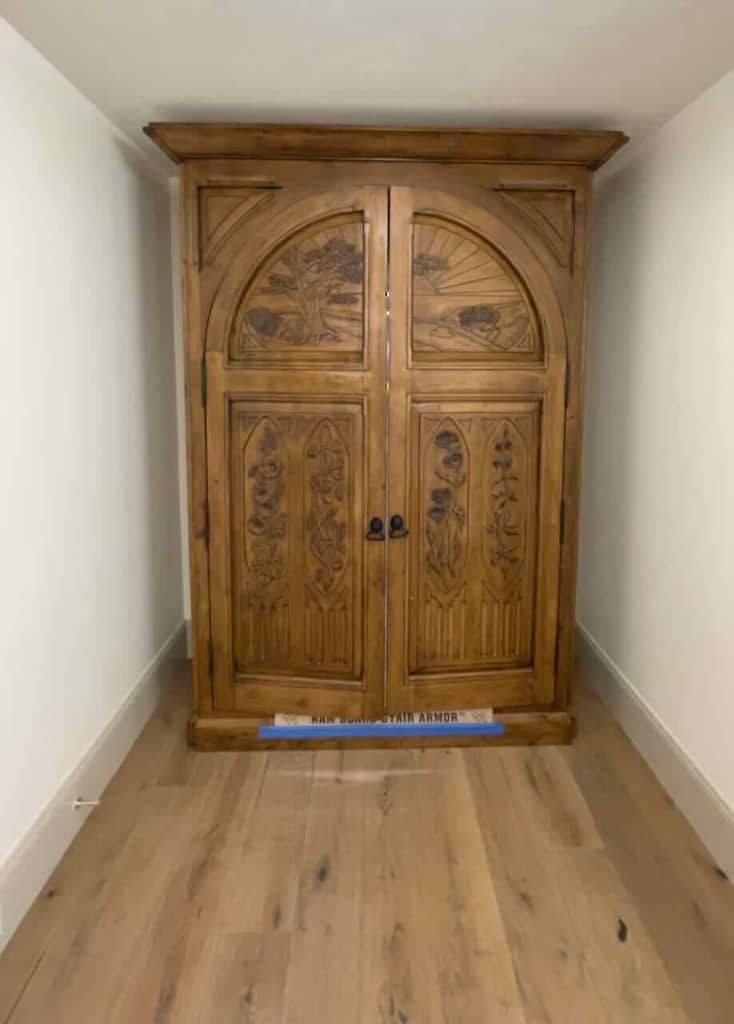 Here is the wardrobe. See below to see the wardrobe doors open.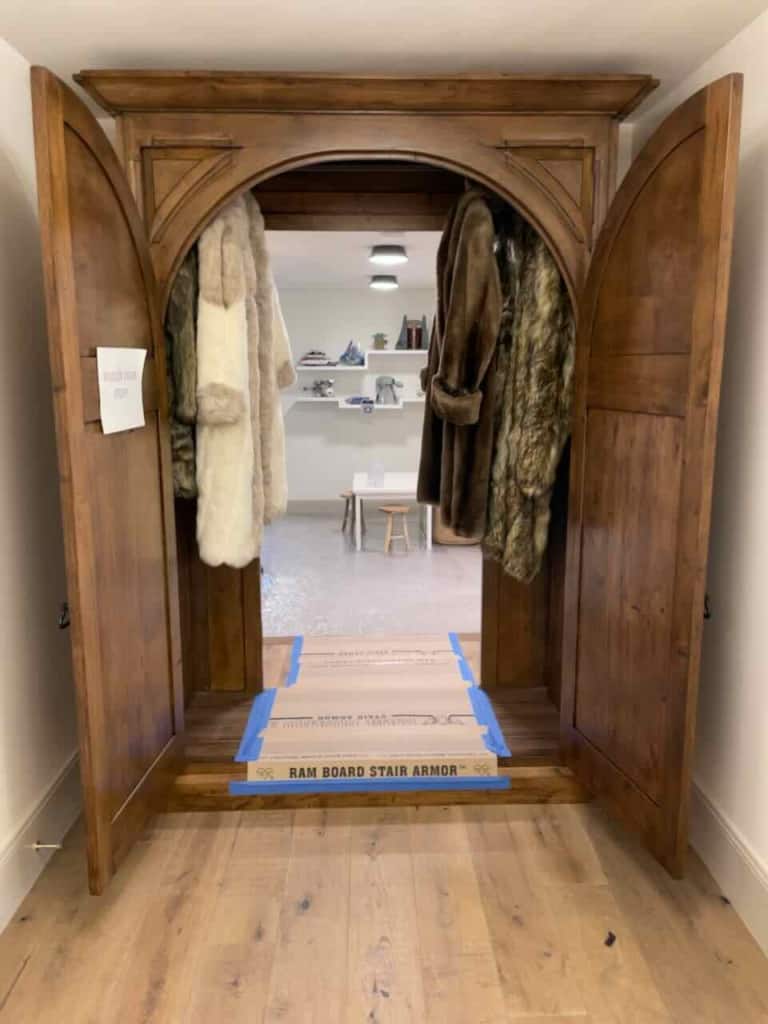 Identically to The Chronicles of Narnia (classic book series), there were warm coats hanging inside the wardrobe. We saw this incredible room featured in a Parade Home in Utah. Cardboard and blue tape was used to protect the flooring.
You can find videos of me walking through the playroom, on my  Instagram and TikTok. It's pretty cool. I will be posting a total of 3-4 videos of this room.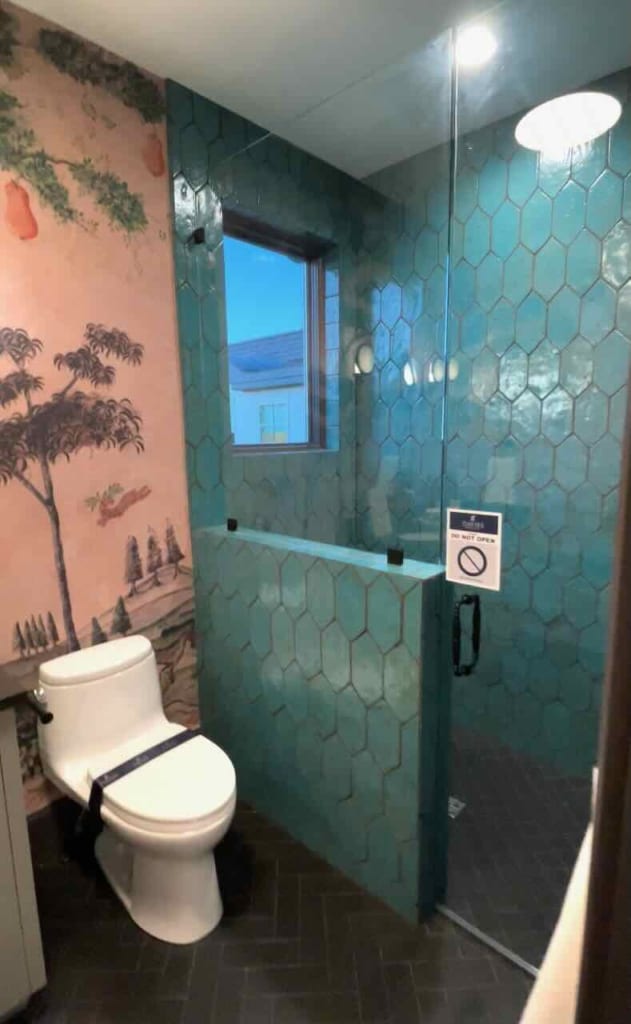 Inside the Wardrobe:
Once you step inside the secret room. You will find a bathroom full of color and character! With black floors, teal shower tile, and beautiful wallpaper. This kids bathroom, makes quite the impression.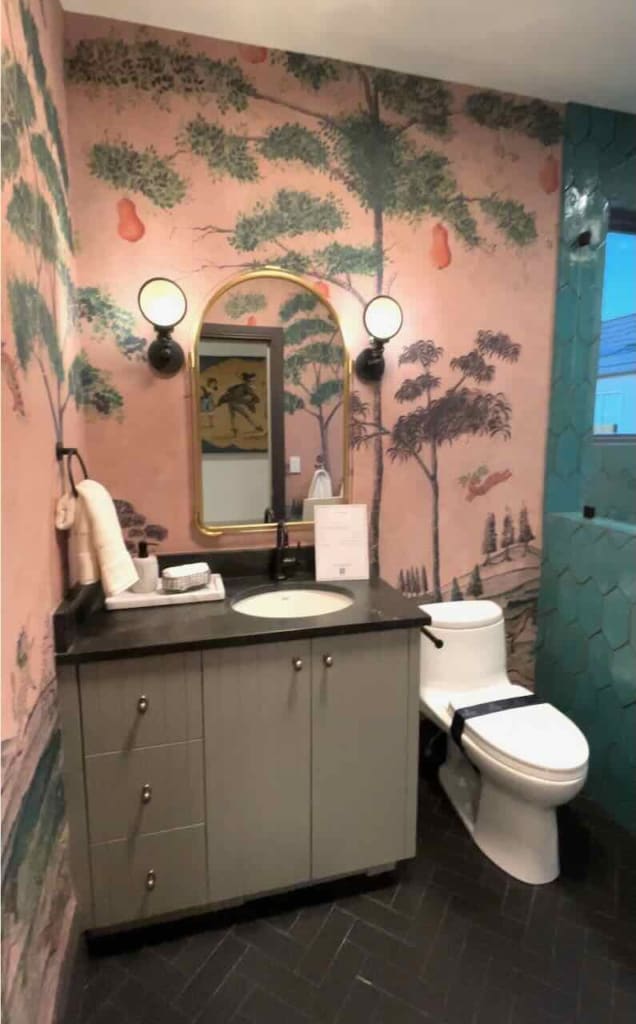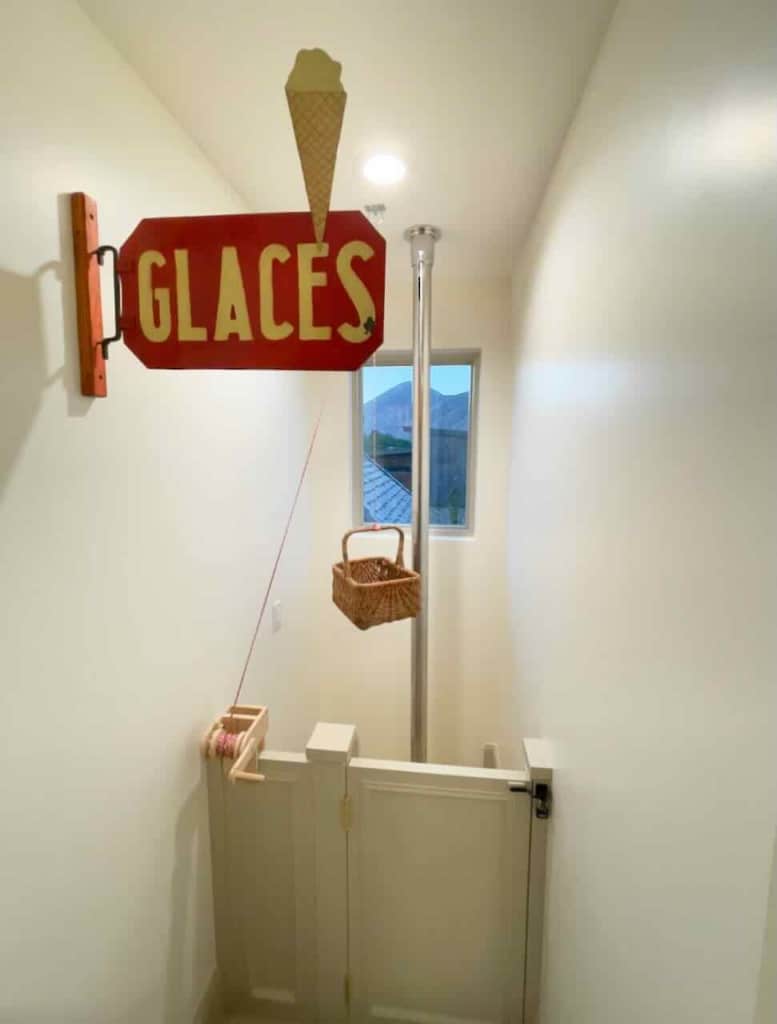 Next stop in the playroom, is the fireman pole! Located next to the bathroom.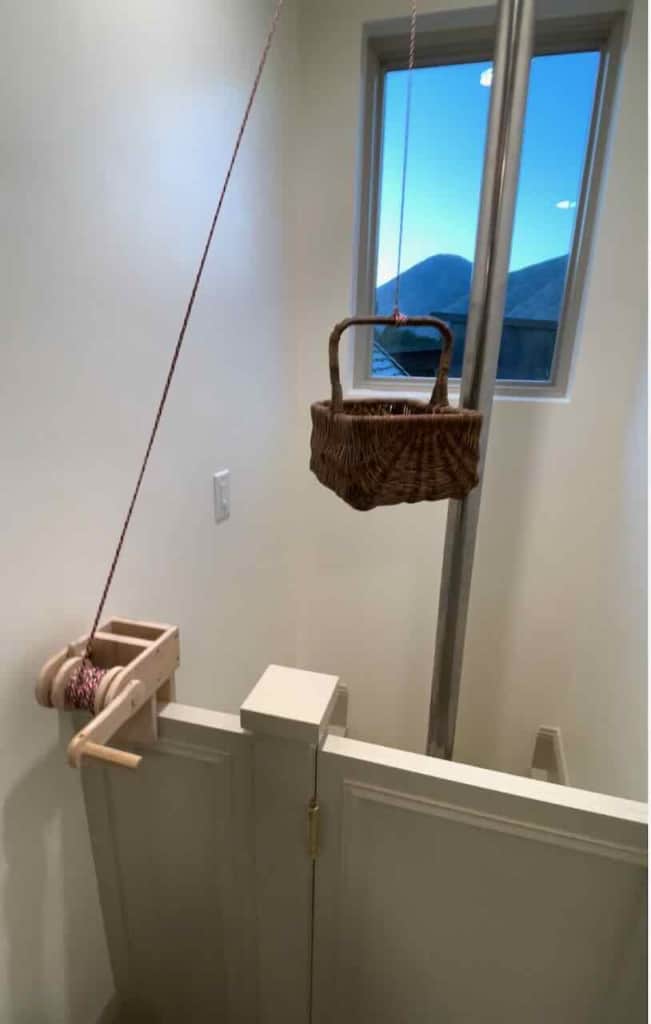 Next to the fireman pole, there is a basket and pulley. Any ideas why?
Check the next image for a clue!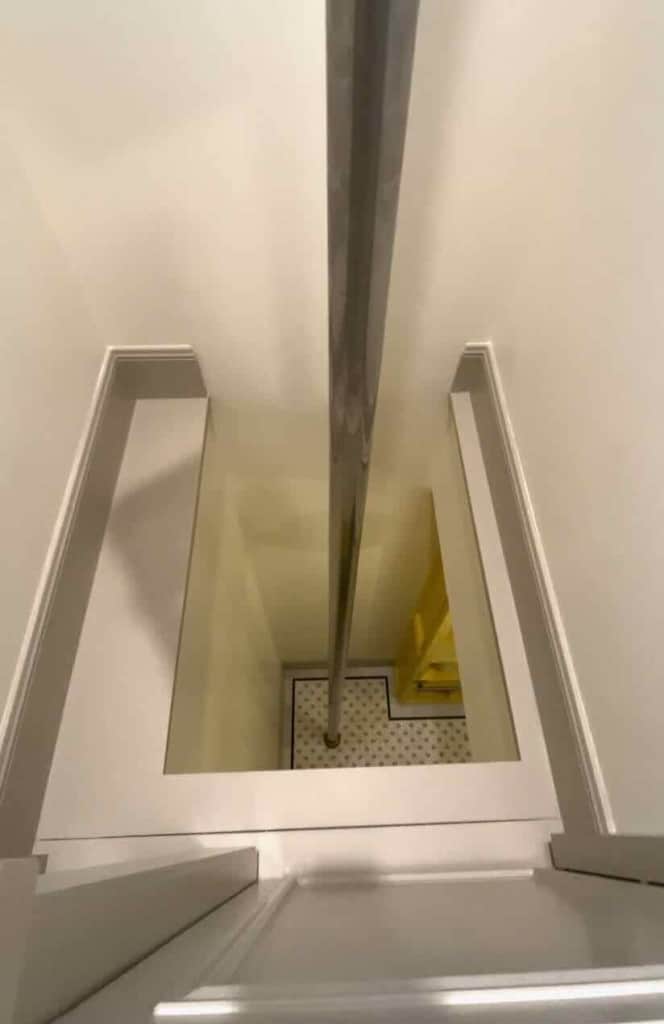 Did you guess right? The room below is a pantry!
You can lower the basket below to have someone fill the basket with goodies and treats from the panty. How fun is that? However, there probably are some rules the kids must follow when using the fireman pole.
Next is a climbing wall with cool colors and mountains, streams, and fauna to represent Utah. A heavy-duty foam pad works for falls.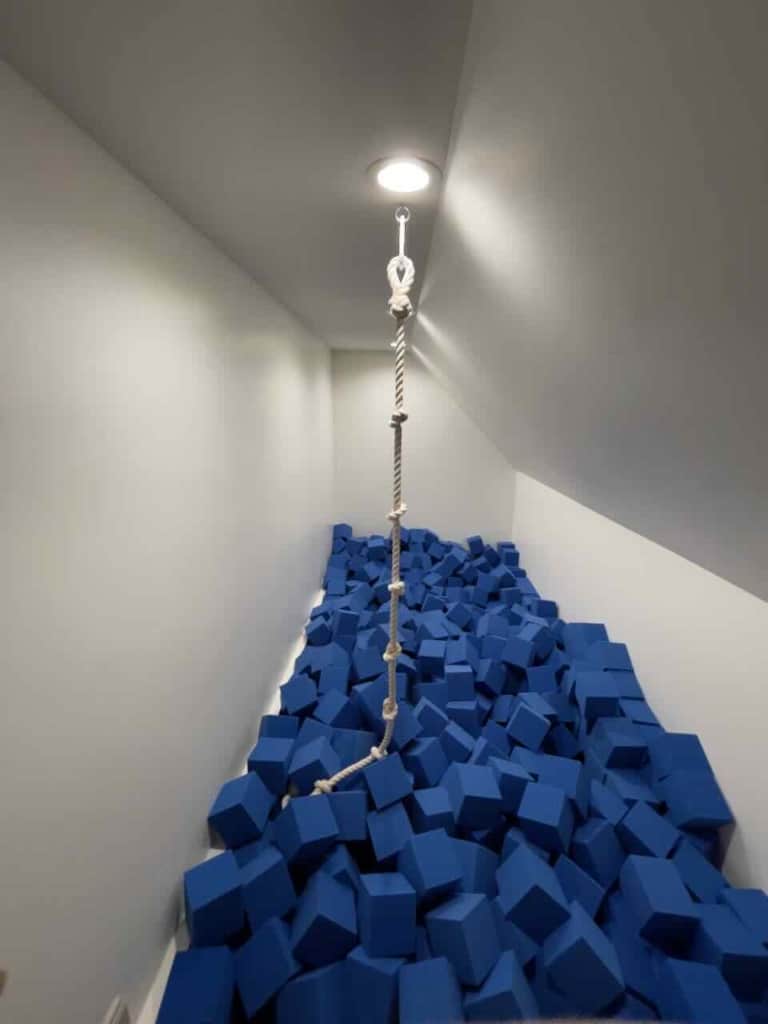 Now adding a climbing rope is a great idea! Swing into the foam pit for extra fun!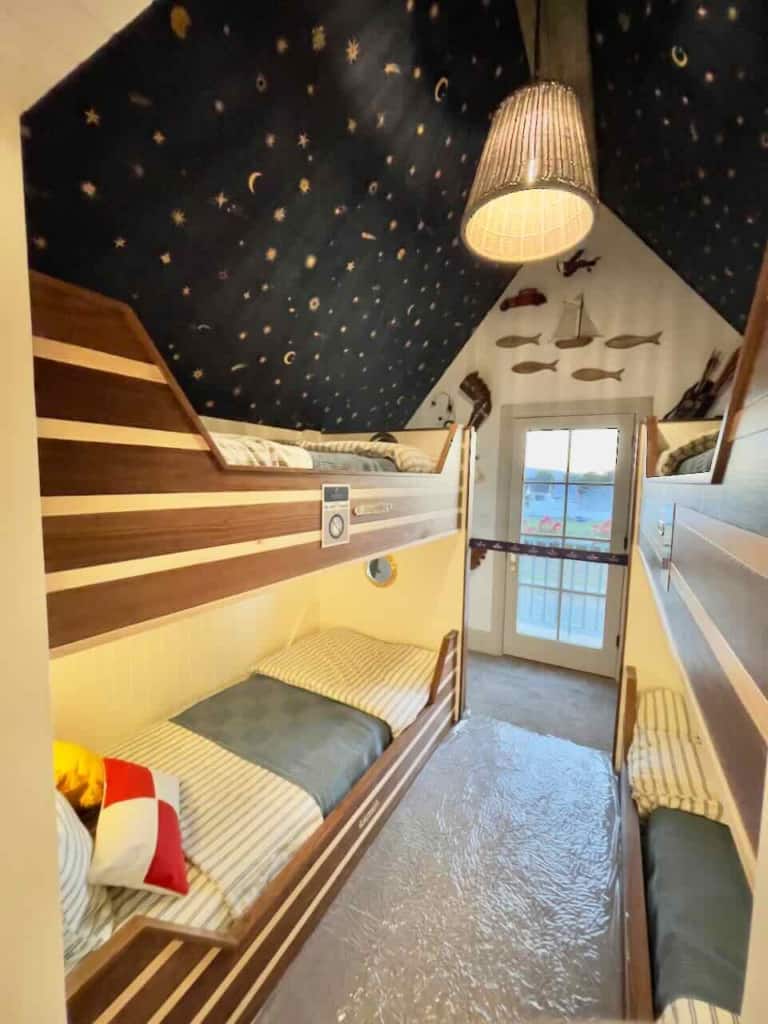 Next up! The bunk room! This boat themed room was comprised of four bunks. It was designed with boys in mind. They had the girls room roped off from public access. We were unable to see that design.
Wall decor that most likely represents the grandkid's interests for this bunk room.
Love this clever flag, "Don't give up the ship" is the perfect saying for this cool boat-themed bunk room.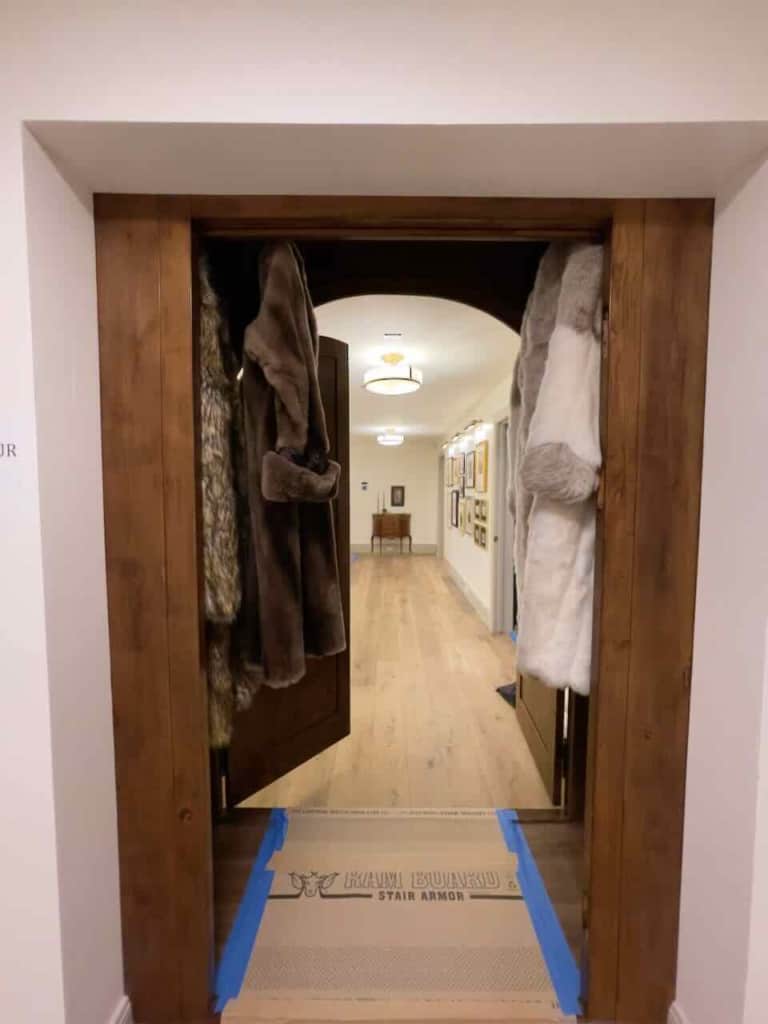 Finally, this is the view coming out of the playroom through the wardrobe to the rest of the home. Which by the way was spectacular.
How do you like this secret playroom? All areas included in the playroom – bathroom, bunk room, climbing wall, foam pit, fireman pole, girls' room, and art area.
These grandparents sure made it an ideal room, that will be talked about for generations.
Save the pin below to come back to this very cool secret room!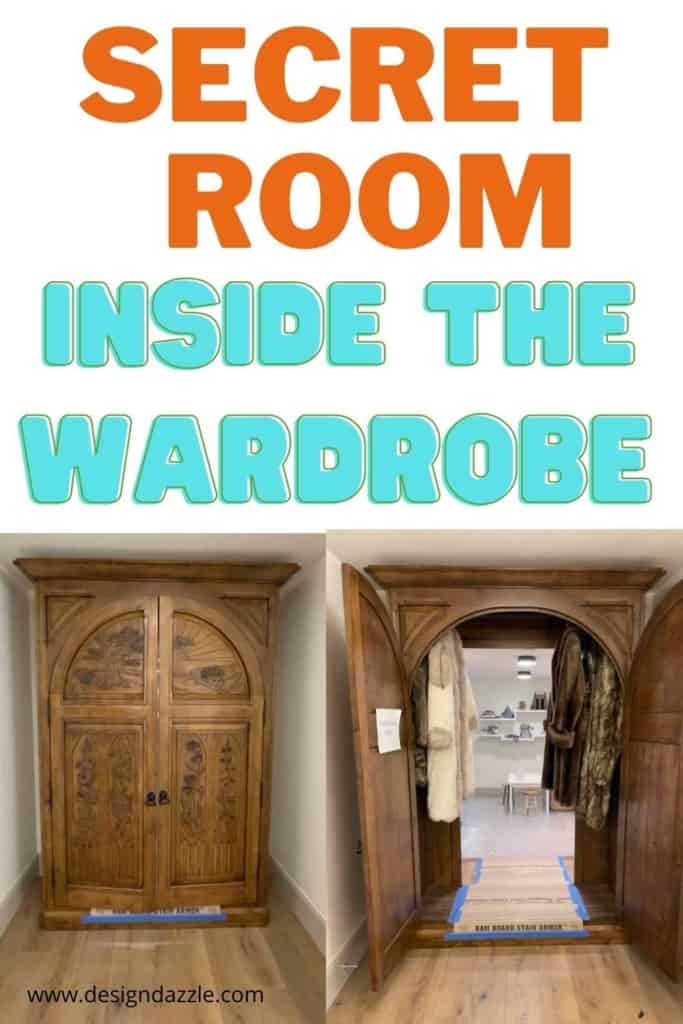 If you liked this secret playroom, check out our sliding door secret room part one & part two!
30 Clever Hidden Room Ideas for more inspiration!