This post may contain affiliate links that, at no additional cost to you, I may earn a small commission. Read our Disclosure Policy.
I found Cream of Coconut at the store recently – both Target and the local grocery store. This Cream of Coconut is used to make pina colada's. Since I love me a good coconut flavored anything, I decided to give it a try. The results? It was quite delicious! I've been making a few batches the past couple of weeks. Cream of Coconut, pineapple and ice make for an easy pina colada and a yummy drink.
Since I've been making it a few times so I was glad to know I can get it easily. You can also purchase the same Cream of Coconut on Amazon.
There is a recipe on the back of the bottle for Pina Colada with alcohol. I make it without alcohol.
Here's my recipe that makes two servings:
1 cup pineapple juice
1/2 cup Cream of Coconut.
3 cups of pebble ice** (add 3 cups and taste test. If you want it not as sweet, add more ice). You can add regular ice but it might not be as creamy.
Blend in a blender or Vitamix or ? Blend long enough to make smooth. I blend for 10-15 seconds. The longer you blend the more "watery" it gets. The mixture will be creamy and delicious!
Pour in a cold cup and serve! Garnish with pineapple or maraschino cherries on top.
OPTIONAL: Freeze 1 banana (without skin) and add to mixture. The banana takes a bit of the tartness away. It tastes yummy. Just depends on taste preference.
**Pebble ice is small nuggets of ice (see image below). I purchase it at the grocery store. I pour it in my ice maker (which is currently not working). I LOVE making drinks with the small pebble ice. It's like the ice you get at some restaurants. I eventually want to purchase an ice maker that makes pebble/nugget ice.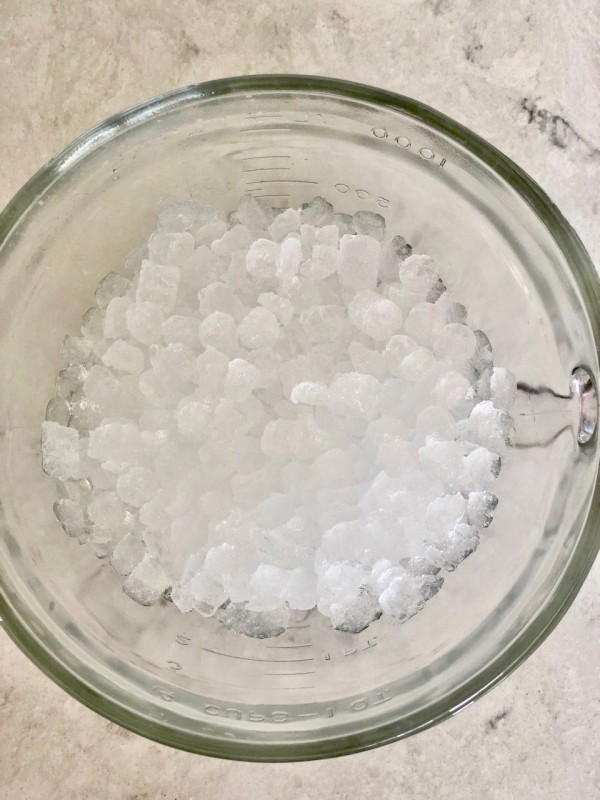 Some various ways to change up the drink or make it a summer-licious drink.
Add frozen bananas or frozen pineapples. I'll be adding frozen bananas next time I make this.
By blending the ingredients you make a pina colada smoothie. If you don't have a blender, you can still make this but it is more of a pina colada cocktail.
Adding little cocktail umbrella's would make the perfect summer drink!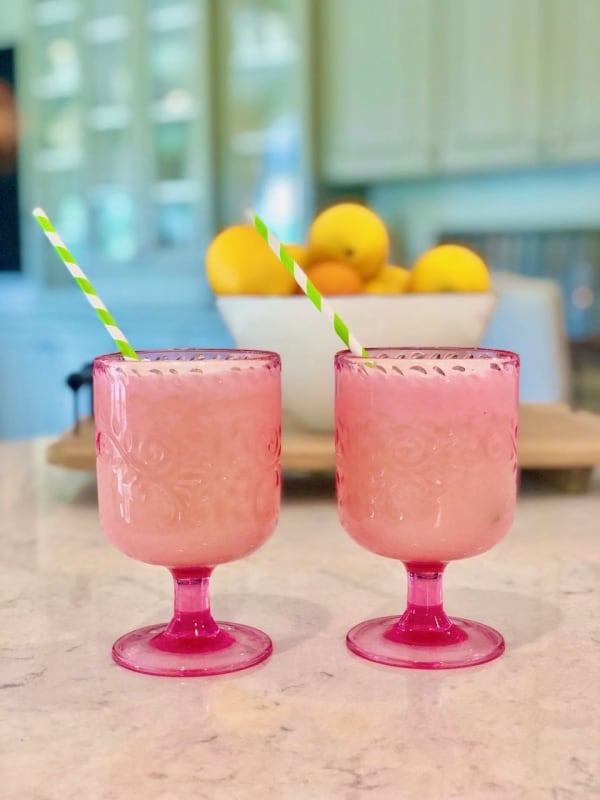 I hope you enjoy this yummy pina colada as much as I did.
Mentions:
beverage, cold beverage, pina colada, pina colada recipe
Last Updated:
August 9, 2022