This post may contain affiliate links that, at no additional cost to you, I may earn a small commission. Read our Disclosure Policy.
Do you love Dr. Seuss as much as Design Dazzle? Then you'll love this ADORABLE and extremely easy and simple Dr. Suess like Tuffula Tree! Scroll down for all the info you need to create this cute tree!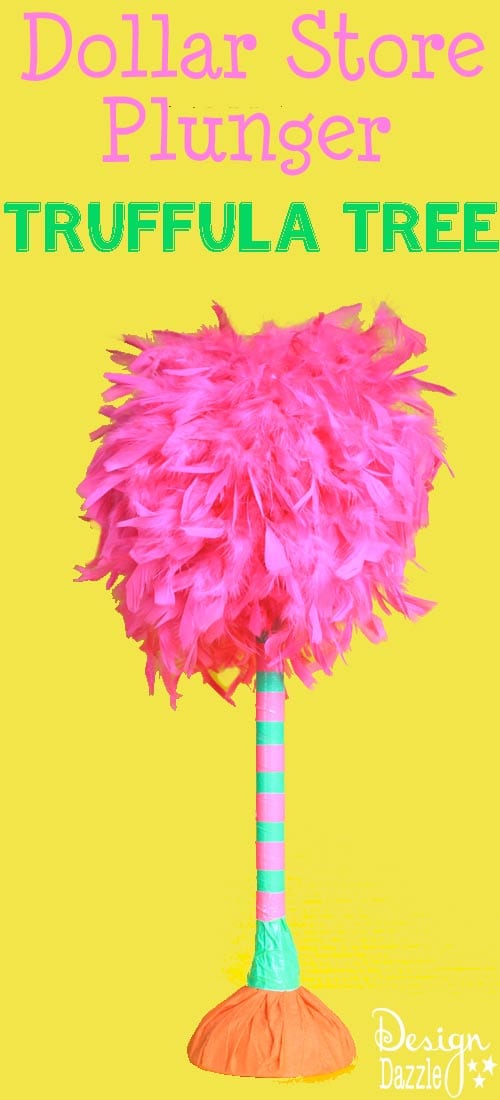 You may have seen some cute ideas for Dr. Seuss Truffula Trees and we just came up with another one! A Trufulla tree made from a Dollar Store plunger. We love inexpensive crafts and most everything we purchased for this craft was from the dollar store.
Sometimes you can even purchase feather boas there (this feather boa I had on hand). If you are having a Dr. Seuss, Lorax party or Read Across America event, the Truffula tree is an inexpensive decoration idea and we share the easy peasy tutorial below.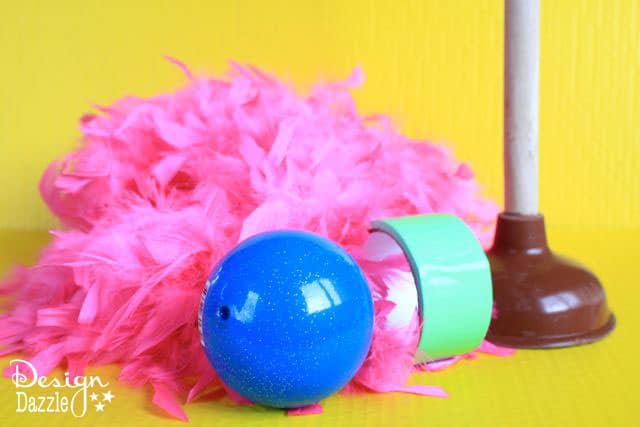 Materials:
– Dollar Store Toilet Plunger
– Rubber Ball (Dollar Store)
– Duct Tape – Two bright colors (Michaels or Dollar Store)
– Tissue Paper
– Bobby Pins
– Feather Boa (Michaels Stores)
– Plastic shopping bags (4-6)
Steps:
1. Wrap the rubber ball in a nest of plastic shopping bags to give the ball some more oomph. Wrap the nested ball with one last plastic bag (image 2).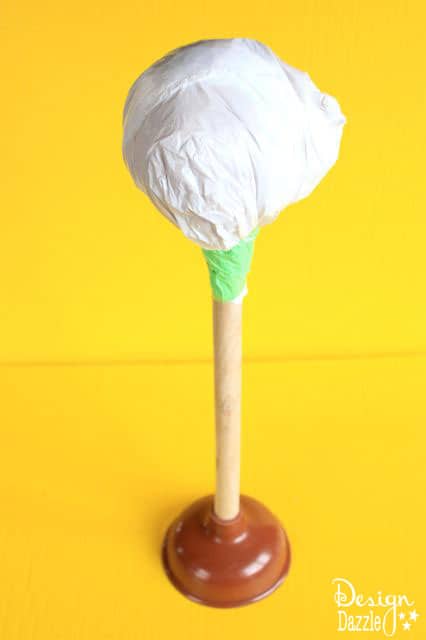 2. Cut of excess bag and using duct tape, secure the ball and plastic bags to the top of the wooden stick of the plunger.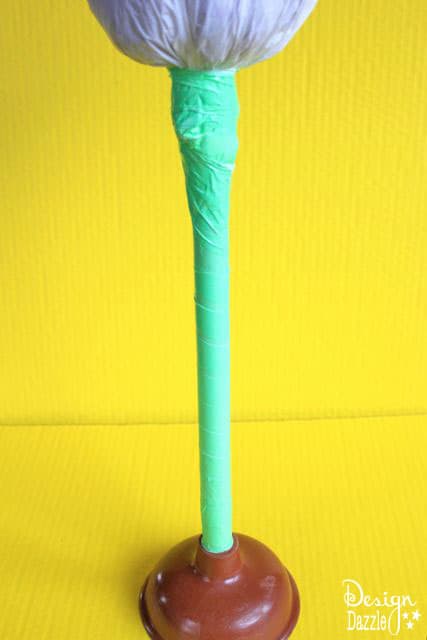 3. Wrap the entire wooden part of the plunger with one color of tape. Cover all the wood so that none of it can be seen.
4. We used 2 inch wide duct tape that we cut in half (lengthwise) to make thinner strips of tape about 1 inch wide. Wrap the rest of the plunger with stripes of another color to make the striped and colorful truffula tree trunk.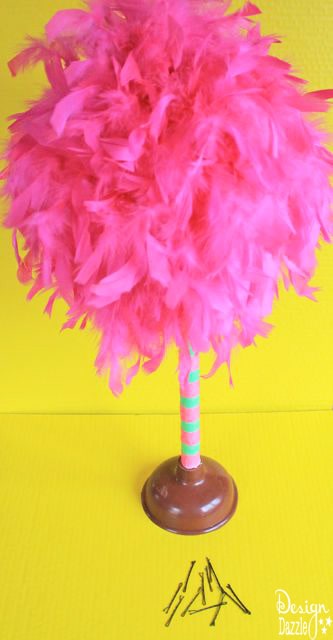 5. Using the bobby pins, secure the feather boa to the ball and plastic bags by punching a hole through the bags with the bobby pin and pinning the boa in place. Make sure the cover all the surface area so there is no plastic bag showing. We used bobby pins so we could re-use the feather boa once we have no need for this Truffula tree centerpiece.
6. Cover the plastic part of the plunger with tissue paper and secure it in place with duct tape.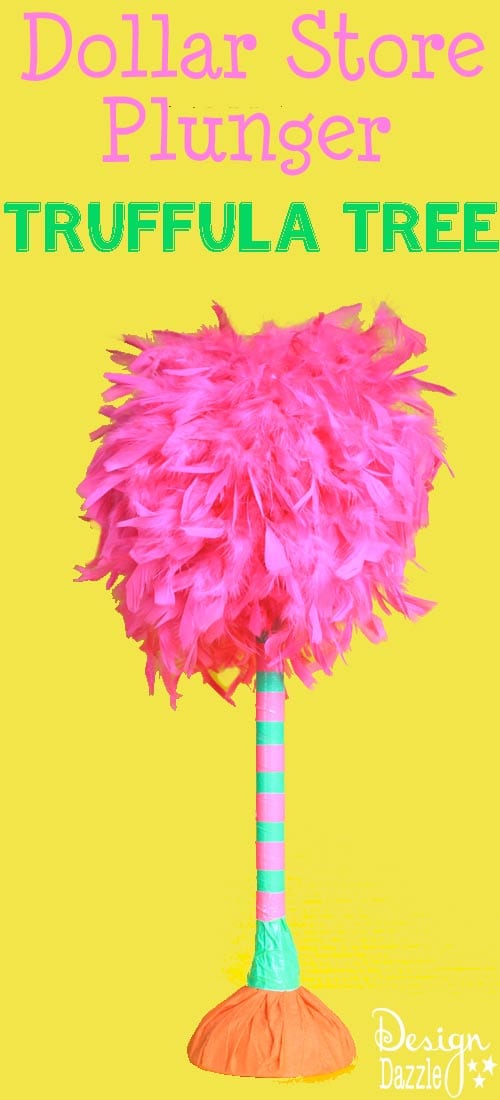 You are done with your Truffula tree! Time for some Dr. Seuss fun!
If you don't have time to make it to the store then you can actually find the items needed for this fun craft below! Happy stress-free, at home shopping!
– Duct Tape – Two bright colors
– Plastic shopping bags (4-6)
If you liked this Dr. Seuss post then check out some of our other fun Dr. Seuss posts!