This post may contain affiliate links that, at no additional cost to you, I may earn a small commission. Read our Disclosure Policy.
If you're searching for healthy snacks for kids this Summer, DIY fruit kabobs are the perfect thing to make! The kids will love assembling their own, and you'll love that they're allergy friendly and give the kids something fun and nutritious to snack on.
Hi Design Dazzle readers!
I'm Celeste from Life After Wheat and I'm excited to be here guest posting today for Summer Camp 2017!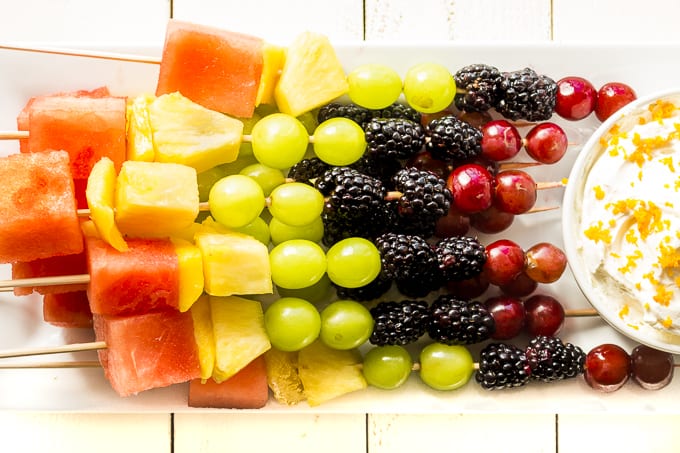 DIY fruit kabobs are a fun and healthy snack for kids to make themselves. Of course, you'll need to do a little prep by washing and cutting (if necessary) the fruit. I spent about 20 minutes of prep and we had enough fruit for about 2 dozen kabobs, plus a tasty dip (recipe below!) You can use red, orange, yellow, green, blue, and purple fruits to  make a rainbow kabob like we did, OR use red, white, and blue fruits for the 4th of July, OR simply use the fruit you have on hand. A fun twist would be adding brownies to the kabobs because…everything is better with chocolate 😉 The kids will love assembling and eating them no matter how the finished product looks 😉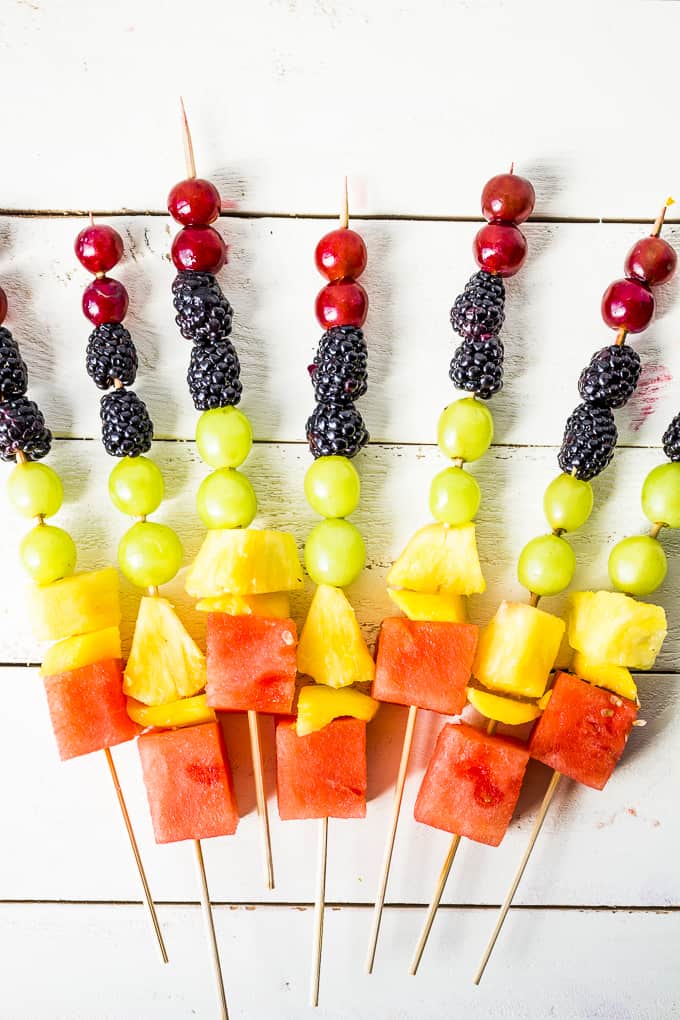 Adding a fruit dip is a fun twist that will encourage even your picky eaters to have a taste, and it's even a great side dish for adults! This is the EASIEST fruit dip you'll ever make, I got the recipe from a friend who often brings it to our family game night along with a bowl of fresh grapes. Adults and kids alike love it! It's easy to switch up the flavors so have some fun with it.
To make this fun snack for gluten free guests, be sure to use a space and utensils that have been thoroughly cleaned with soap and water. Have all the guests wash hands before assembly and use ingredients that are labelled gluten free. Kraft brand Cool Whip is typically considered safe by the gluten free community due to Kraft's stringent labelling rules, but always check with the child's parents to be sure. It's also easy to make these dairy free by using just a dairy free yogurt in place of the dip (Silk is our favorite brand and it comes in several different flavors, please note that it's made with soy, in case there are any soy allergies).
WHAT YOU'LL NEED:
Assorted fruit

Wooden skewers

2 single serving cartons of yogurt (I used Greek yogurt)

1 small carton Cool Whip, thawed

Garnish (optional)
Here are a few fun flavor combos for the dip:
Pina Colada: use Pina Colada yogurt and garnish with toasted coconut
Strawberries and Cream: Strawberry yogurt
Pot O' Gold: Vanilla yogurt garnished with orange zest
Lemon Cream Pie: Lemon yogurt garnished with lemon zest
Salted Caramel: Salted Caramel yogurt with chocolate sauce drizzle for garnish
DIRECTIONS:
Make the dip by folding the yogurt into the Cool Whip. Transfer it to a cute serving bowl and top with garnish if you want.

Wash and prepare the fruit, cutting any fruit that isn't already bite-sized into 1 inch chunks.

To make the assembly kid friendly, arrange the fruit in small bowls or platters in the order the kids should put them on the skewers. 

Make sure your wooden skewers are free from splinters.

Now the fun begins! You can do a rainbow pattern, use red, white, and blue fruit for the 4th of July, or just use the fruit you have on hand. Get creative!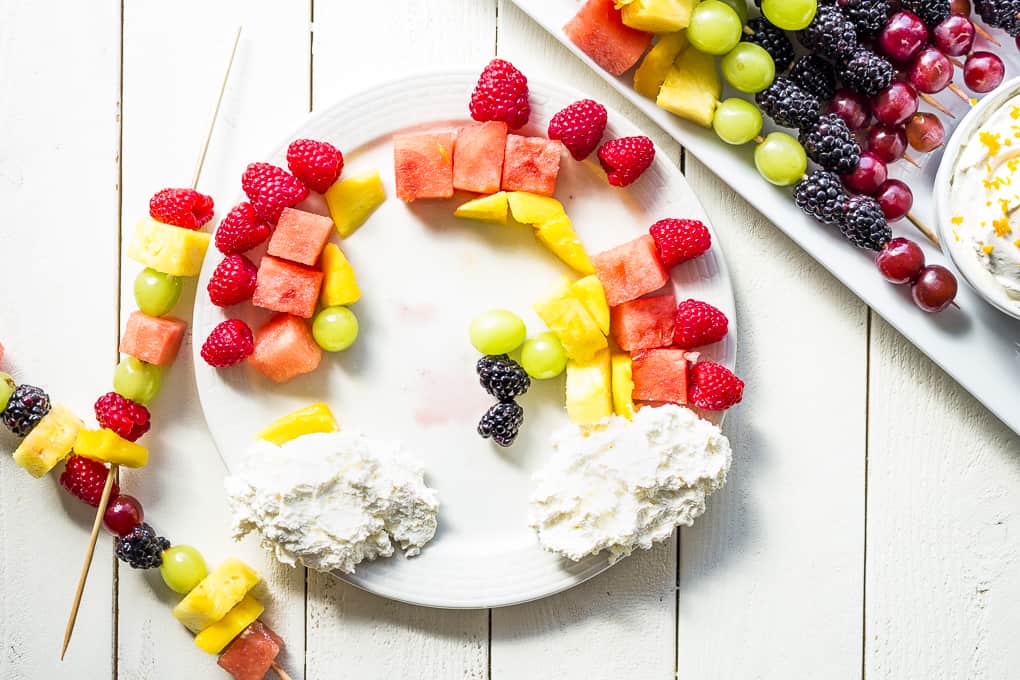 Let me know what kind of fruit kabobs YOU create!
Happy Summer!
________________________________________________________________
Thanks so much to Celeste for sharing these delicious fruit kabob ideas with us! I can't wait to make my own. Be sure to check out her
blog
for some more yummy ideas!
________________________________________________________________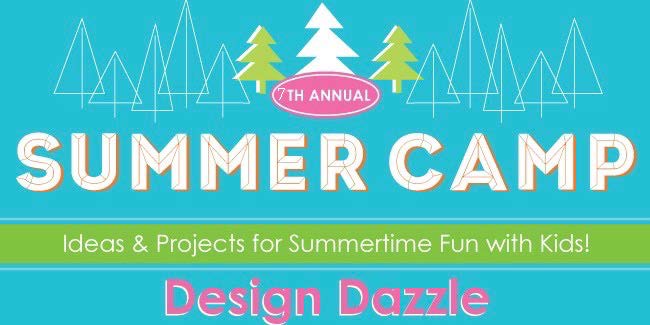 Make sure to check out all of our fabulous past summer camp posts!
Save