This post may contain affiliate links that, at no additional cost to you, I may earn a small commission. Read our Disclosure Policy.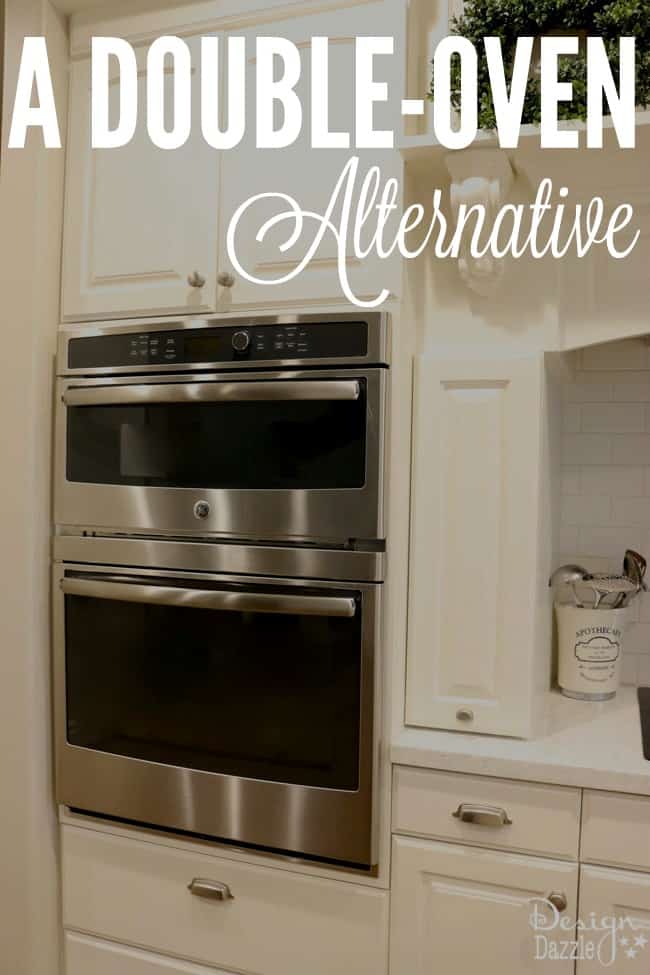 We recently remodeled our kitchen and had some decisions to make about the space where the old double wall ovens and wall-mounted microwave were. We opted to NOT install double wall ovens and found a great alternative. We bought this convection oven with a built-in microwave/multi-use oven on top. So this unit is not as big as a double oven but certainly can work as a double oven.
We don't often have the need to use two ovens at once but if you cook and bake often or have a very large family then a double wall oven might be a better option for you. If you need the space, of two large ovens. The way this multi-use oven works is the bottom oven is a regular oven you can use the convection feature if you choose. The top unit is a microwave and also a convection oven- you can use for either. Ninety-five percent of the time we use it as our microwave.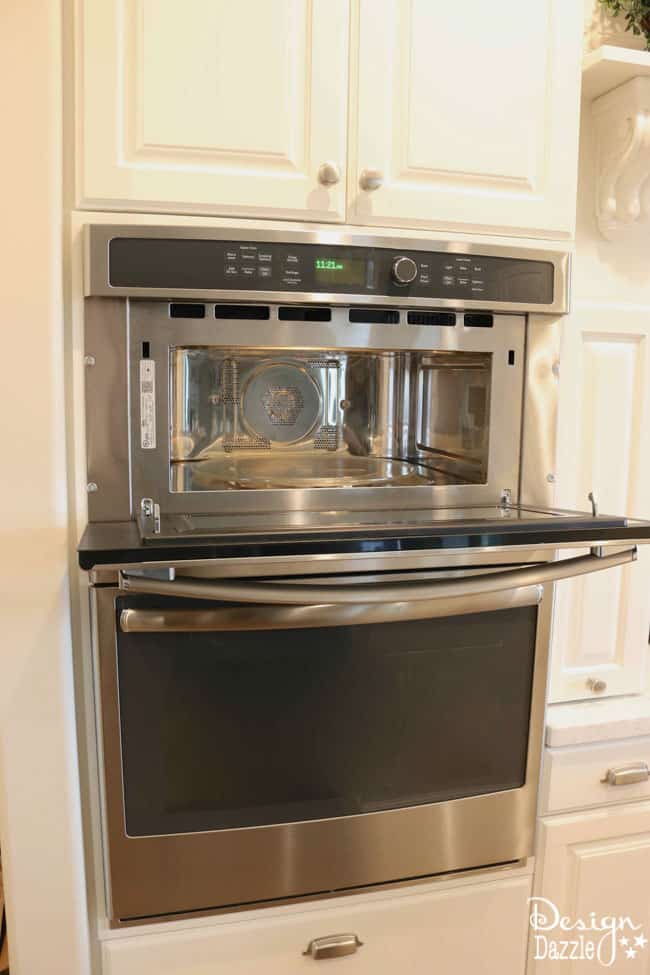 We wanted to open up the space above the stove top and install a beautiful custom hood vent where the previous microwave had been. By getting the oven/microwave combination we freed up that space and didn't have to find a new place for a microwave. I didn't want the microwave sitting on the counter.
The oven/microwave combination we chose for our home has many wonderful features and we are very happy with it. The top oven can microwave, convection bake, proof bread, broil, and toast. The lower oven works as a traditional oven or as a convection oven. It can also, bake, proof bread, broil, cook by the internal temperature of the food with a probe, warm, and steam and self-clean.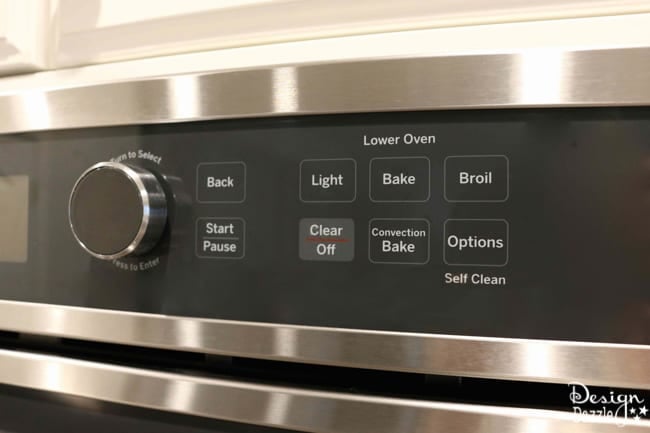 The steam clean feature is great. You pour a cup of water into the bottom of the oven, press "steam clean," and the doors lock until it is done 30 minutes later. You just have to wipe up the excess water and any remaining grime. We have not used the self-cleaning feature yet.
One of my favorite features is the glide out, ball bearing oven rack. It holds up to 50 pounds which makes loading and unloading heavy items (such as a Thanksgiving turkey) much easier.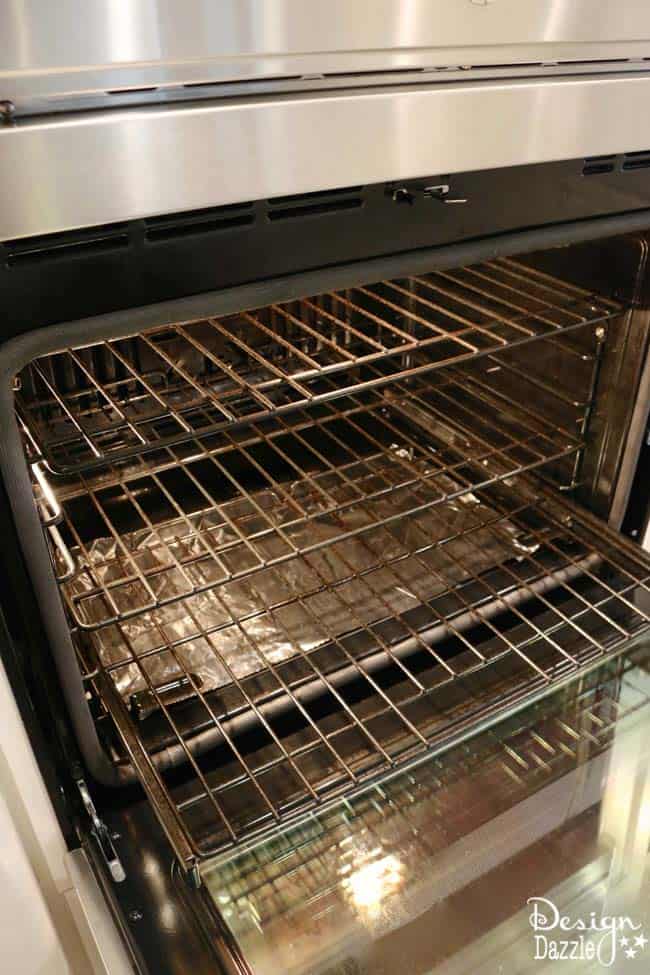 Another great feature is the green clock light on the oven can be turned off (which I prefer). When you open the microwave or oven doors it comes on for a bit to share the time. Of course, when the oven is baking and you need to see oven temperatures and times it stays on.
You can bake just like with a tradition oven or you can use the convection oven button. The choice is completely up to you. Just remember convection baking does bake quicker than a regular oven. When using the convection option this oven automatically reduces the temperature for you. For example, if your recipes tells you to bake at 350F you set the oven to 350F. It will automatically reduce the heat by 25 degrees to 325F. This will only happen when you have selected the convection option. It is a bit of learning curve so be careful the first few times you use it and check to see if your food is done 10 minutes before you expect them to be done. Once you get the hang of it you'll appreciate the time it will save you!