This post may contain affiliate links that, at no additional cost to you, I may earn a small commission. Read our Disclosure Policy.
My Christmas tree and decor was published in American Farmhouse Style Magazine that just came out this month. The Christmas decor and the tree was last year's decorations and the tree was originally my Michaels Makers Mrs. Claus Cottage Christmas Tree (with just a few tweaks added).
Below I share the pages that were published. A total of 18 pages (wowza!) altogether with a 16 page spread shown below. I hope you like it!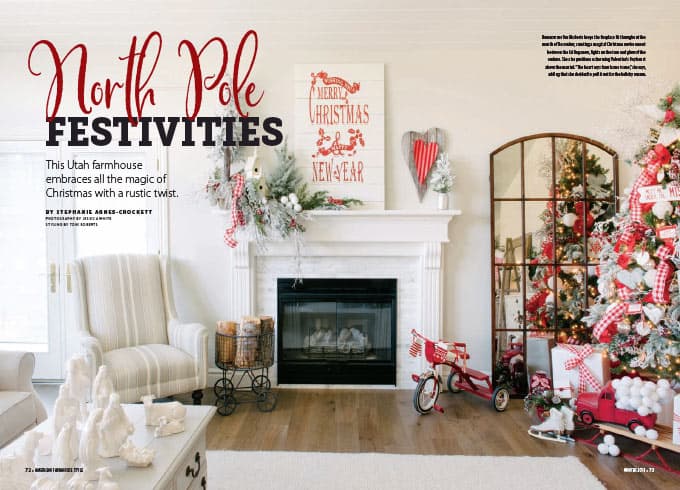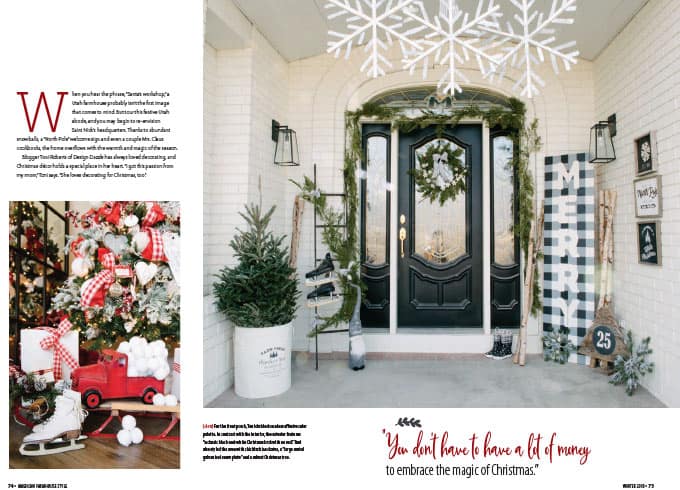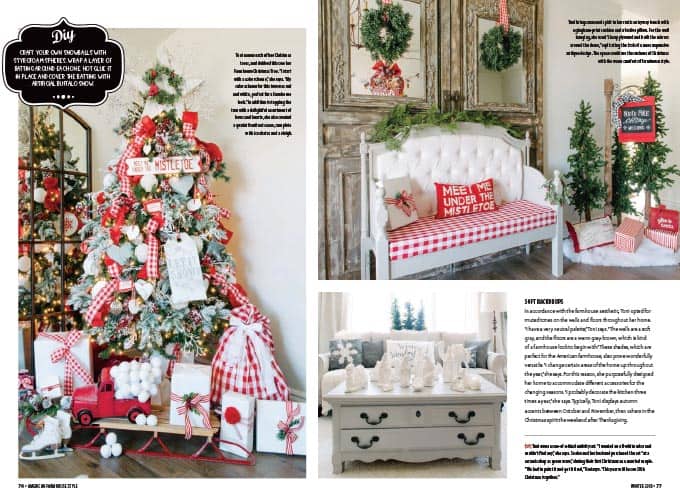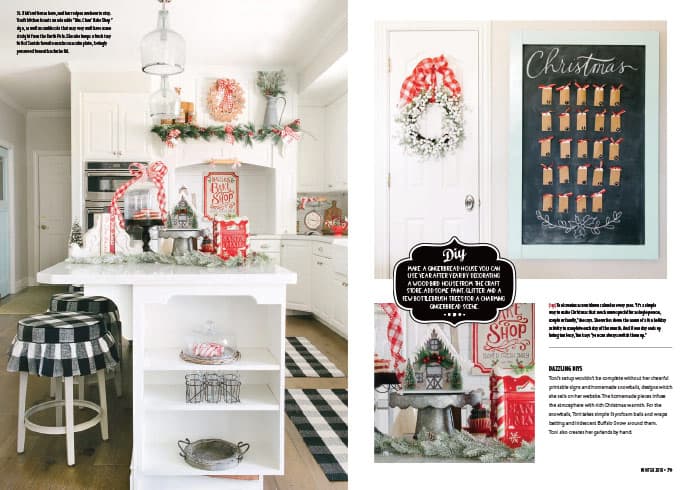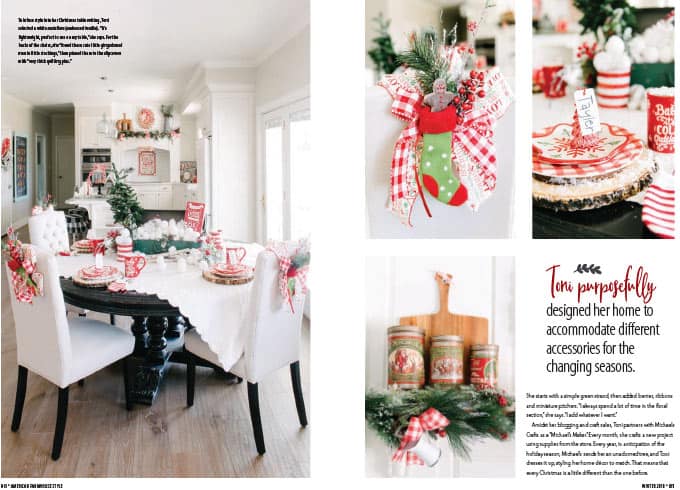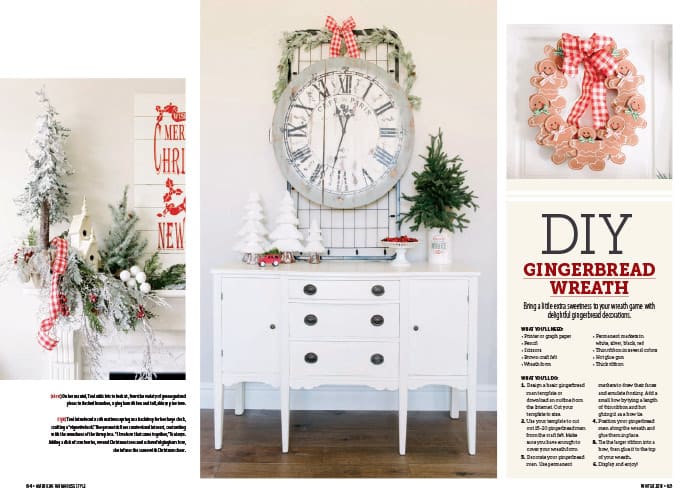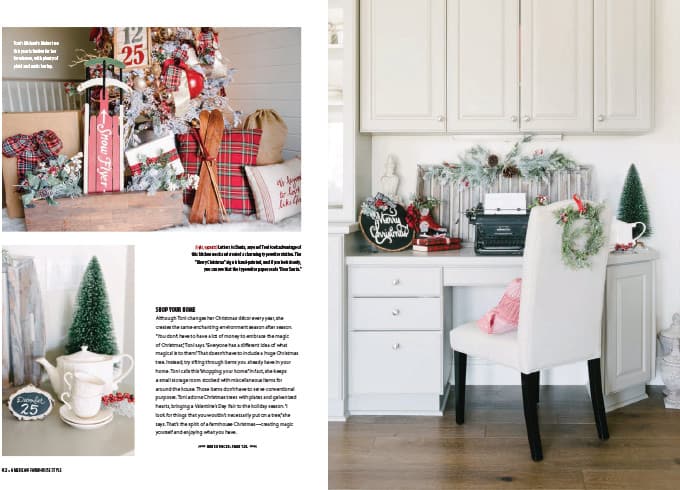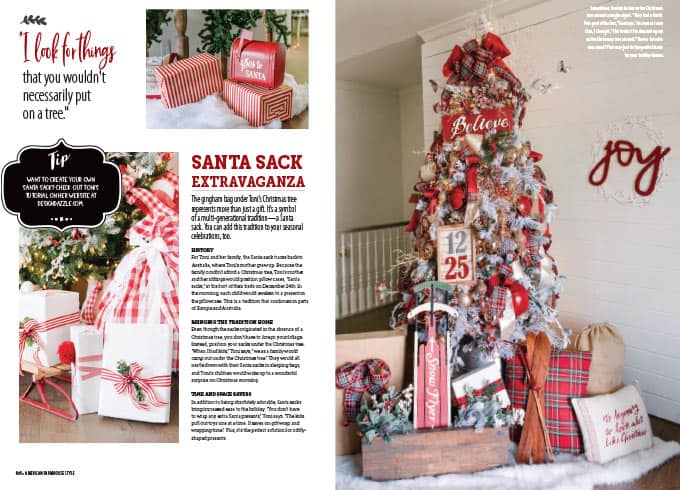 All of the magazine photography was done by the talented Jessica White of Jessica White Photography. She is the owner of The Loft Studio Lehi. Besides being so kind and nice she is quite the photographer! It was lovely hanging out with her for several hours.
If you would like to pick up your own copy, you can find them at grocery stores, Target, Walmart, Barnes & Noble, etc. Below is the cover of of the magazine my Christmas spread is in.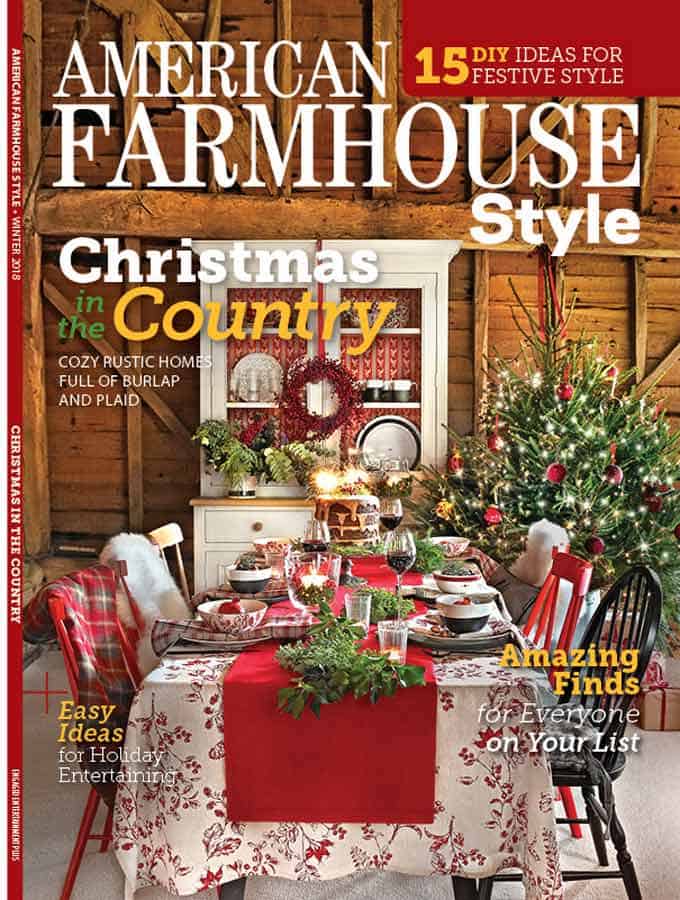 A big thank you to American Farmhouse Style Magazine for including my home in their Christmas magazine. It's quite an honor to be featured.
To read all the story text, highlights and see the fabulous images you can order the magazine here Use – DDazzle – at the checkout for 20% off.