This post may contain affiliate links that, at no additional cost to you, I may earn a small commission. Read our Disclosure Policy.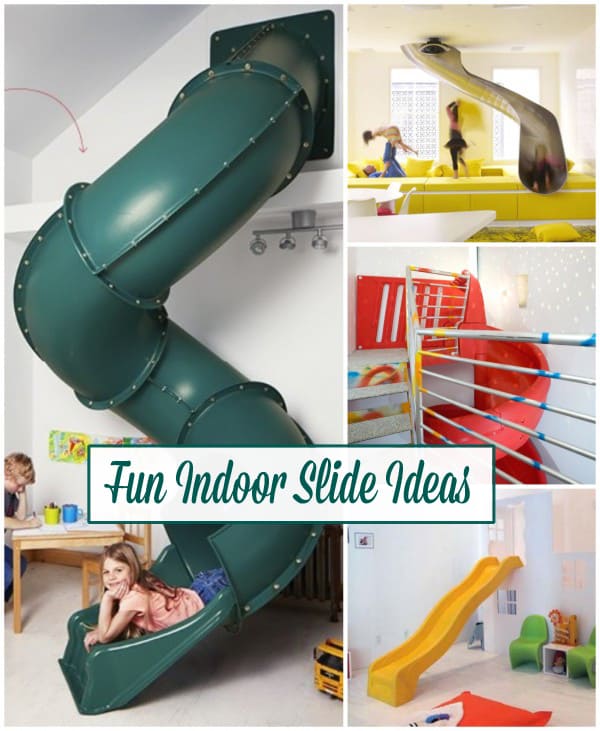 I'm pretty sure we can all say that we are jealous of these fun houses that have indoor slides. Sometimes it is a good idea to add an element of fun with indoor slides to keep your children entertained for days. Plus taking a slide downstairs is so much easier, wouldn't you say?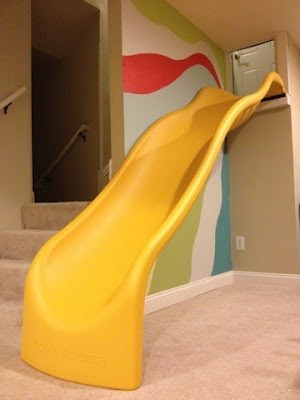 Slides don't have to be some spectacular piece, they can be simple and small for a small room.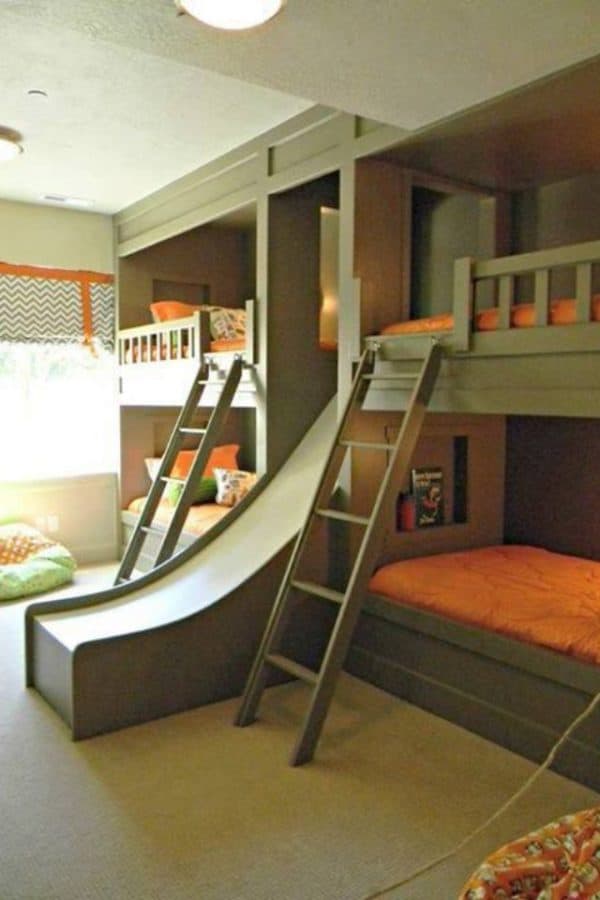 A slide between your bunk beds? Why not! This is a fabulous Parade of Homes room.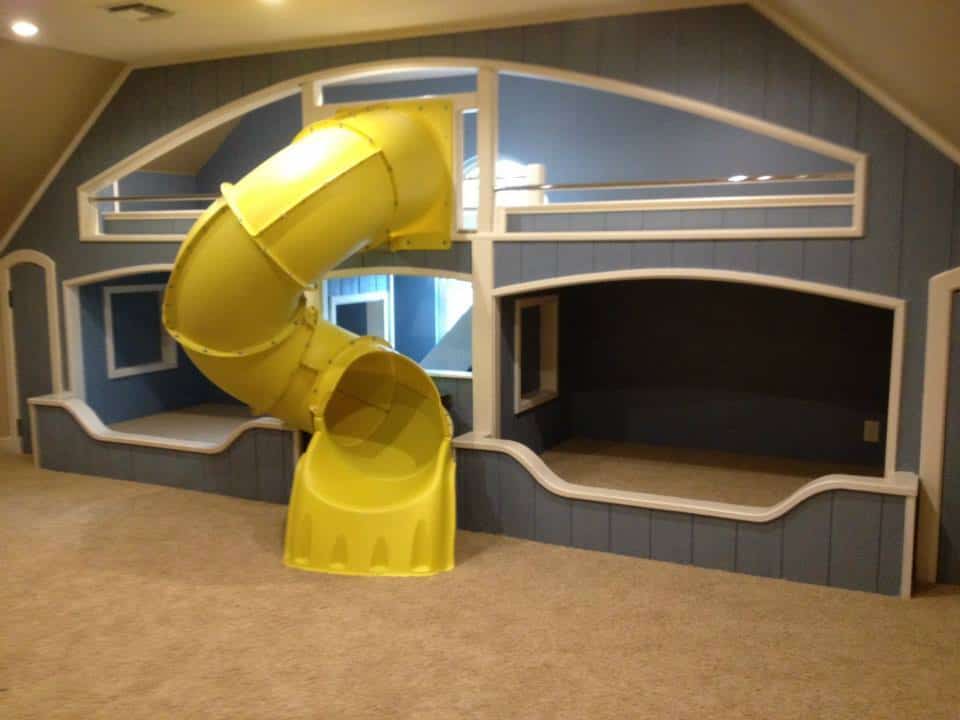 Bunk beds and a spiral slide. This is heaven for kids. By blueelkeesigns shared on Ryobi Tools.
This slide obviously is getting some good use, see this is what I'm saying! Kids love, love, love slides!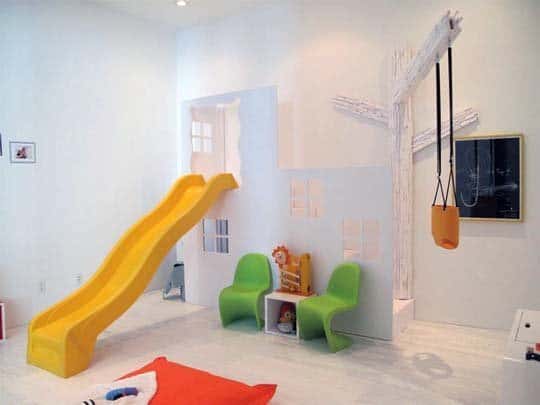 Bring in a playhouse element with a slide. So many memories can be made here!
I'm starting to think I'm the only one without a slide in my playroom.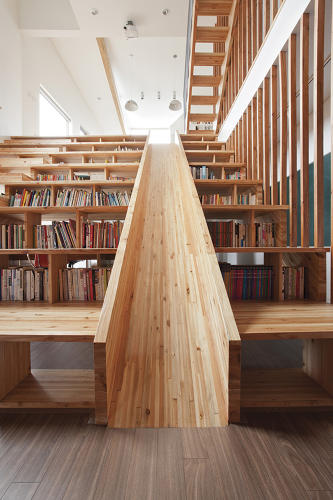 Here is an indoor treehouse and that
blue slide
is just another fun thing to add for your kids. And they give you directions on how to build a slide.
Any boy would love a super hero
slide
!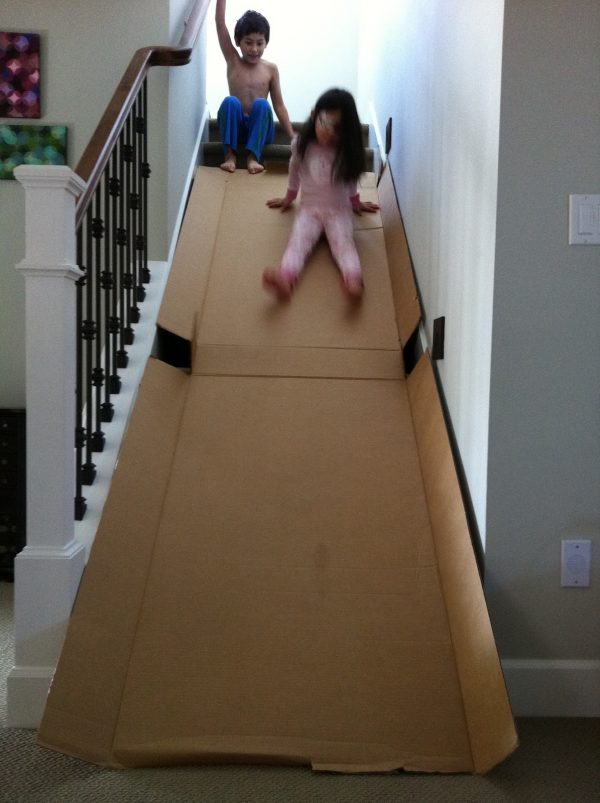 And if you don't have room for a real slide in your home, don't be afraid to make a temporary one with
cardboard and stairs!