Having a wide range of cake stands in your tool belt of party decor items is one of my best kept secrets! Cake stands are one of my favorite things to not only decorate with but also use to spruce up my party decor! It's amazing what a beautiful cake stand can do to highlight your cake and really help it steal the show! You can see in my Simple & Quick Naked Cake post that even though thats a beautiful cake on it's own, it would have been half as pretty without the cake stand to compliment it. Never underestimate having a good cake stand! These 32 cake stands are gorgeous and versatile, I'm sure there will be at least one to suit your needs!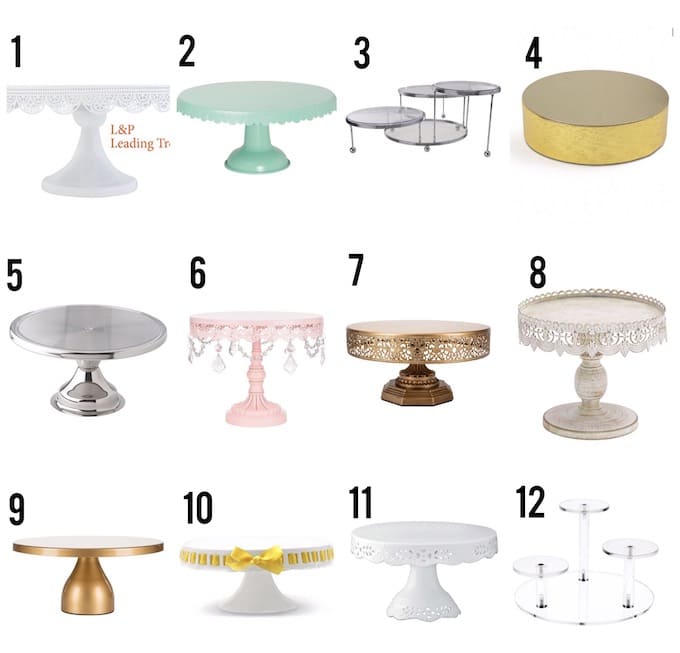 Which one of these is your favorite? Do you have a cake stand that is your "go to" stand?
Make sure to check out some of my other favorite party posts!