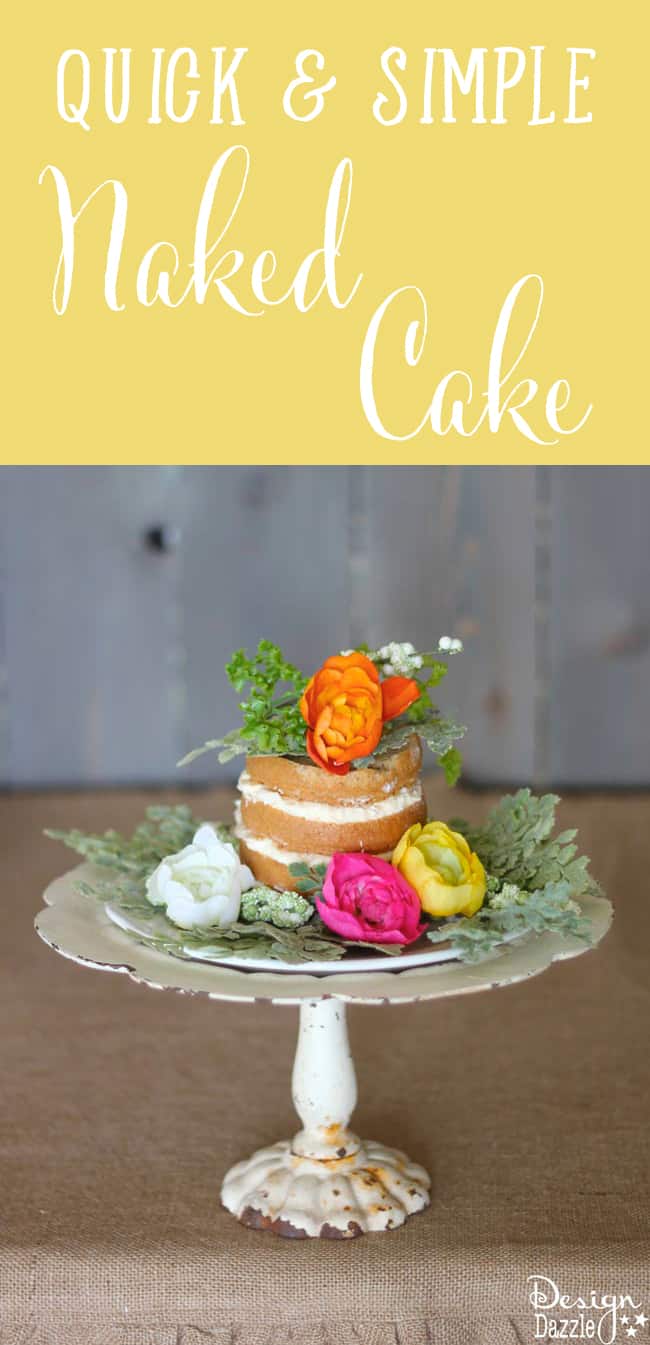 The naked cake has become a pretty popular trend for birthdays, weddings, parties, and all sorts of events. I love the simple, beautiful look of a naked cake! Unfortunately, almost all of the tutorials I looked at for naked cake have seemed  time-intensive. While you could make a homemade cake and homemade frosting, I didn't have time for that. I decided to make a simplified tutorial so that everyone can make a naked cake!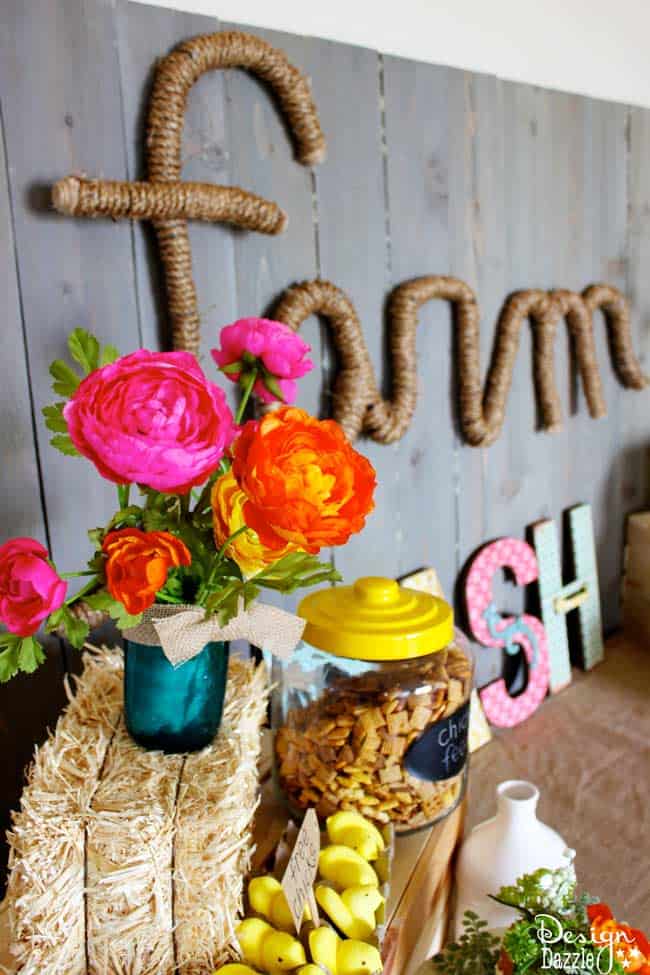 Check out my Farm Chic Bash where the simple and quick naked cake was proudly displayed!
Supplies
cake mix (and all other ingredients on the cake mix box)
store bought icing
mixing bowl
mini baking pans
butter knife or cake leveler
faux flowers to decorate
Step 1: Mix the cake mix according to the instructions on the box. This should be quick and easy! I fell in love with these mini baking pans. I love the size and they were too cute to pass up!

Step 2: Fill the mini baking pans about 1/2-2/3 full. The cake will bake and rise, but not overflow. Bake the cakes according to the instructions and time on your cake mix box.
Step 3: Once the cakes have cooked, remove them from the oven. Let them cool and remove them from the pan. Using a butter knife or a cake leveler, cut the tops off the cakes, making sure the top is totally flat. You can eat the uneven tops- you don't need them!
Step 4: Once you have cut off the uneven tops, cut each cake in half, so you end up with four levels. Try to get the sections as close to the same size as possible. Using a can of store-bought frosting, spread generous amounts of frosting between each layer. You want it to reach the sides of the cake, but not ooze out the sides.
Step 5: Place the cake on the cake plate, cake stand, or tray you will be serving it on. Then decorate with faux or real flowers. I love the colors of the faux flowers and how simple it is to match them to the rest of my party!
I love how this naked cake turned out, and it is SO simple to make! You could do this with any size pan, store-bought or homemade cake and frosting, and whatever flavors and colors you like. I love how easy, and beautiful these naked cakes are!