Is there anything quite as satisfying to a sweet tooth as a nice, thick milkshake? The combination of cold, creamy and sweet is the best way to treat yourself after a meal, as a mid-day pick me up, or whenever you feel like it!
There are some amazing, unique milkshake combinations out there. If you're looking to try a new milkshake recipe or find something fun to whip up for a party, then you're in the right place. Here are 15 marvelous milkshake recipes for you to try!
Funfetti Cake Batter Milkshake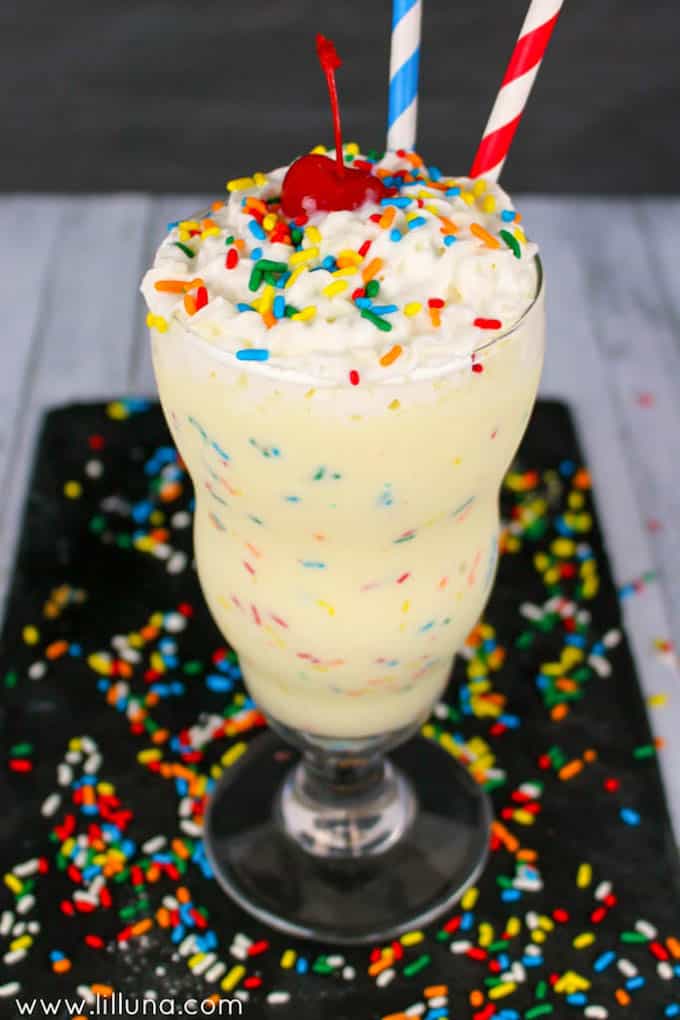 Funfetti cake batter? It's basically all the best words and flavors combined into one scrumptious milkshake! If the name alone doesn't make your mouth water, the yummy ingredients for this recipe certainly will.
2. S'mores Milkshake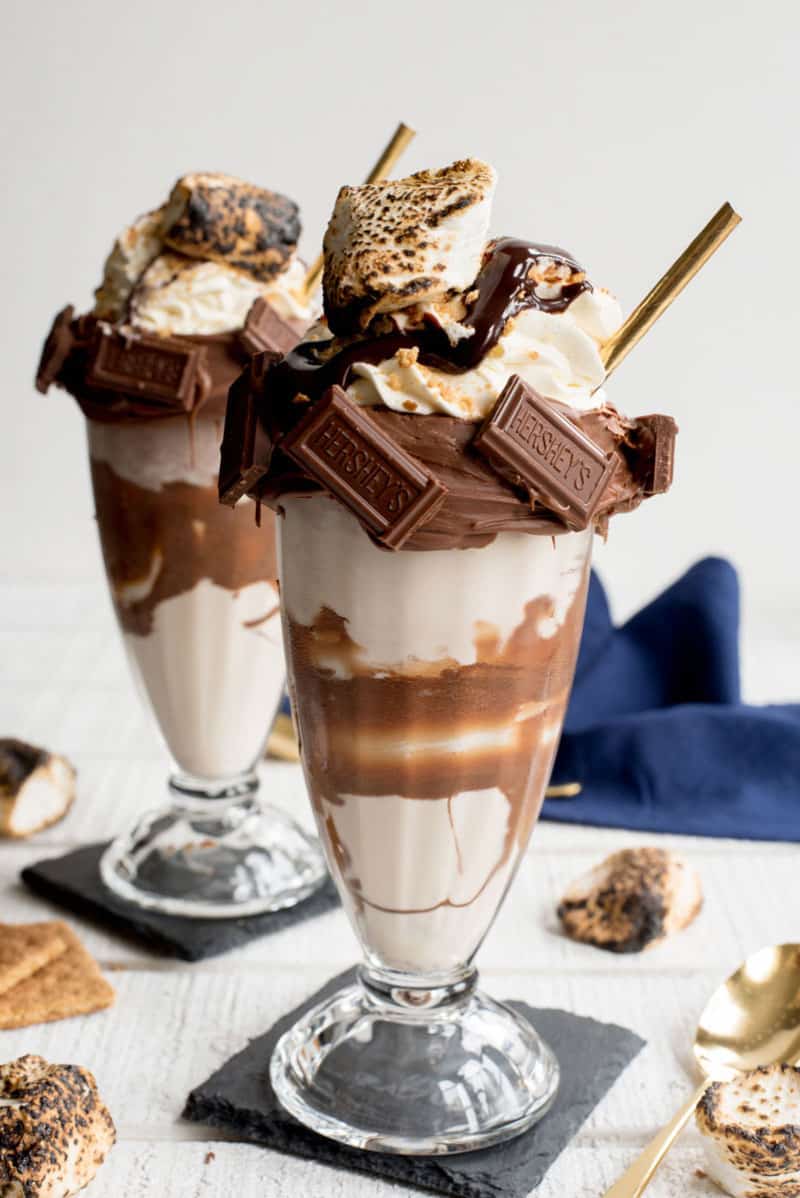 S'mores is a classic summer flavor, and this milkshake recipe takes it to new heights! All the delicious flavor of a fire-roasted s'more, but without having to sit over a fire? Sounds like a win-win to me!
3. Chocolate Covered Strawberry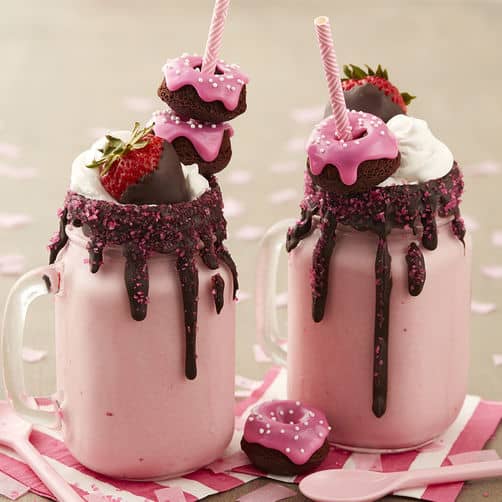 Update your favorite Valentine's treat with this indulgent chocolate covered strawberry flavored milkshake! Instead of just a plain strawberry milkshake, you get the addition of yummy chocolate! Make two and share one with your sweetheart for a sweet treat!
4. Nutella and Ferrero Rocher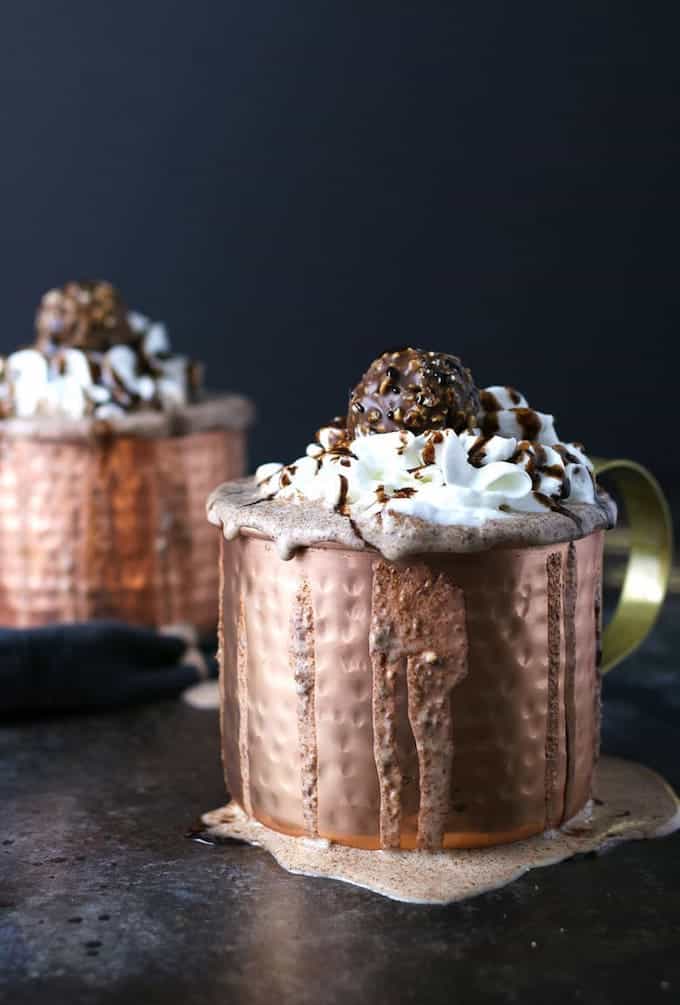 This is easily one of the most indulgent, decadent milkshakes I've ever seen. It combines the two rich, creamy flavors of Nutella and Ferrero Rocher. Try this recipe if you're looking for the ultimate fancy milkshake treat!
5. Snicker's Milkshake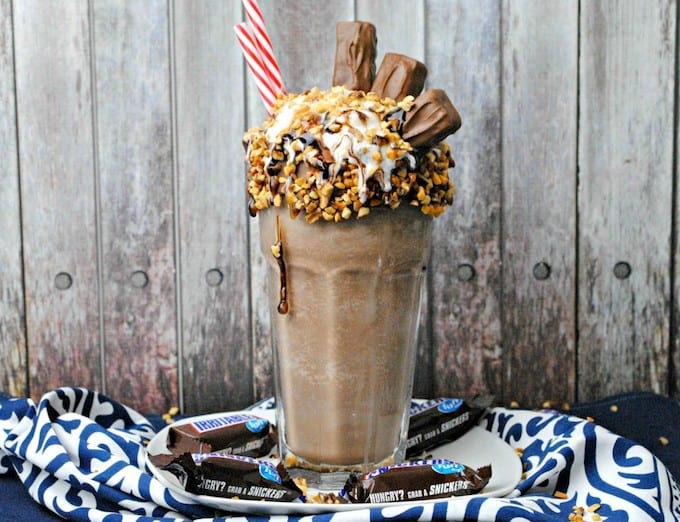 Take a yummy candy bar, mix in some ice cream, and you've got a milkshake that is sure to be a hit with everyone….unless they're allergic to peanuts! Check out the recipe here.
6. Cheesecake Milkshake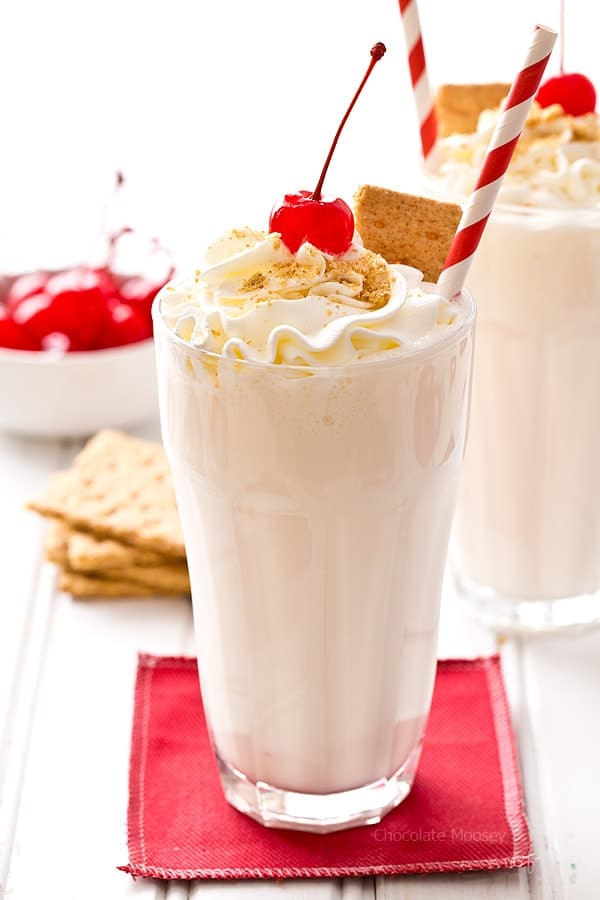 A cheescake milkshake sounds like a match made in heaven to me! All the the fantastic flavor of a cheesecake in a smooth, cool treat. Get the instructions here! 
7. Blueberry Milkshake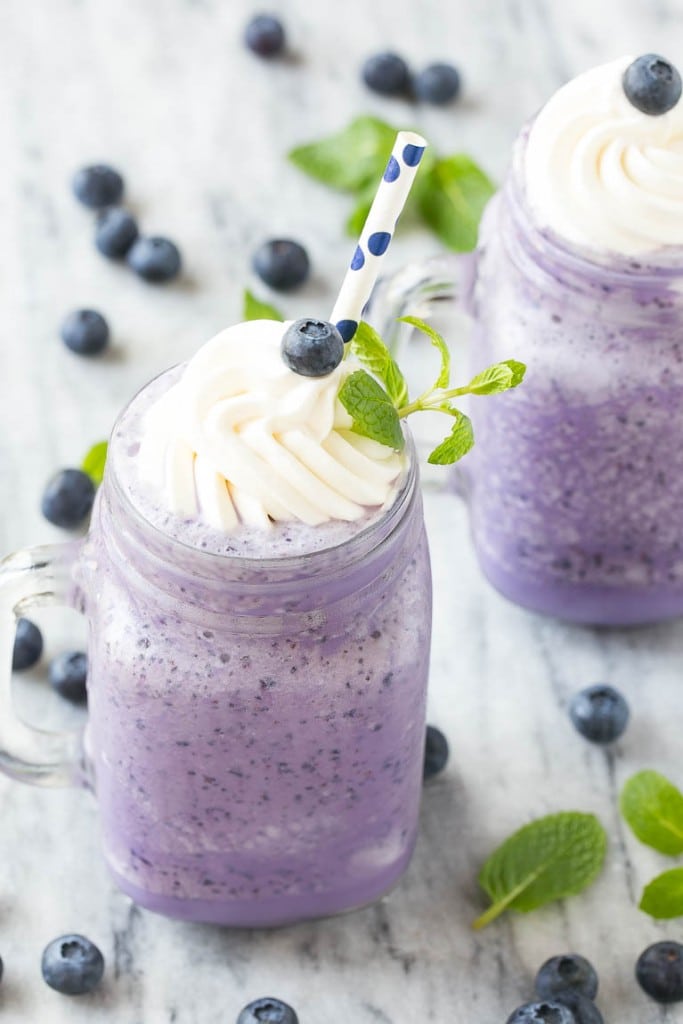 This classic summer milkshake flavor gets a fun new and slightly healthier update with this awesome recipe from Dinner at the Zoo. I love the simple ingredients and fresh taste!
8. Honey Nut Cheerios Milkshake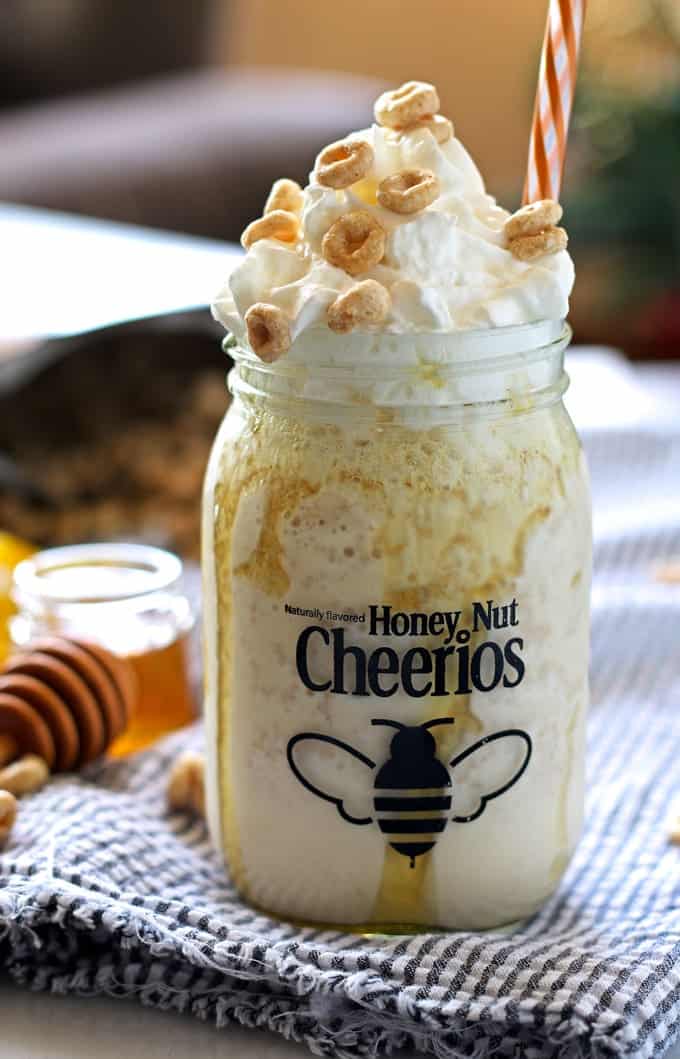 This might be one of the most unique milkshakes ever, but it's definitely a keeper! The sweetness of the honey adds a perfect touch that isn't too sweet, but still sweet enough to satisfy any die hard sweet tooth! Find the recipe here! 
9. Animal Circus Cookies Milkshake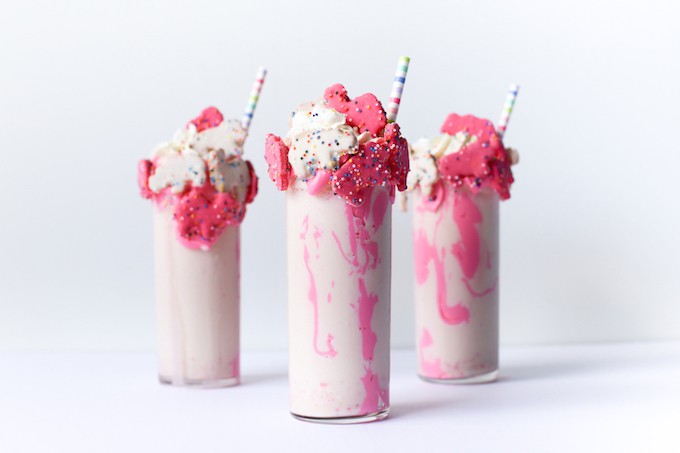 The fun colors and classic cookie make this an awesome recipe to use for the kids! But don't worry, it's totally okay if you end up loving it, too! Inspired by the classic cookie, this milkshake is a fun new twist!
10. Caramel Apple Milkshake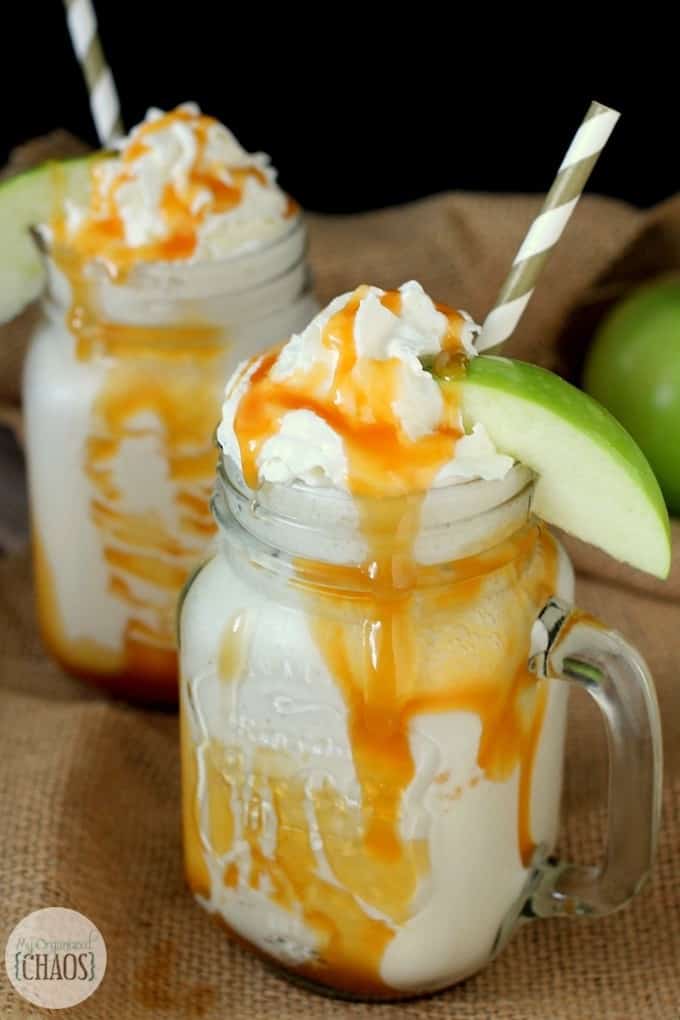 Caramel apples are a yummy but sticky treat. Turn it into a milkshake and make it a lot less messy, but just as delicious! The flavors from this milkshake are perfect for fall, summer and any time of year! Get the instructions from My Organized Chaos here. 
11. Cotton Candy Milkshake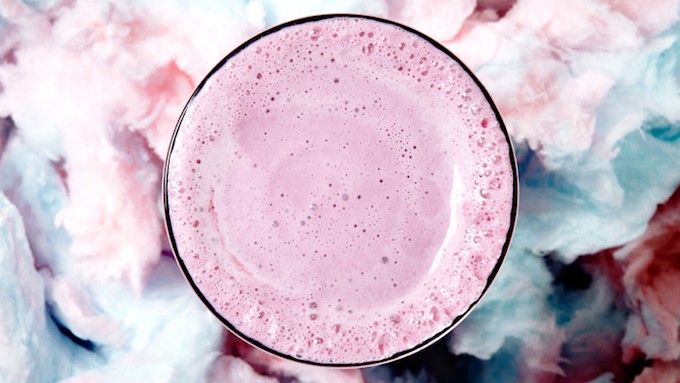 Turn your favorite fair food into your new favorite milkshake with this colorful and tasty recipe from Bite Me More! I love the pretty colors and the sweet cotton candy flavor! Get the recipe here!
12. Banana Split Milkshake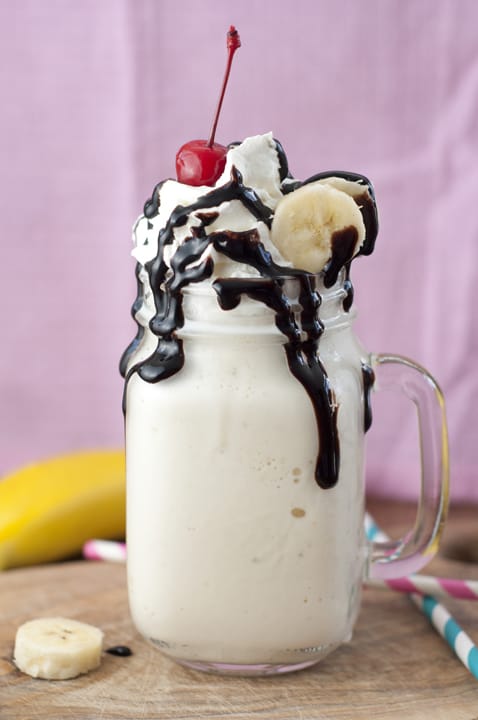 A banana split is usually found alongside milkshakes on ice cream parlor menus, but have you ever thought of combining them into one marvelous ice cream creation? Thankfully, someone did and you can try this recipe out on your own and have the best of both ice cream treat worlds!
13. Salted Caramel Snickerdoodle Milkshake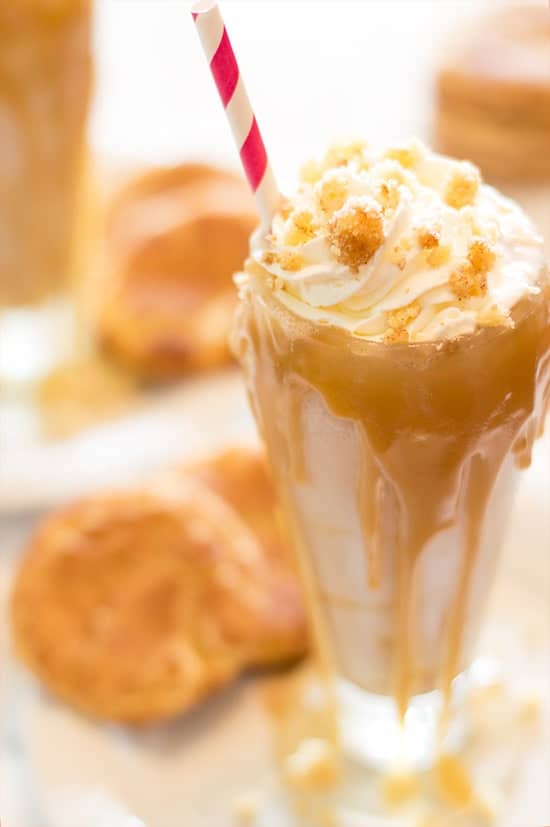 One of the most popular cookies ever, the snickerdoodle, gets a fantastic makeover with this milkshake recipe! Add in the salted caramel and you have a treat that is bound to please everyone young and old! Instructions and ingredients can be found here. 
14. Chocolate Chip Cookie Dough Milkshake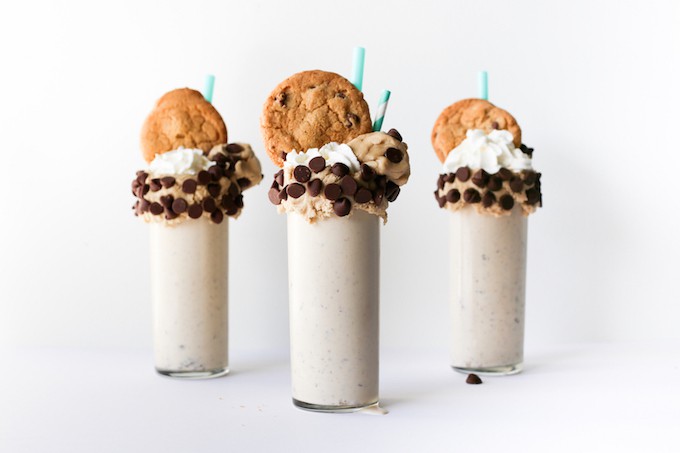 Chocolate chip cookie dough is already a great ice cream flavor, but the addition of some real cookie dough takes this milkshake to the next level! Get all the delicious ingredients and instructions here.
I think that I need to try all of these as soon as I possibly can! Which ones looks the most delicious to you?