This post may contain affiliate links that, at no additional cost to you, I may earn a small commission. Read our Disclosure Policy.
When the heat outside is close to boiling, the idea of turning on the stove or oven to make dinner is almost unbearable. Thankfully, there are so many delicious and filling salads you can make that will leave you full, happy, and not overheated from standing over the stove all day. Here are 12 fantastic salads that are perfect for summer!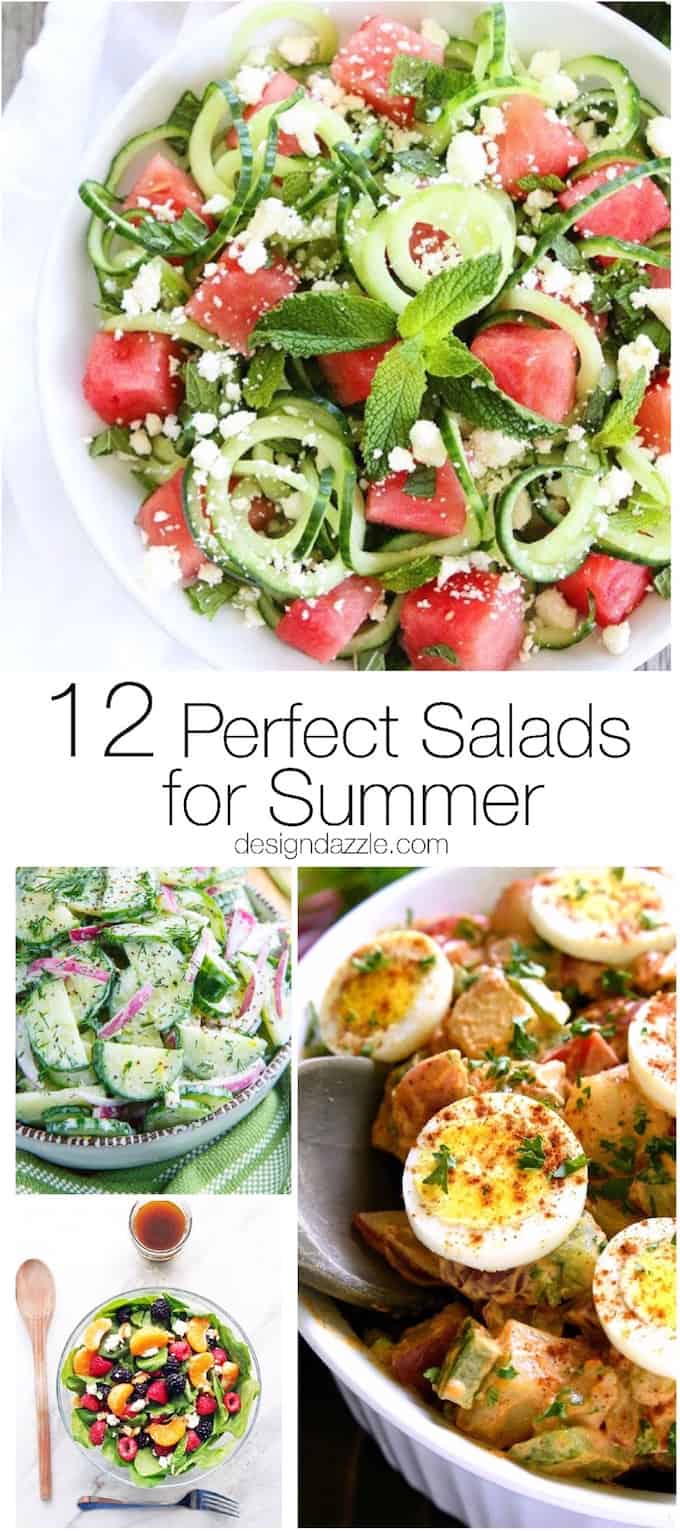 Cucumber Noodle, Watermelon and Feta Salad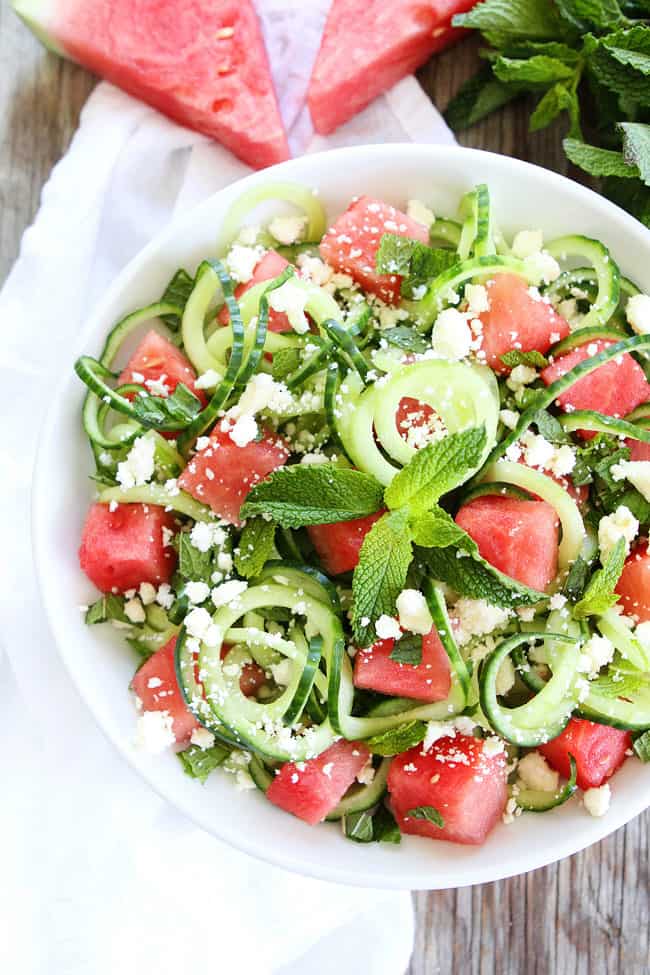 You've probably heard of zoodles – zucchini noodles – by now, but this fresh take on cucumbers by turning them into a noodle base for this salad is the perfect summer update! Paired with juicy watermelon and rich feta cheese, you've got a winning combo perfect for those warm summer night!
2. Summer Corn Salad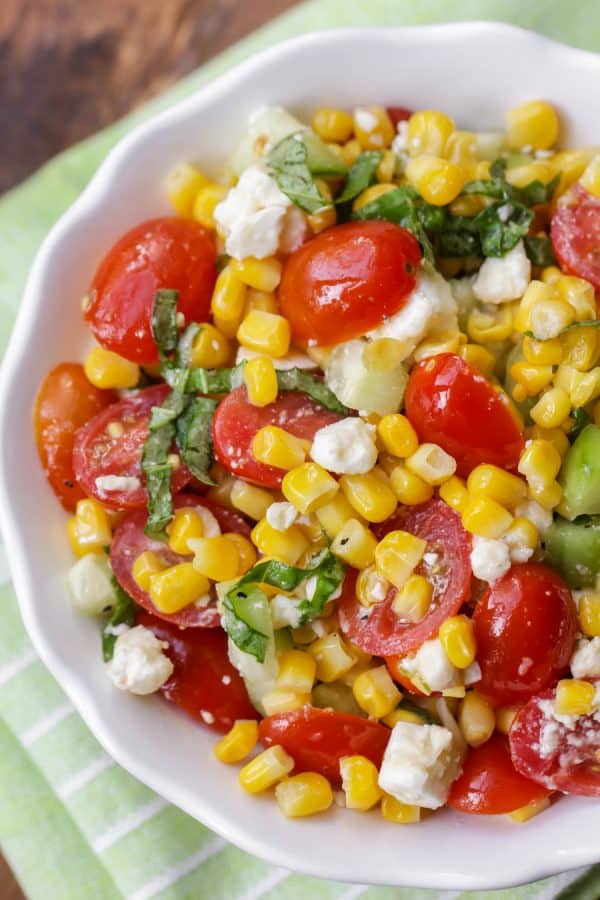 There's nothing that screams summer like grilled corn on the cob, and this salad takes the wonderful taste of fresh corn by turning it into a summer appropriate salad. This one is sure to be a hit with the whole family!
3. Chicken Enchilada Pasta Salad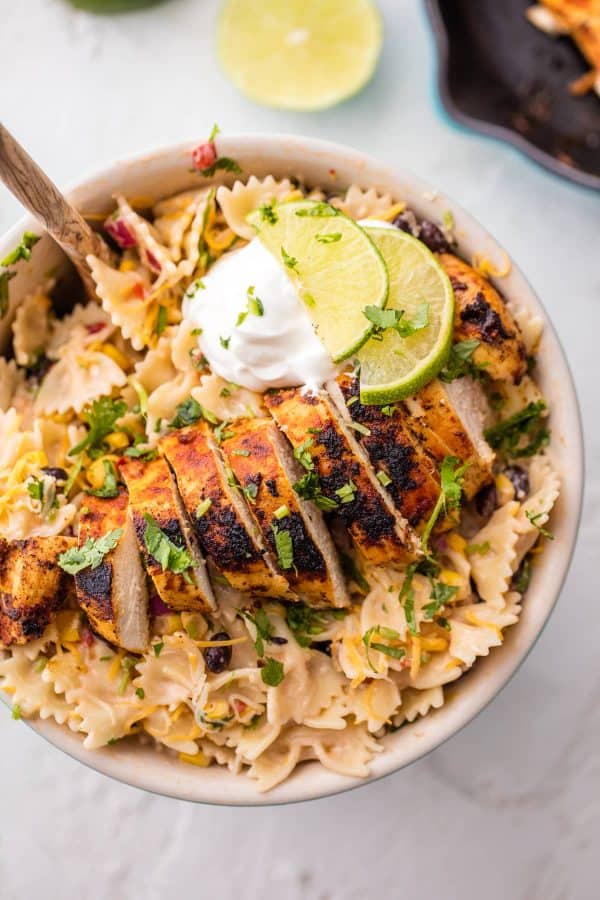 Yes, you read that right: Chicken enchilada pasta salad. All the best words and flavors rolled into one! This fantastic recipe from The Cookie Rookie hits the spot and will become a staple in your summer kitchen!
4. Strawberry Spinach Salad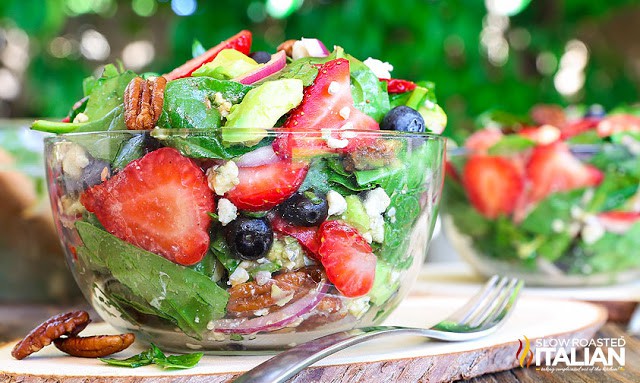 Ripe, juicy strawberry and the creamy texture of lettuce make a winning combo in this delicious salad recipe from the Slow Roasted Italian. Add in some fresh blueberries, walnuts, red onions and a few other goodies and you've got a fantastic summer combo!
5. Creamy Cucumber Salad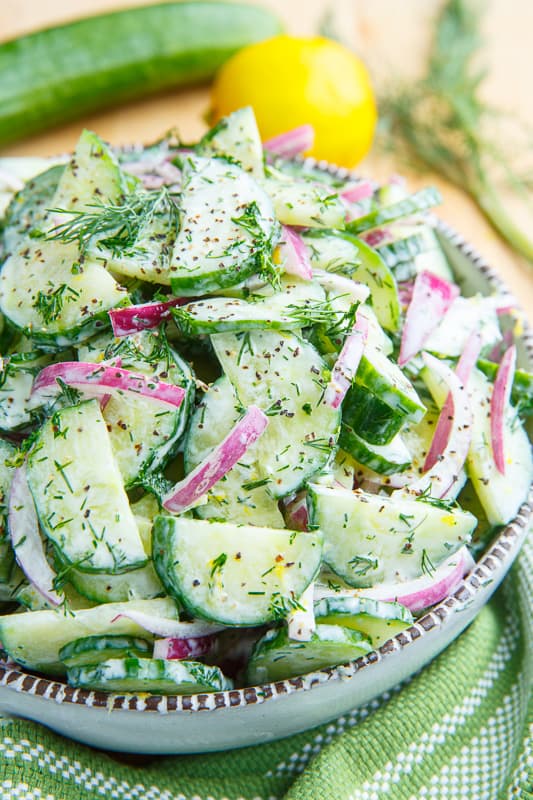 There really is just something about cucumbers that make them so refreshing and perfect for those long, hot days, am I right? This recipe is perfect for those days, and it's so easy to throw together! Get the instructions here.
6. Classic Macaroni Salad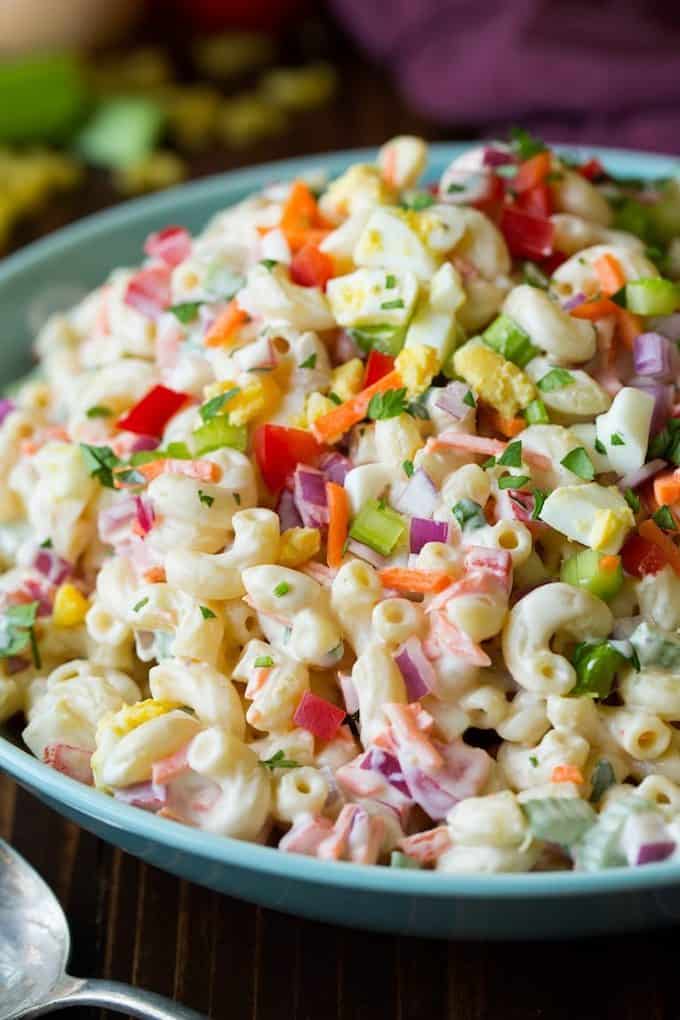 Macaroni salad is the perfect summer recipe because of it's great blend of ingredients and its ability to fill everyone up quickly! It's easy to put together and requires minimal time around the stove. Check out this great version from Cooking Classy!
7. No Mayo Broccoli Salad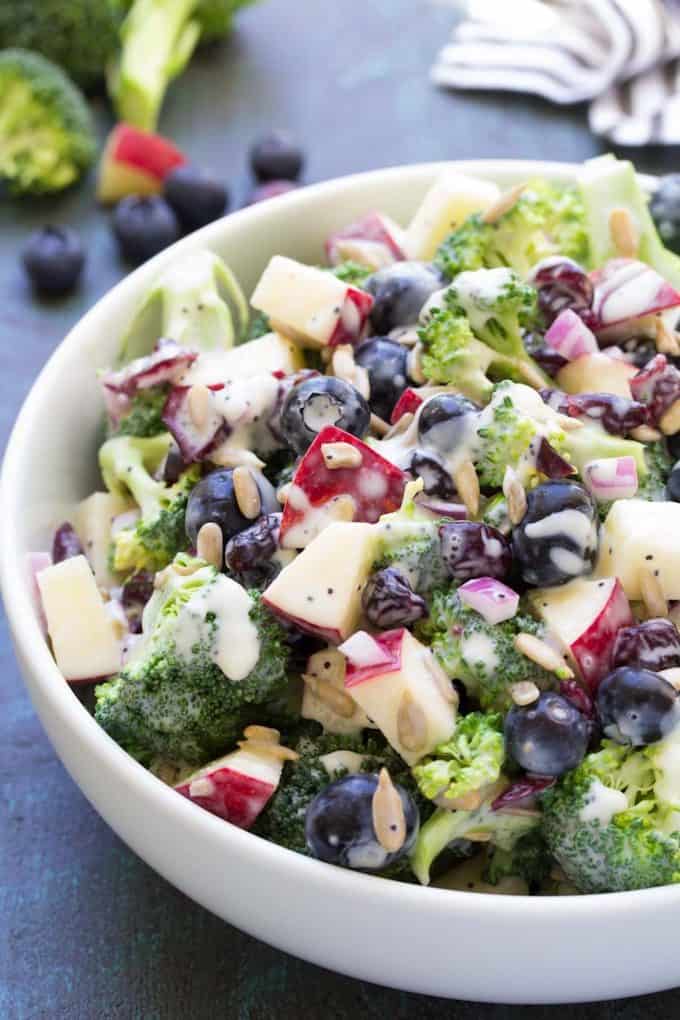 If you don't think a broccoli based salad can be delicious and refreshing, think again! This fantastic combination of fruits and veggies makes a well rounded and delicious addition to your summer recipes! Plus, having no mayo makes it a healthy option as well!
8. Cajun Potato Salad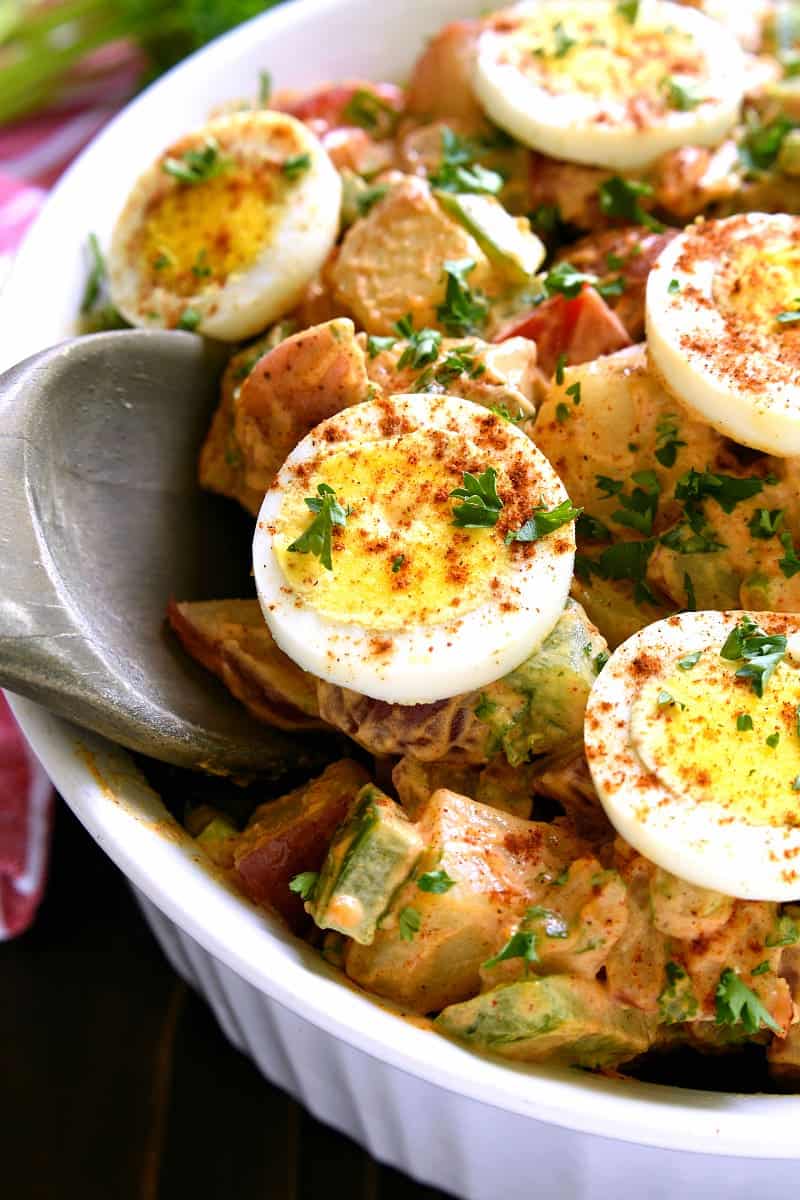 Everyone loves a good potato salad, but this Cajun spin from Lemon Tree Dwelling adds a spectacular kick that makes it a great dish for parties, barbecues, or any night of the week! Get the recipe and try it out here!
9. Berry Orange Spinach Salad with Citrus Balsamic Vinaigrette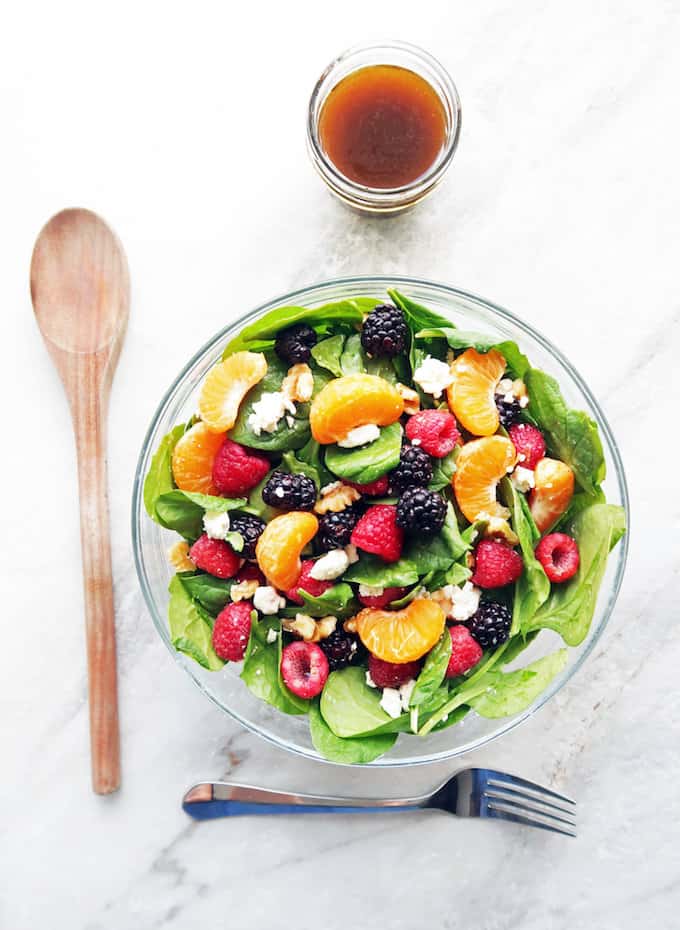 It might have a long name, but this salad recipe is bursting with scrumptious summery flavor! The mix of berries, smooth spinach, and citrus-y vinaigrette is a perfect addition to any meal, but stands alone just fine, too! Find the instructions here!
10. Chopped Greek Salad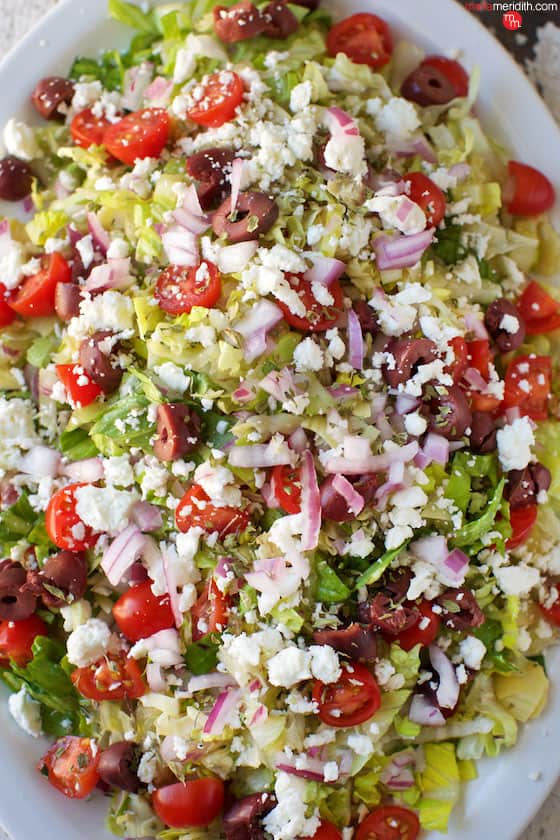 The bright, fresh Mediterranean flavors of Greece are so yummy, and this chopped and amazing salad brings them all to life in a way that is just meant to be! I love the flavors that the olives and cheese bring to this salad from Marla Meridith!
11. Honey Lime Rainbow Fruit Salad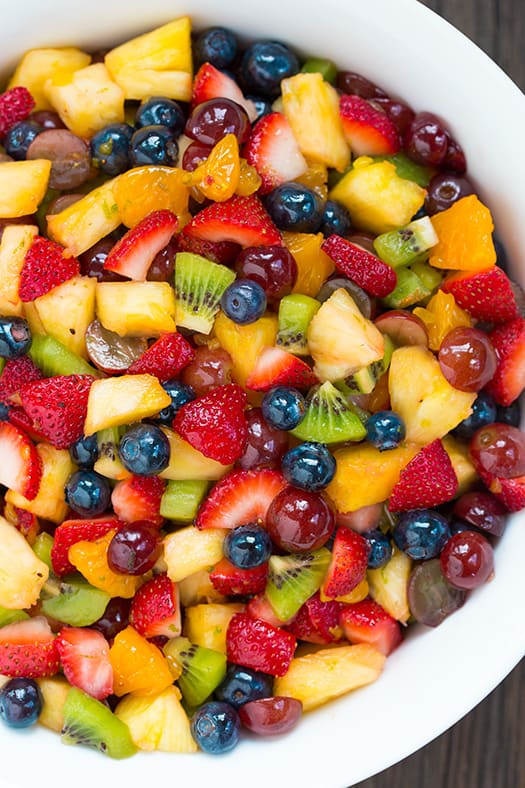 During the summer you HAVE to take advantage of all the amazing in-season fruits that are available! Toss them together and add a fabulous honey-lime dressing and you've got this summer-ready recipe complete! Get all the instructions here!
12. Peach, Feta and Pecan Salad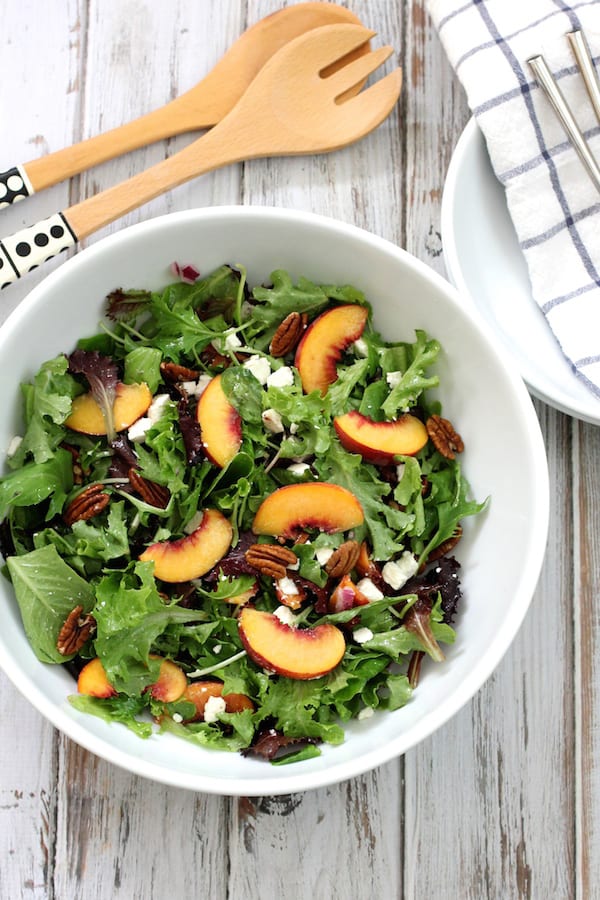 There's almost nothing I love more than a ripe, juicy peach in the heat of summer! This salad is so sweet and juicy, and the pecans make it taste almost like candy. I love the feta cheese that adds some depth to the flavor, too. It's a wonderful combination for summer!
Save
Save