This post may contain affiliate links that, at no additional cost to you, I may earn a small commission. Read our Disclosure Policy.
Did you know that blueberries are low in calories and incredibly healthy? Eating blueberries can also benefit heart and brain health, as well as help regulate and maintain blood sugar levels! Sounds pretty great right? Blueberries are one of those superfoods. You know, one of those superfoods that can do no wrong. Packed with antioxidants, high in vitamin C, and a good source of fiber, they also happen to be just as good frozen as they are fresh. So here are a dozen blueberry recipes for you to try out!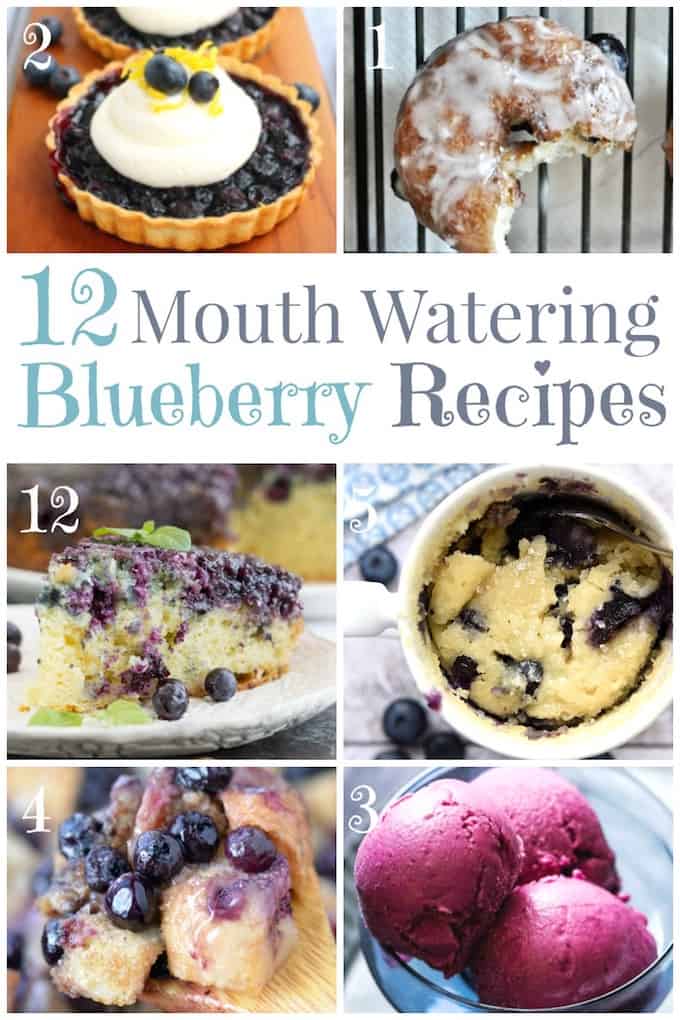 It's the thick of blueberry season and it's hard to not get caught up in all that healthy juicy goodness. There are dozens, hundreds, possibly even thousands of ways to enjoy blueberries, besides right off the plant that is! Sweet, juicy, and colorful, they make the perfect ingredient for tarts, frozen yogurt, bars and sweet rolls. Check out these 12 Mouth Watering Blueberry Recipes.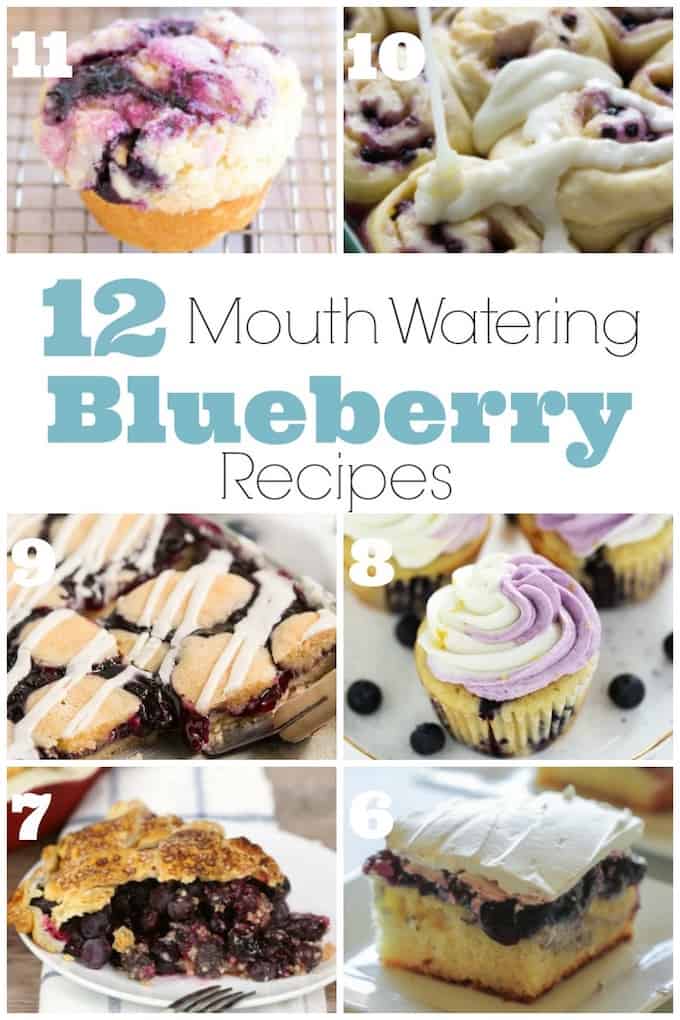 Are you a big blueberry fan? Do you think that your family would enjoy these yummy blueberry recipes? I can't wait to try them out!
If you like these delicious blueberry recipes, check out some other yummy and healthy dessert ideas here!