This post may contain affiliate links that, at no additional cost to you, I may earn a small commission. Read our Disclosure Policy.
As you know, fall is one of my very favorite times of the year! One of my most favorite parts is that it's very easy to decorate in the fall. Mother nature provides us with a wonderful backdrop of amazing colours and textures, and once the weather turns a bit cooler, and the skies a bit darker, it's great when we have an excuse to bring all of that glorious décor indoors.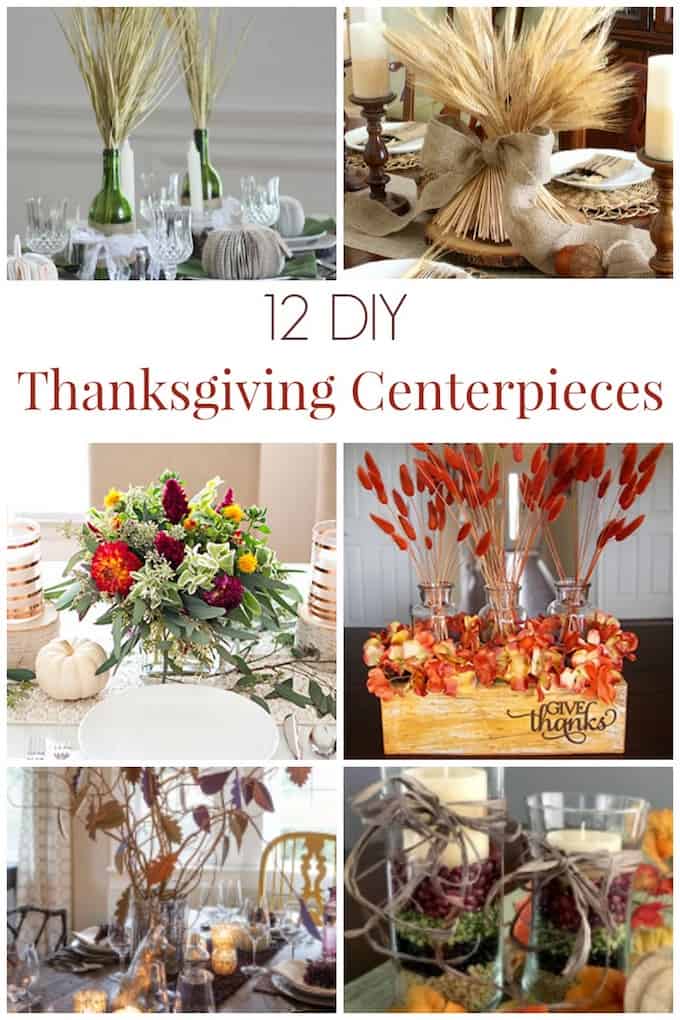 Thanksgiving happens to be the quintessential fall Holiday… and I'm totally okay with it! The décor remains simple, somewhat rustic, and the focus is on the bounty of the food and the grace and giving and thankful spirits among us and our neighbours. Here are 12 Beautiful DIY Thanksgiving Centerpieces to decorate our tables with when sharing our bounty with our loved ones this month!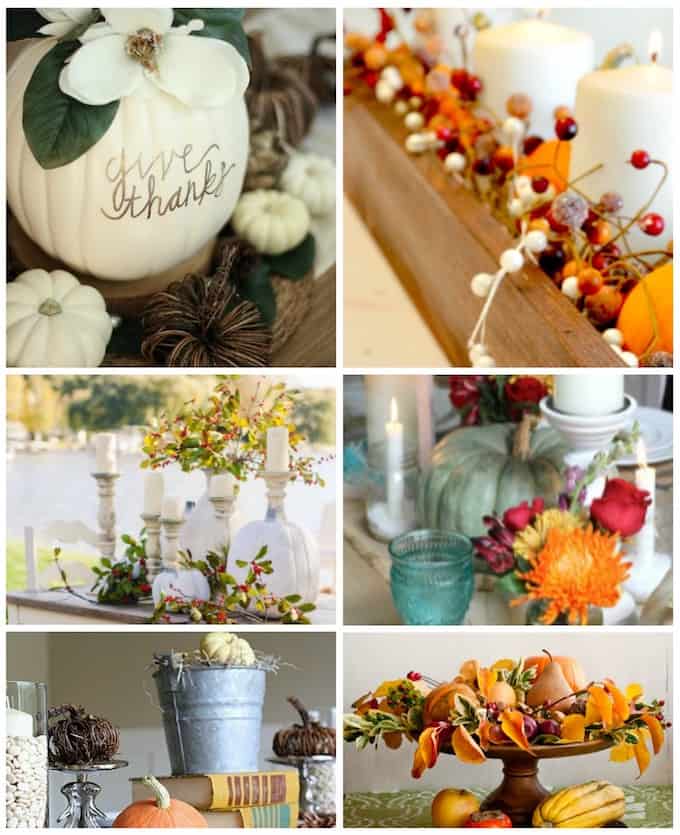 Which one of these are you excited to put on your table in a few weeks? I can't believe Thanksgiving is in just a few short weeks. This year is flying by!
Are you in need of some more fall decor ideas? Here are some of my favorites from our site!