This post may contain affiliate links that, at no additional cost to you, I may earn a small commission. Read our Disclosure Policy.
Do you have a favorite dessert or sweet treat from a restaurant that you catch yourself daydreaming about once in a while? If so, then these 10 delicious copycat dessert recipes are perfect for you! Copycat recipes are famous recipes that people have recreated so you can duplicate it in your own kitchen! Here are some delicious famous sweet treats you can try at home instead of having to go out!
Krispy Kreme Donuts
Is there anything more delightful than a fresh, light and airy donut that's come right off the line? Just thinking about it has me drooling! Thankfully, The Worktop has recreated the perfect at-home duplicate that is sure to satisfy your craving! Get the recipe here! 
2. Nutella
Nutella is the most versatile and perfect sweet treat! It goes with just about everything – from toast and fruit to cakes and crepes, it makes the perfect pairing! It can be a little pricey if you use it a lot, so this scrumptious DIY version is the perfect alternative!
3. Ding Dong Cupcakes 
Who doesn't love a Little Debbie treat every once in a while? They're the perfect throwback to childhood, but they're not always the best decision for your waistline. With this yummy copycat recipe, you can enjoy the delicious flavors without any of the guilty feeling that comes with opening the plastic wrapper!
4. Chili's Molten Lava Cake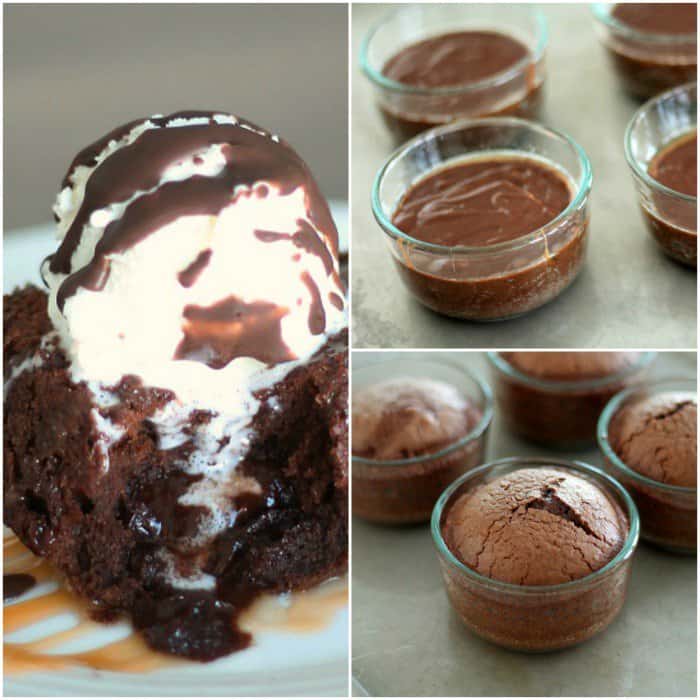 The molten lava cake from Chili's is such a decadent and delicious treat that is their most popular dessert. Who doesn't love some gooey, warm chocolate? It's even better when paired with some smooth vanilla ice cream! You can find all the instructions from Six Sister's Stuff by clicking here!
5. Girl Scout's Thin Mints
Thin Mints are one of the most popular and most delicious cookies that the Girl Scout's sell. They are the perfect balance between a cool mint and a rich chocolate flavor. Sometimes the craving for a Thin Mint is strong, but it's the wrong time of year and they aren't available. In that case, this fantastic recipe will satisfy that craving in a jiffy with it's re-creation of the classic Girl Scout cookie flavor!
6. Dairy Queen Ice Cream Cake
There's no doubt that Dairy Queen makes some amazing ice cream cakes! They're the perfect treat for any party, and Sarah from All Things With  A Purpose has created the recipe for the perfect Dairy Queen Ice Cream Cake duplicate! Keep this in mind for your next get together!
7. Cinnabon Cinnamon Rolls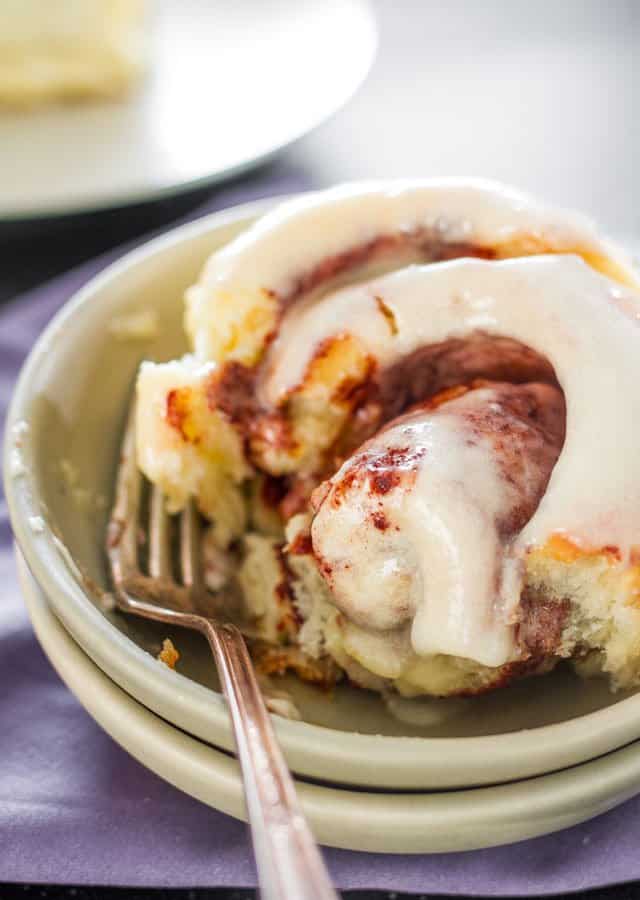 There's nothing more tempting than the smell coming from the Cinnabon in any mall or airport! It's almost impossible to resist the gooey and warm pastry. Thankfully, this copycat recipe  from Jo Cooks is the perfect solution for when the need for a Cinnabon hits while you're at home!
8. TGI Friday's Vanilla Bean Cheesecake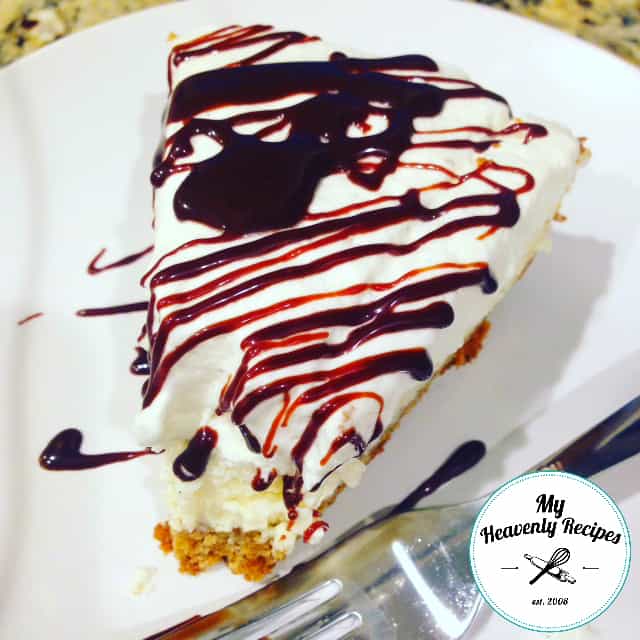 Isn't cheesecake one of the best inventions ever? And the vanilla bean version from TGI Friday's is definitely a contender for one of the best recipes out there! This recreation of the scrumptious combination is sure to be a hit with family and friends anywhere!
9. Almond Joy Bars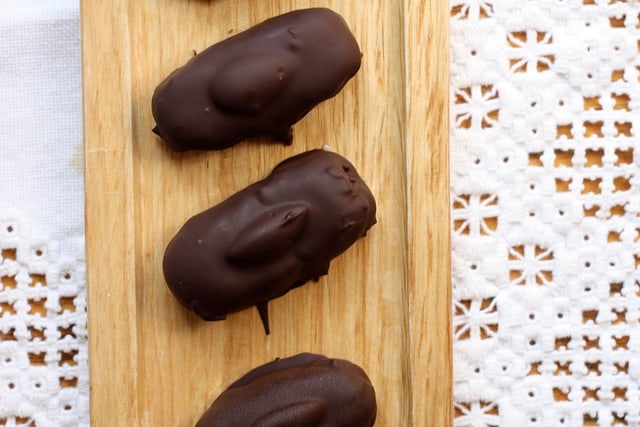 The combination of coconut flakes, chocolate, and a crunch almond is so evocative of a summer day on a tropical beach, and it's what makes Almond Joys so wonderful! Creating them in your own kitchen is a fun and simple recipe that tastes just like – if not better than- the original! Get the recipe from Joy the Baker here! 
10. Papa Muphy's Cinnamon Dessert Pizza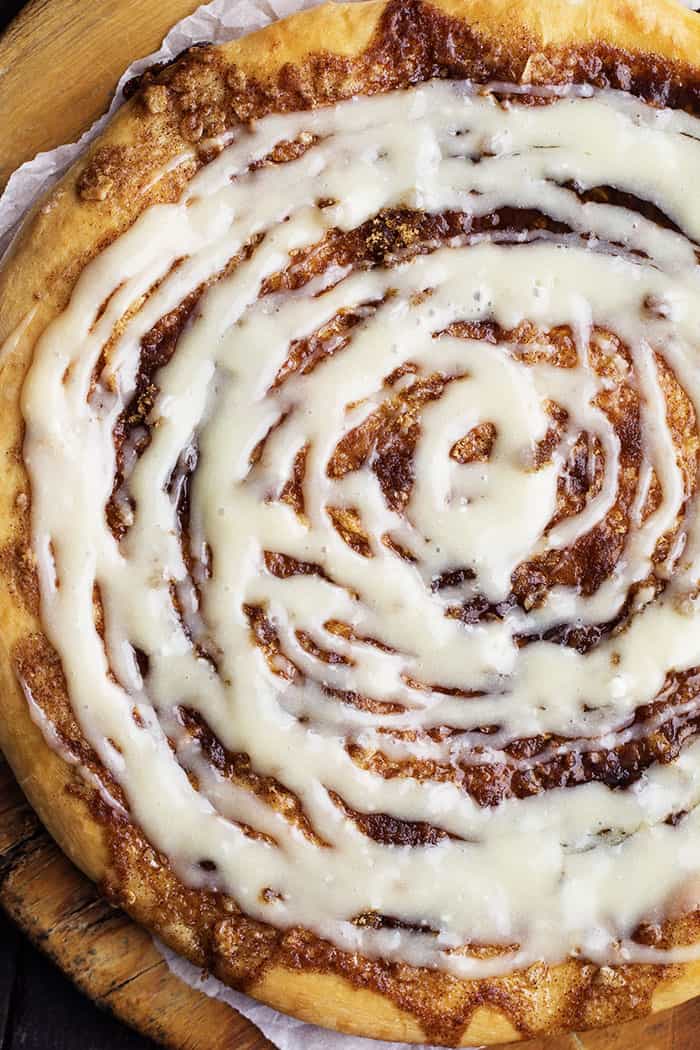 Pizzas plus dessert? It's two of the greatest things put together, and it takes fabulous! The sweet cinnamon and icing paired with the handheld-friendliness of the crust makes this one of the best options for any party or event! Find all the instructions here!
There are so many yummy sweet treats out there that can be recreated at home! Do you or your family have any favorite copycat recipes you use? Let me know!


Save
Save
Save
Save