This post may contain affiliate links that, at no additional cost to you, I may earn a small commission. Read our Disclosure Policy.
This time of year is full of fun, friends and lots of activity.
It's also a great opportunity to get to know your neighbors by spreading some Halloween cheer.
Delivering You've Been Boo'd treats to friends and neighbors has become a popular tradition that you can enjoy watching spread through your entire neighborhood.
It's a wonderful season, but also a very busy one.
So we've rounded up these creative and fun ideas to make Boo'ing your neighbors a little bit easier.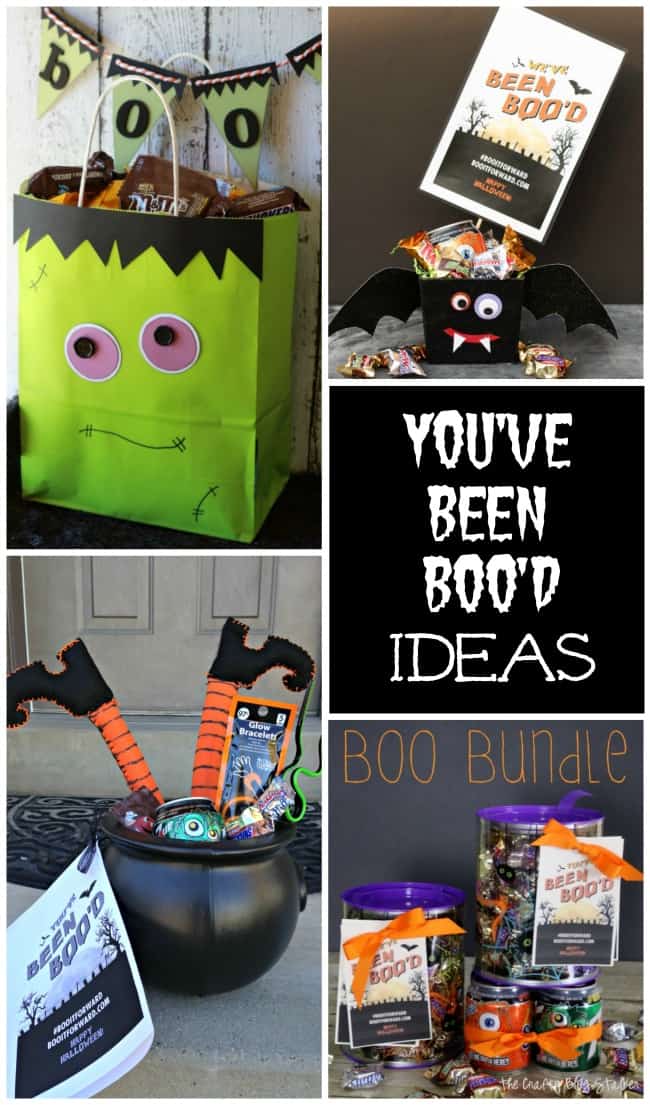 This fun monster treat bag from Summer Scraps will bring the Boo! back into your Halloween fun.
And this fun candy corn themed printable from Frog Prince Paperie is too cute not to make.
For a cauldron full of Boo-ing fun, check out The Stylish Nest.
The Crafty Blog Stalker shares with us a clever way to bundle your Boo!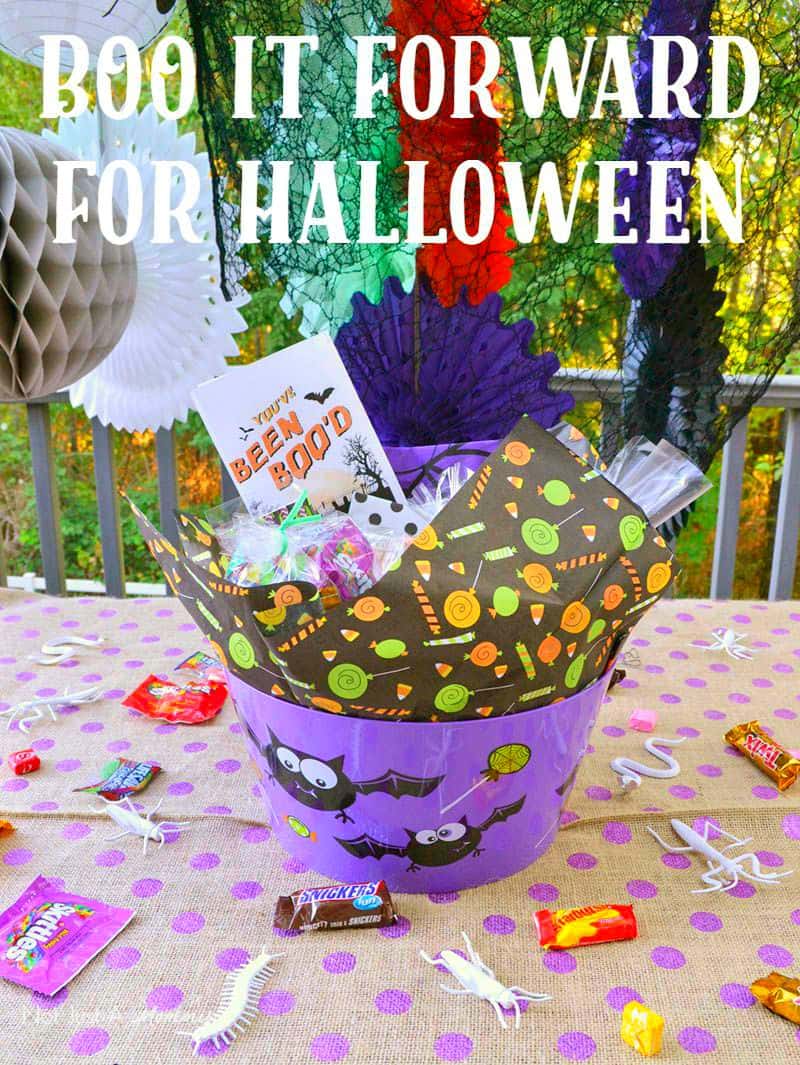 Not Just A Mommy shares a fun idea for combining a fun party with friends and helping everyone to get their Boo on!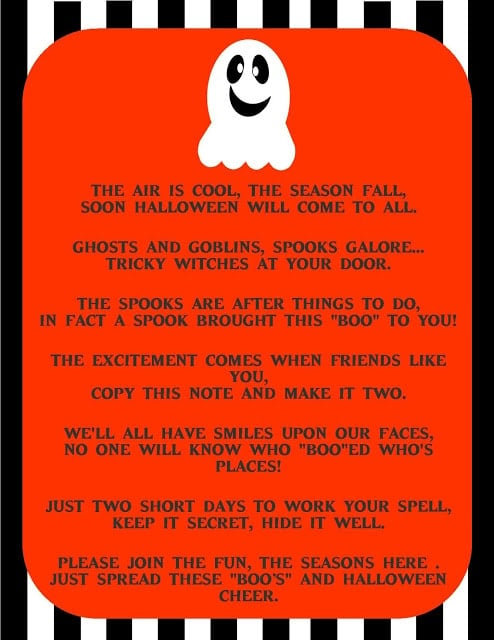 BellaGrey Designs has created this adorable free printable that includes a cute little poem to attach to your treat.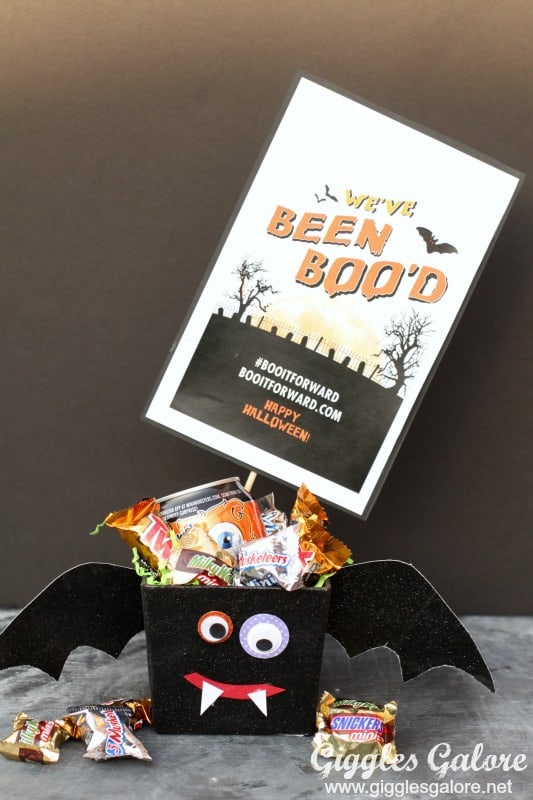 And this batty little Boo Kit idea from Giggles Galore is just adorable.
This fun printable from The Quiet Grove is perfect with your homemade treats.
This colorful printable from Our Thrifty Ideas is sure to cast a happy spell on the friends receiving your treat.
This fun little poem comes from Dimple Prints and is a free printable that also comes with some treat ideas.
And if you're looking for a fun treat to make to include with your Boo! package, Mommy Crusader has shared her recipe for her puffed rice pumpkins.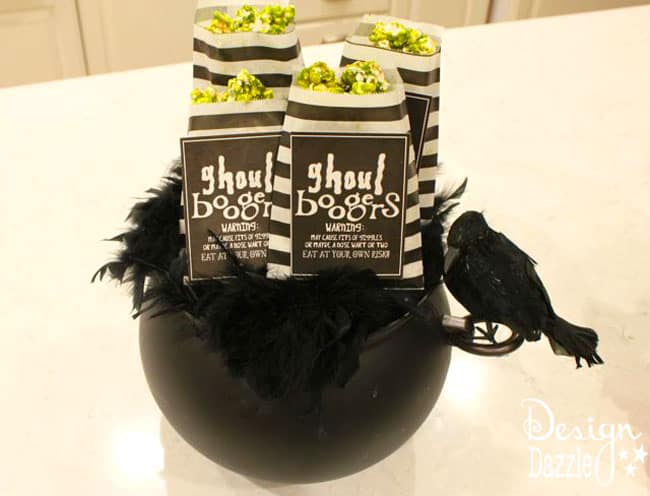 These Ghoul Boogers for Halloween are also a great idea for booing your neighbors!
Not enough time to make your own fun Halloween decor?
These Halloween decor pieces will do the trick!
These skeleton block signs are also a great way to spread Halloween madness!


Save
Save