This post may contain affiliate links that, at no additional cost to you, I may earn a small commission. Read our Disclosure Policy.
Remember my fun Springtime in Paris Party from not too long ago? Today I'm sharing a spring craft that was the door decor for that theme. It has the same colors and Parisian feel of that fancy, feminine party. As I was deciding what to do for my Springtime in Paris Party, I remembered I had a bunch of umbrellas left over from my Mary Poppins Party. Since I'm all about repurposing and reusing what I already have, this idea was perfect!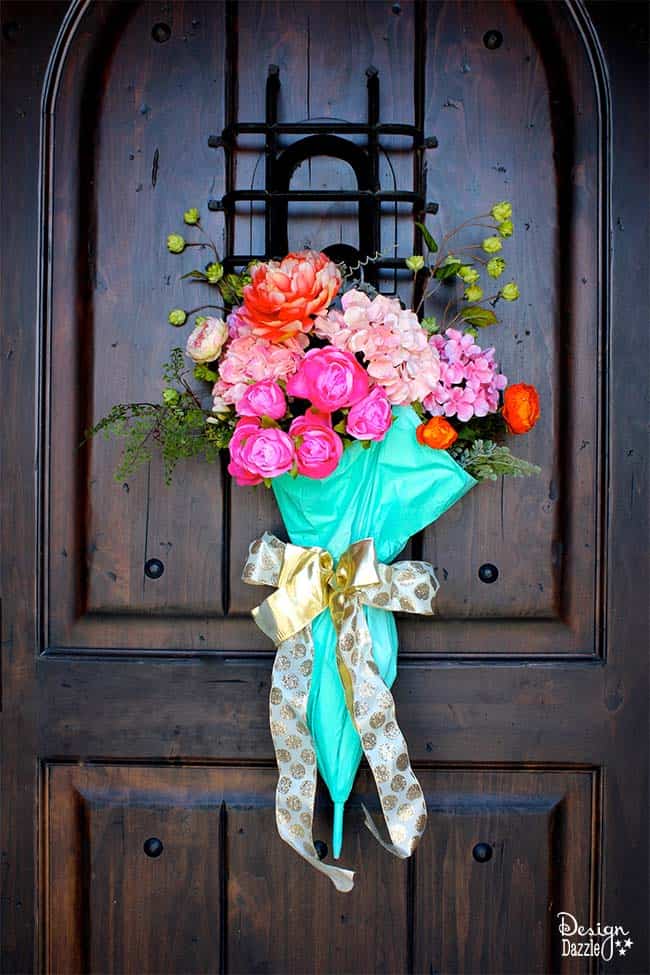 This bright, fun umbrella is a great addition to the Springtime in Paris Party, or it would be great spring decor on its own! I hope you enjoy this umbrella door decor. What better way to welcome the April showers!

Supplies:
large umbrella
white spray paint
acrylic craft paint in your choice of color (I used Craft Smart Ocean Breeze and Craft Smart Pink Rose on another)
foam paint brush
faux flowers of your choice
Step 1: Prime the umbrella with a coat of white spray paint. This helps to make the paint really pop, since the umbrella is so dark. Make sure to cove the umbrella completely and evenly. In the photo above, you can see that I did not do a primer coat of spray paint. This was my first attempt and I was experimenting with the pink. You can see that the craft paint did not cover as well and it was difficult to cover every spot of the umbrella.
Step 2: Once the primer coat has dried, use a foam brush to paint the acrylic craft paint directly onto the umbrella. Paint the whole top of the umbrella until it is completely covered. I decided to paint two coats for more even coverage and so it would appear less streaky. Let the first coat dry before you paint on the second coat. In the photo above, you can really see what a difference two coats of paint can make! (***Unfortunately, the acrylic paint does NOT adhere to the umbrella very well. It cracks. There may be a better option.) But if it's not getting a lot of "handling" it's probably fine.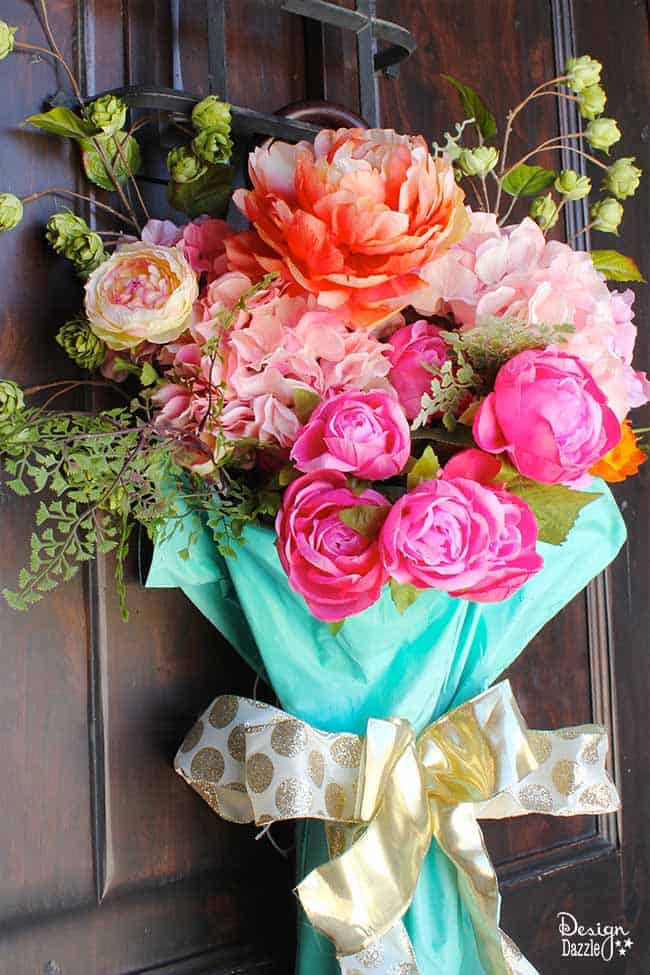 Step 3: Fill the umbrella with stems of beautiful faux flowers! I found all of these flowers at Michaels. They looked so Parisian and spring-y to me! You can arrange your flowers however you like. Be sure to use some packing peanuts, tissue or something to stuff the umbrella with if your flowers don't want to stay in place.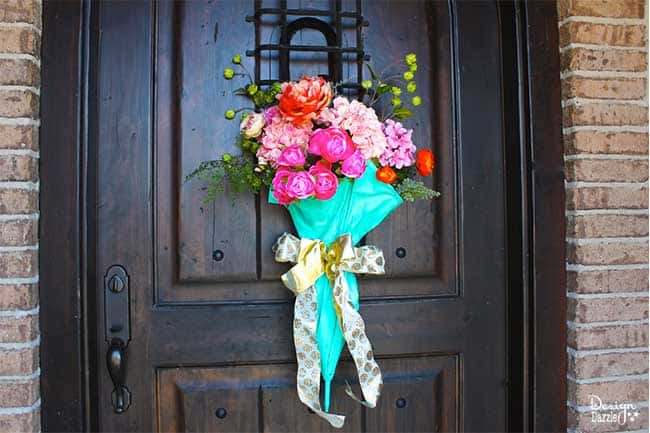 Step 4: Finally, hang the umbrella on the door. This door had an iron grille that I could hang the handle on. I would suggest using a wreath hook or command hook of some sort. Just make sure it is securely attached or hanging and won't fall off or tip over!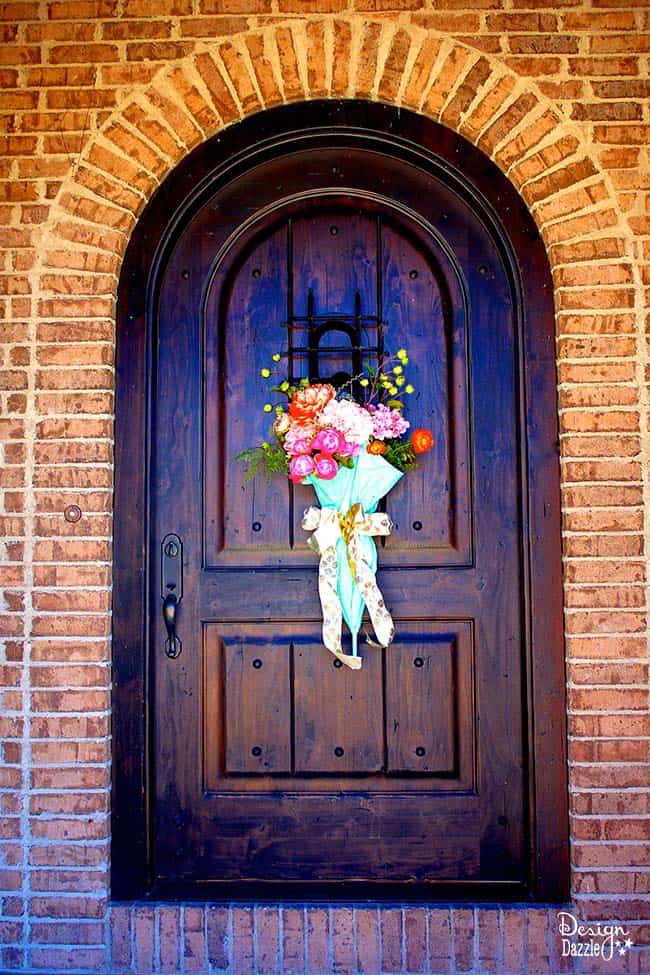 I love this cute repurposed umbrella door decor! I hope it brightens up your springtime!