This post may contain affiliate links that, at no additional cost to you, I may earn a small commission. Read our Disclosure Policy.
I've been a candy connoisseur my whole life. Eating and tasting many candies and lots of candy bars. One of my favorites is an Almond Joy. It's just pure deliciousness. A shared candy bar is the best. Almond Joy is very easy to share right up there along with the Reeses Peanut Butter Cup.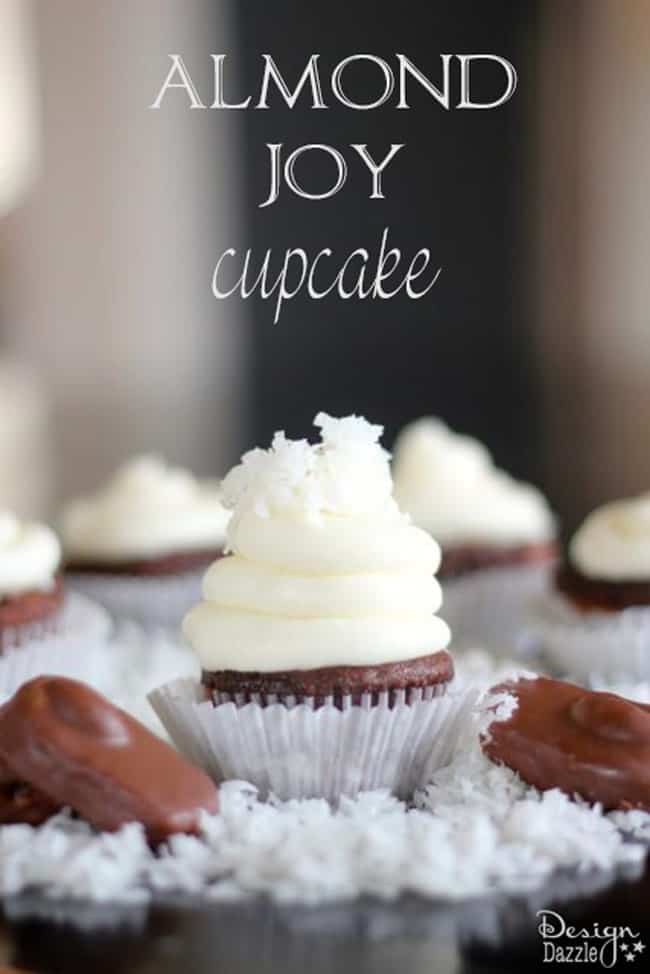 I saw this recipe online for Almond Joy Cupcakes by Confessions of a Cookbook Queen. And boy did they look yummy. So I decided to go for it and make her recipe. It really is like eating an Almond Joy in cupcake form! Almond extract was the perfect ingredient for the frosting. It's just what a good buttercream needs for a cupcake like this.
Recipe for Almond Joy Cupcakes
Cupcakes:
2 cups flour or gluten free flour
2 cups sugar
1/2 teaspoon salt
3/4 cup Dutch process cocoa powder (I used Hershey Special Dark)
1 1/2 teaspoons baking powder
3/4 teaspoon baking soda
4 eggs
1 Tablespoon vanilla
1 cup buttermilk
1/2 cup (1 stick) salted butter, melted
Buttercream:
2 sticks salted butter, slightly softened
1/4 cup heavy cream
4 cups powdered sugar
2 teaspoons pure almond extract
Ganache:
4 oz semi sweet chocolate, roughly chopped (or I used chocolate chips)
1/2 cup heavy cream
1/4 cup light corn syrup
2 cups sweetened, shredded coconut, for garnish
Instructions
Preheat oven to 350. Line 24 muffin tins with cupcake liners and set aside.
In the large bowl of a mixer, combine flour, sugar, salt, cocoa powder, baking soda, and baking powder. Combine with a whisk. Add eggs, buttermilk, and melted butter. Mix on low for 30 seconds. Scrape the sides of the bowl and increase mixer speed to medium — beat for 2 minutes. Batter will be thick (and yummy. not that I'd ever eat raw batter).
Fill cupcake liners 2/3 full. Bake cupcakes 15 – 20 minutes or until tops spring back when lightly touched.
While cupcakes bake, make your ganache: In a microwave safe bowl, combine chopped chocolate and heavy cream. Microwave for a couple minutes, stopping to stir every 30 seconds. Once the mixture is smooth, remove from microwave and stir in corn syrup. Place bowl in refrigerator until the ganache is thickened.
Prepare buttercream: In the bowl of your mixer, beat butter, almond extract and heavy cream on medium speed until smooth and combined. Turn mixer speed to low and slowly add powdered sugar until barely mixed in. Increase speed to high and beat for about a minute, until 

light

 and fluffy. Frost cupcakes, top with a spoonful of ganache and coconut.
Notes
If you want extra high frosting on your cupcakes, double the frosting recipe.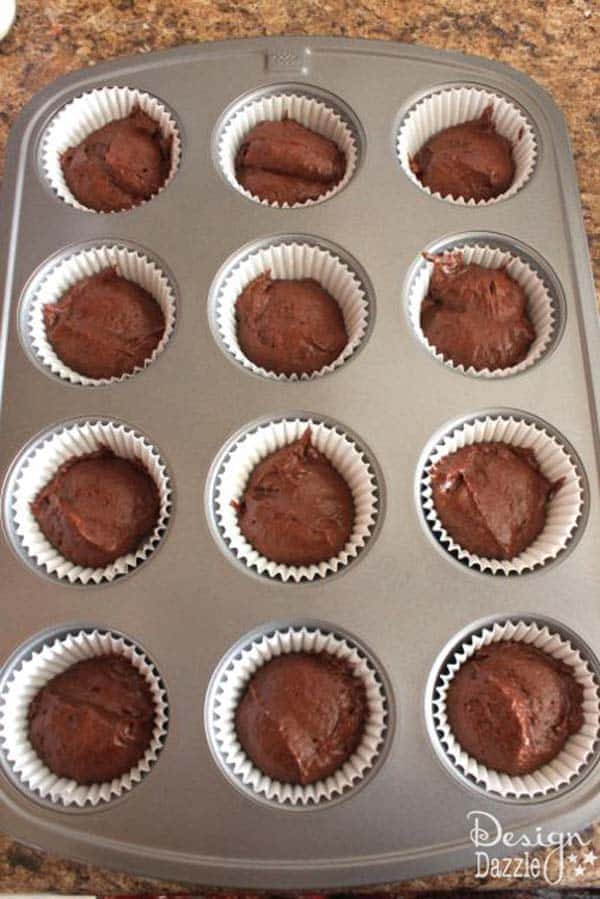 The batter was like a very thick pudding. Using an ice cream scoop to measure the batter into the cupcake baking liners was an easy way to do it!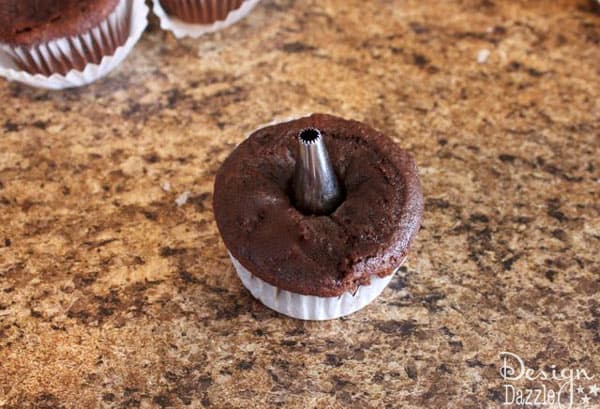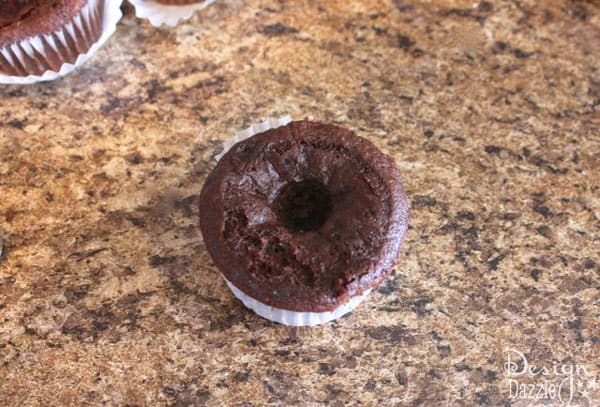 So a few little tweaks that I changed to the recipe. I used an icing tip to remove part of the middle of the cupcake. These little cake morsels are tasty so quickly gobble them up!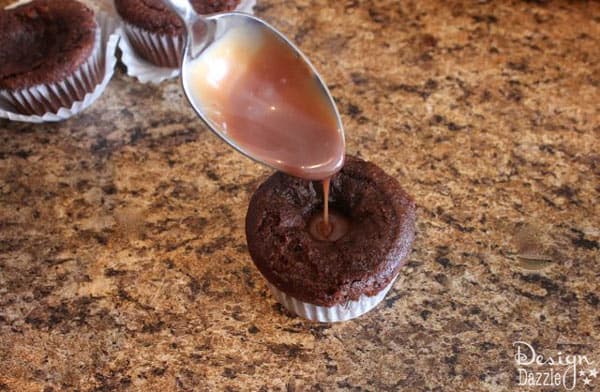 Instead of using the ganache for the top of the cupcake, I filled in the middle part with ganache. The cupcake looked a little cleaner this way. I would say it ends up being about 1 teaspoon of ganache inside the cupcake. So not too much!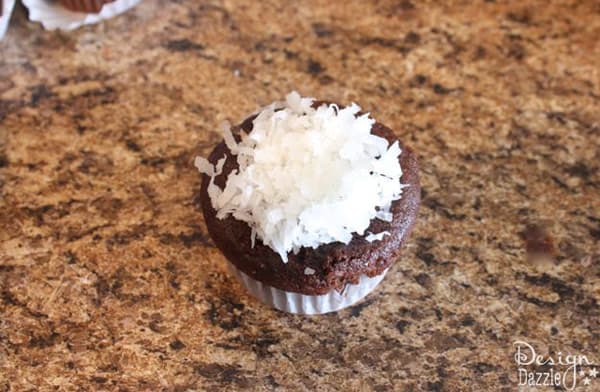 Sprinkle the coconut on top of the ganache and before you frost the cupcake. Then sprinkle a little more coconut on top of the icing.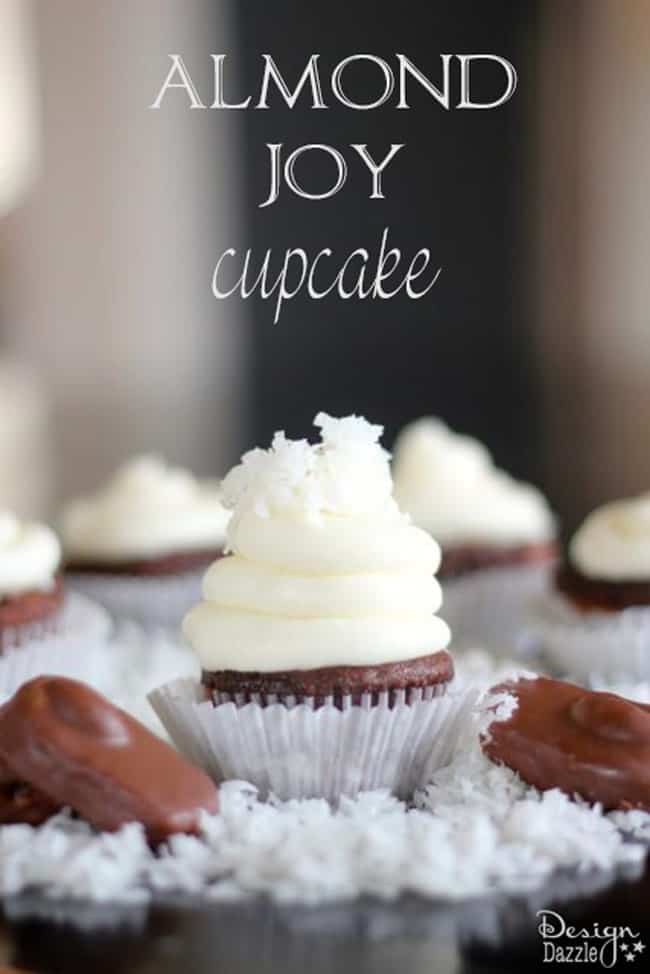 This is such a mouthwatering cupcake that tastes just like an Almond Joy!
I shared this yummy Almond Joy Cupcakes recipe over at TGIF a while back so it's about time I shared it here with my readers!


Title:
The Yummiest Almond Joy Cupcakes
Mentions:
almond joy cupcakes, cupcake recipe, recipe
Keywords:
almond joy cupcakes
Last Updated:
July 31, 2020