This post may contain affiliate links that, at no additional cost to you, I may earn a small commission. Read our Disclosure Policy.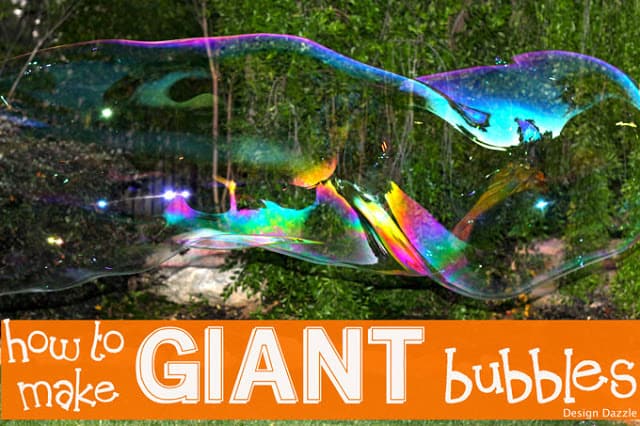 Last years Summer Camp I shared a tutorial on how to make a giant bubbles kit, giant bubbles wand I share the spectacular GIANT bubbles recipe.
In case you missed it, you can find instructions on how to make a super giant bubbles.
Watch the video on how-to make Spectacular GIANT bubbles with recipe!
Giant Bubbles KIT…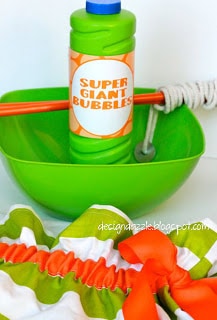 a super giant BUBBLE WAND …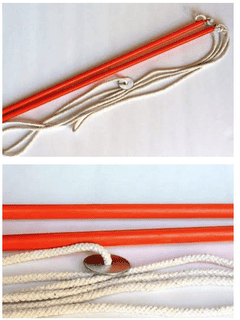 FREE PRINTABLES…
This post contains affiliate links at no additional cost to you. For further information, please see our disclosure policy.
and the super giant BUBBLE RECIPE (complete with the SECRET ingredient)…
Spectacular Giant Bubble Recipe:
I used Dawn (blue) dish washing soap. The recipe is cloudy at first but
gets clear after a day or so. Stir occasionally to help dissolve the
cornstarch. If you want your bubbles to have more staying
power, add the SECRET INGREDIENT… a tube of personal lubricant. Yes, that is correct!!! Mix one tube (3 oz.) of personal lubricant with 1 cup of very warm water – mix well. After it cooled I added the water/lubricant to the above recipe. The lubricant was purchased at the dollar store. This recipe is the exact solution we
used to make the giant bubbles including the addition of personal
lubricant.
optional:
J-Lube This is what vets use for obstetrics for pets. I know it sounds weird but you can mix this with water and use this instead of the personal lubricant. The bottle is under $20 and can be used to create hundreds of gallons of bubble solution (so it is quite a bit cheaper than personal lubricant). Mix 1 teaspoon with 12 cups of water and use this in the bubbles recipe with no added personal lubricant. Experiment with how much J-Lube powder to add to the water.
TO PURCHASE THE WAND & BUBBLE SOLUTION:
Bubble Wands & Bubble Solution
I found this item on Amazon that sells the wands already made and the bubble solution for giant bubbles. No DIY or bubble making recipe. It's already done! The product has received excellent reviews. As of this post date it is under $20 with free shipping for prime members.
Tips for making giant bubbles:
1. Humidity is your friend when making giant bubbles. Check a weather site for your local humidity levels and what time has the highest humidity. In my area, morning and evening have high humidity.
2. Extremely hot days and insects are not good for giant bubbles.
3. Do not get dirt, bugs, etc in your bubble solution. Dirty bubble solution will not work.
4. A gentle breeze is helpful. Sometimes you need to move slowly when making giant bubbles.
5. The personal lubricant is VERY IMPORTANT when making giant bubbles.
6. The cornstarch doesn't completely dissolve in the solution. This is not a problem. You can still make bubbles with the cornstarch at the bottom of the solution. I occasionally stir.
Make sure to visit our Summer Camp series.
There are many amazing ideas and projects for summertime fun with kids. Click on the banner below.

Save
Save