This post may contain affiliate links that, at no additional cost to you, I may earn a small commission. Read our Disclosure Policy.
Hi Everyone – Lowri from PaperVine here. PaperVine is a fun, crafty blog packed full of great papercrafting ideas and tutorials with the odd kids craft and cooking tip thrown in! I live on a vineyard in Marlborough, New Zealand with my husband and three young children and I am thrilled to be a guest here at the Design Dazzle Summer Camp.
Here is a a fun activity for a Summertime Camp, party or sleepover – a necklace made from paper beads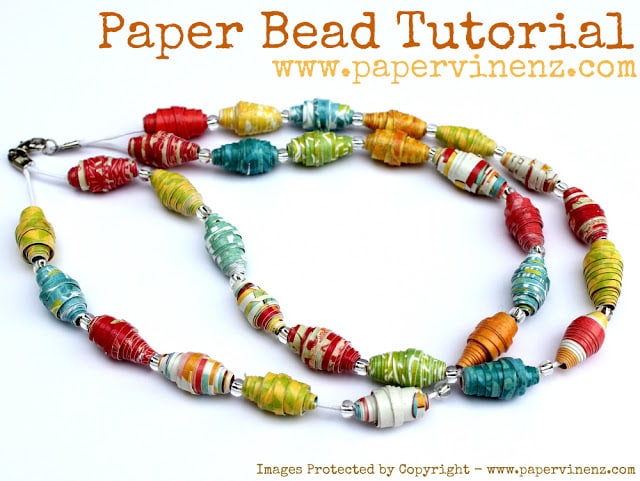 First, using a sharp knife or scissors, cut your paper to the shapes shown below. I like to cut a 11.5″ template from an old cereal box and then draw multiple images by tracing onto scrapbook paper lightly with a pencil. Then use a knife or scissors to cut out (your kids may be able to do this depending on age – but you DO need to be reasonably accurate).
Using a cocktail stick, wrap the wide end of each strip around tightly and secure using a tiny spot of glue (I used Tombow liquid glue
which holds and dries in a couple of seconds).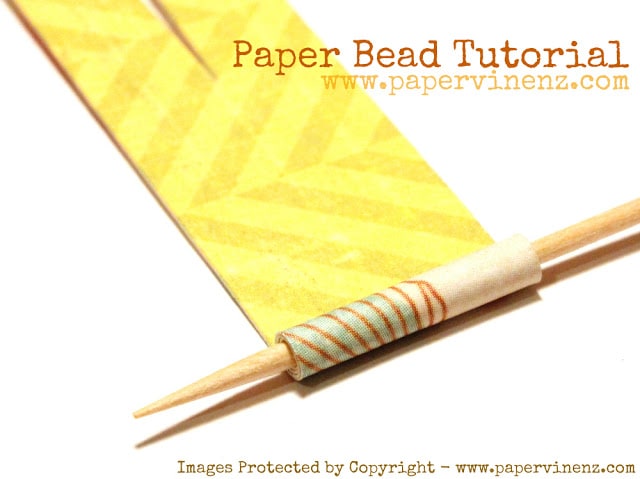 Keep on rolling using the occasional spot of glue until  you reach the end – and you are done! You can see below several examples of each bead – you don't have to worry at all about them all looking identical – they won't!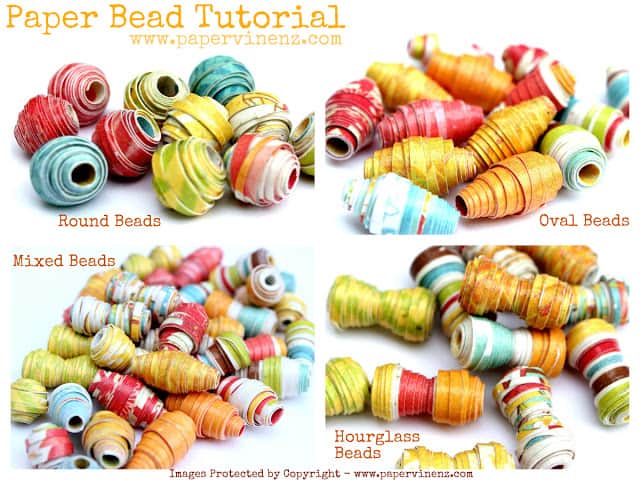 I then gave my beads coat of Glossy Mod Podge for extra shine and protection – but even without that the beads are pretty solid. Remember – they ARE paper though – and won't really tolerate getting wet!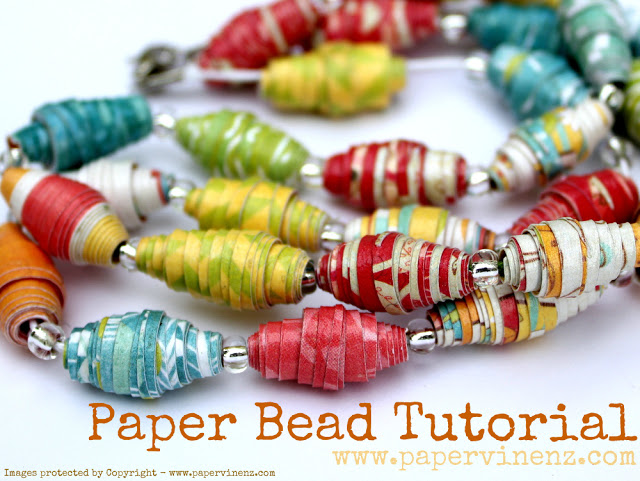 I hope you have enjoyed this tutorial – please visit me at my blog – PaperVine where I have heaps of other tutorials and ideas for making fabulous things from paper!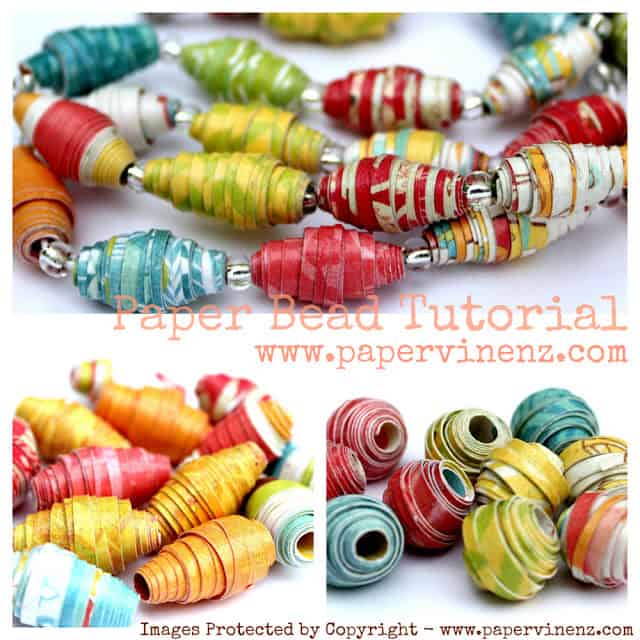 Please leave a comment or email me with any questions
Lowri 🙂