This post may contain affiliate links that, at no additional cost to you, I may earn a small commission. Read our Disclosure Policy.
Hello Campers!
Eighteen25
girls here today and we are so happy to be back for another year of Summer Camp! The temperature is well above 100 here in Vegas, so it's always nice to stay indoors and do a little crafting with the kids.
Today we want to share an idea that the kids can make and care for all summer long!
Hairy Harry and Hairy Harriet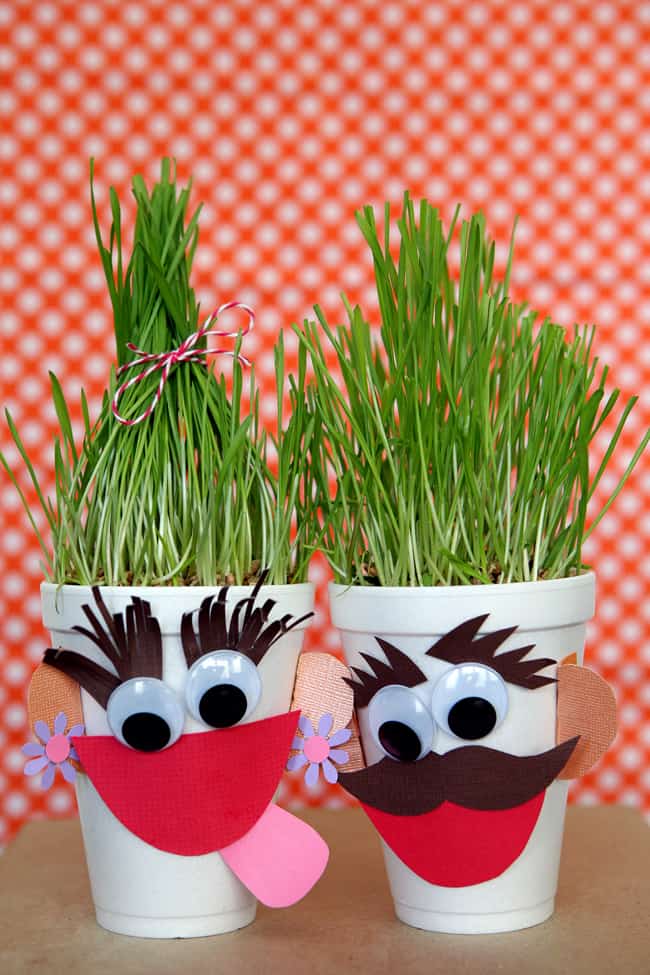 aren't they so cute?
here's what you'll need to make your own:
• styrofoam cups
• potting soil
• seeds – we used hard red wheat sprouting seed from handypantry.com but I'm sure regular grass seed will do the trick
• googly eyes
• cardstock scraps
• glue dots or glue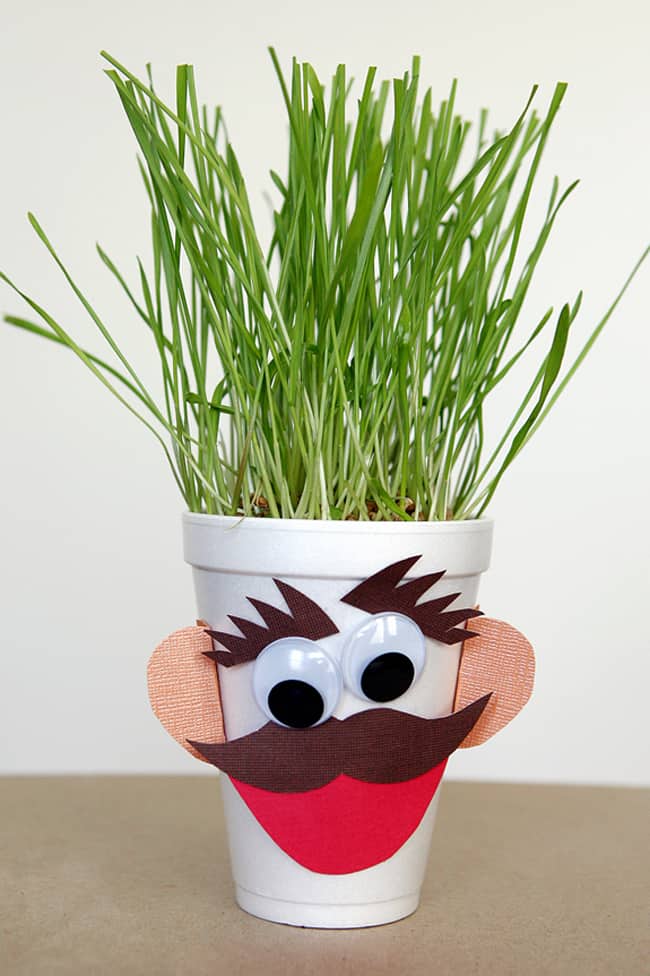 • Start with your googly eyes and then add the rest of your face by cutting shapes out of the cardstock.
• Use the glue dots to attach everything.
• Fill your cup with potting soil and follow the directions for the seed that you use.
• Water and wait for the fun to begin!
• Once you have some "hair" – go ahead and style it. It won't be long before they'll need a haircut too!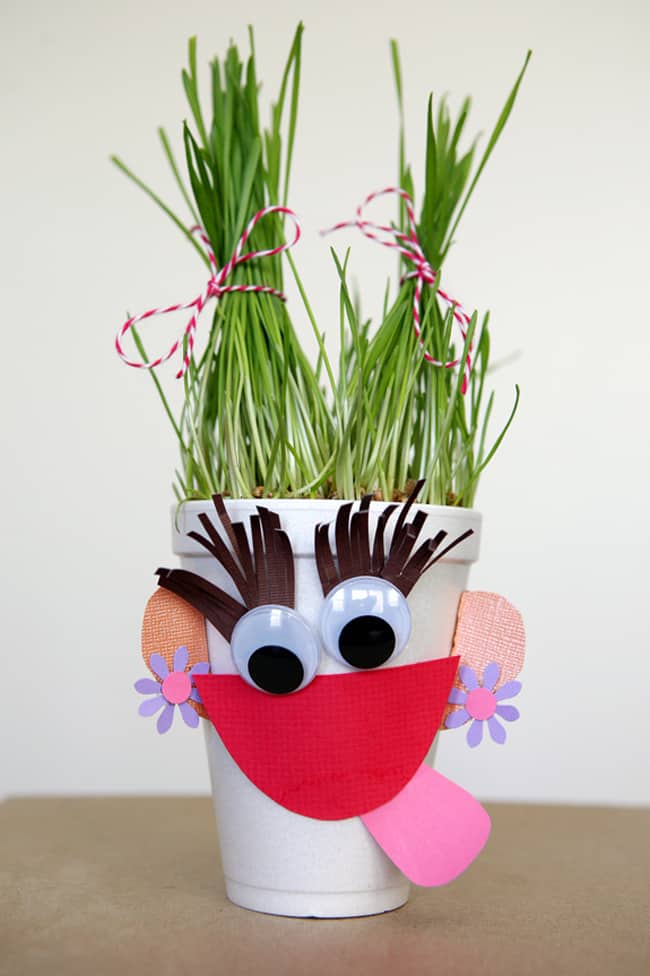 We'd love for you to come over and visit us at eighteen25!
It's where we like to share ideas for the holidays, gift giving, kids crafts and much more. Our most popular posts always include our free Subway Art that you can use to decorate with all year long!
Hope to see you there!
Jen, Jamie and Jodie
We are hosting Summer Camp Mon- Fri June 3rd to July 3rd (weekends will be for our regular posts). We are featuring awesome "Camp Counselors" (blogging friends) who have created super fun ideas and activities to help you SURVIVE summer with the kids. Click on the Summer Camp banner to be taken to our Summer Camp series.
Title:
Summer Camp: Fun Grass Heads
Mentions:
summer activity, summer camp
Keywords:
fun grass heads
Last Updated:
August 17, 2020