This post may contain affiliate links that, at no additional cost to you, I may earn a small commission. Read our Disclosure Policy.
Are you looking for the perfect St. Patty's day lunch for your kiddos or ever yourself? Look no further! This green Mac and cheese is not only healthy, delicious, but absolutely adorable and perfect for the St. Patty's Day holiday! Give this St. Patty's Day Mac & Cheese a try. I promise that your kids will love it and you won't regret it!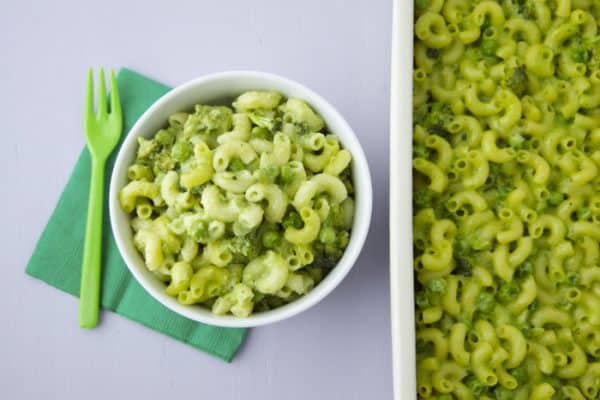 If you are wondering what you should eat for St. Patrick's day (March 17th) I would recommend trying this green mac-n-cheese dish. It is a festive and healthy meal that even your kids will love. There is broccoli, spinach, and sweet peas in it to make the macaroni green. Just add some white cheddar cheese and you have a delicious healthy meal ready for your kids. Check out the full recipe on Weelicious.
Do you think that you might give this fun Mac & Cheese a try? Let me know in the comments below!
If you liked this recipe idea, check out some of our other great St. Patrick's Day posts!


Save