This post may contain affiliate links that, at no additional cost to you, I may earn a small commission. Read our Disclosure Policy.
I really enjoy turning on the music and decorating a tablescape. This time I decorated a Spring Easter Tablescape and I love the look. It's perfect for an Easter dinner or just enjoying beautiful spring decor for the dining room table.
Michaels Stores has quite a selection of home decor and Easter decorations. Every time they get their new holiday and everyday decor it is a treat to see it all!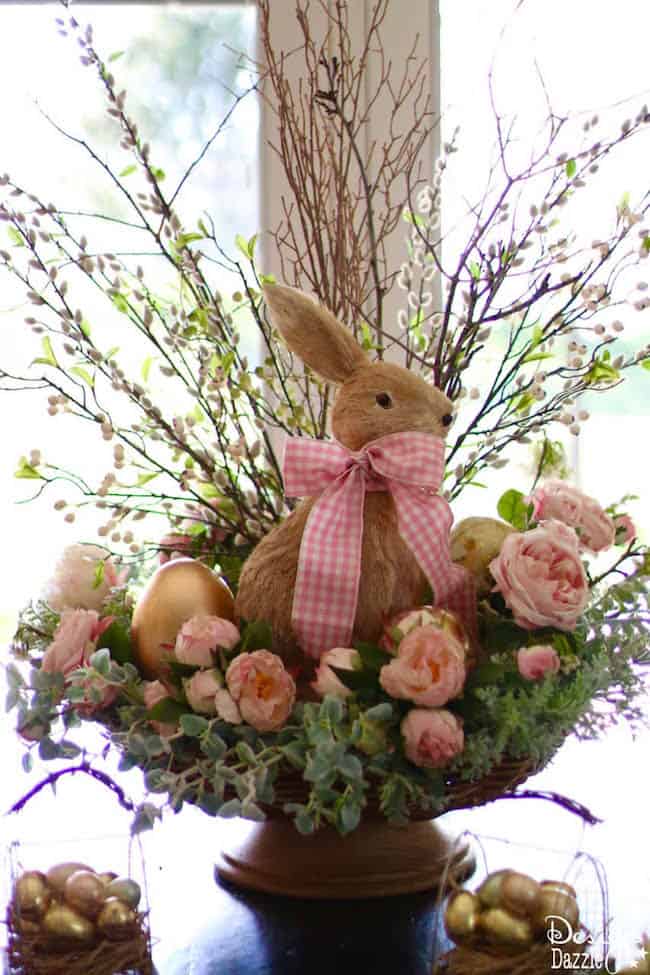 How I decorated the Spring Easter Tablescape:
I use my extremely large rattan pedestal basket. You can also see it here where I created a beautiful fall tablescape.
A tall glass cup was used to place the branches, pussy willow, etc in. Then I used a metal pail and placed the cup inside and poured rice around the cup. This was done to add weight to the container to prevent tipping over of the branches which were top heavy.
I happened to have a grapevine wreath sitting around, so I placed that in the basket to add a little height around the edges. The greenery was placed on top of the grapevine and the silk flowers were added next.
To top it off the bunny and a few large Easter eggs were assembled on top. I so love the look! This is an extremely large centerpiece. For Easter dinner, after all the guests arrive and the food is ready – I would then remove the centerpiece and replace with our Easter dinner – ham, veggies, salad, rolls and more. No one wants a large centerpiece to interrupt the conversation at dinner and with no room for food to serve.
The following was purchased at Michaels to decorate the table:
florals – flowers, branches, pussy willow, cabbage roses, tulips, greenery, etc
bunny dessert plates
all the bunnies
Easter eggs
wire baskets
ribbon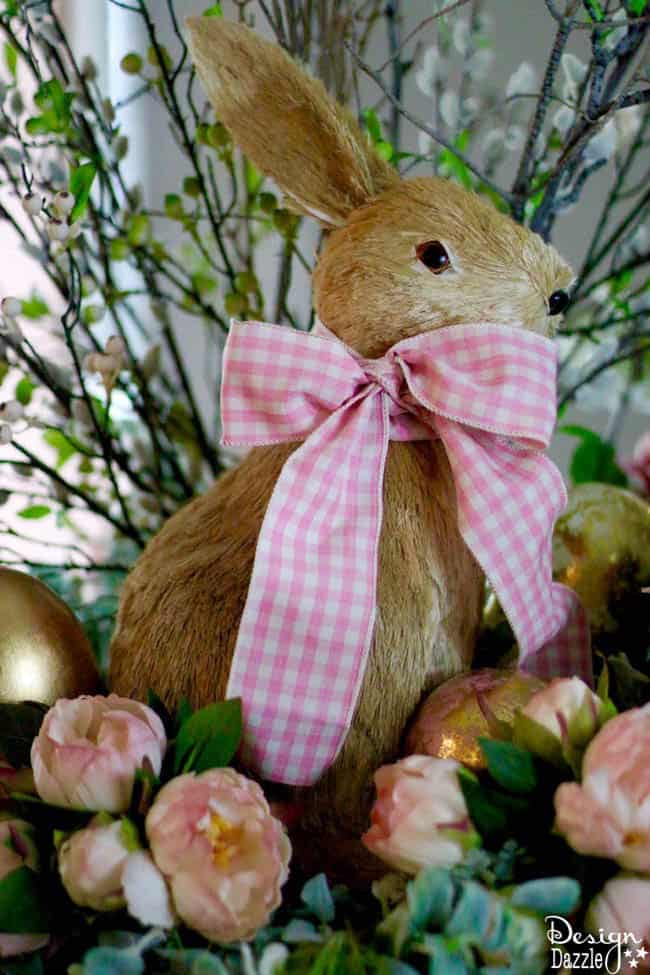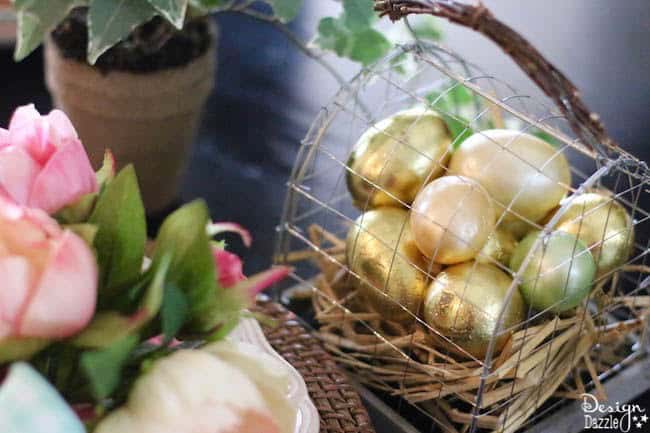 Oh my! These plates are the cutest and perfect for dessert. You can purchase these darling bunny plates at Michaels.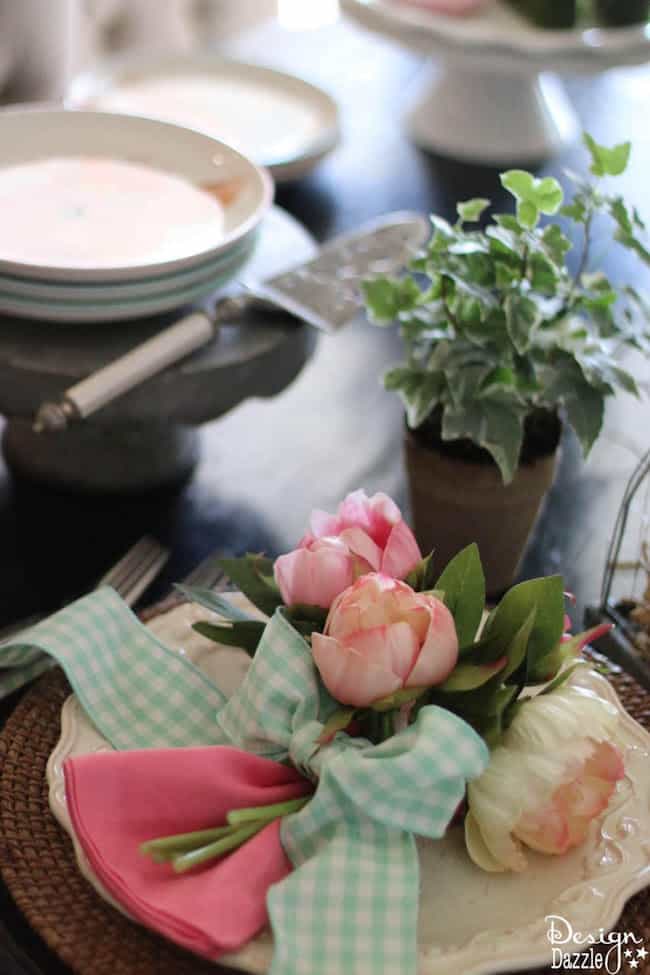 Do you decorate for Spring or Easter? Enjoy a stylish, decorated table before Easter is a great way to get in the holiday spirit.
The Glue String blog is a must to visit. Lots of fun and ideas are shared.
Make it the best Easter with Michaels! They have everything from eggs & baskets, to bunny décor and more!

You'll want to see all my Michaels Makers friends projects. Make sure you visit Michaels' blog, The Glue String, to see the rest of the Michaels Makers' Easter project ideas here:
Save
Save
Save
Save
Save
Save


Save
Save