The holidays are a fun time to give the perfect gift to the children in your life, but it's not always easy to know where to start. But we are here to help! We have put together several gift guides to inspire your holiday gift giving this year. First we are going to start with STEM toys. STEM refers to science, technology, engineering and math. Kids love toys and parents love it when they can be fun AND educational. This post contains affiliate links. For more information, please see our disclosure policy.
Here are a few of our favorite picks for the budding scientists in your life.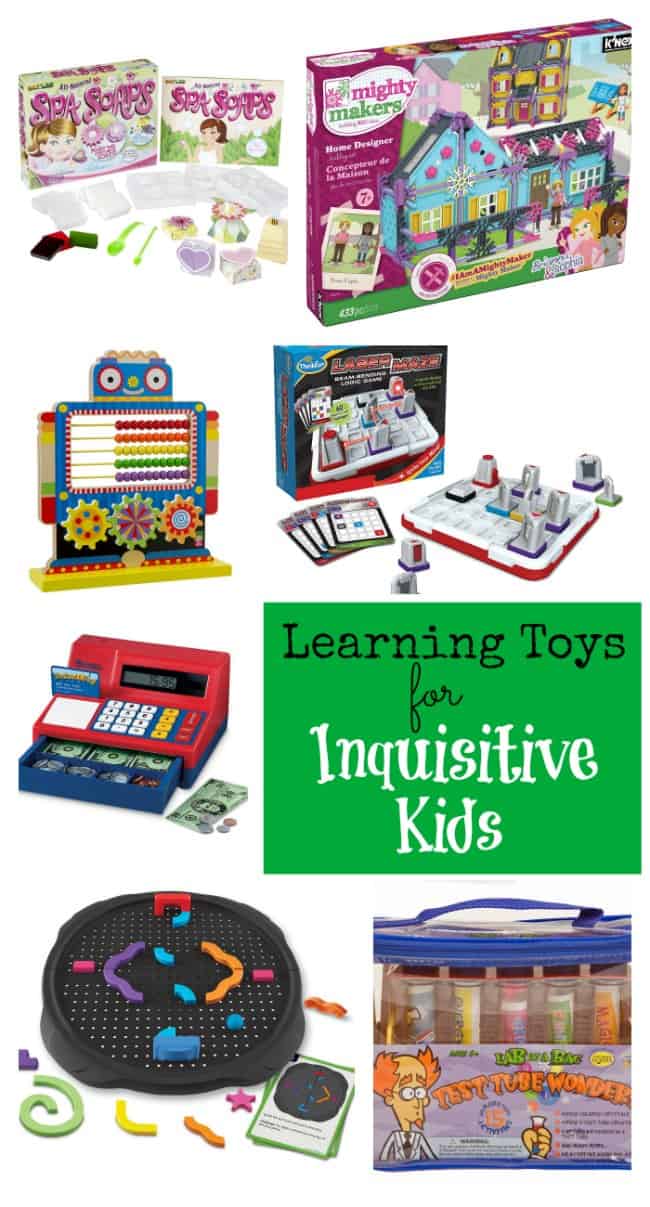 This colorful robot features a working abacus and interlocking gears.
If you want to guarantee a white Christmas this year, than this is what you need! It's a great gift or a fun activity at a party.
A scientist has to start somewhere and this fun science kit is a perfect place to start.
With all the different gear combinations, this building toy will provide hours of fun.
Playing with a cash register has always been fun, but this one has an LED light and is solar powered. No need for batteries!
The challenging maze building game can be played with by one or up to four people.
We found some great toys for those kids that love building!
This K'nex set is a great place to start building your dreams.
This is perfect for the future home designer at your house. It even comes with blue prints to get you started!
As we all know, whatever is built must come down. Might as well demolish with style.
For the future geologists in your life. Or for those kids that just love rocks. And grown ups that love rocks.

Geodes are some of the most fascinating rocks there are. This fun kit brings geodes into your home and is fun for the whole family!
This rock tumbler from National Geographic is amazing and would be good for kids of all ages. Even those adult kids that still love learning about geology.
For more science fun, we also found these fun gift ideas.
This is the ultimate discovery kit for your favorite science investigator.
This challenging game combines lasers and logic…always a crowd pleaser!
This snap circuit light set boasts more than 100 project ideas!
This soap kit proves that science can be beautiful and clean up a mess instead of just making a mess.


Title:
Science, Technology, Engineering & Math Toys – Holiday Gift Guide
Mentions:
educational toys, gift guide, holiday gifts, stem toys
Last Updated:
February 16, 2018