This post may contain affiliate links that, at no additional cost to you, I may earn a small commission. Read our Disclosure Policy.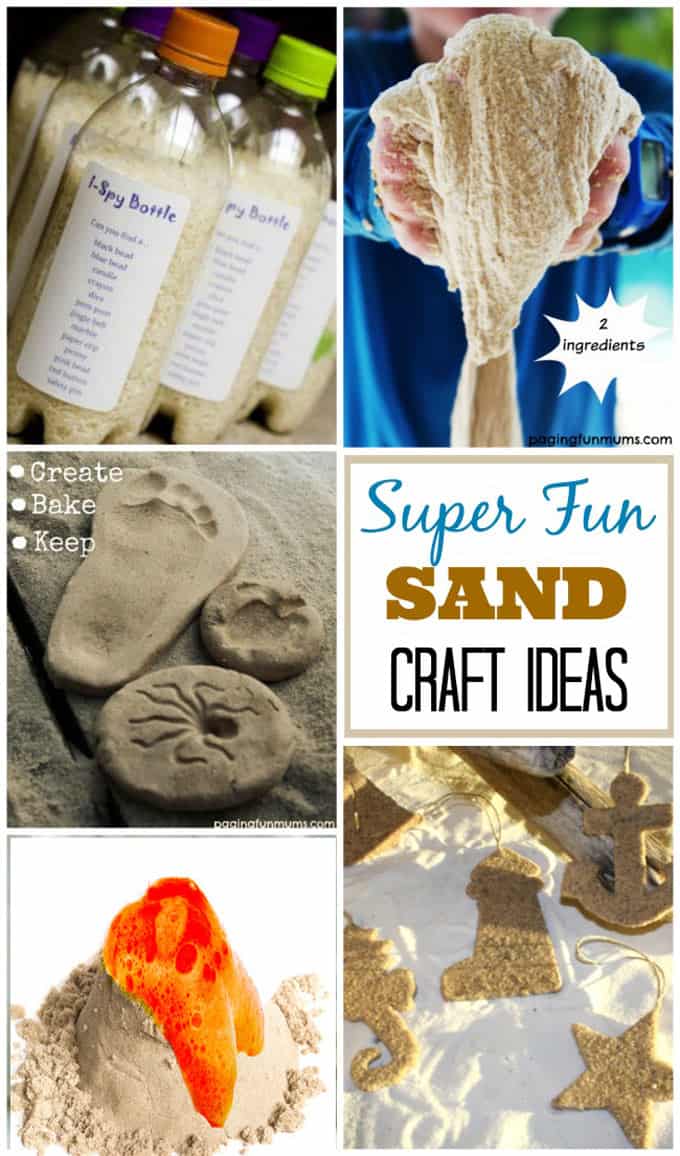 I love seeing my kids play in the sand at the beach. I love getting right in there with them to build sandcastles and dig dig dig! But oh man, sand gets just everywhere. You know what I'm talking about. It gets on the floor and in the laundry and in the sheets. This year I'm trying to see past all the bad parts of sand and just focus on the good. I'm working with my kids to create even more fun memories with sand. I've found a ton of great Sand Craft Ideas to try….outside, of course.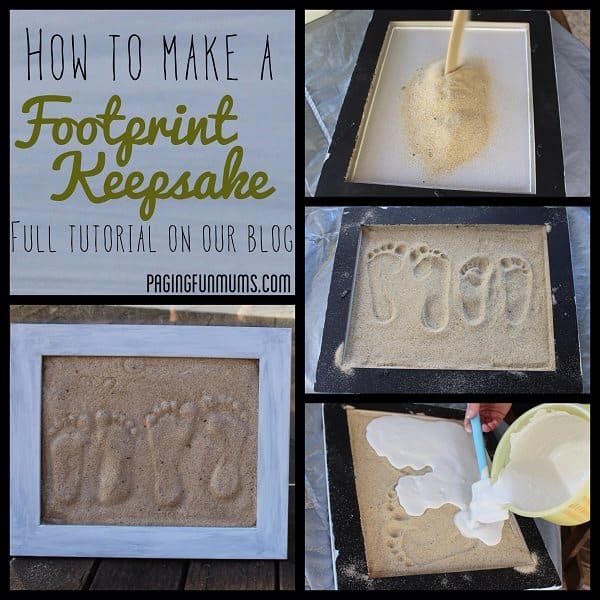 Sand Footprint Craft – capture their footprints in the sand to create an amazing piece of art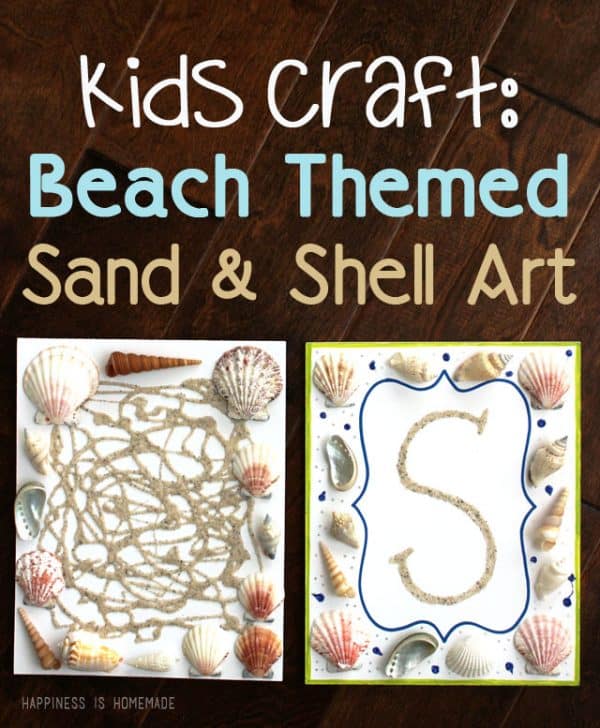 Summer Beach-themed Sand and Shell Art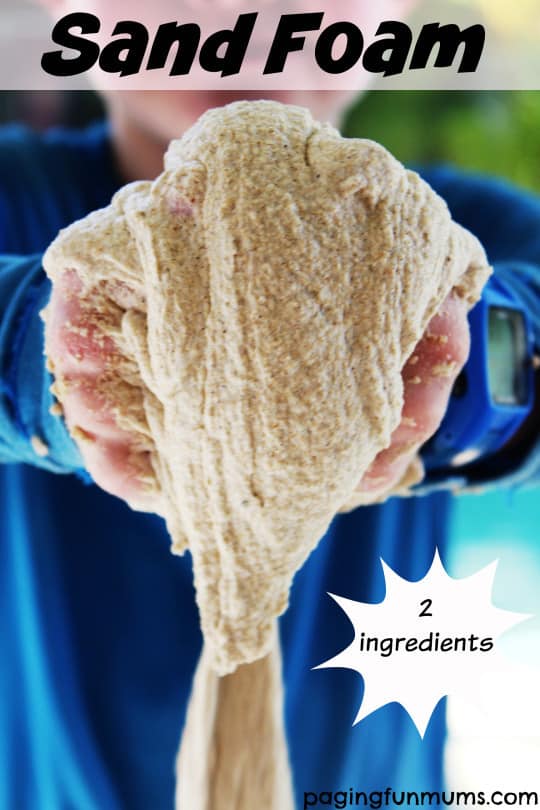 Use sand and shaving cream to create sand foam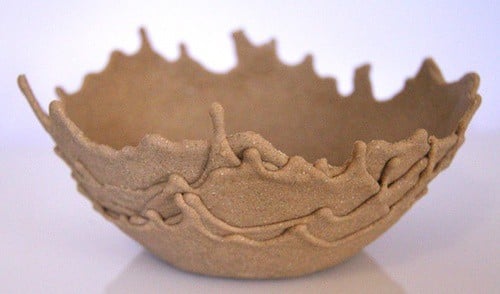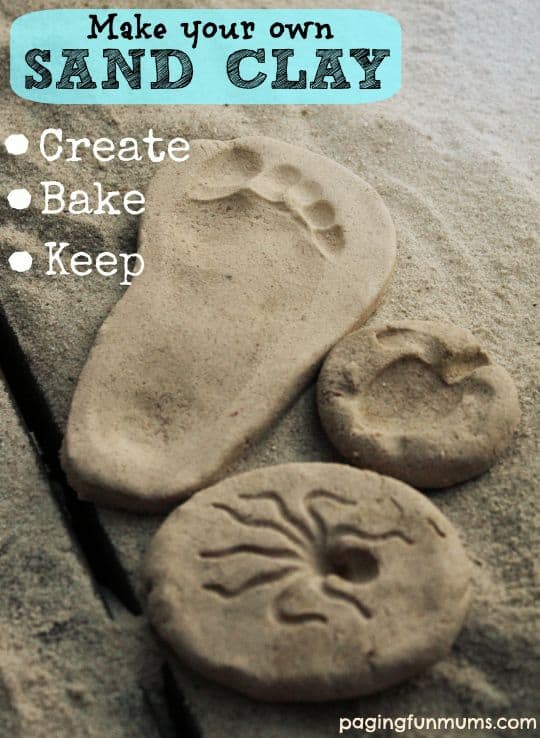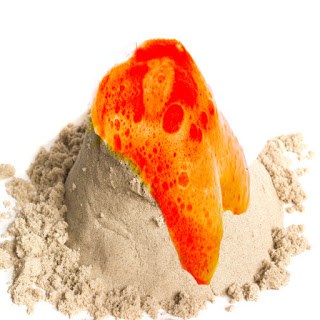 How about a unique experience with a sand volcano from Growing a Jeweled Rose??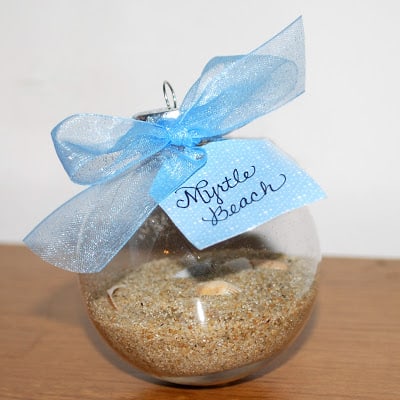 Souvenir Ornament – love this idea! We always try to buy or make ornaments to celebrate happy memories so that we have happy stories to share when we decorate the Christmas tree.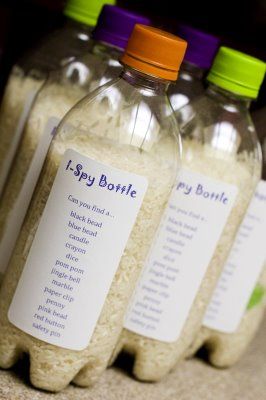 Use sand to create I Spy Bottles
Easy to purchase craft sand on Amazon:
What's your favorite thing to do with beach sand? Share your ideas in the comments below. We'd love to hear from you!