This post may contain affiliate links that, at no additional cost to you, I may earn a small commission. Read our Disclosure Policy.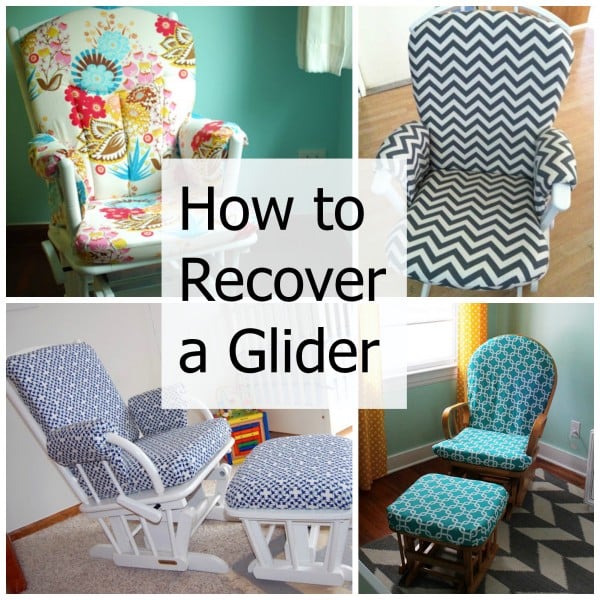 The glider….it's such a key element in any nursery. It's where you soothe your newborn. It's where you sit for those midnight feedings. And later it will be where you snuggle and read together. I can definitely understand the strong desire to have a glider in a nursery! But new gliders come in straight forward colors and old gliders come with stains. Neither of those options is likely to be part of your dream room. Not to fear! Recovering a glider is a time consuming but not difficult task. Here are 7 tutorials to help you create the glider of your dreams.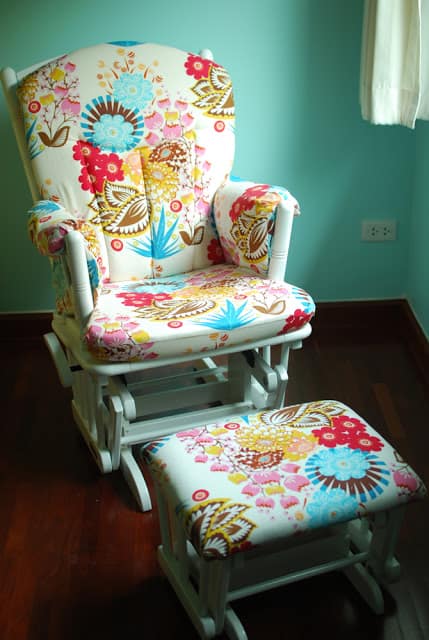 You can re-do your glider with paint and reupholstered cushions. I love the big, bold fabric print used here!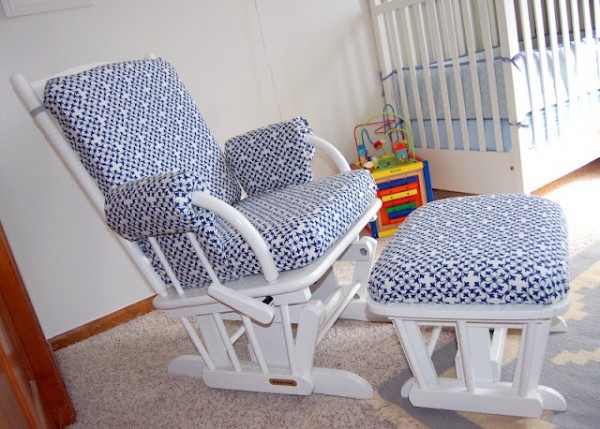 https://re-polished.blogspot.com/2012/04/glider-makeover.html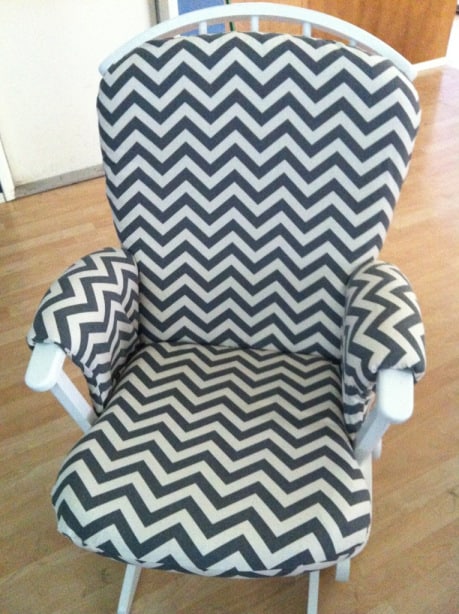 Great tutorial with lots of specific instructions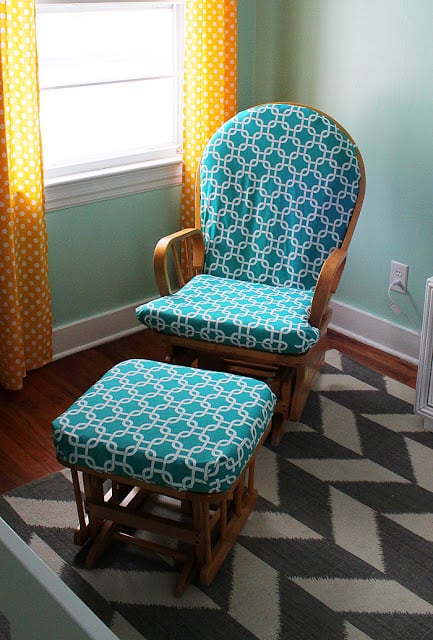 Here's a different cushion style with a fabulous fabric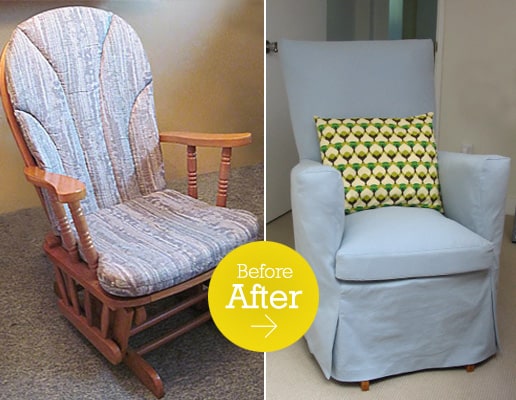 Don't care for the style of your glider? You can add foam to change the look.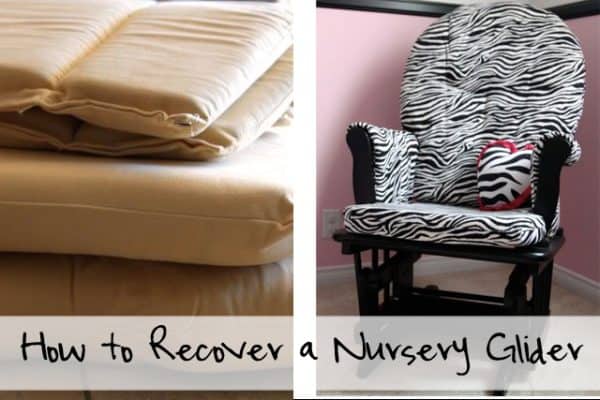 Another set of great instructions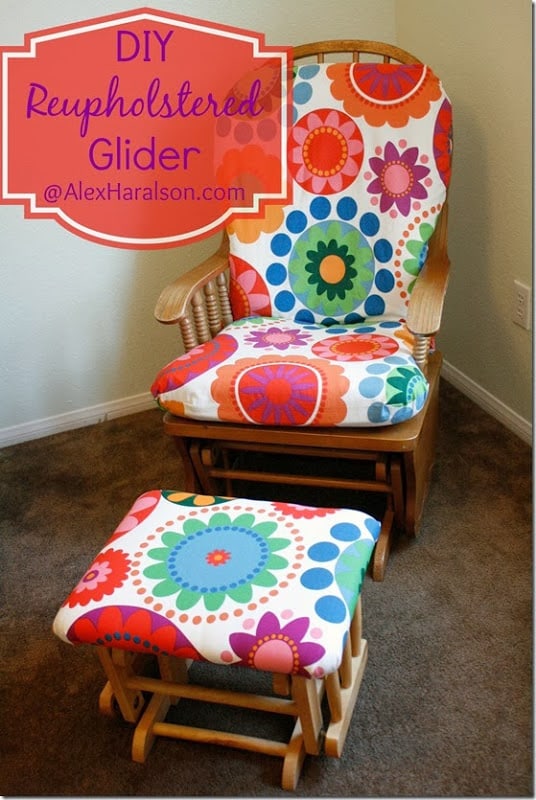 If you're in a rental home, you can bring a lot of color into a room with super colorful fabrics like the one used in this reupholstered glider.
The sky really is the limit when it comes to recovering a glider.