This post may contain affiliate links that, at no additional cost to you, I may earn a small commission. Read our Disclosure Policy.
These Polka Dot Bedrooms for Kids are so adorable and right on trend! The best part is they are easy to apply, though placement may take a little patience. You won't regret putting them up though. They are so cute and make any room pop! Here are some great examples to get your own imagination going! Then begin the polka dotting! I am just so in love with the Polka Dot Bedrooms!
Turquoise Polka Dots by House of Turquoise. These colors are amazing together! The gold dots put it over the top, plus I love the pink dresser.
Flowing Gold Polka Dots by Classy Clutter. Love the unique arrangement of the polka dots. The dots draw the eyes upward and really extend the room.
DIY Paint Polka Dots from A House Full of Sunshine. This pink and polka dots are just so classically sweet.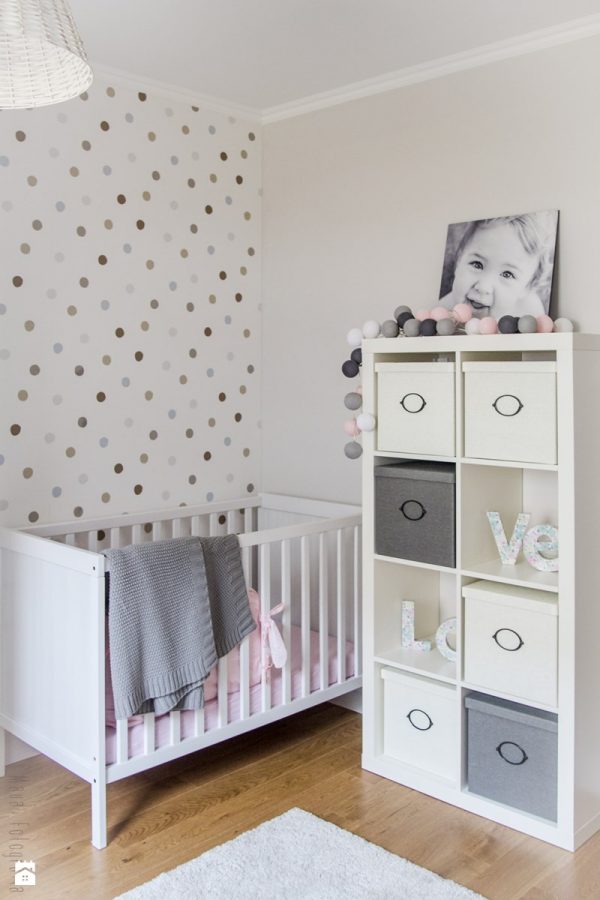 Neutral Toned Polka Dots from Homebook.pl. The alternating neutral colors are just perfect.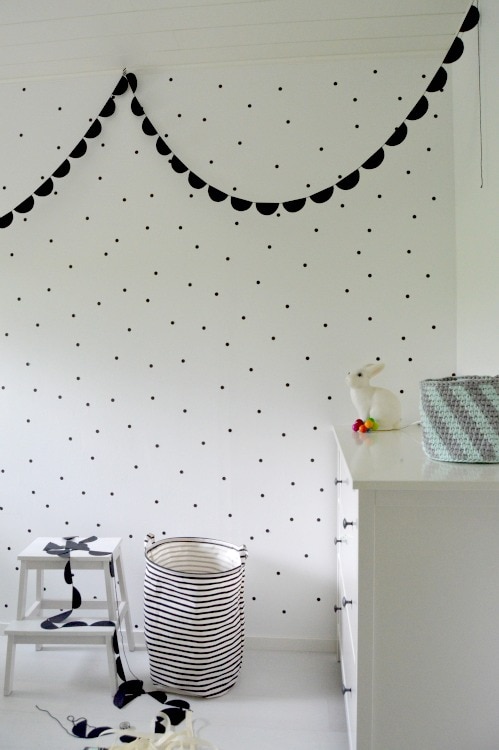 Tiny DIY Polka Dots from Pisaroita. The smaller polka dots are such a fresh take.
Half a Wall Polka Dots by Britta Bloggt. Love the half wall. This is amazing. A unique idea and twist on polka dots.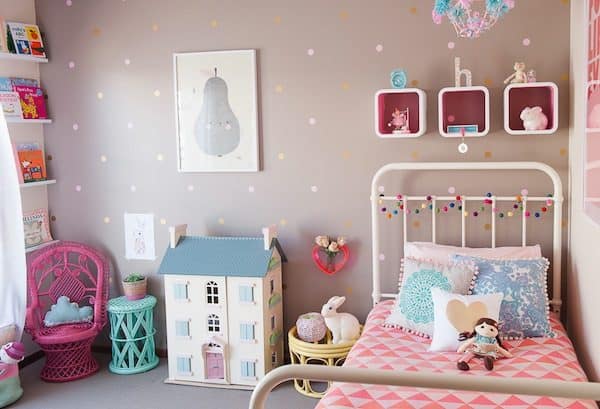 Sweet Polka Dots by Shoes Off Please. Any little girl would love this room. So much fun! The multi colored polka dots are subtle and sweet.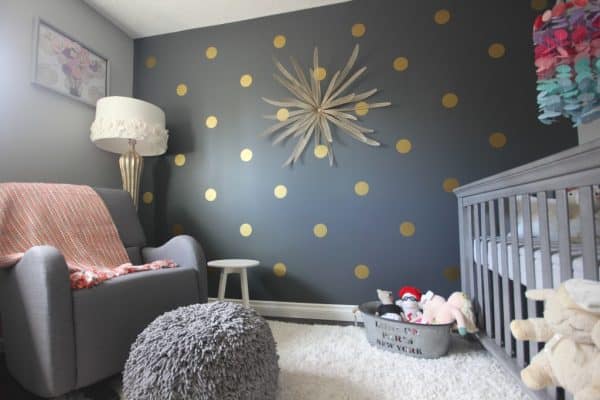 Navy background for Polka Dots by Project Nursery. I love the dark wall behind the polka dots. Really makes the dots pop.
Gorgeous Gold on Pink Polka Dots by Roxanne Stellmacher. This room is polka dot bedrooms perfect. Polka dots falling from the heavens.
Now go polka dot nuts and spread the polka dot love everywhere!!