This post may contain affiliate links that, at no additional cost to you, I may earn a small commission. Read our Disclosure Policy.
Once made famous for being a honeymoon destination, the Poconos has evolved over the years from honeymoons to a year-round destination for family fun. Nestled in northeastern Pennsylvania and in close proximity to New York City and Philadelphia, the Pocono Mountains are a favorite weekend destination for many of those wanting to escape the concrete jungle or those seeking the four seasons in all their glory. The beautiful scenery and mountain terrain coupled with world-class attractions make this a fun place to stay for the weekend or longer.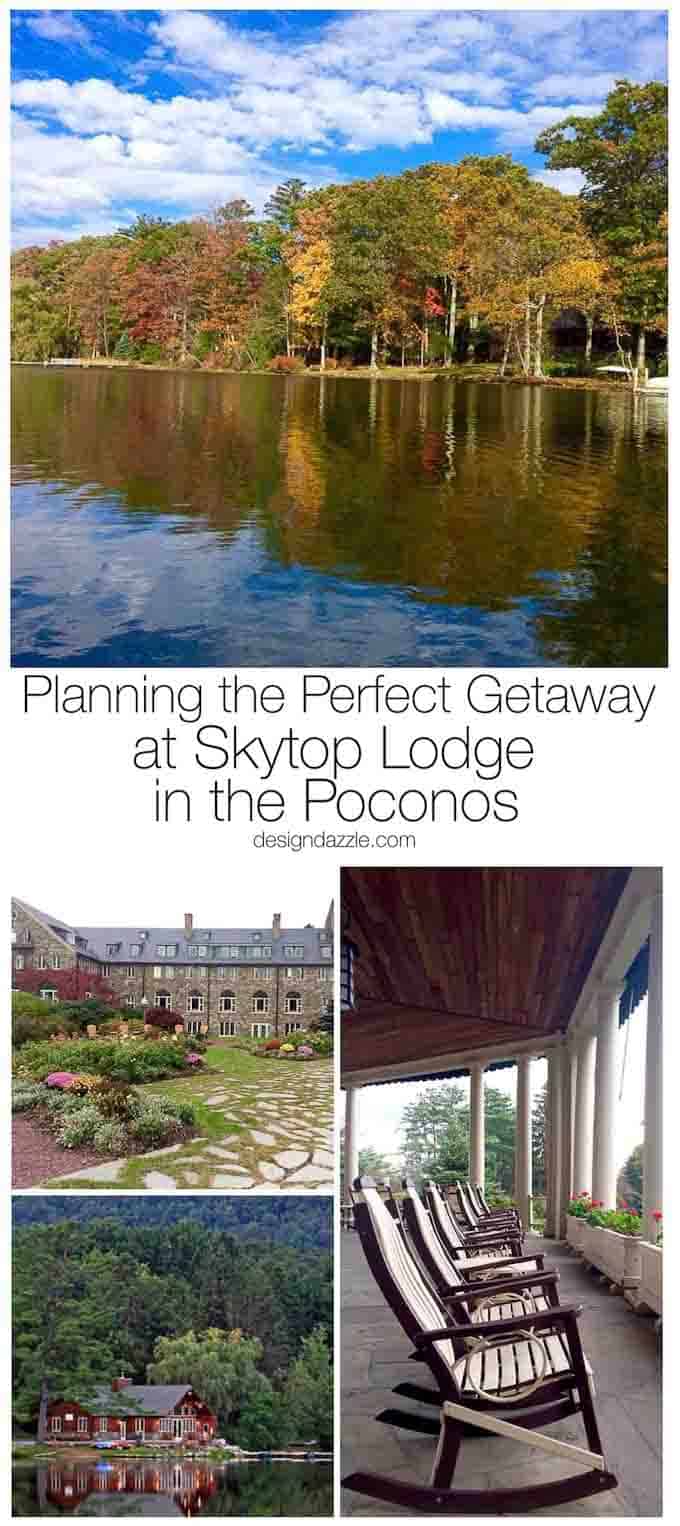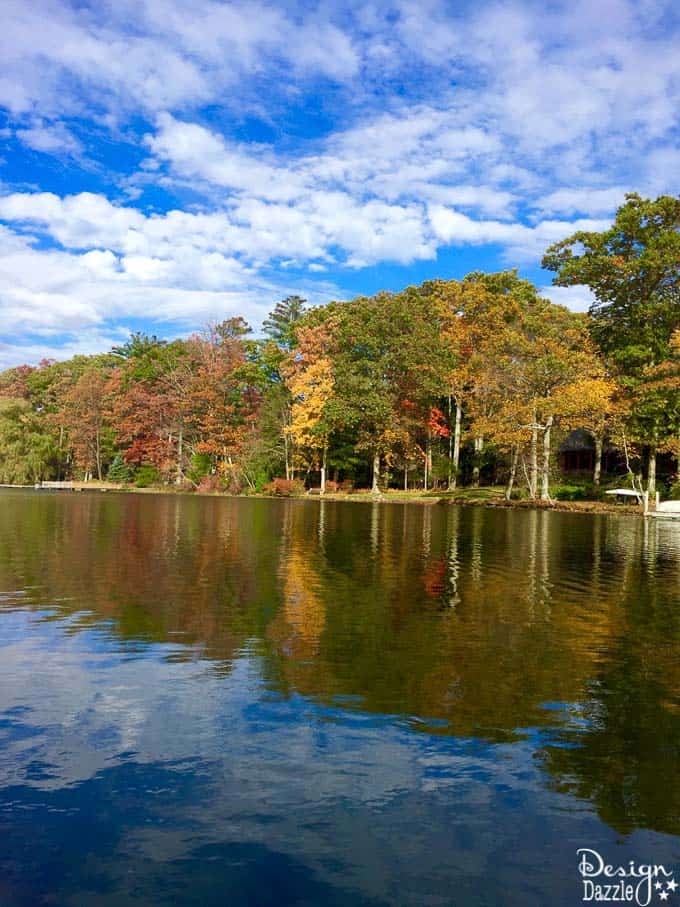 Skytop Lodge Lake
We just got back from our trip to eastern Pennsylvania and one of our favorite stops on the trip was our stay at Skytop Lodge, a luxury resort in the Pocono Mountains. After spending a few days there, it was easy to see why this resort was named one of Travel and Leisure magazine's "Best All-Inclusive Family Resorts". It's the perfect spot for couples, family fun, family reunions, destination weddings, retreats, groups of friends and corporate events.
We were in Philadelphia and rented a car which took about 2 hours to get to Skytop from Philly. It's a pretty easy drive from some of the major hubs New Jersey, New York, etc. Not to mention it's a beautiful drive!
When you pull up to Skytop Lodge it is quite stunning. It's more than a lodge it's a luxury resort! This image is from the back of the lodge where they have beautiful gardens and green laws – lawn bowling and a putting green is close by.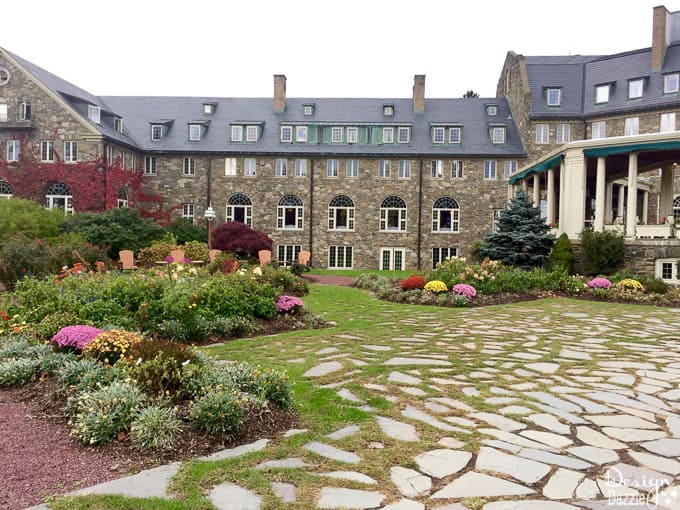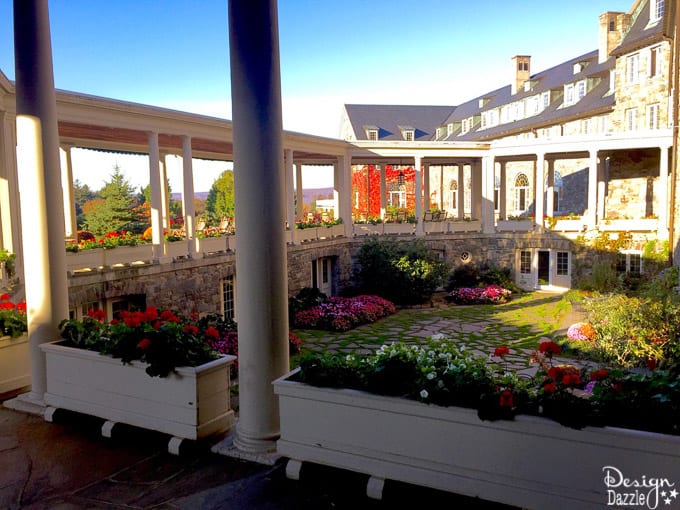 Staying at Skytop Resort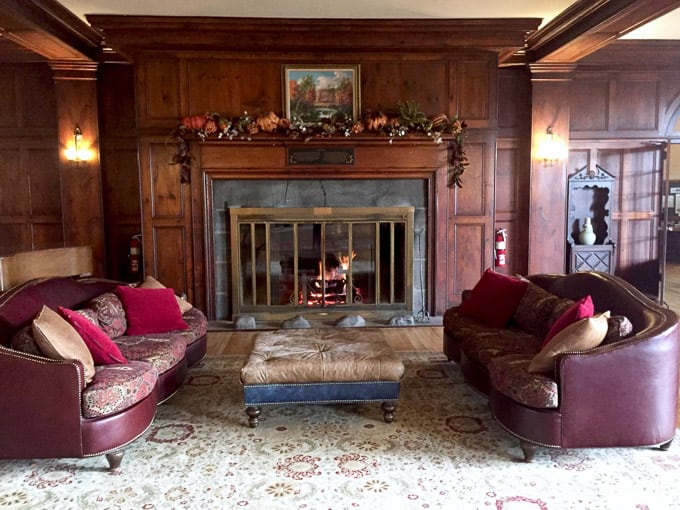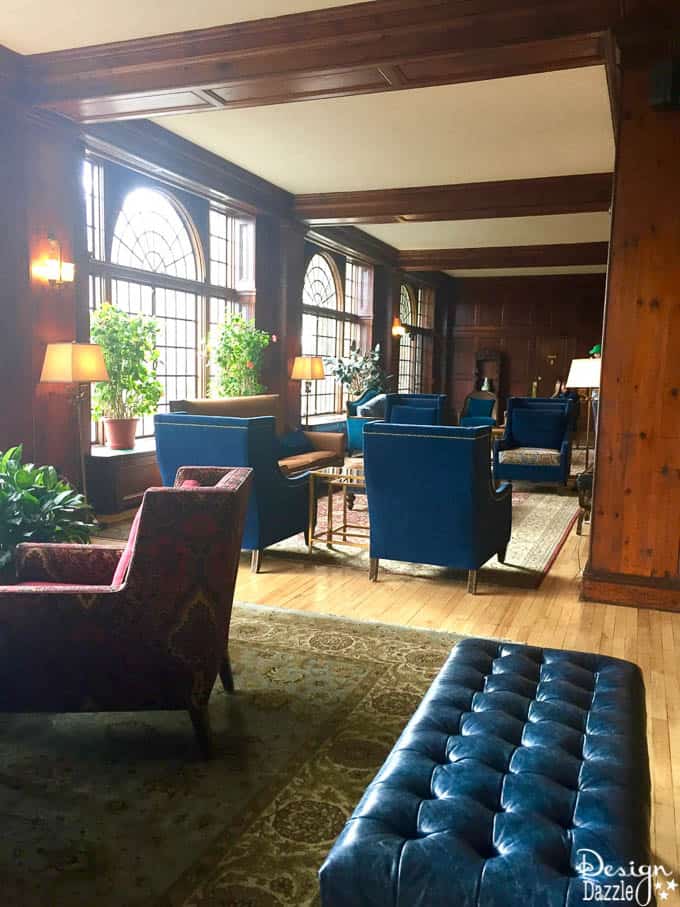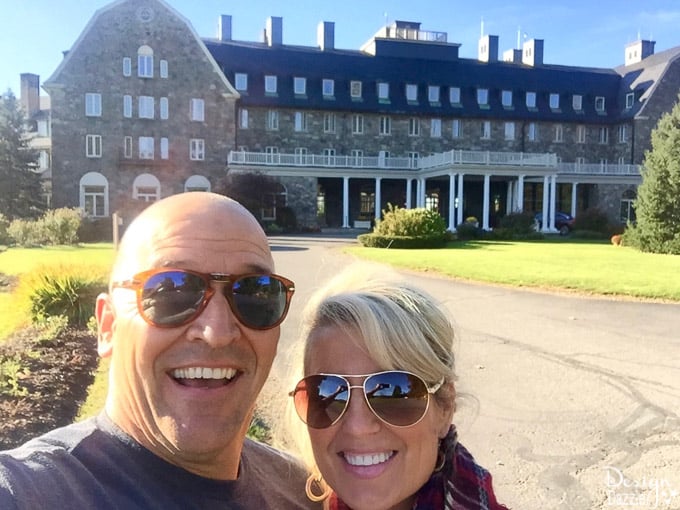 Skytop Lodge has a few different accommodations to choose from. You can stay at the Lodge or the Inn which features hotel amenities. If you are looking for something more private or have a larger group, you can stay at one of the riverside cottages.
We stayed in a Jr. Suite. The room was well apointed and spacious with a cozy and comfortable bed. We had amazing views from our room of the beautiful fall foliage. We were worried our late-October trip we would miss it, but we managed to see a small peek of what makes fall so spectacular in the northeast.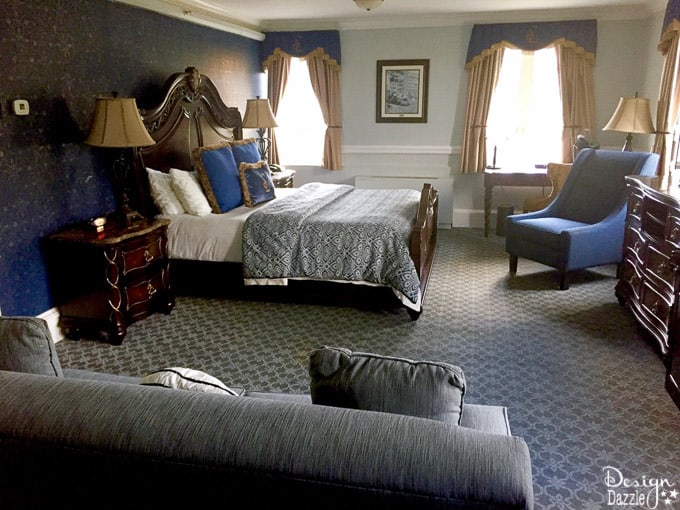 Activities at Skytop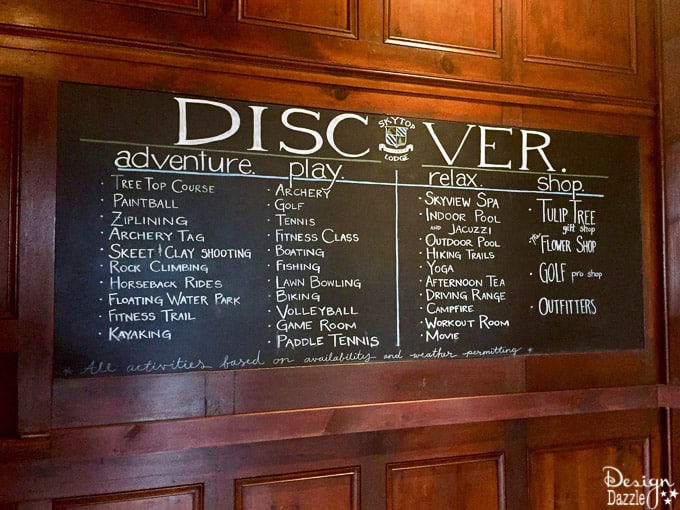 Skytop has a little something for everyone within its 5500 acre grounds. For the sportsman (or woman:) there are many activities but we had to choose which ones we could fit in for the time we were there. We headed to the shooting range and tested our skills and later headed to the outdoor adventure course.
There are various activities to choose from: canoeing, hiking, adventures course, rock climbing, horseback riding, paintball, swiming, fishing, golf, archery, fitness, lawn bowling, paddle tennis, shooting and much more. There are also winter activities such as sking, ice fishing, snowshoeing, toboganning, ice skating and more!!
I had a blast going on the adventure course with ropes, climbing and a zip line! See just a small portion of the fun I had in the video below.
For the adventurer, you can try your hand in the treetop adventure course.
We "hung around" in the ropes course and had a blast! The course was several hours long and quite a bit of effort was made to complete all of the courses. Some of the ropes were fairly easy and some were pretty difficult. But, I made it through!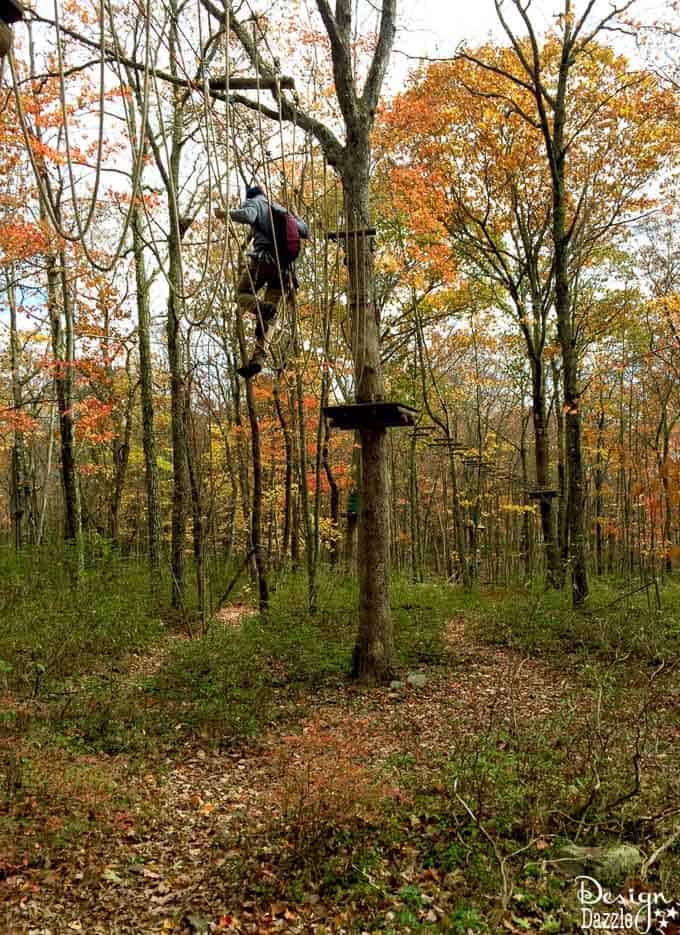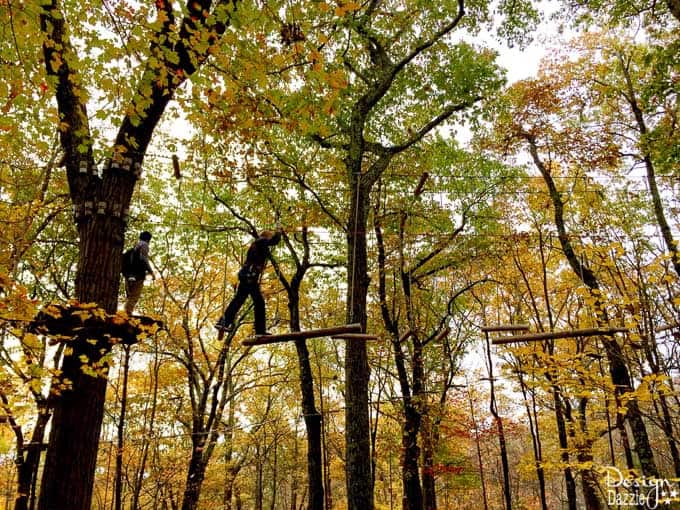 If the ropes course looks really easy, it's not! It was very fun though!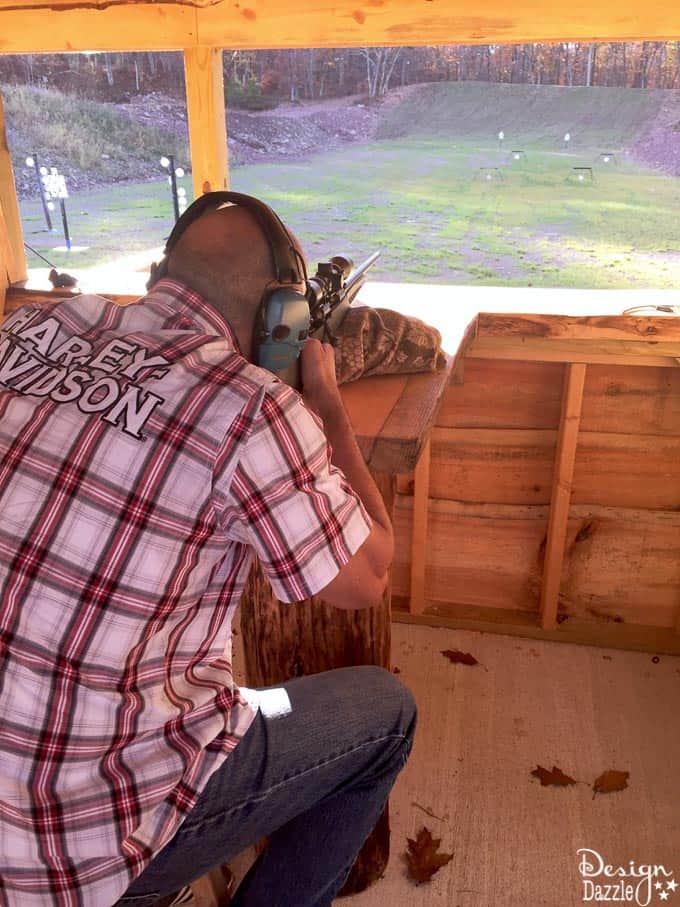 There are so many activities you and your family can enjoy during your stay of Skytop Lodge!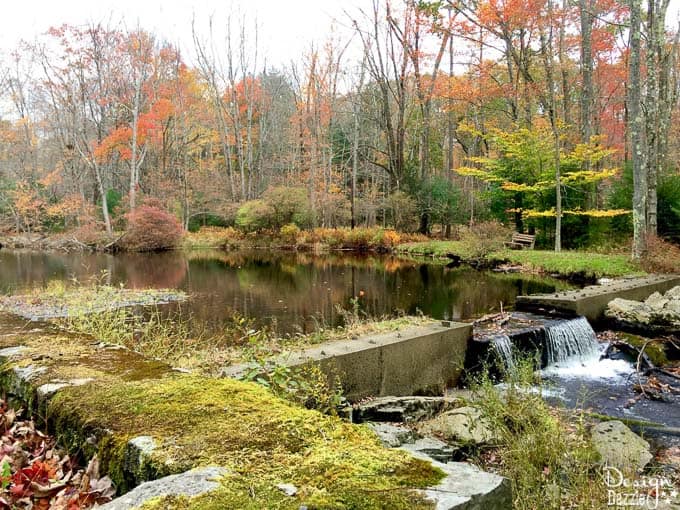 The Best Views at Skytop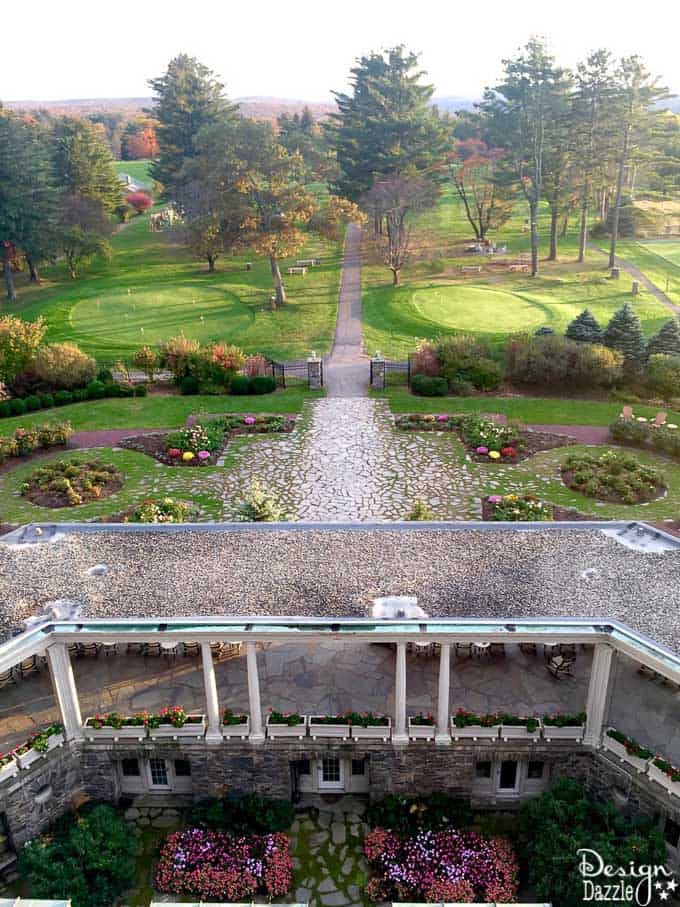 If you want to get a sweeping view of the resort and the surrounding scenery, be sure to head to the Skytop observation post. This piece of important American history was once used in World War II as an observation post to spot enemy aircraft. Volunteers and guests manned the post around the clock. Today visitors can head to the top and enjoy the breathtaking views of the Delaware Water Gap.
You can also grab one of the rocking chairs on the back patios where you can relax and watch the sunset over the mountains.
We were able to spend some time on the lake and it was a breathtaking view! My husband mainly paddled us around in a canoe with a little bit of help from me. See for yourself the beauty of the area in the video below.
Relax at Skyview Spa
If you want to relax and unwind, the Skyview Spa soothes and rejuvenates your mind and body. You can take advantage of a couples massage, hot stone therapy or other spa treatments like reiki healing, a cryotherapy facial or a peppermint sea scrub pedicure. There are many different ways to pamper yourself during your stay.
Where to Eat at Skytop
We loved all of the choices for food and drinks at Skytop. Depending on your mood, you can grab light fare at the Tea Room or a delicious chocolate shake like we tried. Or grab drinks at the Taproom, Fairview Bar or in the Library. Skytop also features two full fare restaurants – The Lakeview and the Windsor Dining Room. Both offer an amazing dining experience with innovative cuisine with a local flair.
Breakfast at Skytop was quite an impressive meal of the day. Take a look at this spread! It's a buffet breakfast with hot food such as made-to-order omelets, hash browns, bacon, sausage, and pancakes. An assortment of bread, bagels, pastries were on display along with fresh fruit, yogurt, fresh smoothies and many more items. We were impressed with the quality of the food we ate at Skytop.
So, What Did We Think of Skytop Lodge?
We LOVED our stay at Skytop Lodge. The property is spectacular with many activities to keep you busy. Or if you prefer just relxaing in the many quiet spots around Skytop. Actually there is a perfect balance between activities and relaxtion.
The fall foliage was beautiful when we were there. So the scenery was incredible. We hiked to Indian Ladder Falls – it was an easy hike about 20 minutes one way. A hike I highly recommend.
We found the staff to be very friendly and quite helpful. I was impresed with all the staff!
If you love nature and the outdoors, but also enjoy peace and quiet this is the place! I can't say enough about how fabulous our visit was to Skytop. We can't wait to go back!
Have you visited Skytop or the Poconos? Share your experience in the comments!
Many thanks to Skytop Lodge for hosting me. All opinions, as always, are my own. For further information, please see our disclosure policy.


Save
Save
Save
Save
Save
Save
Save
Save
SaveSave