This post may contain affiliate links that, at no additional cost to you, I may earn a small commission. Read our Disclosure Policy.
Hello Design Dazzlers, my name is Dawn of Revel and Glitter and I'm thrilled to be back for my 6th Christmas Wonderful sharing a very special advent calendar! I love to share fun ways to celebrate the holidays without breaking the bank. From a holiday Italian soda bar to easy party tables, it is all about maximum fun, minimum work.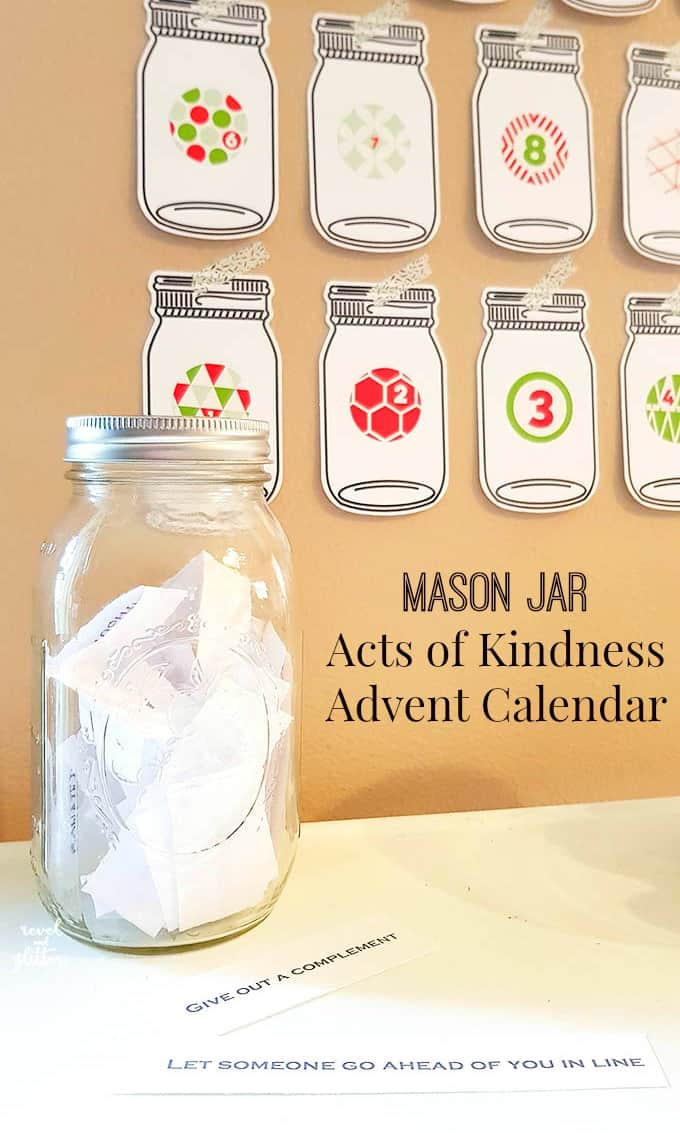 My boys are getting older and although the sheer quantity of gifts have gotten smaller, they are now more expensive with electronics and other gadgets. I tried to get them back into the real meaning of Christmas. Last year, we implemented an 'quality over quantity' rule with experiences instead of gifts, spending quality family time, going on more mini vacays, etc. Great in theory, not so much in practice when family members disregard your requests and indulge them in lots of gifts anyway.
Since they are also past the chocolate advent calendar phase, I decided to combine the two ideas into creating an Acts of Kindness Advent Calendar. It is a great way to balance out all of the gifts with serving others in our community.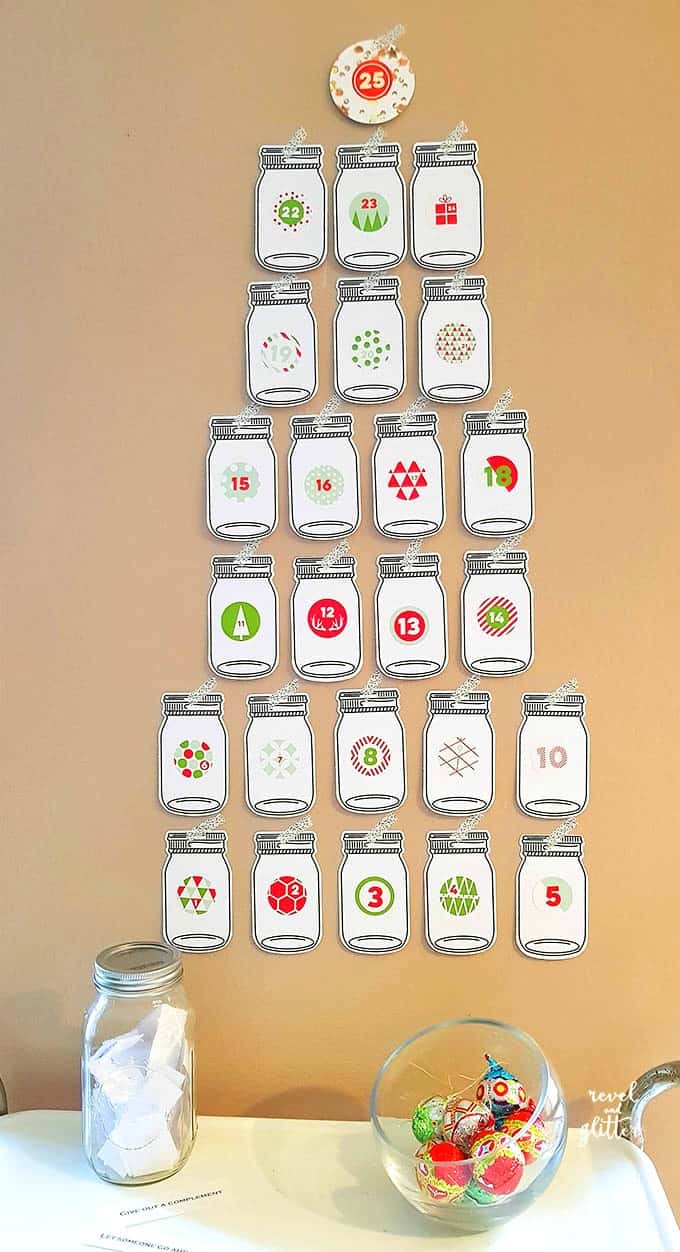 We sat down as a family and brainstormed a list of easy and doable ways to serve daily…feel free to use ours or be inspired to create your own!
Help with your school's food or clothing drives
Donate to the local food bank
Return a few out-of-place shopping carts
Sort through your gently used toys and books you no longer play with and donate to a women and children's shelter
Leave chalk messages of good cheer on the sidewalks in your neighborhood
Write a letter to your sibling telling them why you love them
Cook dinner for your family
Make a Christmas card for the school secretary
Make treats for your neighbors
Do one of your sibling's chores
Leave a Christmas card for your mailman
Sit next to someone new at the lunch table and be nice to them
Smile all day
Put some change into the Salvation Army bucket
Send a care package to someone in the military
Donate a toy to Toys for Tots
Give a family member a extra-long hug
Introduce yourself to someone new at school
Family Movie Night!
Give out a complement
Over-tip the next time you head out to a restaurant or coffee place
Let someone go ahead of you in line
Help around the house without being asked to
Donate pet supplies to the local shelter
I found these cute mason jar tags at my local craft store and along with 1 1/2″ round stickers and washi tape, created a simple calendar for our wall. I printed out our acts, cut into strips and filled up a mason jar. Don't forget a little bowl of candy to enjoy. Gotta have a little something to encourage all the goodness! Countdown to Christmas by randomly choosing an act to fulfill. But don't stress if you don't get to do all of them, it is all about getting the kids to understand and appreciate the ones you do.
The best part? You can keep a few of your favorite acts and turn them into an annual Christmas tradition!
I hope you have been inspired to start a new tradition this year. Do you have a favorite Christmas tradition you celebrate with your family or friends?
Like what you just read? There's more where that came from…follow Revel and Glitter, a entertaining and lifestyle blog, on Facebook, Twitter, Pinterest and Instagram. Learn about upcoming events, giveaways and more with my weekly newsletter!
________________________________________________________________
Thanks so much to Dawn for sharing this fantastic advent calendar idea that we can all feel good about! Be sure to check out her
blog
for some more great crafts, events, and even giveaways!
_______________________________________________________________