This post may contain affiliate links that, at no additional cost to you, I may earn a small commission. Read our Disclosure Policy.
Hello Design Dazzlers, my name is Dawn of Revel and Glitter and I'm thrilled to be back for my 5th Christmas Wonderful! I love to share fun ways to celebrate the holidays without breaking the bank. From a holiday Italian soda bar to easy party tables, it is all about maximum fun, minimum work. This year, I was inspired by a few fun red truck items I found at Target. It is such a classic image, I couldn't help put together a fun party table.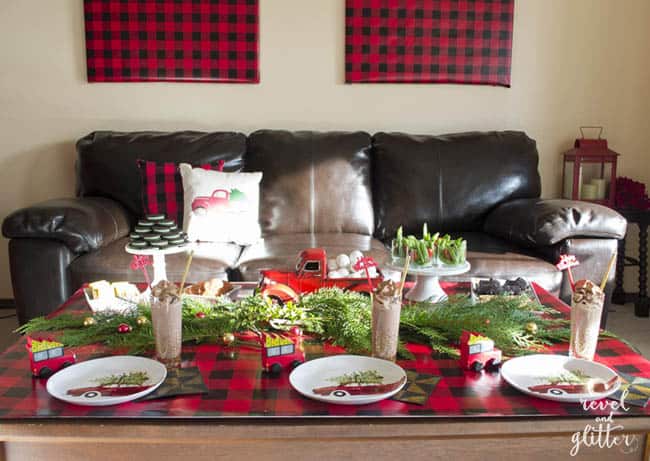 This table is a great setup for dessert time after Christmas dinner or for a holiday playdate/get-together. I was able to put everything together with a quick trip to the store.
I found this adorable truck at Hobby Lobby and knew it would make a great focal point plus a great container for our snowball doughnuts.
If you have mad baking skills, then bake away! I on the other hand, not the case. There are such a range of great holiday cookies at the store, narrowing down my choices is the hardest part.
The only real work I did was dipping the shortbread scotties into black candy melts.
Not only did I use wrapping paper to cover my large wall paintings, I used it as an inexpensive table cover.
Head outdoors for clippings to create a easy runner for your table.
The little wooden trucks make great decorations and take homes with guests.
If you are having cookies, you have to serve milk! Jazz it up with chocolate whipped cream, paper straws and fun drink stirrers.
I always balance out our sweets whenever we have a party! Easy snack foods like bite-sized veggies are a great way to do this.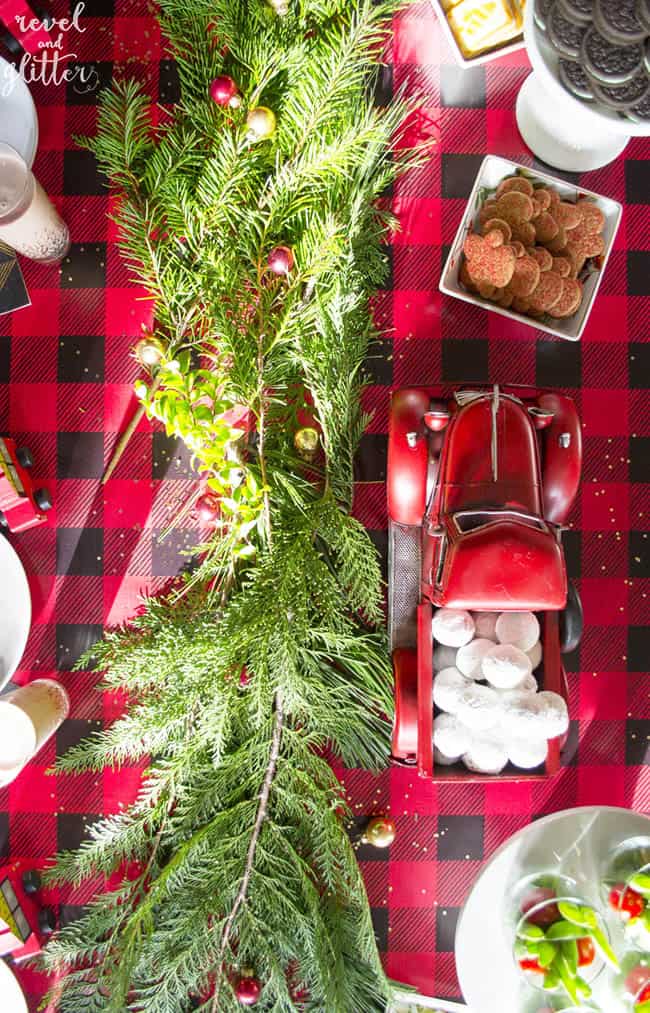 A great and easy way to spend the afternoon!
I hope you have been inspired to have fun and create your own Red Truck Christmas party table this holiday. Need more Christmas inspiration? I've got lots of ideas on my blog like my Sparkly Winter Holiday Brunch.
Like what you just read? There's more where that came from…follow Revel and Glitter, a entertaining and lifestyle blog, on Facebook, Twitter, Pinterest and Instagram. Learn about upcoming events, giveaways and more with my weekly newsletter!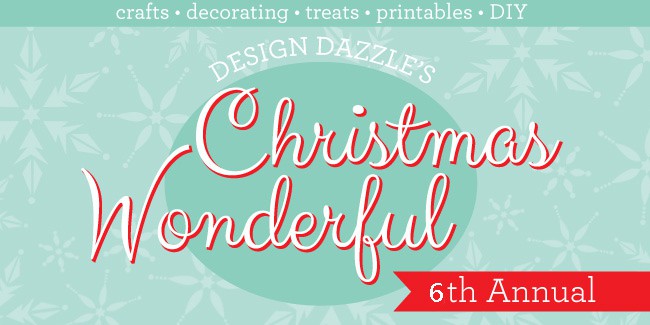 Save
Title:
Red Truck Christmas Party Table
Mentions:
christmas, christmas parties, christmas wonderful
Last Updated:
February 16, 2018