This post may contain affiliate links that, at no additional cost to you, I may earn a small commission. Read our Disclosure Policy.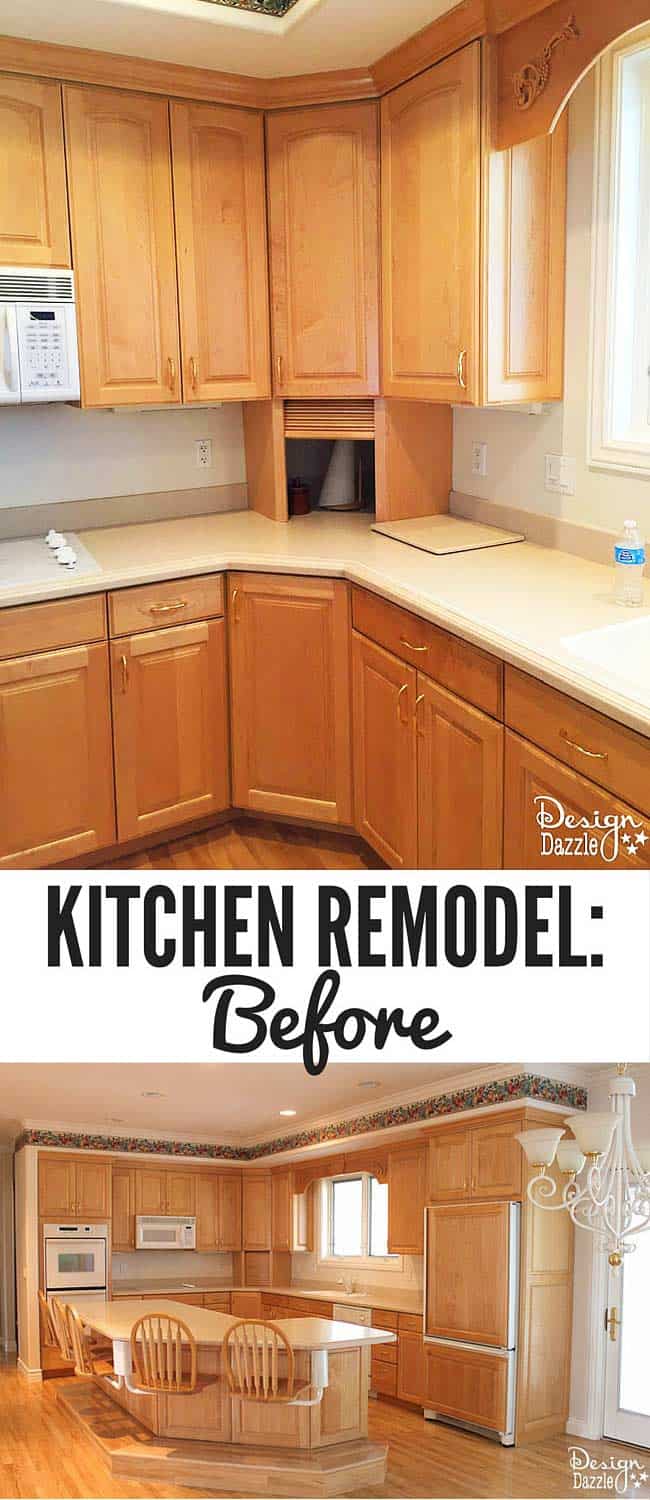 This week, I'm excited to share my kitchen remodel before pictures! Our home was 18 years old when we purchased it and the kitchen had never been updated. It was in great shape but didn't fit my style , too much maple wood and it was dated – so we decided to remodel it. Maple was everywhere – about 1500 sq ft of flooring, kitchen cabinets, office cabinets, laundry room cabinets, dining room built-ins and family room built-in plus a fireplace. This wood was everywhere. The great thing about Maple is it is great to paint. This kitchen certainly became My Dream Kitchen Remodel!
Calling It Home hosts a challenge called the One Room Challenge every April and October where the participants choose a room to remodel in 5 weeks! I had to much fun participating in this last April when I remodeled my entryway with a Sliding Wall and a Secret Room, that I couldn't pass up the opportunity to do it again! This time I will be showing you my kitchen remodel. I will be reporting my progress every Thursday. You can also check back to Calling it Home each week and see what amazing things the other participants are up to!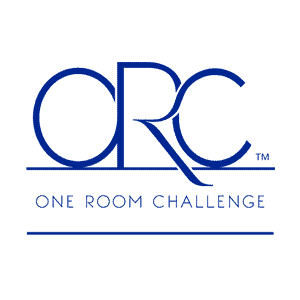 I have now done 2 complete kitchen remodels and 4 makeovers and have lots of tips to share! So lets begin…
Because the kitchen was in such great shape and had a good layout we kept 75-80% of the original kitchen and moved a few cabinets around. We had a budget of $20,000 which included product and labor but not the flooring. Six thousand dollars of that was appliances. I could have had a lower budget but went with a little more pricey appliances. We kept most of the original cabinets and the refrigerator but added lots of custom details to turn this dated kitchen into the kitchen of my dreams!
Before we get started with the details, here is the kitchen before we started any work:
The original kitchen was in great shape and had double ovens, an over-the-range microwave, and a smooth electric cook top. All the appliances were white. White appliances cheapens the look of a kitchen. Unfortunately, it was dated and not our style at all!! I really despised the counter chairs that are attached along with the odd shaped island.
Next we have the sink. It was a standard white, two sided sink with a white faucet and water filter. I will be installing a farmhouse sink. I've had one before and just can't go back to a "regular" sink.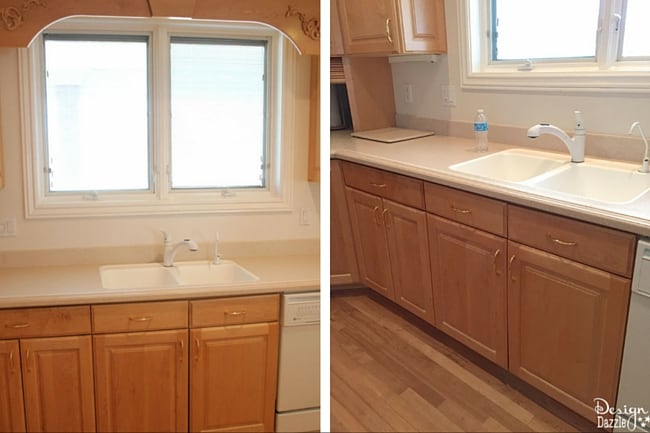 Last up is the large kitchen island. The original island was L-shaped and had 5 Windsor swivel chairs mounted to the island. There was also a step under the mounted chairs to rest your feet. The island is one of the major changes to this room but we kept most of the original cabinetry. I can't wait to reveal the during and after pictures!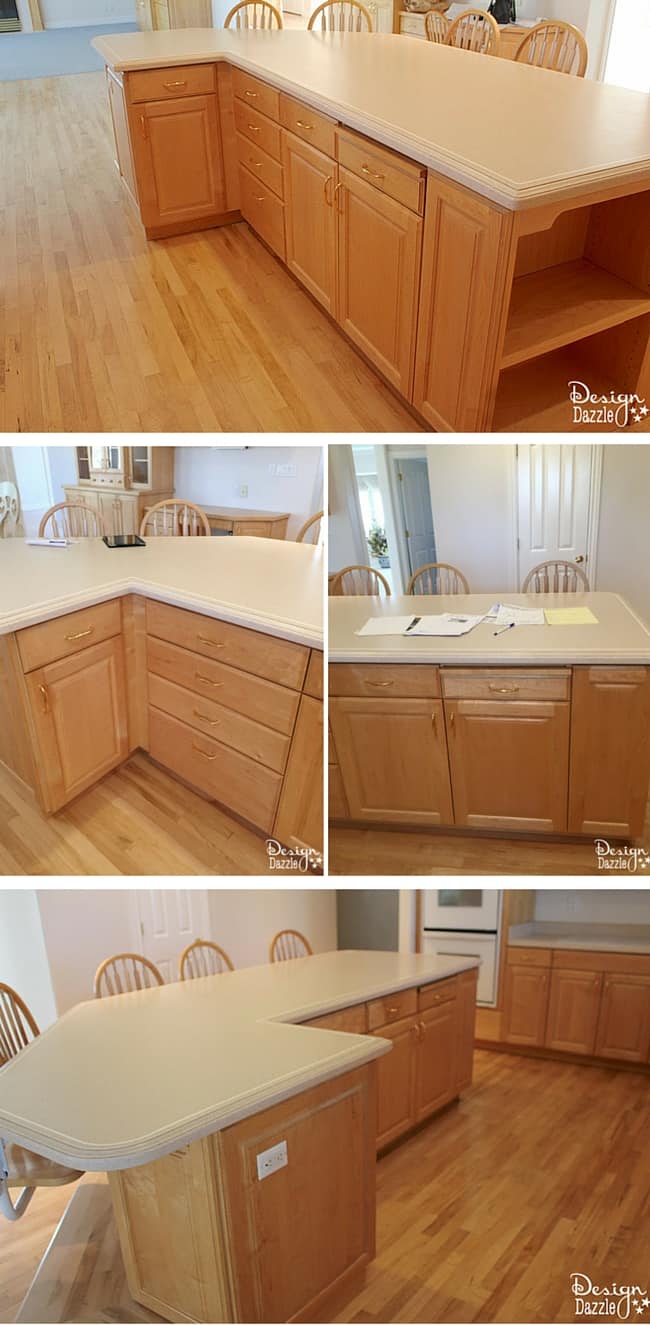 Wood cutting boards are a haven for bacteria. If you notice in the picture above there is one, but not for long. I had our cabinet maker make a new drawer front to eliminate the cutting board.
This kitchen remodel took place last year but I am now just sharing the kitchen. How long did it take to remodel? It took about 7-8 weeks while I was also remodeling the other parts of the home. I certainly could have done it in "6 weeks" like the challenge is all about.
Thanks for checking out my kitchen remodel before pictures – be sure to check back next Thursday to see my "during the remodel" post!


Save
Save