This post may contain affiliate links that, at no additional cost to you, I may earn a small commission. Read our Disclosure Policy.
I love the feeling of an uncluttered kitchen so I keep my kitchen knives hidden in a drawer instead of in a knife block on top of the counter. I love having the knives out of the way but I needed a way to keep them organized and secure so they didn't damage my drawers, each other, or our hands when we reached in to get them!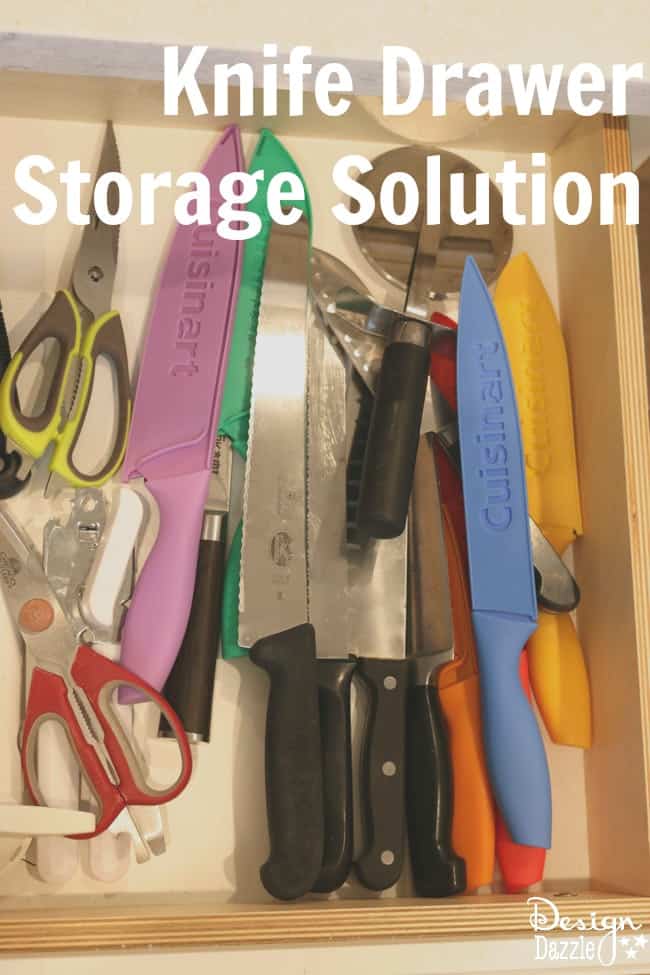 This post contains affiliate links at no additional cost to you. For further information, please see our disclosure policy.
I purchased two of this knife dock on Amazon and love how it keeps everything in place and saves my drawers from damage! You can see some other knife storage trays here.
Make sure to measure well when purchasing items to fit inside drawers. I purchased two of these knife docks and they fit just right with some extra room to store the kitchen scissors, pizza wheel, can opener etc.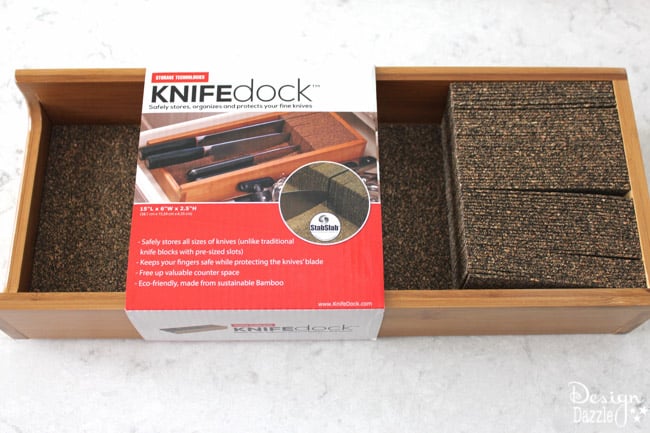 It has food-safe cork dividers that can easily be pulled out to make room for knives of varying brands and sizes.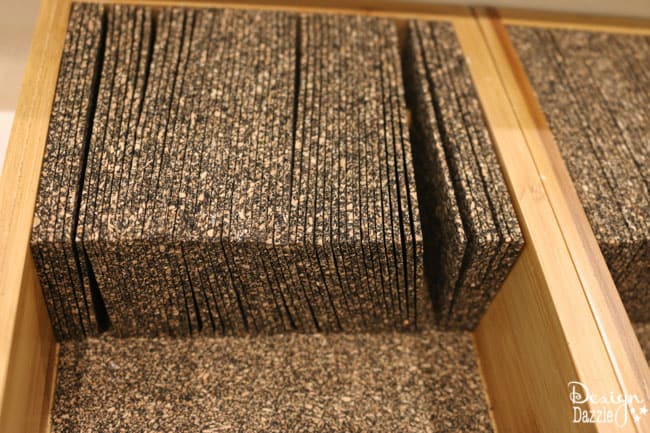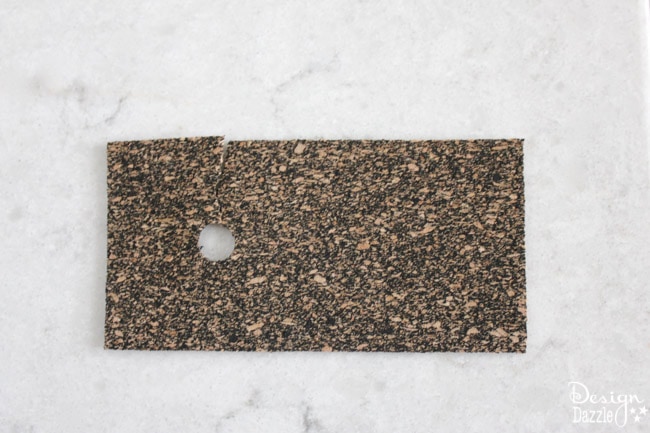 To keep the knife docks from sliding around inside the drawer I used a bit of this sticky wax along the top and sides. It holds the docks in place very well and can easily be wiped clean if you want to move the docks. Here are some other wax options if you need to hold other surfaces like glass or pottery still.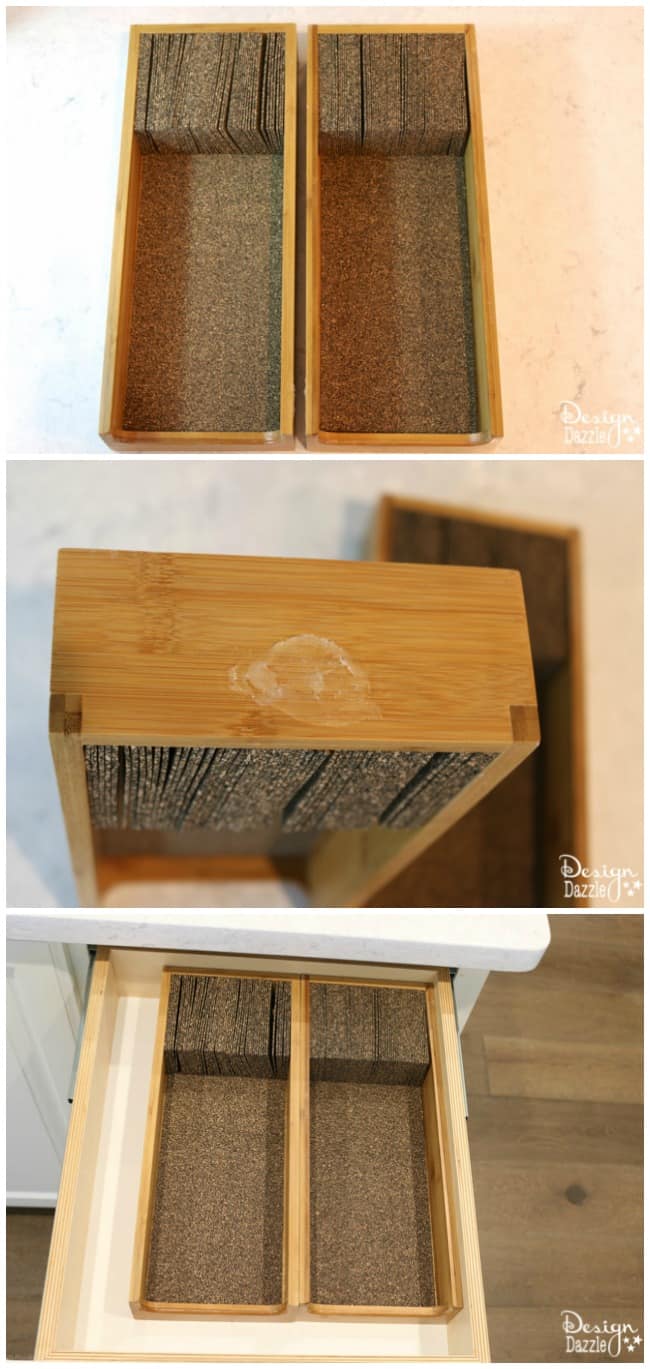 These Cuisinart knives are a recent purchase so I'm not sure about their longevity but they are cheap and fun! They would make a great budget gift for under $20. I used them many times and they are definitely worth the $20.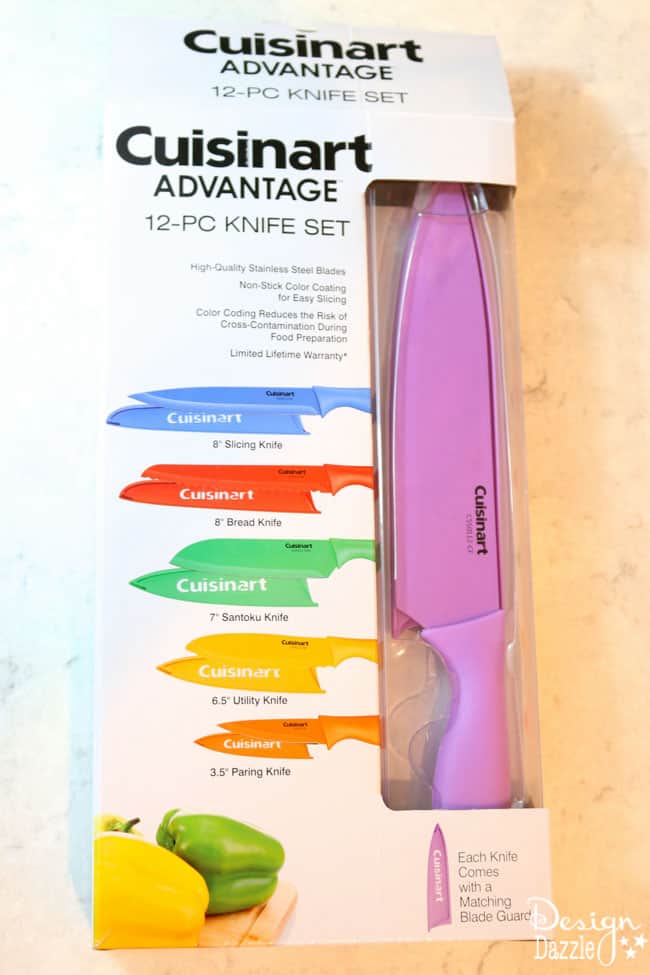 I love this kitchen knife drawer solution because I can keep my chef and bread knives all together in one place along with my pizza cutter, can opener, and veggie peeler. I store my kitchen scissors in this drawer, too. I keep two pairs of kitchen scissors – one (green handles) for food and one for packaging.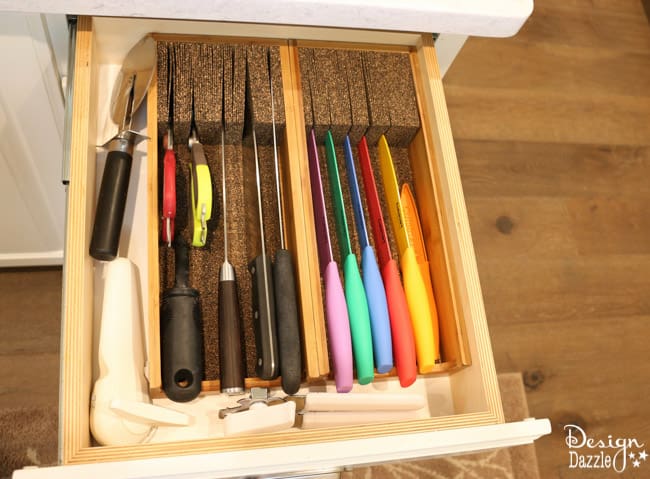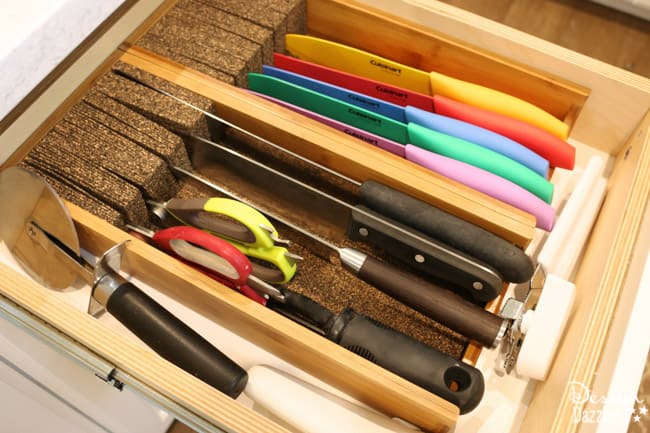 Here's a fun idea to help your family learn where everything goes in your kitchen:
Get your spouse on board and have a family night where you give everyone a tour of the kitchen and its drawer and cupboard contents then have a pop quiz to help everyone really remember where things go. Be fun about it and have a yummy treat to end the evening and hopefully everyone will remember where things go the next time they have dish duty!
These knife docks are a simple fix but they have made such a difference in my kitchen organization. I hope you've been inspired to find a solution for your kitchen knife storage!